Ask The Glamazons: 5 Ways To Tie a Blanket Scarf
Monday, January 19, 2015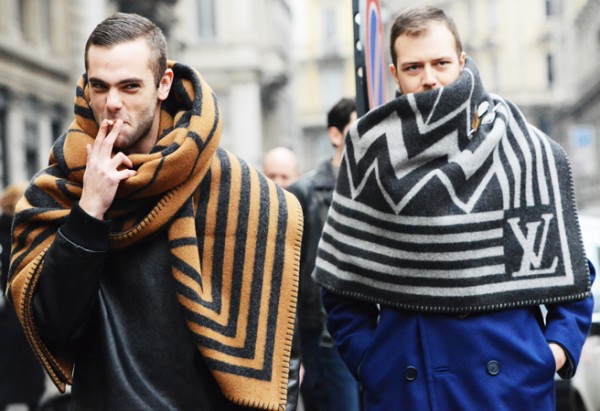 Glamazons,
Two weeks ago, we posted a guide on looking cute in the bitter cold including wearing blanket scarves. Almost as soon as the post went up, we got inquiries about how to wear them. Though the scarf can look overwhelming and even cumbersome, there are quite a few stylish ways you can tie it to look warm, pulled together and effortless. Of course, we've got you covered!
Here are 5 ways to tie a blanket scarf:
1. Wrap it around your neck like a snood
This is my preferred way to style a blanket scarf because it's the warmest. And since it tightly covers your neck and chest, I'm sure it's also my grandmother's favorite. While holding one end of the scarf, wrap it around your neck repeatedly until you reach the other end. Tuck it in so it's nice and snug (but roomy enough that you can still breathe). For a look that's not so bundled, you can loop the scarf around your neck with both ends hanging behind you. Simply criss-cross and pull both ends forward, and you're good to go.
2. Drape it over your shoulders like a shawl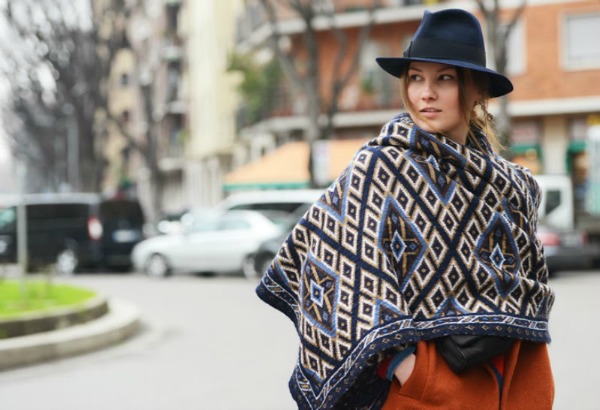 For the shawl look, just drape the scarf around your shoulders. You can just wrap it around your shoulders and let the ends hang forward, or secure the ends by tying a knot in the front. The super-chic way is to drape it over one shoulder, wrap it around your other shoulder and then, throw the end over the shoulder you started with. We've been rocking scarves that way in church for years. *sips tea* Bonus if you adjust the scarf a bit so it looks asymmetrical, which is super modern and fashion-forward.
3. Belt it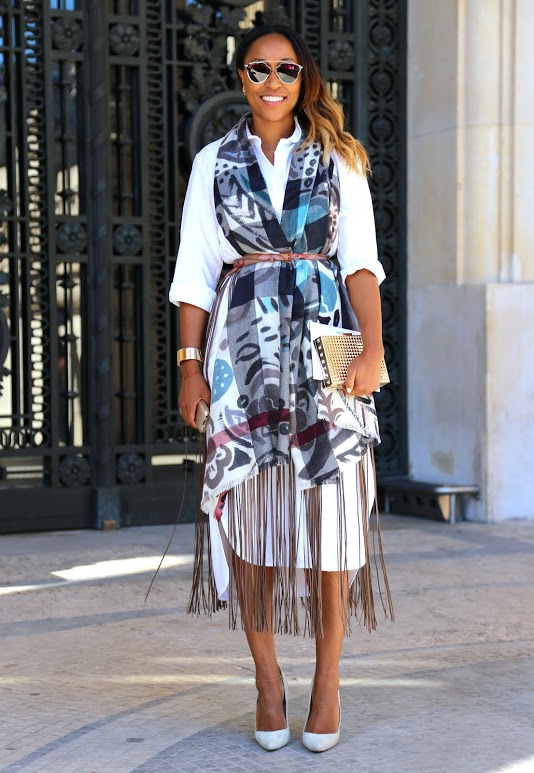 I'm obsessed with this look and I'm actually buying a black skinny belt just to wear it. You simply loop the scarf around your neck, flatten it out and let it hang all the way down the front of your torso as if it's a halter dress. Then, belt your waist. Voila, a feminine and fresh way to wear a scarf that keep your whole body warm. Love!
4. Just let it hang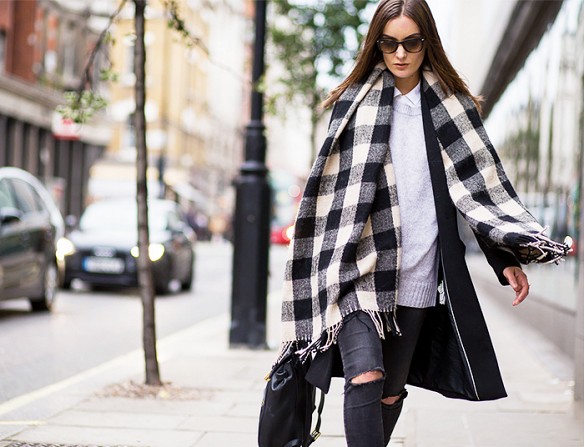 This is for the cool kids (i.e. Lenny Kravitz). You just drape the scarf behind your neck and let it hang down in the front. Though this look isn't the warmest, it's certainly the most effortless way to rock it.
5. Throw it over your head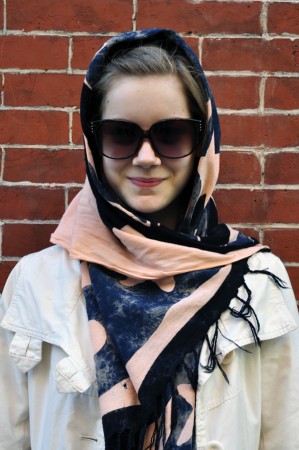 I love that this style doubles as a way to cover up a bad hair day (yes, this happened). Wrap it loosely around your head and loop the ends around your neck. Bonus points if you throw on a pair of oversize shades.
Of course, all blanket scarves aren't created equal. If your blanket scarf is stiffer and less malleable, rock it as a shawl. If it's longer, go for the belted or over the head look. The best part about blanket scarves is you have options so keep trying until you find the look you're most comfortable with.
Here are my favorite blanket scarves:
–

–
Would you rock this trend, Glamazons? What's your favorite way to tie blanket scarves? You know I love hearing from you so let's chat in the comment section! 
Kisses,
Glamazon Jessica
[fbcomments width="600" count="off" num="15"]