GLAM SCOOP: Black Friday Sales Down, Brad Goreski Joins Fashion Police and #MACKinkyBoots
Monday, December 1, 2014
Glamazons,
You survived Thanksgiving weekend! *does happy dance* I hope you had your fill of amazing Thanksgiving food and Black Friday/Cyber Monday sales (if you decided to shop) and are feeling refreshed for the last month of the year. I'm personally so excited to close off 2014 with a bang: it's been an amazing year and I'm happy about the accomplishments, the challenges and most of all, the growth.
Everyday I'm working to become a better person, and I'm proud of how I've changed for the better this year (more on this later). One of the changes I've implemented is embracing better eating and workout habits (here's my plan for shedding the holiday pounds). More to come! Look out for end-of-the-year content on the blog, from gift guides to party dresses to vision boards!
In the meantime, here's the latest and greatest in style news!
First Look: Check Out The Trailer for Lifetime's Whitney Houston Biopic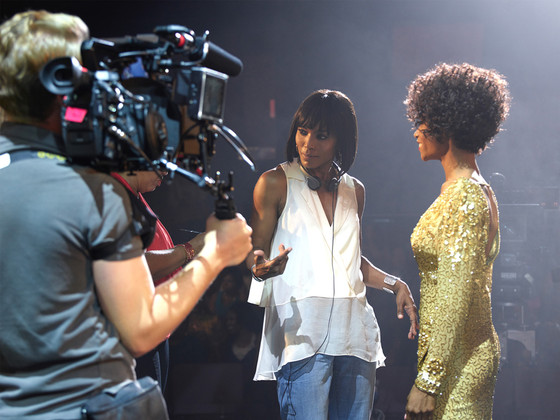 Glamazons, I'm scared to say this considering the #AaliyahMovie was such a disaster, but the upcoming Whitney Houston biopic on Lifetime looks good…really, really good. As we reported, the movie features Yaya in the role of Whitney and was directed by the late superstar's good friend, Angela Bassett. It looks like Yaya nails the role!
Check out the trailer below via Buzzfeed:
–

–
What do you think, Glamazons? Will you see the film? [Necole Bitchie]
Keke Palmer Covers Essence Magazine
One of our favorite actresses, Keke Palmer, covers the January 2015 issue of Essence Magazine, looking as gorgeous and edgy as ever. In the inside story, "Sugar & Spice," the actress talks breaking barriers as the first black "Cinderella" on Broadway: "I know that the role of Cinderella is primarily for a Caucasian girl, but it didn't stop me from going in and it didn't stop them from seeing me. There is a bit of intimidation. You think about Denzel, Viola Davis, and you think, Only great people can do Broadway. That was the scariest thing about it, but I'm the type who thrives on pressure."
Love that quote! So inspiring. Will you pick up the issue when it hits newsstands December 5th? [Essence]
Beyonce Teams Up with NCLA on Adorable Nail Wraps
Beyonce fans know the girl loves her nail art so naturally, her next collab (following her sportswear line with Topshop) is all about the digits! The superstar teamed up with NCLA on a series of nail wraps in partnership with her supremely-talented manicurist, Lisa Logan.
The line features four nail wraps inspired by Beyonce's recent self-titled album including:
-"I Woke Up Like This" plaid from the "Flawless" video
-"Je Ne Sais Quoi" neon from the "Blow" video
-"No Rest in the Kingdom" mosaics as a nod to her Tom Ford bodysuit at the VMAs
-"I Come With a Side of Trouble" black and white from the "No Angel" video
All the yeses! Pick up the nail wraps for $18 HERE. [Vogue]
Black Friday Sales are Down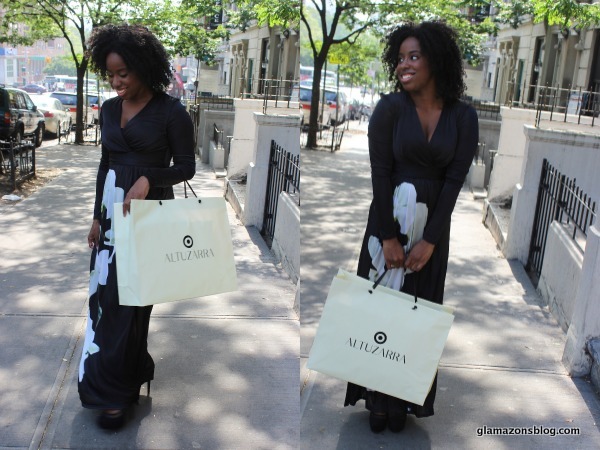 Did you participate in the Black Friday boycott? Well, it clearly had an impact. The New York Times reports that sales were down 11% (roughly 6 million fewer customers than last year):
"Sales, both in stores and online, from Thanksgiving through the weekend were estimated to have dropped 11 percent, to $50.9 billion, from $57.4 billion last year, according to preliminary survey results released Sunday by the National Retail Federation. Sales fell despite many stores' opening earlier than ever on Thanksgiving Day."
The mainstream media is suggesting "Black Friday fatigue" is to blame, but we know that Mike Brown supporters (including Solange) account for most, if not all, of the change in sales numbers this year. #NotOneDime indeed. [The New York Times]
Brad Goreski Joins Fashion Police
Two weeks ago, we reported that Kathy Griffin would join "Fashion Police" as the new host following the untimely death of Joan Rivers. She confirmed it today, saying:
"I get it! These are some big shoes I'm going to fill. Joan was truly one of a kind. Now I hope you will accept me for me. I'm just Kathy. Did I say I'm just Kathy? I meant I'm Kathy F***ing Griffin and you celebrities better strap yourself in, as I am taking no prisoners. I am not holding back so DAMMIT let's have some fun!"
It was also rumored that George Kotsiopoulo (our personal favorite) wouldn't be returning. It turns out George is indeed out, and there's a new addition to the cast: Brad Goreski.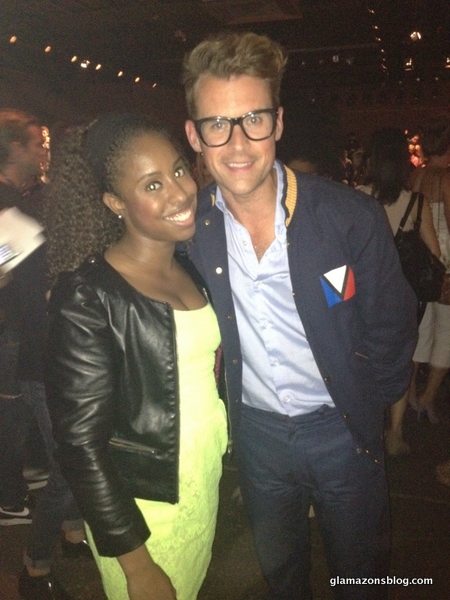 As sad as we are to see George go, we can't wait for Brad to bring his bubbly, witty personality to the "Fashion Police" family. And he certainly has the clout and expertise to back it up: he's a stylist for such names as Jessica Alba and Demi Moore, and has his own show, Bravo's "It's a Brad, Brad World." Perfect choice! Kathy and Brad will join Kelly Osbourne and Giuliana Rancic for the show, which returns to TV on Monday, January 12th.
Instead of the weekly format, "Fashion Police" will air 17 times throughout the year, for special occasions like red carpet and fashion events. Will you be watching? [Deadline]
Solange's Honeymoon in Brazil Was Just as Amazing as Her Wedding
Solange's wedding inspired everyone to do love in their own beautiful and unique way. Her honeymoon was no different. The new Mr. and Mrs. Alan Ferguson, traveled to Uxua Casa Hotel in Trancoso, Brazil as well as Corumbau, Brazil to celebrate their love. And in signature Solo fashion, the Puma art director posted a stunning series of colorful pictures documenting their trip:
Beautiful. This is the same place where Beyoncé shot the video for "Blue" so clearly, the destination was Bey-approved. Who wants to go on a trip with me to Trancoso, Brazil? Hehe. [Solange Facebook]
MAC Announces #MACKinkyBoots Collection Launch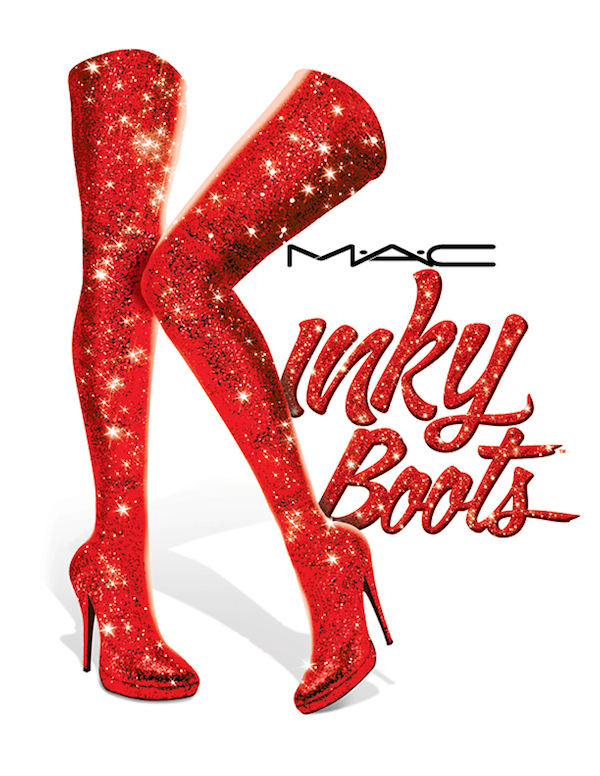 Glamazons, my two favorite things are colliding: Broadway plays, and lipstick! MAC Cosmetics is celebrating the Tony Award-winning musical, "Kinky Boots," with a new lipstick and lipglass. Deets below!
M∙A∙C is proud to celebrate the Tony Award-winning Kinky Boots with kinky red hues of Lipstick and Lipglass. Inspired by those who stand up for who and what they are, these shades make a one-of-a-kind statement.
Kinky vivid neutral red lipstick (matte), $16 US/$19 CAD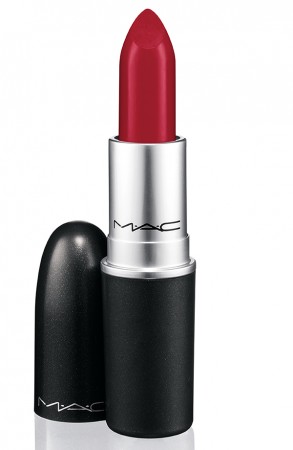 Kinky sheer red with multidimensional glitter lip glass (frost), $15 US/$18 CAD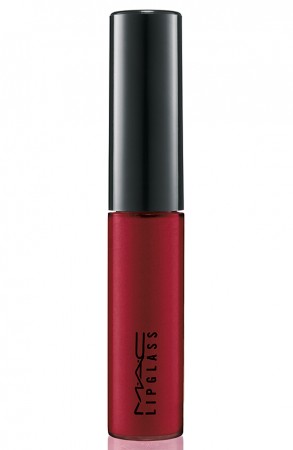 The shades will be available in North America on November 20th at MAC Times Square and MAC Cosmetics online. International shoppers can pick up the shades online starting January 2015. [GlamazonsBlog Mail]
So…We're Obsessed with Forever 21's New Warner Brothers Line
True story, Glamazons: when AIM first came out (dating myself), my screenname was Tweeti5. I'm sharing this embarrassing tidbit so you know the depth of my love for all things Warners Brothers. This Forever 21 collab is making the little kid (okay, pre-teen girl) in me jump for joy! The 44-piece collection for men and women features beloved WB characters like Scooby Doo, Bugs Bunny and of course, Tweety Bird.
Shop my fave pieces below:
–
And check out the full collection HERE. [WWD]
Stay tuned for more news throughout the week.
Kisses,
Glamazon Jessica
View Related Posts:
[fbcomments width="600" count="off" num="15"]