Glamazon Guide: Fall's Coolest Coat Trends (Sleeveless, Capes and More!)
Tuesday, October 28, 2014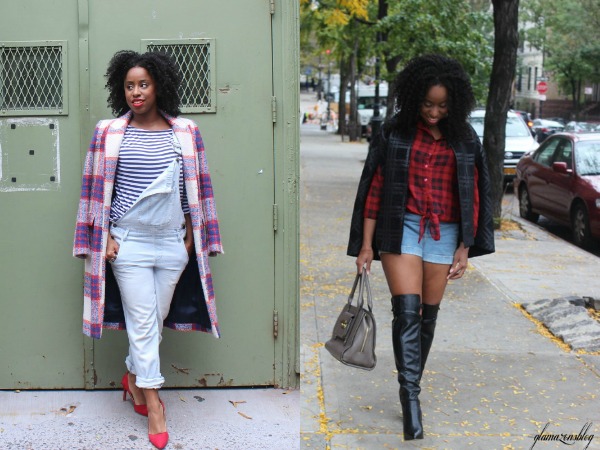 Glamazons,
While I can't say I'm thrilled about the inevitable drop in temperature this season brings, I am more than ready to use the cooler weather as an excuse to rock a few of my fave fall staples, specifically outerwear. This season's outerwear trends are all about modern style and functionality. With various silhouettes, lengths, and colors, coats are a great way to show off your personal style and take your outfit to another level.
Need a little glamspiration for outerwear that is both fashionable and functional? Take a look:
Sleeveless Coats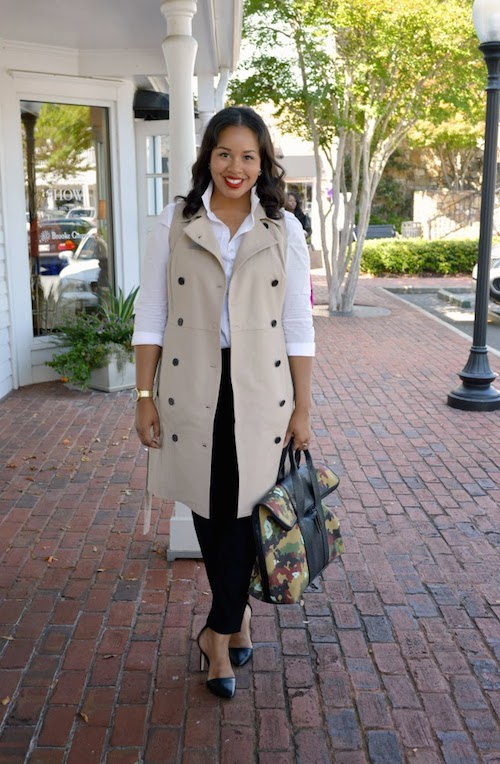 Trina of The Baby Shopaholic opted to layer a camel sleeveless coat over neutral separates for a chic, streamlined look. 
Not only are sleeveless vests versatile, but they're great for playing off different proportions. For the ultimate casual look, pair a vest with flattering skinnies and a crisp shirt.
Shop these stylish options:
Robe Coats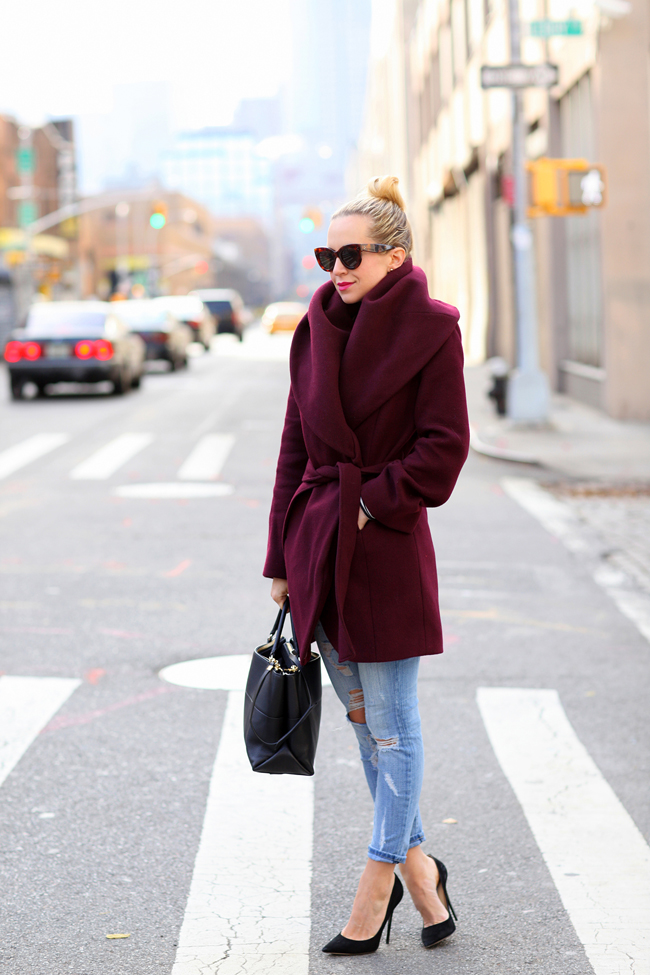 Once I got past the whole "wearing a robe someplace other than my living room sofa" idea, the trend really grew on me! The loose-fitting garment creates a flattering silhouette while keeping you cozy and comfortable. The key is to pair the robe coat with more tailored pieces for a polished look.
Get in on the comfy trend:
Oversized Coats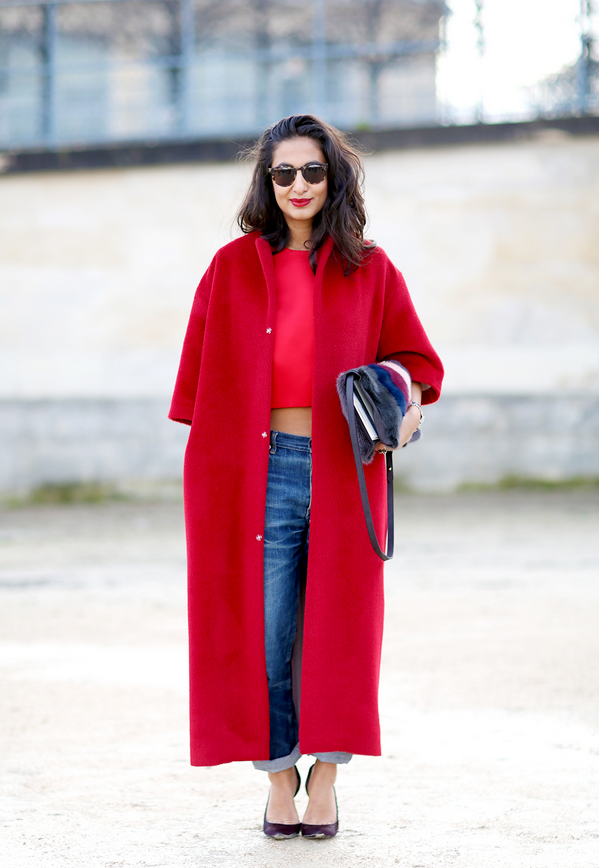 As seen on WeThePeople, this look pairs an oversized coat with boyfriend jeans for a casual, laidback aesthetic. I love how the crop top adds a flirty vibe.
Oversized coats are all about the drama, from the dropped shoulders to the wide lapels. Since they tend to look frumpy if not styled properly, balance them with fitted pieces like a pencil skirt or slim trousers.
Browse a few of my picks:
Capes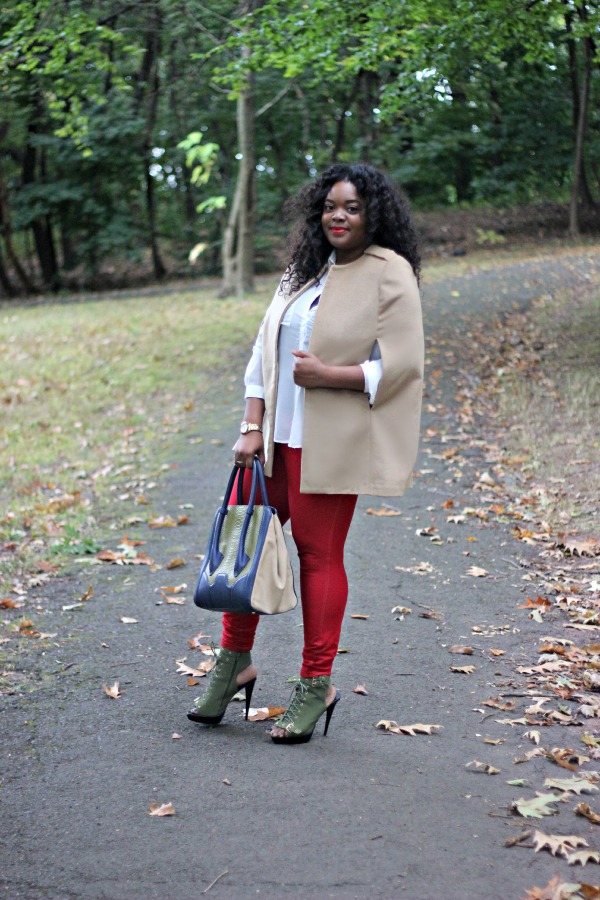 Christina Brown of LoveBrownSugar kept things relaxed in an easy-to-layer beige cape with bright denim.
Can we agree that capes are having a major fashion moment? While capes serve as the ideal layering piece, many shy away from them because styling can be tricky. I love how capes instantly make your look more sophisticated and polished.
Shop the look:
Short-Sleeve Coats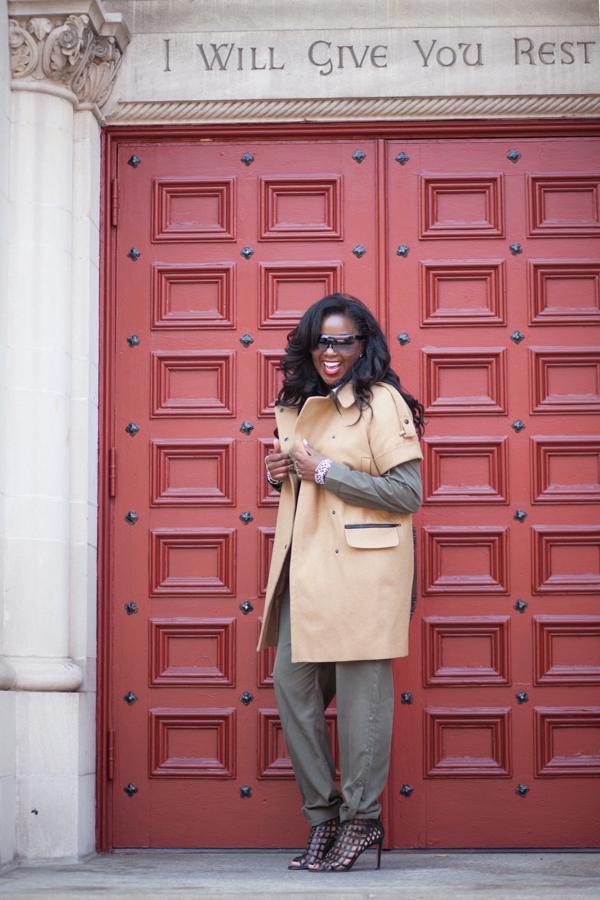 Style and Beauty Doctor's Danielle Gray looks stunning in a lightweight, short-sleeve coat with an olive green jumpsuit. 
For the days when it's not a full on polar vortex outside, a short sleeve coat is perfect for making a statement while still being weather-appropriate.
Check a few picks below:
Which Fall coat trend is your favorite, Glamazons? Let's chat in the comments.
Keeping It Fashionable,
Glamazon Briea
Featured Image: Source | Lead Image: Source/Source
View Related Posts:
[fbcomments width="600" count="off" num="15"]