Glamazon Guide: 5 Last-Minute Pop Culture Halloween Costumes
Wednesday, October 29, 2014
Glamazons,
Halloween is right around the corner, and I can hardly contain my excitement! I'll admit, when I was younger, I dreaded dressing up for Halloween because the costume choices were so limited. I mean, how many times can you be a witch or a schoolgirl before it just gets old?
You May Also Like: 5 Costume Ideas You Can Find In Your Closet
Now, everyone is having fun with extra creative costumes, and I'm here for it! If you're still frantically searching for the perfect Halloween costume (like I am) and don't want to bore yourself and everyone else to death, get into these fun pop culture costumes below and order next-day shipping!
1. Olivia Pope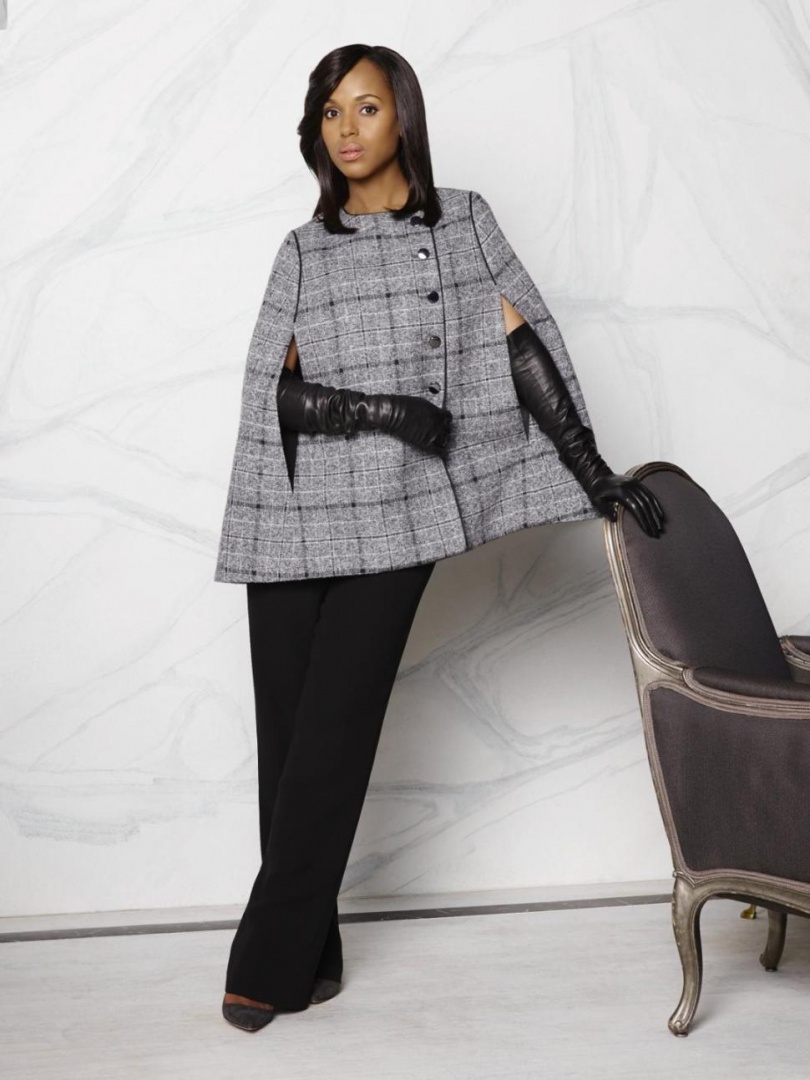 Why not transform into everyone's favorite fixer?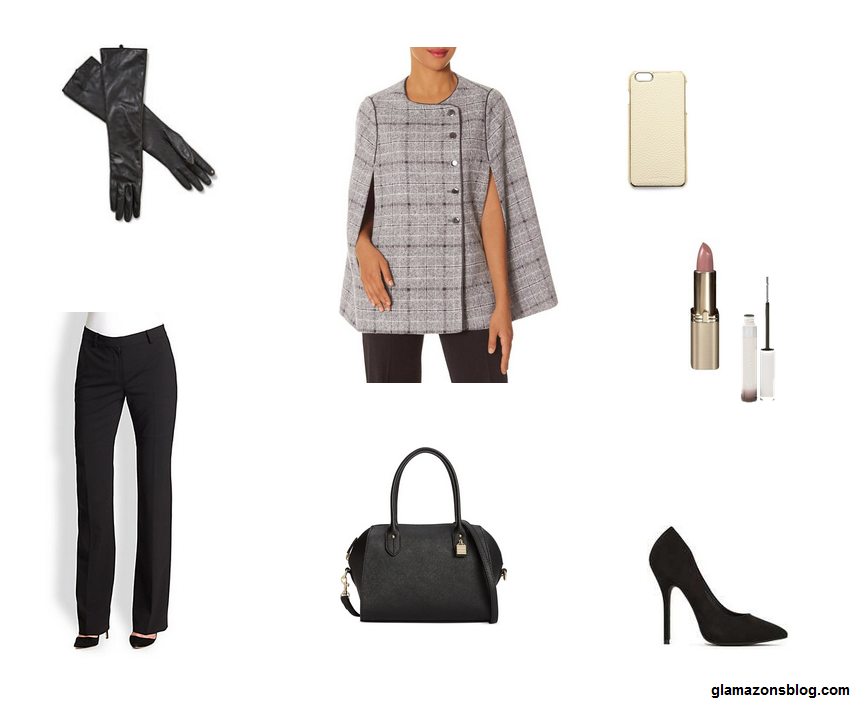 Take a cue from the very fashionable Olivia Pope and rock a classic power suit. Not only is this costume an elegant take on dressing up, but these are items that you'll actually want to wear after the holiday.
You May Also Like: That Time I Interviewed Kerry Washington at the Scandal x The Limited Launch 
All you need is a pair of slacks, a signature coat, and an oversized bag. And don't forget your cell: a gladiator never leaves home without it!
2. 'Yonce
Let's be real: who isn't obsessed with this video?
I've been wanting to recreate a Beyonce-inspired look since she dropped those 17 videos last year, and this one is my absolute favorite! To pull this off, throw in a few edgy, over-the-top accessories like thick gold bangles to really make the look come to life. A shimmery lip will add just enough sex appeal to be all on his mouth like liquor (you know I had to squeeze a lyric in there!).
3. Carrie Bradshaw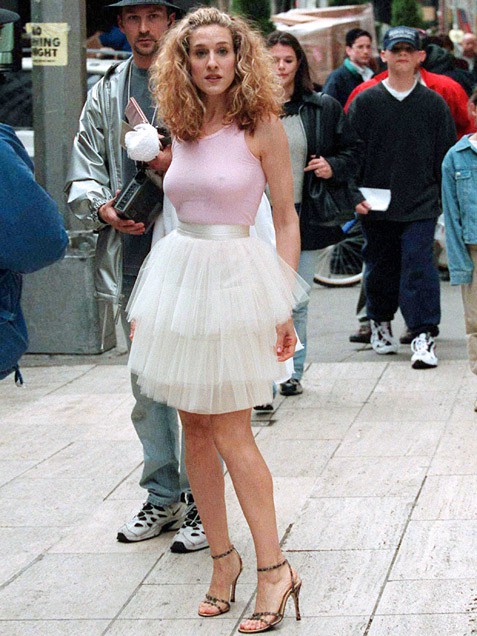 What better way to get in on the oh-so-stylish tutu trend?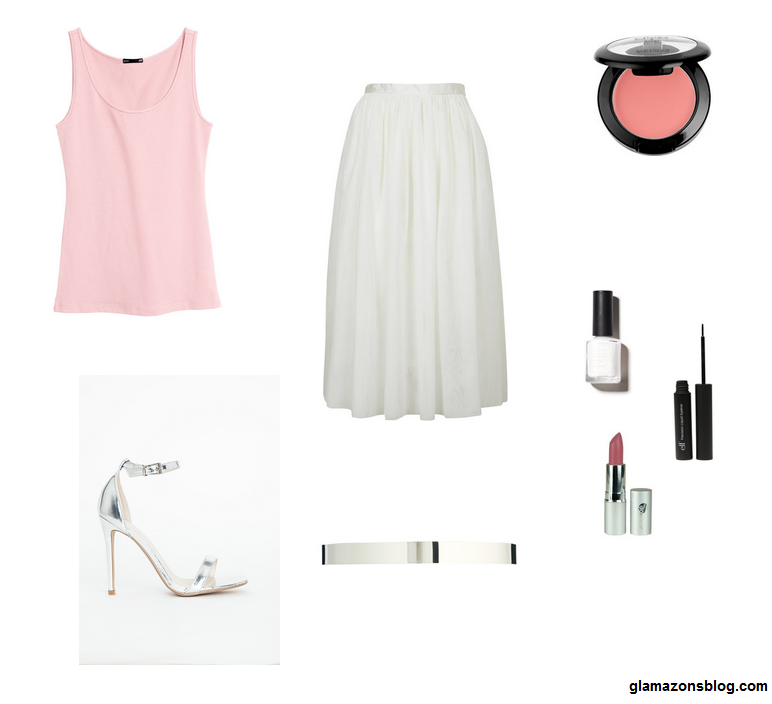 "Sex and the City" made a huge fashion statement with Carrie Bradshaw's opening scene tutu skirt. Such a simple, yet flirty option to have fun with this Halloween, don't you think? Even if you don't have a tutu to dress up with, a tiered midi skirt will work just fine! Dig into your closet and pull out a pale pink cami, strappy heels, and cute accessories, and stick to soft makeup to really let the ensemble do the talking.
Now, if only Mr. Big were on your arm…
4. North West
Judging from the most searched costumes on Google, a ton of people plan to dress up as North West, the most stylish tot at Paris Fashion Week.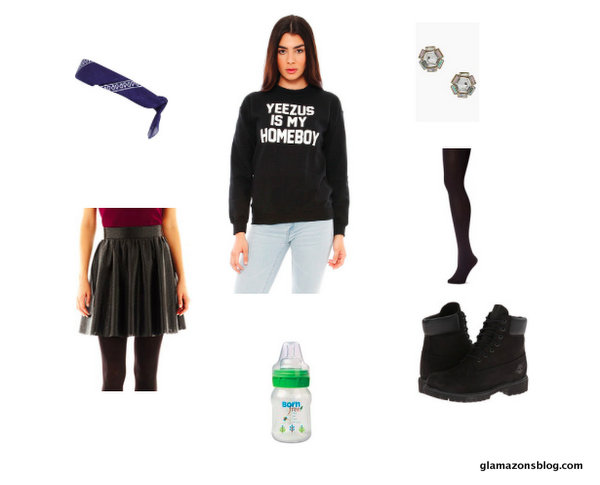 All you need to nail a North West costume is a Yeezus tee, leather, leggings, her ubiquitous studs, an all black 'fit and most of all the most adorable irritated faces at the paparazzi (poor thing!).
Shop here:
5. Rihanna at the CFDA Awards
Who made a bigger fashion statement this year than Rihanna at the CFDA Awards?
To get her look, go for a nude, sparkly gown, a feather boa, glittering accessories and a smoldering sexy eye.
–
What are you dressing up as this Halloween? Any ideas you're looking forward to trying? Let me know!
Happy Halloween!
Keeping It Fashionable,
Glamazon Briea
View Related Posts:
[fbcomments width="600" count="off" num="15"]