#NYFWCrawl: My Suakoko Betty Dress For The Talking Texture Brunch and RewardStyle Party!
Monday, September 15, 2014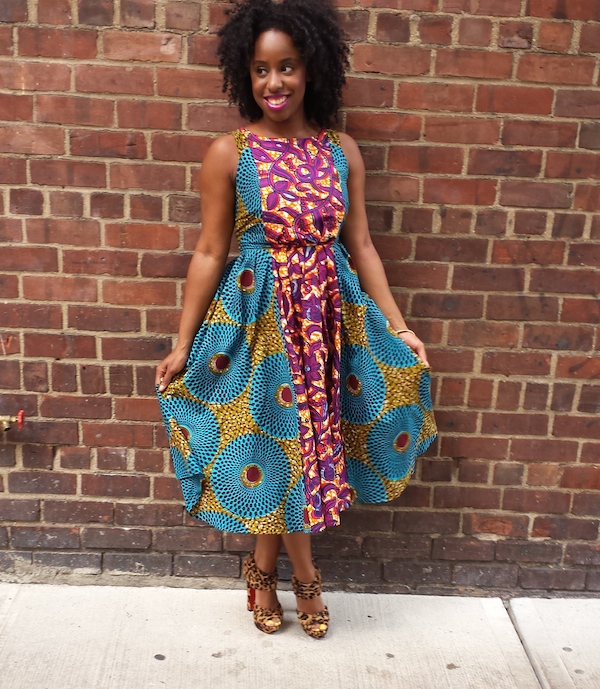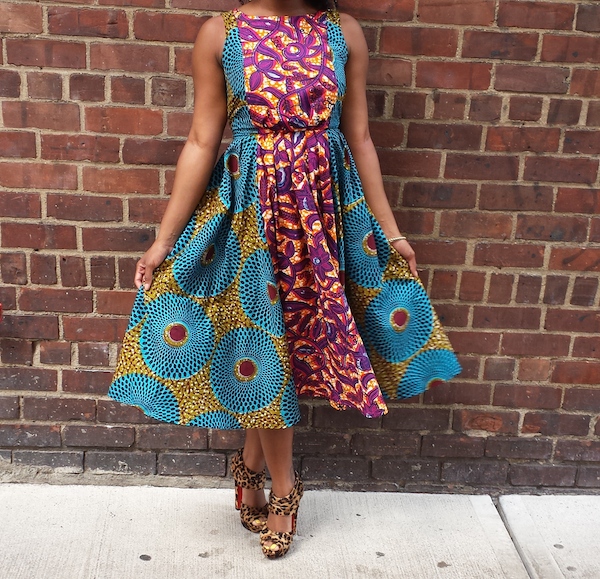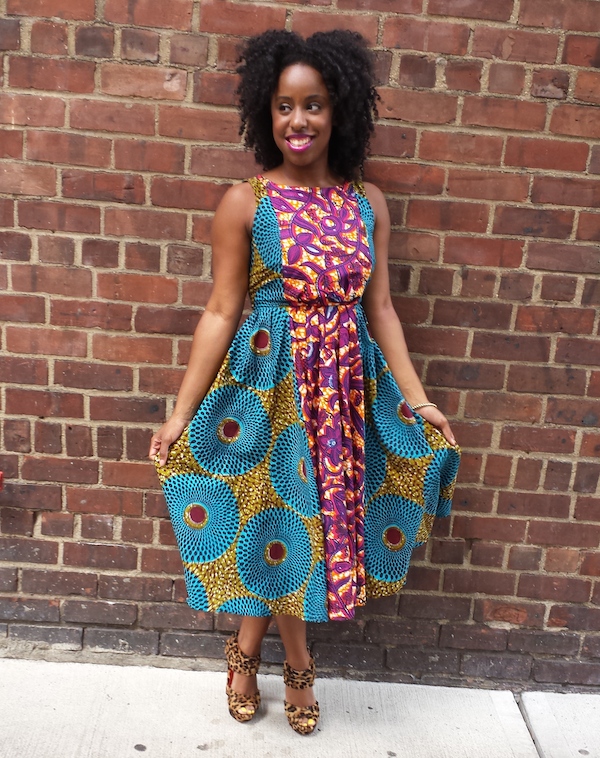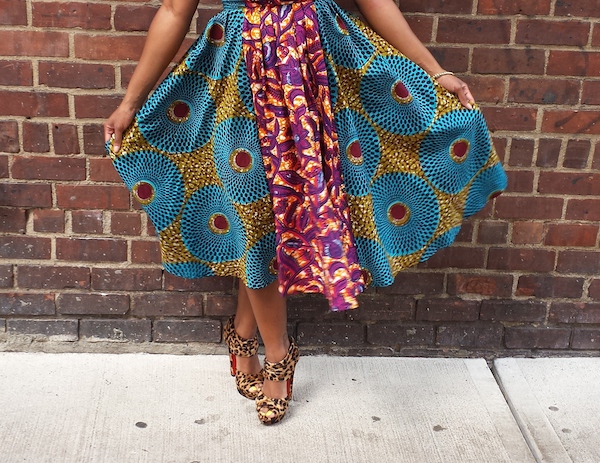 Dress: Suakoko Betty | Shoes: Christian Louboutin (old but love these) | Lip Gloss: Black Opal Cosmetics 
Glamazons,
One of the many great things about my #NYFWCrawl friends is that they put me on to new designers — like when I traveled to New Orleans with my doll Lexi of Lexi With The Curls and she wore an incredible ankara print short suit by Suakoko Betty. I practically begged Lexi to introduce me to her every day since, and I linked with the designer just in time for New York Fashion Week.
Though Suakoko Betty sells pieces on their e-commerce site and Belk, I was lucky enough to work out a custom dress with the brand to wear to my busiest day of shows and parties at Fashion Week. We decided via email on a gorgeous cinched silhouette with a flared skirt but when I received the dress in the mail, it was even more beautiful than I imagined. And it fit like a glove!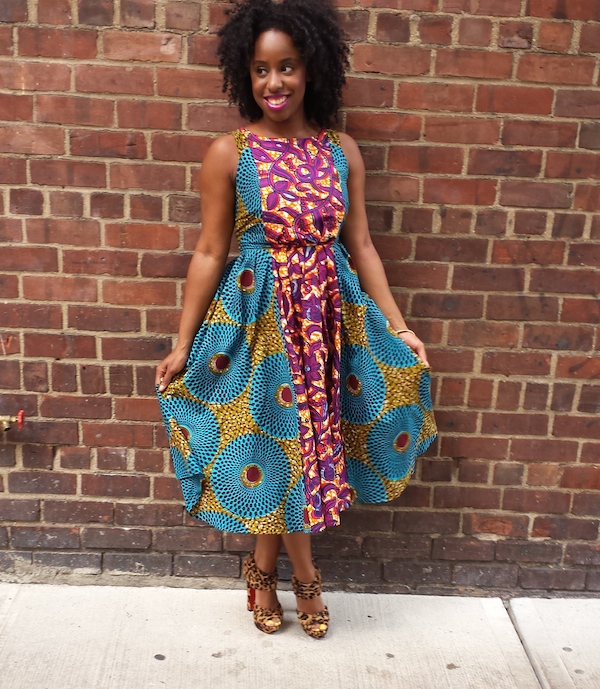 I paired the spectactular purple, yellow, teal and green print mashup with Christian Louboutin leopard print pumps (I swear they're a neutral) and Black Opal Color Splurge patent lip gloss in Impassioned Pink. I love how the outfit came together!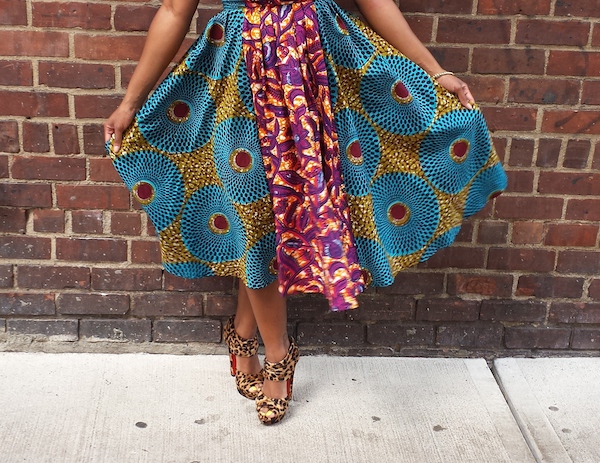 Everywhere I went, I got compliments (with people hilariously texting themselves the words Suakoko Betty so they could google it later). My first stop of the morning was one of my favorite NYC eateries, Cafeteria for the Talking Texture brunch.
I've written about the Talking Texture site here and here, and they recently featured me as an influencer to follow during New York Fashion Week (woohoo!).
I love the site because there's great advice about natural hair maintenance and product recommendations, and the editors even throw in celebrity interviews and style inspiration. I learn so much on that site to help me better care for my hair (like the importance of sealing your ends which I admittedly didn't realize before). Great stuff!
At the brunch, the Talking Texture team interviewed me about a few thought-provoking topics in the natural hair community. Stay tuned for video!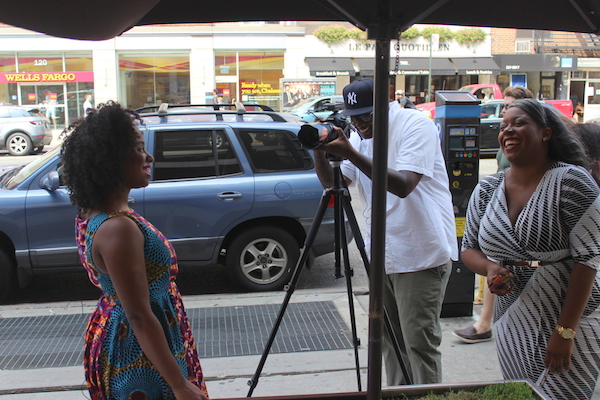 Getting interviewed by Ty of Gorgeous in Grey/Talking Texture and filmed by Rome aka #PhotosByRome 
It was so great to see all my blogger and editor friends. At one point, I was overwhelmed thinking of all the smart, beautiful (inside and out) women I'm blessed to know and call my friends in this industry. I know…so mushy!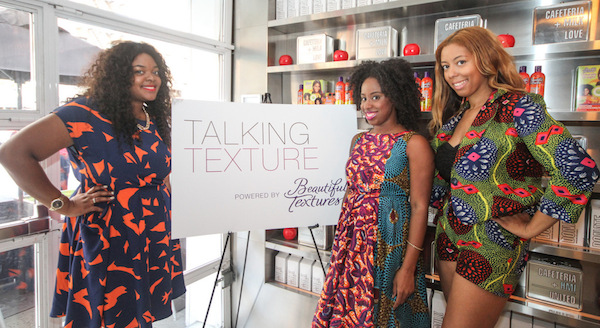 My #NYFWCrawl girls Christina and Lexi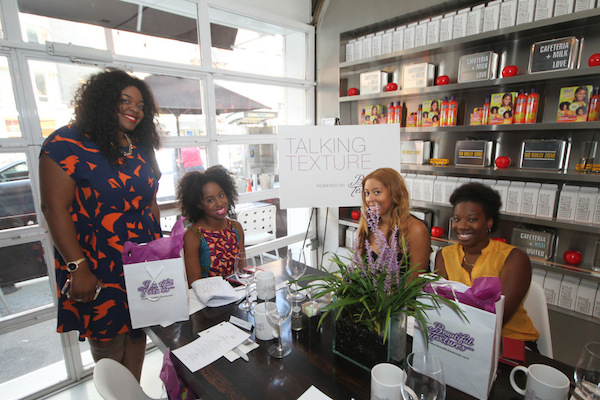 Joined by the amazingly beautiful and talented Niki of Hype Hair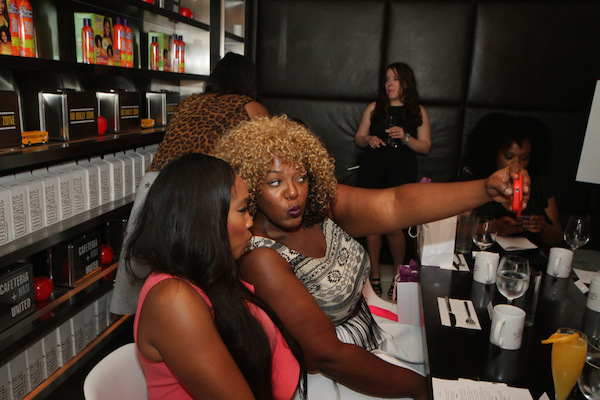 Selfie time!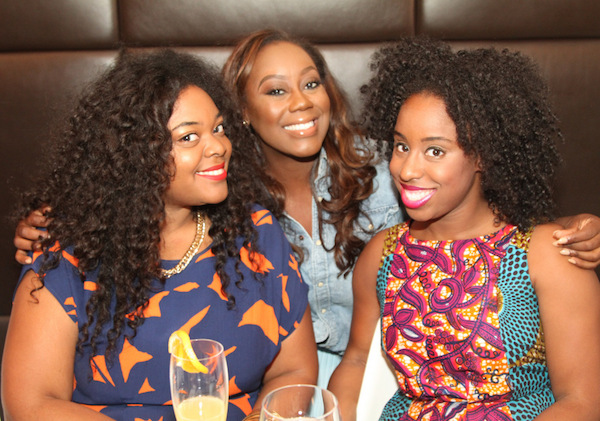 A Geneva sandwich!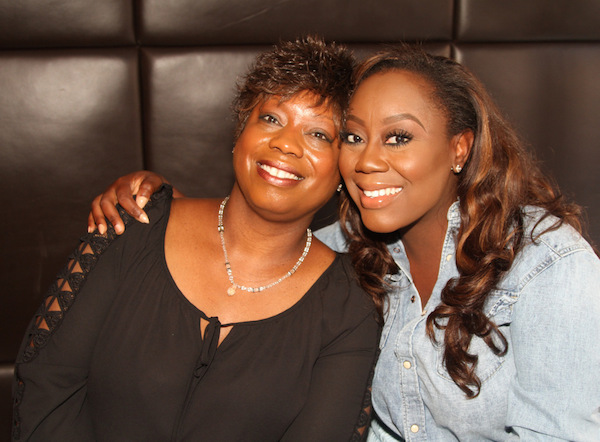 Geneva of Vogue Italia and "Blood, Sweat and Heels" and her Mom – they're so cute!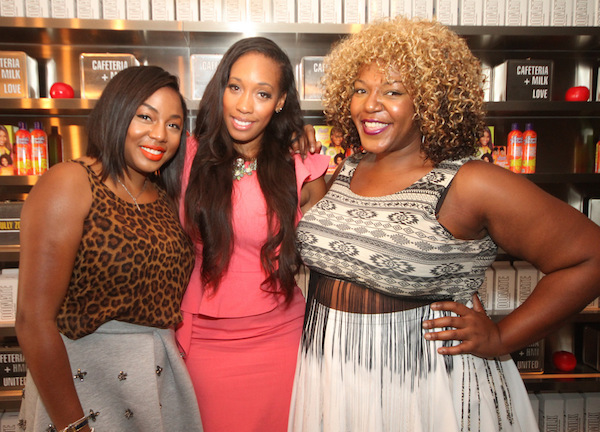 Beauties Kela of Kela's Kloset, Christen of Divas and Dorks and Danielle of Hello Beautiful and Rhapsodani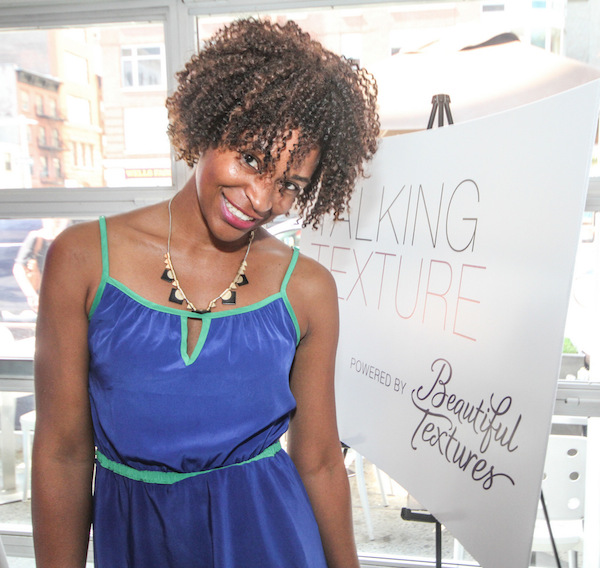 Essence.com's Deena Campbell looking stunning!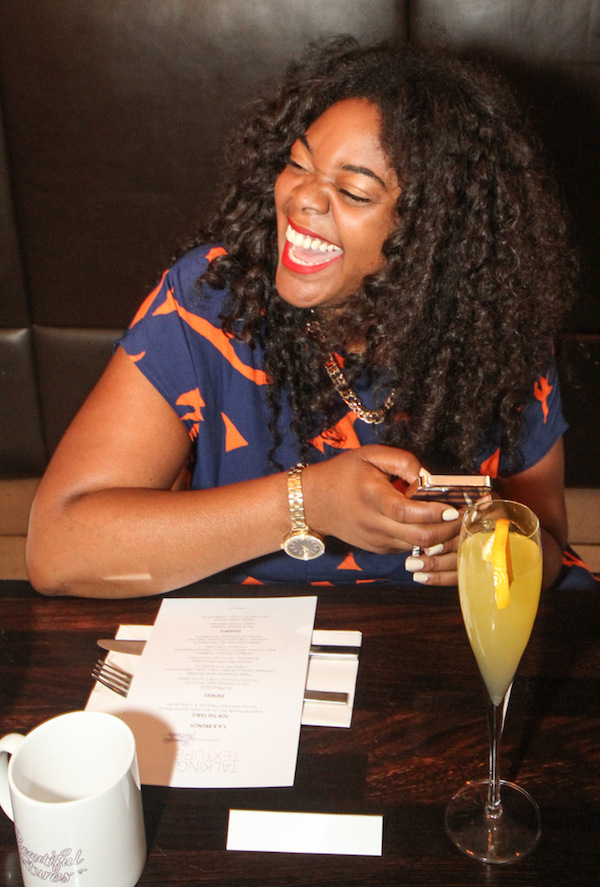 Christina in a classic brunch pic!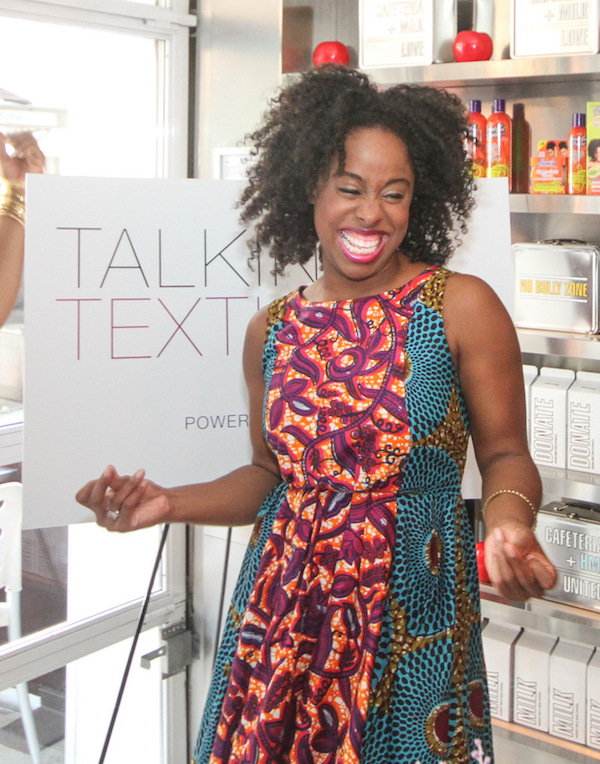 Me about to body roll!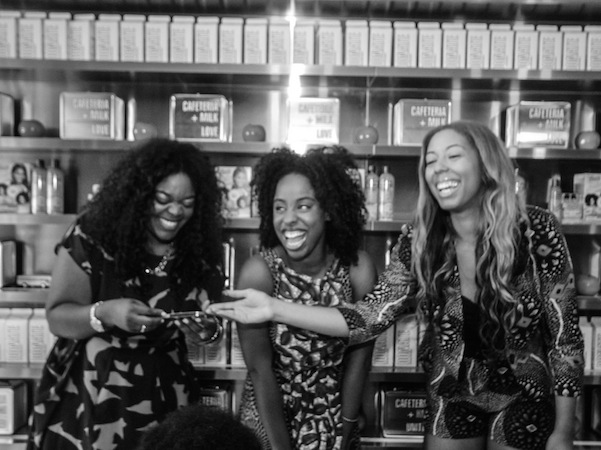 Love these girls!
It was a great moment. That feeling continued when I hit the RewardStyle brunch and met up with friends I hadn't seen in forever.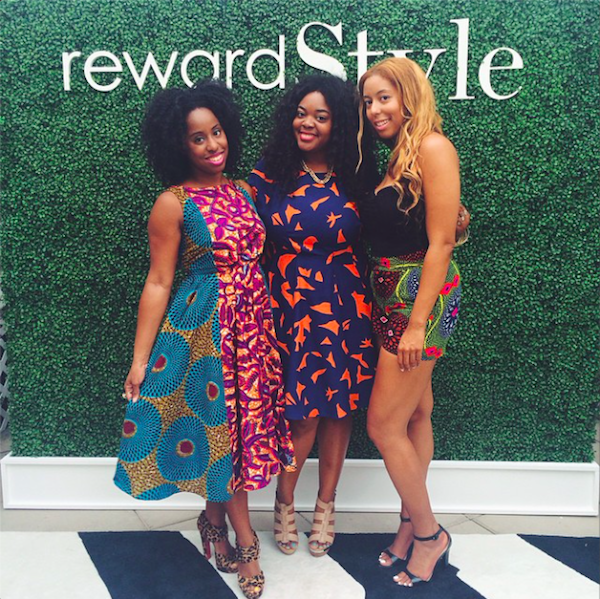 And there were goodies! We scored rings from Kendra Scott: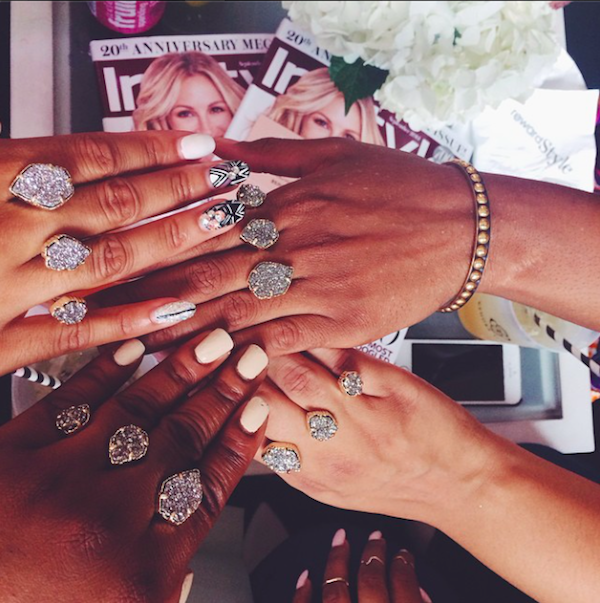 And we had a blast at the photo booth: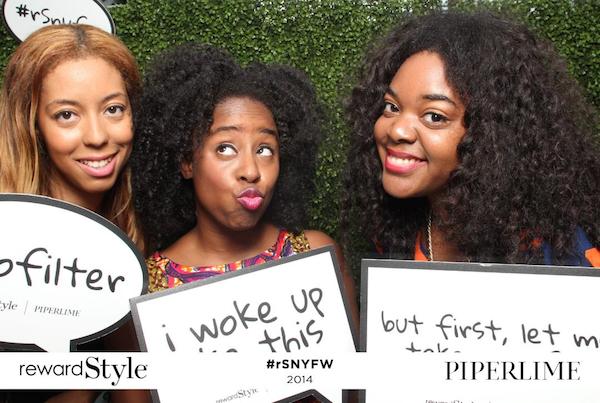 So much fun!
It's always great to see the fashion shows but I really treasure moments like these where I can just relax and enjoy my friends while doing what I love.  And do it all in a beautiful dress!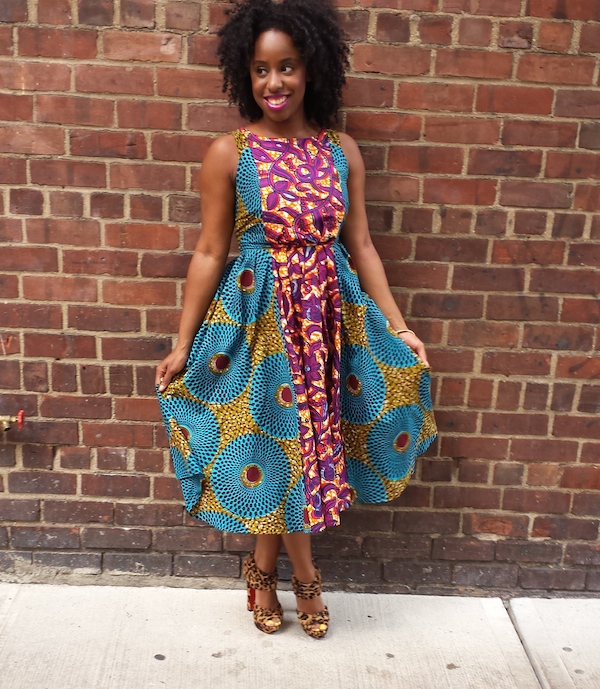 What do you think of my first Suakoko Betty moment, Glamazons?
Kisses,
Glamazon Jessica
View Related Posts:
[fbcomments width="600" count="off" num="15"]