#NYFW Backstage Beauty: Textured Ponytails at Ann Yee Spring 2015 by Aveda
Friday, September 5, 2014
Glamazons,
New York Fashion Week is finally here and with it comes boatloads of glamspiration in the form of glamazing hair and makeup looks! One of my favorite aspects of backstage beauty is seeing different hair textures collide in one style, hence my current obsession with the intricate low ponytail styles from the Ann Yee Spring 2015 show created by Aveda guest artist Jon Reyman.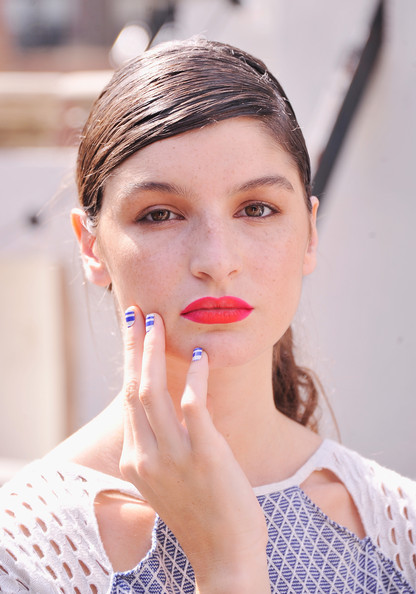 At first sight, you might assume the models are wearing a sleek ponytail but upon further examination, you'll notice textured loose waves bundled at the napes of their necks. Super cool! "The super straight top that develops into rapid waves speaks to Yee's vision of that time of yea when an urban dweller is suddenly faced with a storm that can be forceful, moody and exhilarating," Reyman said.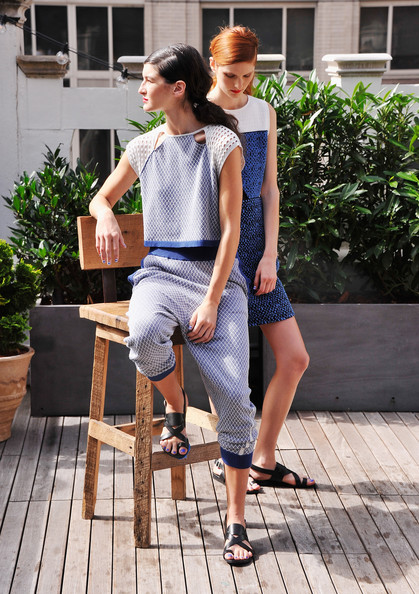 Here's a simple, 7-step tutorial on how to get this look that that Yee describes as a collision of romanticism and mixed-media: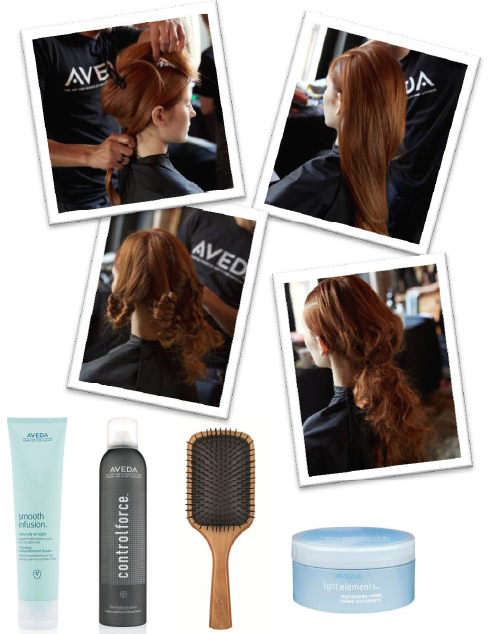 Step 1-  Create a strong side part on the left side of the head and divide hair into a left, right and back section.
Step 2- Prep the sections with Smooth Infusion Naturally Straight and blow dry directing the hair away from face. This will add the straightness needed at the front.
Step 3- Once straight, mist hair with Control Force Firm Hold Hair Spray. Working horizontally from one side, wrap sections of hair around large U-pins in a figure-8 pattern. Secure each with a small clip.
Step 4- Hold each secure clipped section with a flat iron for 10 seconds to set the shape. Once cool, gently release the pins and brush out hair with and Aveda Wooden Paddle Brush.
Step 5- Work Light Elements Texturizing Crème into the waves with hands carefully maintaining definition, while also smoothing down to the top of hair at the crown.
Step 6- Pull the sides of the hair back to a meeting point that is just left of center, secure sections with a clear elastic. Take a bottom section of hair at the nape and wrap around the elastic and secure with a pin.
Step 7- Finish with Control Force Firm Hold Hair Spray.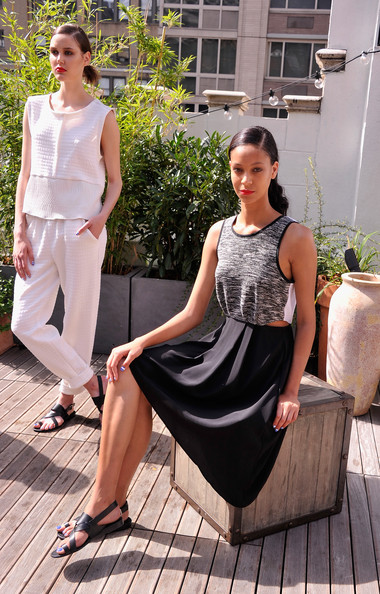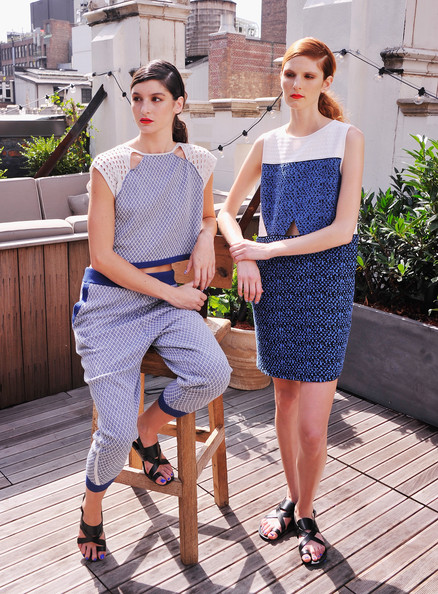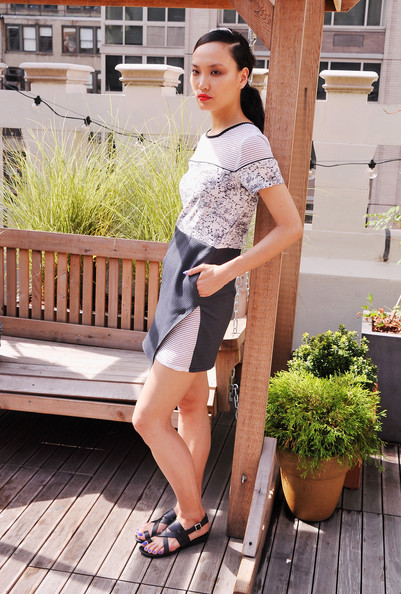 Isn't this look gorgeous?! I don't think I'll wait for Spring to give this style a try!
Stay tuned for more #NYFW coverage and remember you can access all our front stage and backstage reporting at http://bit.ly/glamnyfw.
Ciao Bellas,
Glamazon Margo
View Related Posts:
[fbcomments width="600" count="off" num="15"]