Here's What I Got From Altuzarra for Target PLUS Fit Info and Real Pics! #AltuzarraforTarget
Saturday, September 6, 2014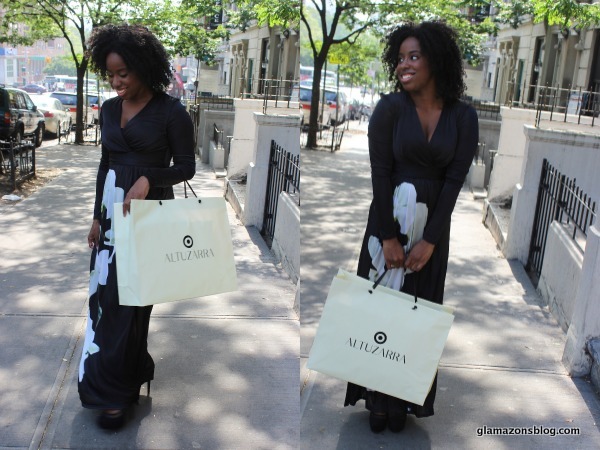 Glamazons,
We've shopped many collaborations together (seriously, remember Zac Posen for Target?!) and each time, there's a lot of excitement around the line. There's a big announcement, then a sneak peek, the lookbook drops, you create a wishlist, ads follow and before you know it, you're on pins and needles waiting to get your hands on the collection.
But the worst possible scenario — after all that excitement — is to shop the line in person and discover the fit is off, the fabric is cheap and the clothes are nothing like you expected. I'm happy to say that was not the case at the launch party for Altuzarra for Target. For the first time (in what feels like forever), I was pleased with every single piece I got. That's not to say there aren't some (small) issues but overall, I walked away feeling like I won. I scored investment pieces that flatter my body and will endure for seasons to come, and I didn't spend a million dollars. That's my kind of shopping!
Here's the scoop on the Altuzarra for Target line:
The Maxi Dress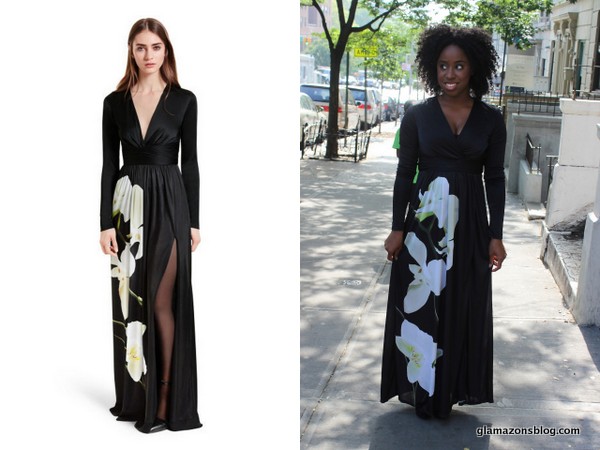 As I told you guys before, I adore this gown so much that I don't care that it already hit the 2014 CFDA Awards red carpet — and that a lot of folks might have it. It's worth it for the peak of cleavage, the elegant, flowing skirt, the sexy slit and the tied, cinched waist. I DID notice that the sleeves are tight and have no give (NOT the best moment for someone with defined arms like me), and that oddly, no matter what size I tried (I tried a 6, my normal size, and an 8) it's still tight up top and super flowy on the bottom. Minor issue though because this is one gorgeous garment.
The Burgundy Dress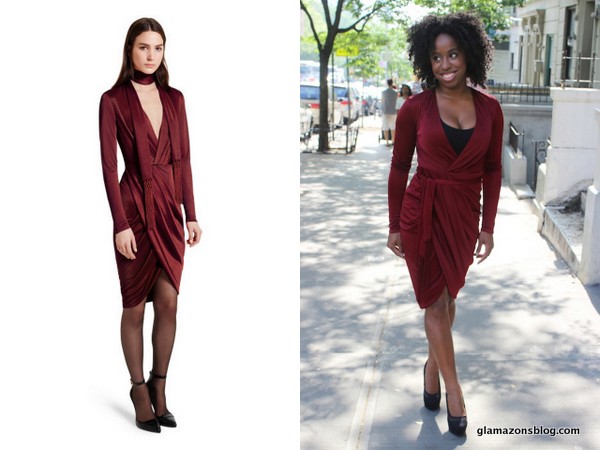 This is the item I'd been drooling over in my wishlist. It looks even better on than I imagined. This is one of the silhouettes Altuzarra does so well. It hugs and accentuates and drapes over all the right places. I love how small it makes my waist look! The v-neck is a bit daring and since I usually don't have my girls out that much, I'll be sewing it up a tiny bit. Also, the sleeves are tight again but other than that, it's my new favorite dress. It's true to size (fit perfectly in a 6) and got compliments when I tried it on (crazy!) and when I did this photo shoot. It's a winner!
The Boots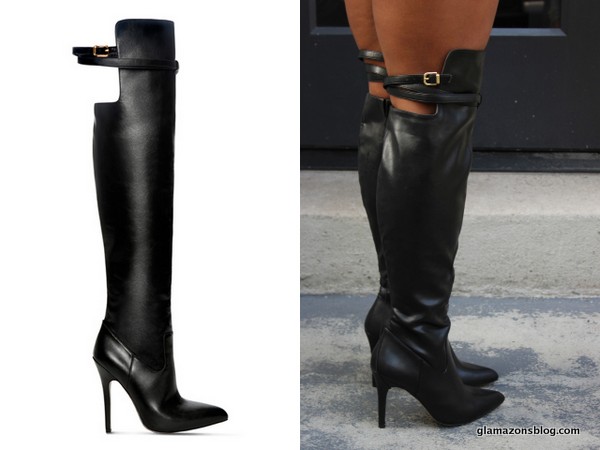 I have to be honest: when I was creating the gallery with every piece of this collection, I gasped when I saw these boots. You guys loved it on Facebook too. How could you not? The sexy thigh-high length, the leather buckled strap that wraps around your leg. It's everything! I was happy to learn the shoes are actually comfortable (when does that ever happen with thigh-high boots?!): they didn't pinch my toes and the heels weren't too high at all. I'm also pleased that I can zip them up since my calves are on the larger side though they're a bit baggy around my knee, which is strange, right? Regardless, I'm crazy about these boots.
*Not pictured on: The Black V-Neck Dress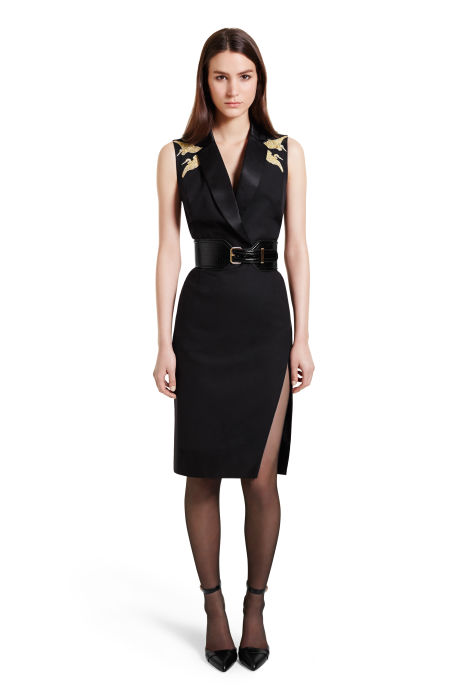 I wore it to work today. I LOVE that it's really sexy but sophisticated, structured and sharp. The gold shoulder detail is such an elegant, almost regal touch and it brings the sexy with a form-fitting silhouette, a plunging neckline and Altuzarra's signature side slit. I felt like a million bucks in it today. No, seriously, I almost wanted to plan a date so it wasn't a waste of a dress. So hot! Pics to come.
So about that party, I worked the red carpet for my freelance gig (see the roundup here) and chatted with Naomi Watts, Naomie Harris, Ivanka Trump, Garance Dore, Leandra Medine of Man Repeller, Sarah Flattery of "Suits," and the man of the hour Joseph Altuzarra.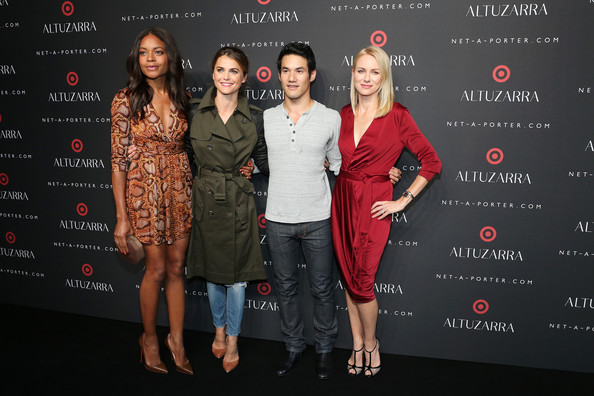 There was dim (sensual) lighting, a glittering star print ceiling, cocktails in abundance, models dressed in the collection and star sightings galore. The ambiance was very sexy yet glamorous, just like the line.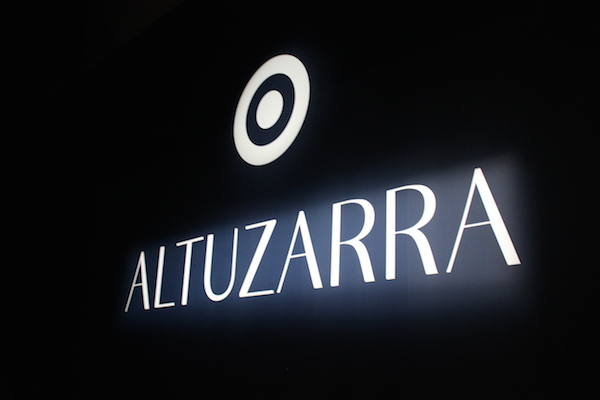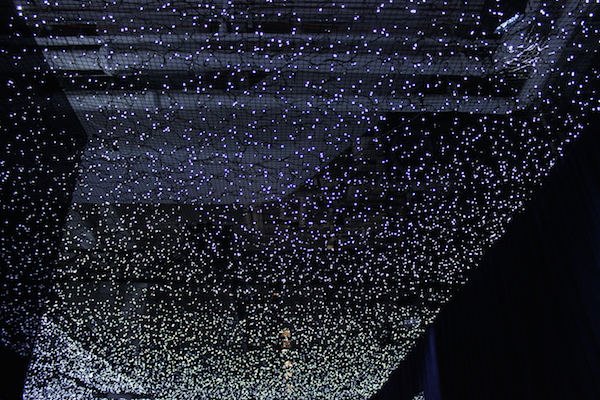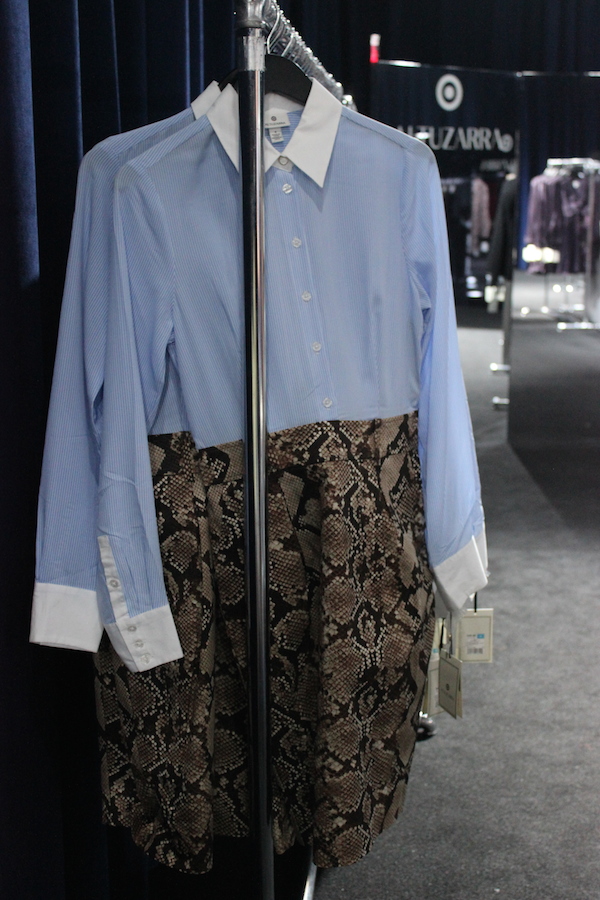 I ran into my #NYFWCrawl boo Christina of LoveBrownSugar, Geneva of "Blood, Sweat and Heels," Glamazon fairy godmother Mikki Taylor, Kela Walker of Kela's Kloset and Christen of Divas and Dorks (pictured with Christina and I below).
Fun times!
Shop the collection on sale now at Target here.
Shop the collection on sale now on Net-a-Porter (sans shoes) here.
And here are some selects:
–
[show_shopthepost_widget id="265552″]
–
Check out the entire lookbook with prices here.
Kisses,
Glamazon Jessica
View Related Posts:
[fbcomments width="600" count="off" num="15"]