Glamazon Guide: Transition Your Wardrobe from Summer to Fall with Just 5 Pieces
Monday, August 11, 2014
Glamazons,
Just when I was getting used to rocking my short shorts and tanks, BAM! Summer is almost over. Transitioning your closet from summer to Fall can be a dreadful process because the weather can go from cool to hot at the drop of a dime.
You May Also Like: What I Wore: Transitioning to Fall PLUS New Hair!
Even though I am not ready for the onset of cooler weather (remember the polar vortex, anyone?), I am looking forward to bringing a few fall-friendly items out of hibernation and pairing it chicly with my summer clothes. How does one accomplish that, you wonder? It's actually pretty easy (I swear!). And to get you started, I've listed the five must have pieces to transition your warm weather look into fall. Read on:
1. Layer with a Jacket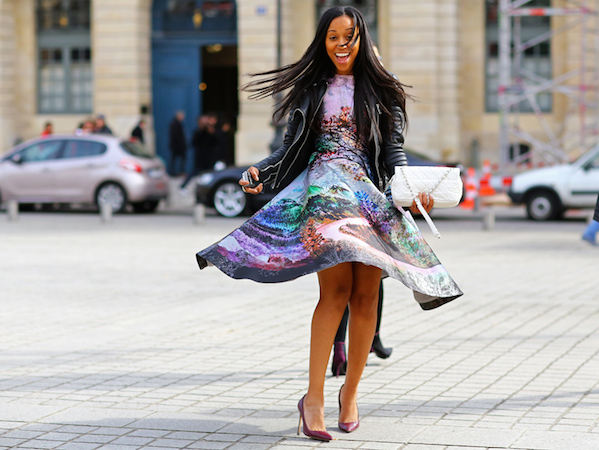 A great way to keep your summer wardrobe in heavy rotation is by adding a top layer that you can take on and off. A leather jacket, cardigan or blazer is ideal for layering if the day is unseasonably cool but you can ditch it if it gets too hot.
Not only do these pieces help create the perfect layered effect but they are ideal for getting more wear out of Summer's sundresses and tanks. Some outfit ideas? A floral dress with a blazer. A leather moto jacket with a tank and shorts. A denim jacket, crop top and midi skirt.
Get into some options below:
2. Opaque Tights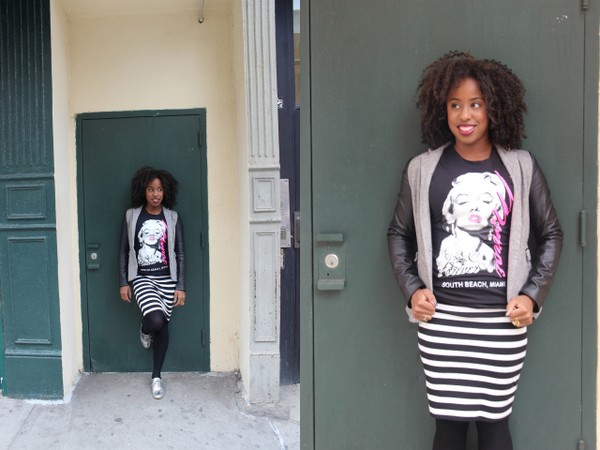 Tights are a definite nod to Fall and serve as an easy way to keep your legs warm while still being fashion-forward. I love to wear mine under a pair of boyfriend shorts or with a flowing skirt for a more refined look. Take a page from Glamazon Jessica's style book by pairing a flirty skirt with plain black tights (which are also great for elongating your legs!). You can also have fun and add a pop of color to the mix with your tights.
A couple of choices:
3. Scarves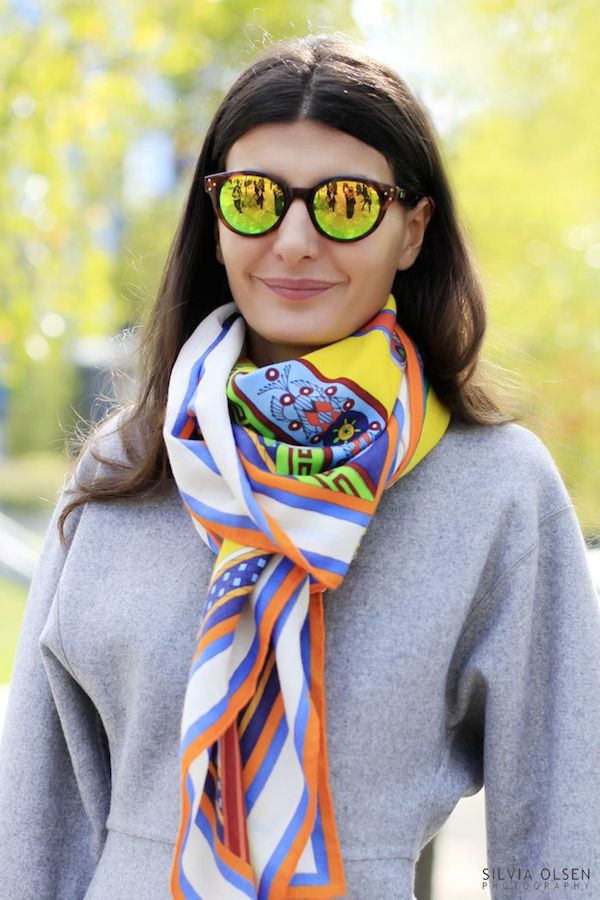 Anyone who knows me knows that I am the ultimate scarf fanatic! They are super sophisticated, come in a ton of trendy colors and prints and when styled right, they can make you feel like you're wearing a whole new outfit. You can add it and remove it throughout the day to adapt to the temperature. And it's versatile: it goes with anything from a sweater to a dress to your favorite tank top. What's not to love?
Shop a few stylish picks:
4. Closed-Toe Boots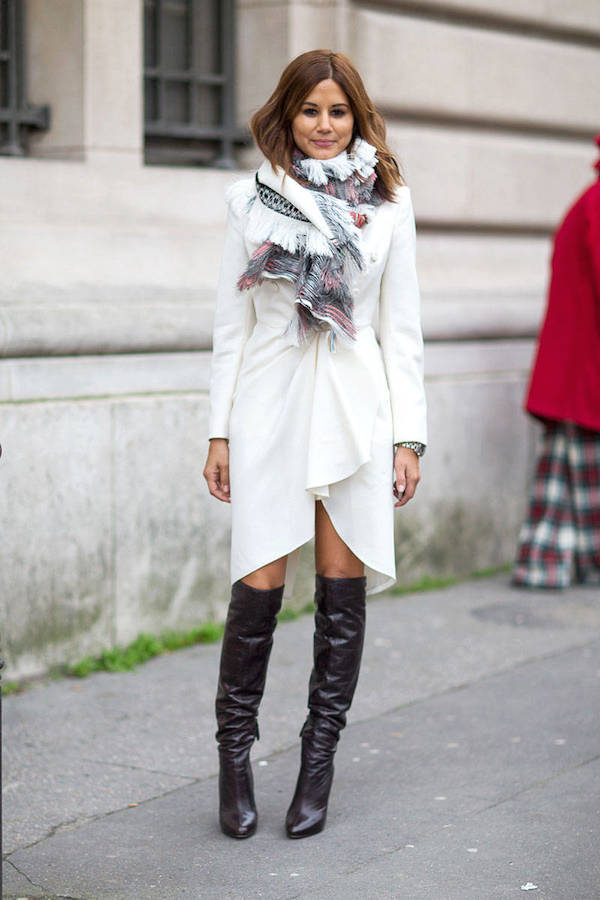 Boots, much like scarves, are a year-round fave for me. They work with practically everything from leather to denim to floral print. Get into Christine Centernera's stylish combination of over-the-knee boots with white dress and scarf for the perfect transition look. Invest in them so you can wear your shorts, skirts and mini dresses long after summer is over.
Check out these picks:
5. Vest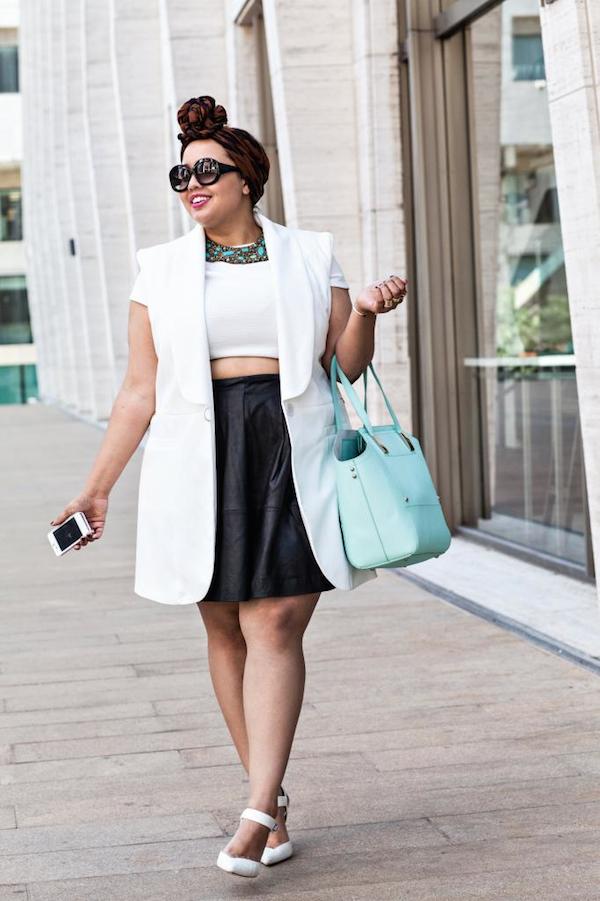 Vests are the new It piece for Fall and it's easy to see why. They're a fun layering piece that gives you more options than jackets because you can show off your sleeves! Get inspo from Gabi Fresh and pair your vest with a crop top and skirt. It can be styled just as easily with a long-sleeved shirt and shorts.
Some fashionable selects:
—
What summer pieces are you hanging on to, Glamazons? How do you transition your wardrobe to Fall? Let me know in the comments!
Keeping It Fashionable,
Glamazon Briea
View Related Posts:
[fbcomments width="600" count="off" num="15"]