What I Wore: Clicking My Heels
Wednesday, August 20, 2014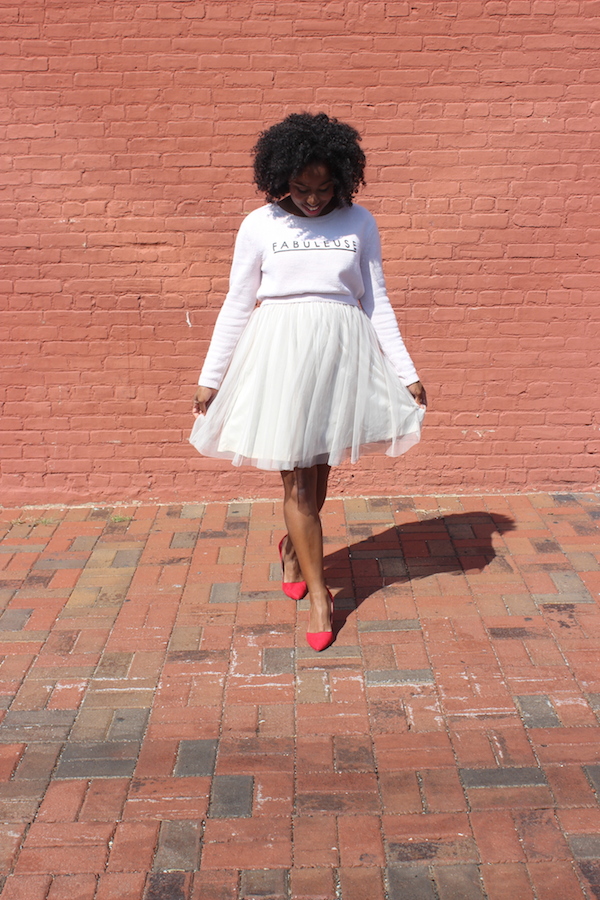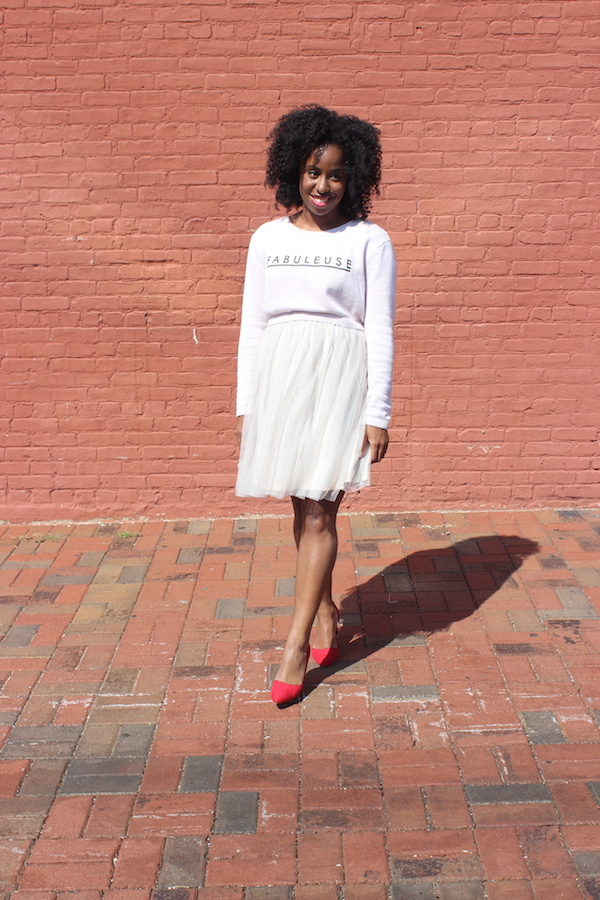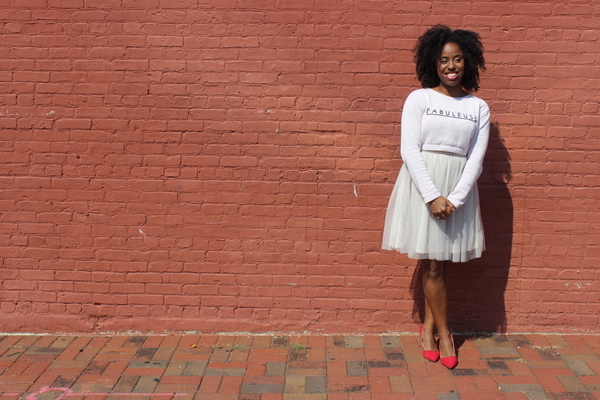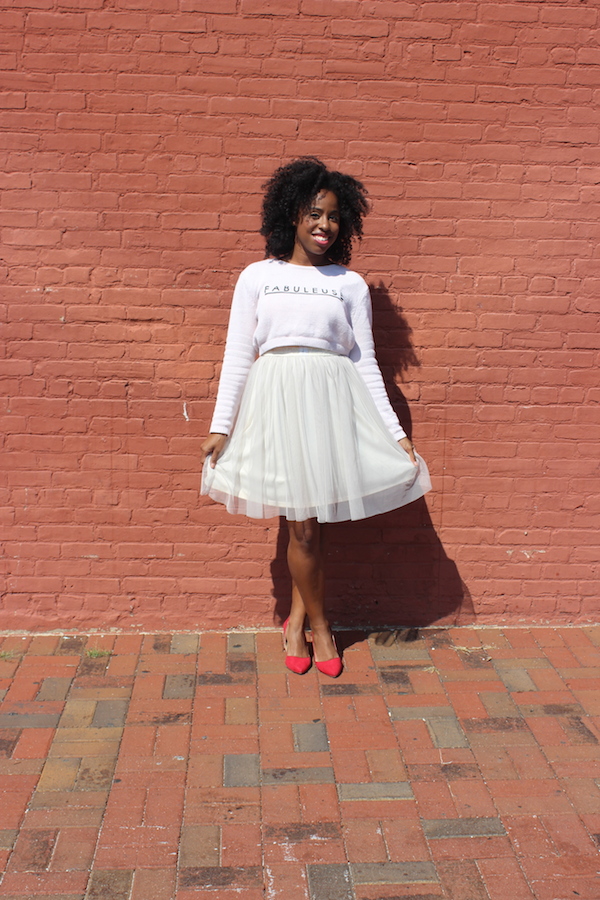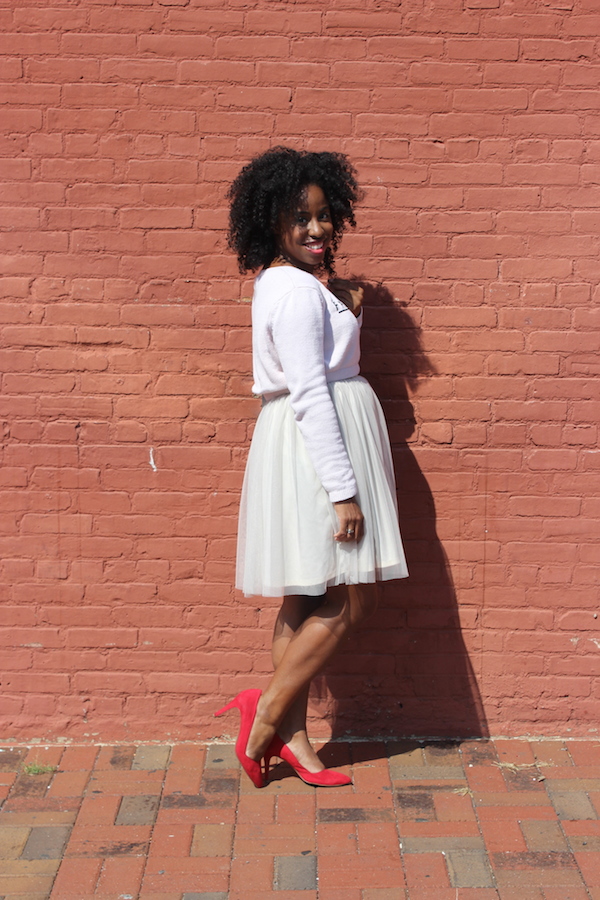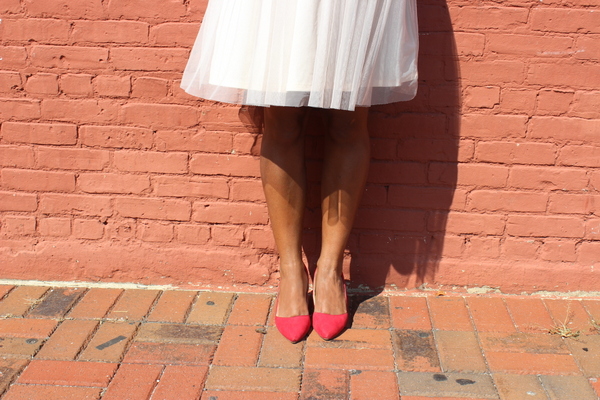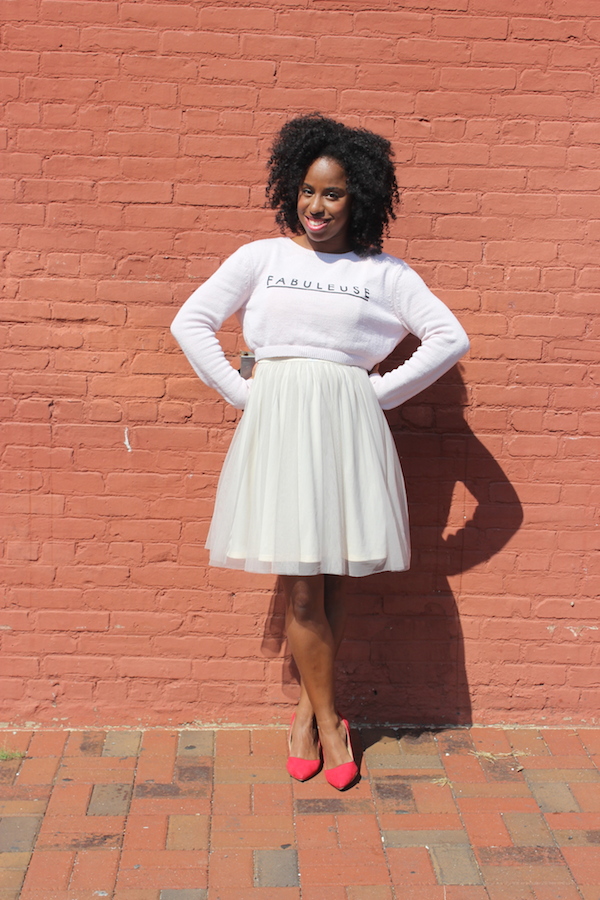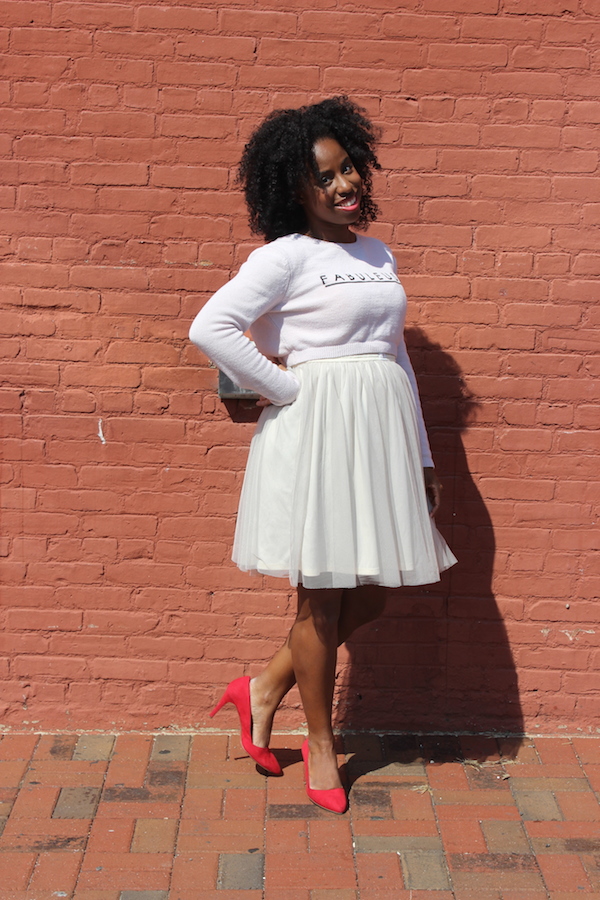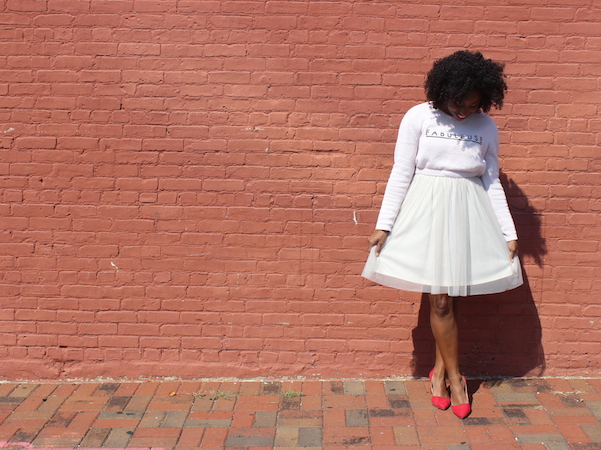 Top: H&M (Old but love this one) | Skirt: Target (Old but love this one) | Heels: Just Fab 'Grazia'
Shop the look:
–
[show_shopthepost_widget id="220432″]
–
OK, Glamazons, I really can't think about this outfit without conjuring up memories of watching "The Wiz," the brilliant film based on "The Wizard of Oz." From the whimsical tulle skirt to the pumps (for clicking my heels three times), it's all Dorothy.
It's fitting really because just before I shot this, I had a convo with my friend about how fairy tales set us up for disappointment. We grow up watching these movies thinking we can just go see The Wizard in Emerald City to solve all our problems, or that a handsome prince will come sweep us off our feet, rescue us from our troubles and we'll fall deeply in love and live happily ever after. I know, I know. It's all nonsense.
But the longer I live in NYC and the more I see how a once-vibrant spirit can get beat down when real life hardships come (like losing your job, battling illness, getting pushed out of your apartment, falling deeper into debt), the more I realize that it's important to believe…in something.
When everything is falling apart around you, if you keep a little of the optimism you had as a child — you choose to believe things will work out in your favor and appreciate what IS going right in your life — you'll find yourself at peace even in the worst of circumstances. I know what can happen when you lose that magic, and become jaded, and I'm determined to never give up my spark. (And yes, I realize I live in a city where being 'jaded' is, like, a lifestyle!).
I've fought to hold on to my optimistic spirit because it changes things for the better. Example? The stories about patients who are deathly ill and literally staring their mortality in the face but somehow they pull through because they kept a positive mindset, they believed they could be healed. I've seen it with my own eyes when my Mom was diagnosed with breast cancer.
Before her surgery, we talked and prayed and I'll never forget the strength and determination on her face lying on that hospital bed. She was SO positive even when she had every reason to believe things would go wrong. She's been cancer-free ever since, and she shared some inspiration from her story in a powerful devotional here.
That day taught me that optimism is a choice. You don't have to be naive, but you can train yourself to see the good in every situation. So even though I have my share of problems, I'm putting my red pumps on and forcing a smile. It's not as cool as clicking my heels three times and ending up at home, but it's a start.
And just for fun:
–

–
Oh, Michael and Diana, you are everything!
Kisses,
Glamazon Jessica
View Related Posts:
[fbcomments width="600" count="off" num="15"]