5 Things We're Excited About This #NYFW: Miley Cyrus x Jeremy Scott, Essence Street Style Awards and More!
Wednesday, August 27, 2014
Glamazons,
New York Fashion Week hasn't even started yet and already it's proving to be pretty groundbreaking. From new collaborations to one-act plays (yes, we said plays!), designers are presenting their collections in remarkably innovative ways. All the chatter has us super excited to strap on our heels and pound the pavement at Lincoln Center for Fashion Week once again. Here are 4 things we can't wait to see this season!
1. Gareth Pugh will make his #NYFW debut with a show featuring live dancers!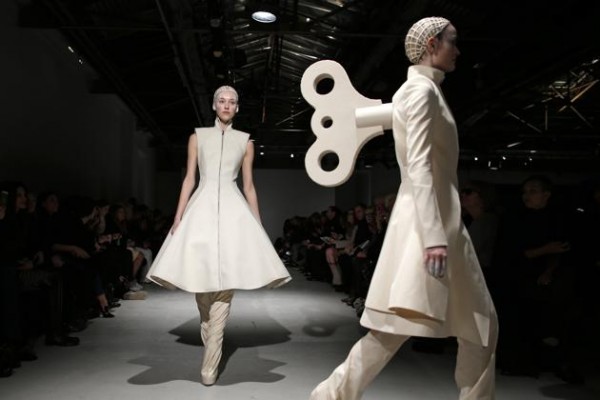 Get ready for an incredible show! Gareth Pugh, who is lauded for pushing the envelope with his collections, is bringing the theatrics and drama to a new location this year.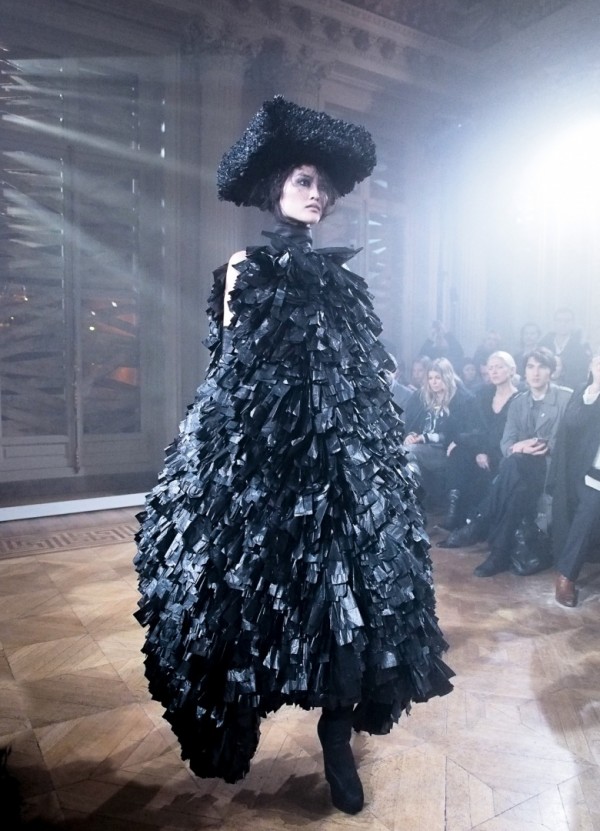 After showing his collection in Paris for the last six years, Pugh is heading to New York City this season! He tells The New York Times he plans to stage an "immersive live performance" including video elements and live dancers. NYC is the perfect backdrop for his presentation, which will clearly be more like an experience than a fashion show. Can't wait to see it!
2. Opening Ceremony is presenting a stage play instead of a runway show.
Who wants to see a boring runway show anymore? Kidding, but Opening Ceremony sure is keeping things interesting by presenting a one-act play instead of a traditional show. Directed by Spike Jonze and co-written by Jonah Hill, the play is set for September 7th and the cast of models and actors will be decked out in pieces from the brand's Spring 2015 collection. How cool is that?! I have a feeling I'll be playing video of the play on repeat!
3. Essence's First-Ever Street Style Awards
Remember when Essence Magazine hinted at their Street Style Awards at the upfront event Glamazon Jessica attended? Well, the moment is finally here. The magazine will host their inaugural Street Style Block Party and (private) Awards Dinner on September 7th at The Dumbo Archway in Brooklyn under the Manhattan bridge. What can you expect? A day-long extravaganza with live music, fashion, art, makeup consultations, shopping, food and even face-painting for kids! The highlight will be the street style fashion show co-hosted by Vanessa Simmons and featuring special guests like Jazmine Sullivan.
That night, Essence will host the first-ever (private) Street Style Awards dinner honoring June Ambrose, Tracee Ellis Ross, Azede Jean-Pierre and Tamu Mcpherson.
Editor-in-chief Vanessa Bush had this to say: "As one of the most popular editorial franchises within ESSENCE magazine and on Essence.com, Street Style applauds real women and fashion taste-makers who are setting the trends and bringing inspiration from the catwalk to the sidewalk. The ESSENCE Street Style Block Party & Awards not only puts real women front and center with a unique celebration of self-expression, but adds a fresh, fierce element to New York Fashion Week for fans and influencers alike."
Can't wait! Learn more about the event here.
4. Jeremy Scott and Miley Cyrus Team Up for #NYFW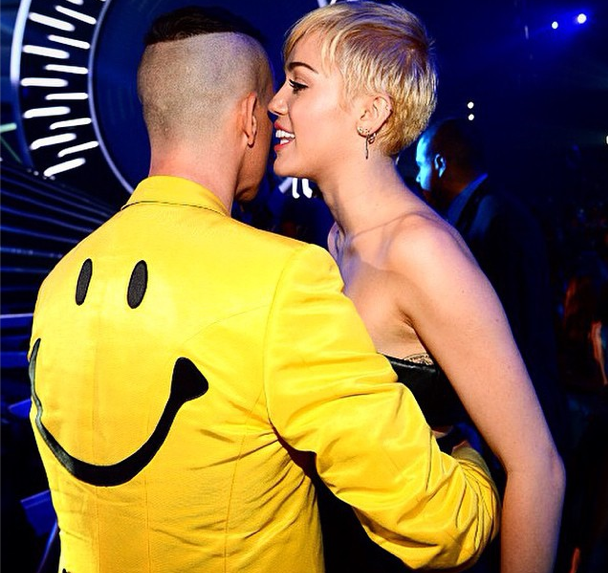 What a combination! Jeremy Scott and Miley Cyrus are teaming up, and showing off their collaboration at NYFW. Clearly, the collab will be out-of-this-world given Jeremy's quirky, fearless aesthetic and Miley's new envelope-pushing persona. Details surrounding the project are limited but Scott did reveal that the show would focus on individual looks and involve "a group of cool kids, rather than models." We're all about everyday people on the runway! Can't wait to see what these two have brewing.
5. Rebecca Minkoff is using Instagram to Choose her #NYFW looks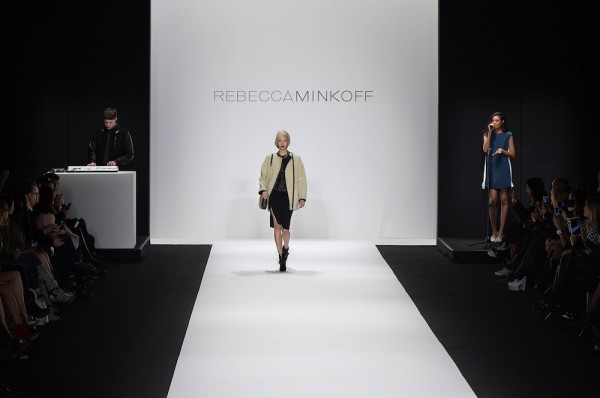 Rebecca Minkoff is enlisting the help of her fashion fans via social media to choose a look for her Spring 2015 collection. Next Tuesday, September 2nd, Minkoff will post two looks from her upcoming collex and fans will pick their favorite. The look with the most likes will be included in her upcoming show and the losing look will be eliminated. Such a cool, interactive way for Minkoff to involve her fans.
–
Guys, all this fun and innovation and New York Fashion Week is still over a week away. We should be in for a memorable season! What are you most excited to see during #NYFW? Here's to an unconventional Fashion Week!
Fashionably yours,
Glamazon Jamiese
View Related Posts:
[fbcomments width="600" count="off" num="15"]