GLAM SCOOP: The Most Mentioned Brand on #SATC, Turn Your Photos Into Emoji and Cara Delevingne for Topshop
Monday, July 28, 2014
Glamazons,
I only like my Summer Rain in R&B songs, not in real life (bonus if you know the artist I'm thinking of right now). Alas, I've been dodging puddles all day and needless to say, keeping dry is at the top of my to-do list. If your current relationship to water involves pools and oceans instead of rain, I'm jealous and you should totally check out our swimwear guide. I'll just be hiding out indoors watching old episodes of "Scandal" in anticipation of Season 4. But as I hibernate, the beauty and fashion world is turning. Here's the latest style news!
Jill Scott Covers Essence Magazine
Wowza! Jill Scott looks incredible on the cover of Essence Magazine's September issue. Flaunting a new platinum blonde wig styled by Ursula Stephen, Jill sizzles in a bodycon Ekineyo black dress.
She dished to the magazine about her role in the James Brown biopic "Get On Up," her new relationship and new music. Check out excerpts:
On choosing to be coy about her relationship:
"My only job is to be happy. So for everybody that cares about me and is not trying to be all up in a celebrity's business, just know that I'm happy. My son is happy. We enjoy our lives."
On taking her time recording her new album:
"I'm a wood-burning stove. It's a slow brew."
That's okay, Jill, it'll be worth the wait! Will you pick up the magazine on newsstands now? [Essence]
Swizz Beatz and Alicia Keys Are Expecting!
There will soon be a new member of the Keys–Beatz clan. Alicia Keys posted the beautiful photo above of her and her hubby, Swizz Beatz, to commemorate their anniversary and announce that she's expecting. In the caption, she wrote: "Happy Anniversary to the love of my life @therealswizzz !!! And to make it even sweeter we've been blessed with another angel on the way!!! You make me happier than I have ever known! Here's to many many more years of the best parts of life!!!"
He posted his own picture on Instagram, with the caption: "Love is life & life is love and we're so excited for another GIFT from up above. Happy Anniversary my Goddess. 4 years of greatness & cheers to 100 plus more inshallah @aliciakeys"
Congratulations to the happy family! [Alicia Keys Facebook]
Janelle Monae is Super Adorable in Her New "Electric Lady" Video
Not only does she throw an epic sorority party with cameos from T.I., Estelle, Esperanza Spalding, T-Boz, Monica, choreographer Fatima Robinson and even her own mother in the beginning, but Janelle Monae rocks her gorgeous curly 'fro. She's my biggest hair crush, guys. AND she starts the "Electric Lady" video with an instrumental of my favorite song ever "It's Code" (do yourself a favor and download NOW!). Check out the video below:
–

–
#GlamazonChat: Is Beyonce a Fashion Icon? The New York Times Says No and Style.com Chimes In
Beyonce is many things: a global superstar, a loving mother and wife, a record breaker and an incredible performer but one thing she is not is a fashion icon, according to The New York Times.
After the Rock and Roll Hall of Fame featured seven of Beyoncé's outfits in an exhibition in the Legends of Rock section, Vanessa Friedman felt compelled to examine Bey's lack of influence in fashion in a new piece entitled "Beyoncé, Superstar but Not a Fashion Icon." She writes:
"Beyoncé hasn't moved, or influenced, the direction of fashion writ large in the way that, say, Rihanna, the winner of this year's CFDA Fashion Icon award, has. (See, for example, the luxe athletic pieces peppering collections like Pucci, Balmain and Tom Ford.) She doesn't wear things and spark a million trends, like Madonna once did with her jeweled crosses and lace minis, not to mention her bullet bra corsets. She doesn't cause items to sell out overnight, like wee Prince George. […]
Her megafame could not even sustain her own fashion brand, House of Deréon, which appears to have been suspended (the Facebook page links to a website, houseofdereon.com, which the Internet says "cannot be found," though some jeans and shoes are still sold on third-party sites), unlike, say, that of Jessica Simpson, which has revenues of about $1 billion, according to Forbes. […]
So how is it that all ages of women want to be like her, but that does not include, for any of them, what is normally the easiest way into the fantasy: dressing like her? How is it she drives audiences into stadiums but not clients into stores?"
Friedman suggests that Beyonce isn't pursuing the fashion icon title strategically so that all her influence goes back to the Beyonce brand.
But Style.com argues that it's her style, or lack thereof, at fault:
"Furthermore, aside from booty-baring bodysuits, I can't even think of how one might describe Beyoncé's signature offstage style because she doesn't really have one. She hasn't truly demonstrated any evolution in her wardrobe or her taste since her Destiny's Child days. And even scrolling through the exhibition images online, the majority of the included pieces have an overly chintzy-meets-not-quite-street aesthetic, as if Bey were stuck in the days of "Bills Bills Bills."
Ouch. They continue: "as a voice for feminine empowerment in the public eye, it would be exciting if she stepped up her day-to-day sartorial game just a smidge."
What are your thoughts, Glamazons? Is Beyonce a fashion icon? Why or why not? Should she aspire to be? [The New York Times]
Get Your Life: Tracee Ellis Ross Covers UPSCALE Magazine
Tracee Ellis Ross looks fabulous and fresh-faced on the cover of UPSCALE Magazine's August issue, rocking a coral with her glorious curls on full display.
Inside the issue, the actress dishes on her upcoming ABC comedy series, "Black-ish" and gives advice on love and fitness. She says: "I'm proud of my body—I work very hard to keep my body at 41 years-old, because my booty could drop… Gravity is not a joke."
And this is why I love her! [The YBF]
Nene Leakes Debuts Her Clothing Line with HSN, Sells Out in One Day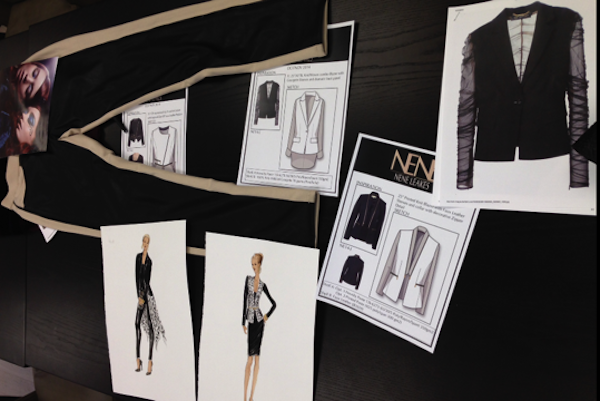 Our favorite outspoken Reality TV star is venturing into the fashion world. Nene Leakes' first-ever clothing line is set to debut on Monday, July 28th and the 15-piece collection is exclusive to HSN.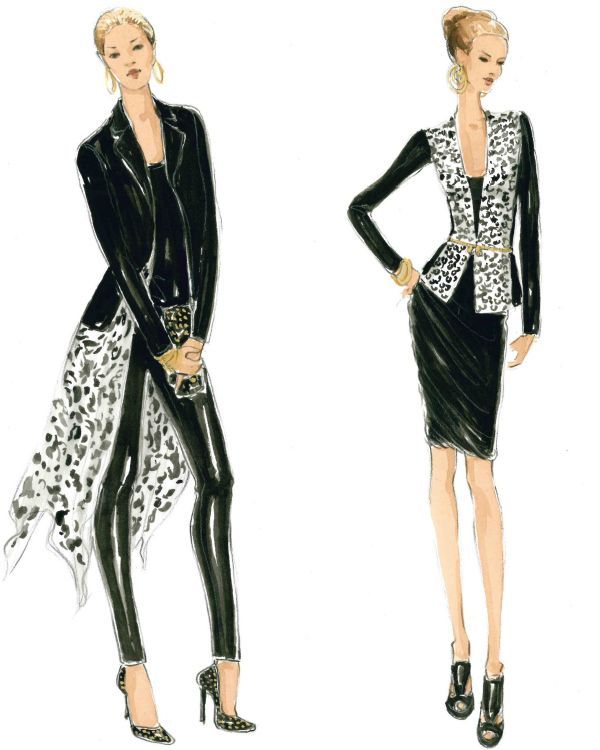 The line ranges in price from $39.90 and $139.90 and includes printed tunics, high-low silk blouses, sequin tops and stylish blazers. The pieces are all inspired by Ms. Nene herself. Natch.
Check out our favorite pieces below: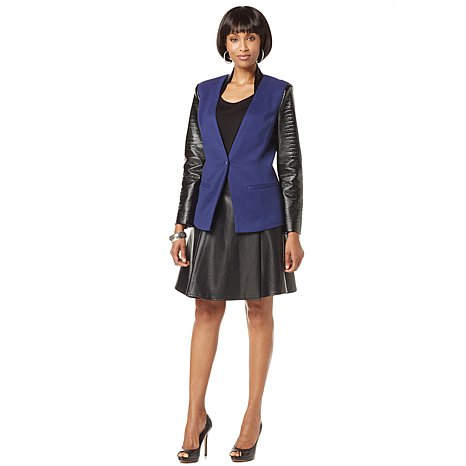 Nene by Nene Leakes Jacket with Embossed Sleeves, $69.90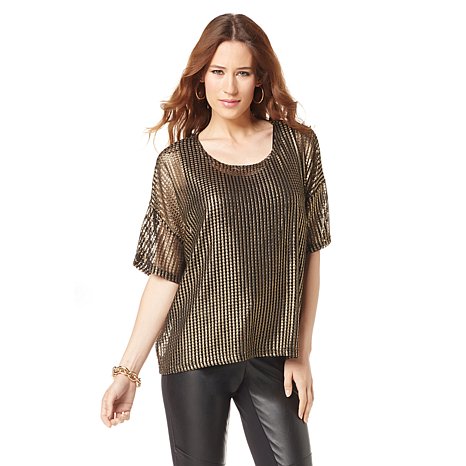 Nene by Nene Leakes Textured Metallic Top, $69.90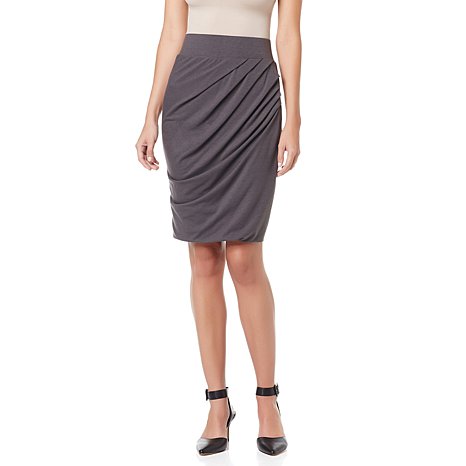 Nene by Nene Leakes Asymmetric Ruched Skirt, $49.90
–
You can shop the collection here or tune in on Monday to catch Nene on HSN. Are you checking for Nene's first line, Glamazons?
*UPDATE: Nene Leakes' HSN line sold out in one day. Congratulations to her! Did you get anything? [GlamazonsBlog Mail]
#GlamazonTech: Microsoft is Launching a "Selfie Phone"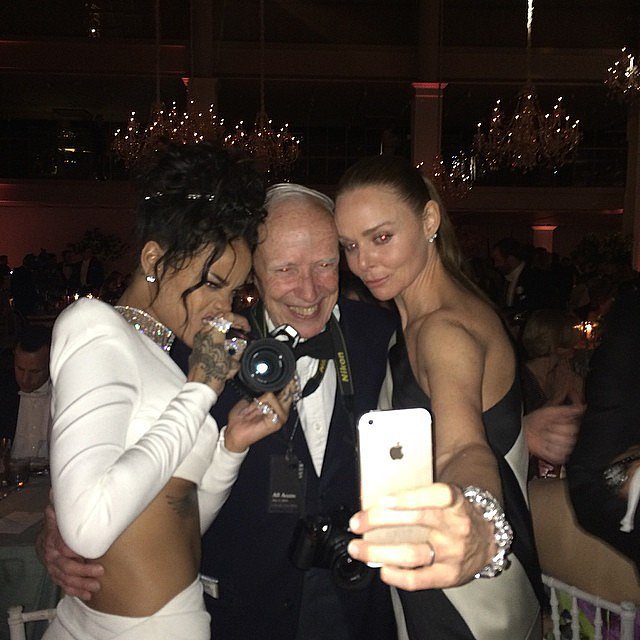 This latest news may have you ditching your iPhone, Glamazons. Microsoft is planning to release a selfie phone.
According to The Verge, the handset has a 5-megapixel forward-facing camera and 4.7-inch display. That's the stuff epic selfies are made from.
As a self-proclaimed "selfie queen," I have a few requirements when it comes to my smartphone camera, starting with the megapixels, and Microsoft's selfie phone wins! Microsoft's 5 megapixel forward-facing camera exceeds the iPhone's 1.2 megapixel front camera, meaning it's going to be on every Glamazon's list when it hits stores. [The Verge]
#GlamazonTech: You Can Now Turn Your Photos Into Emoji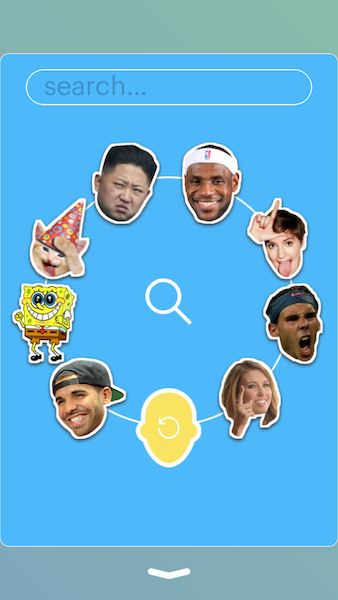 Emoji is quite the trend du jour these days with emoji accessories and emojis of all races. But the latest development is by far my favorite. Now, you can take pictures of yourself, or anyone for that matter, and turn them into "Imoji" (see what they did there?). The free Imoji app was created by six friends in San Francisco, and we predict they've got a huge hit on their hands. Download here. [Stylecaster]
First Look! Check Out Cara Delevingne's New Ads for Topshop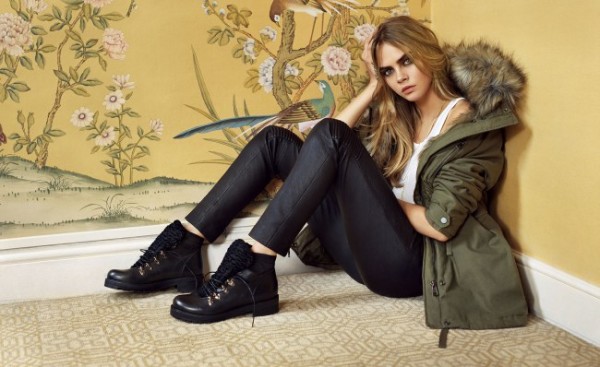 Topshop debuted its Fall 2014 fashion campaign on Monday with Cara Delevingne at the center of all the action. Her ads mark the first time the brand has featured one model for its campaign and in our humble opinion, they chose the right one.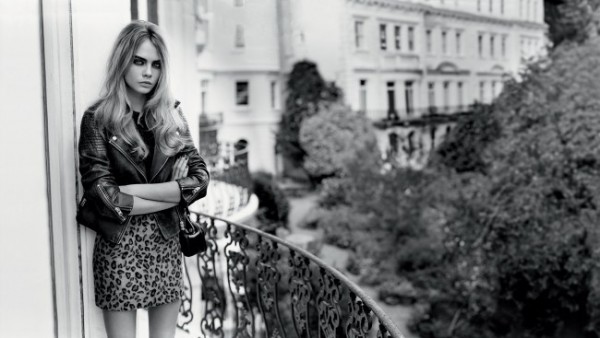 In the campaign's 12 images photographed by Alasdair McLellan, we see Cara posing in a leather moto jacket and leopard pencil skirt, and sitting with a guitar in a little black dress and white fur. Gorgeous!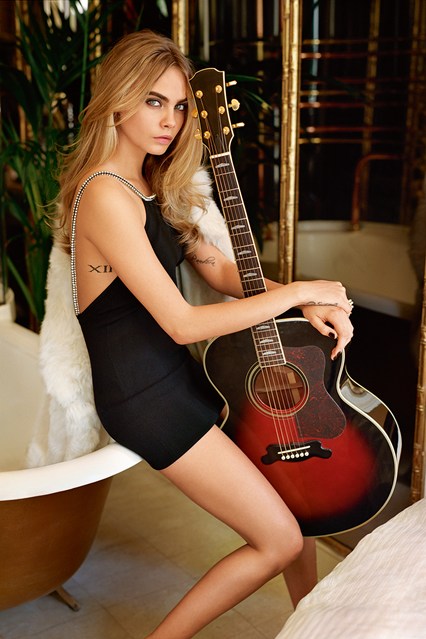 Cara looks great in this global campaign, but I think I'm more excited about the Fall 2014 collection!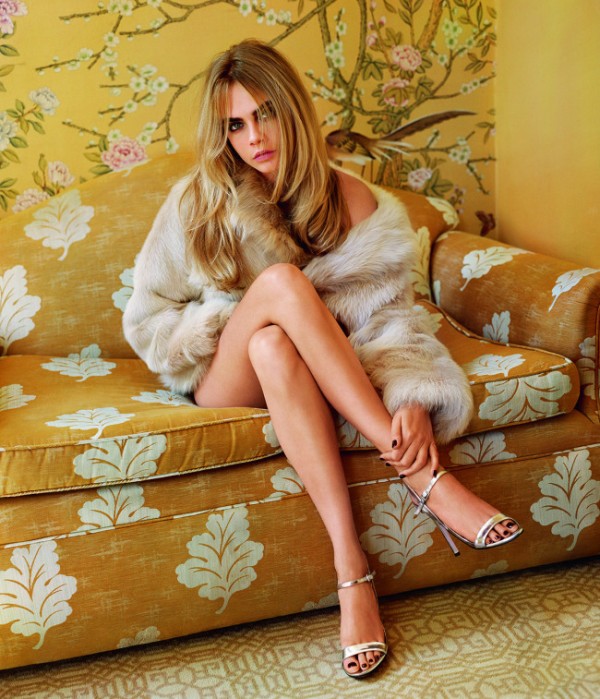 Topshop will be getting all my coins this season! Are you into the new ads, and Topshop's latest collection, Glamazons?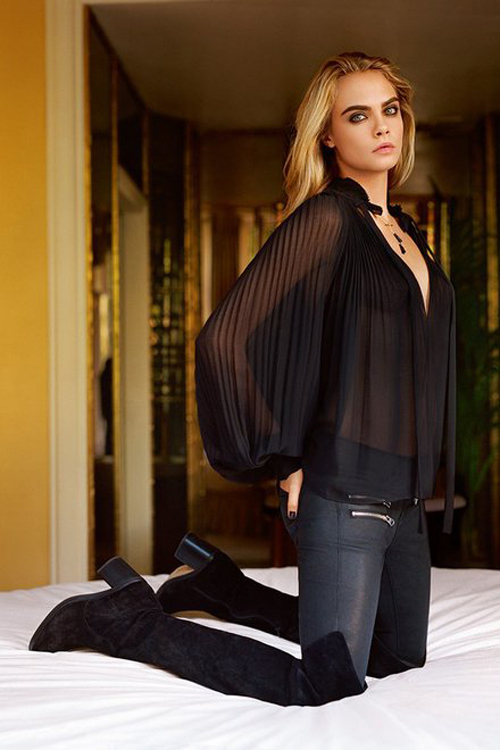 Check out this video of the campaign:
Love! [Vogue]
Get Your Life: Matt Kemp and Chanel Iman Team Up for GAP Factory Store
Umm, can you say beautiful people?! L.A. Dodgers outfielder Matt Kemp stars alongside model Chanel Iman in GAP Factory Store's Fall campaign, and they both look stunning. After catching the behind-the-scenes footage of Chanel's campaign, it's great to see the final looks are as perfect as we anticipated.
The campaign shows Chanel looking fresh-faced in skinny jeans, cardigans and knit skirts while Matt is dressed in all-American gear, rocking dark denim jeans, plaid shirts and oxfords.
The new ads will debut in August in publications such as Harper's Bazaar, Glamour Magazine and People Magazine. Can't wait! [The YBF]
Click, Pose: Keke Palmer for Runway Magazine
Keke Palmer is grown, and she wants everyone to know it! The "Just Keke" talk show host put her curves on full display for a sultry shoot for Runway Magazine's summer issue (see it here). The 20 year-old actress sported a black and white cut-out swimsuit with a gold exposed front zipper and fun polka dots, and rocked a head full of sultry curls. Obsessed. [Vibe Vixen]
Can You Guess The Most Mentioned Brand on "Sex and The City"?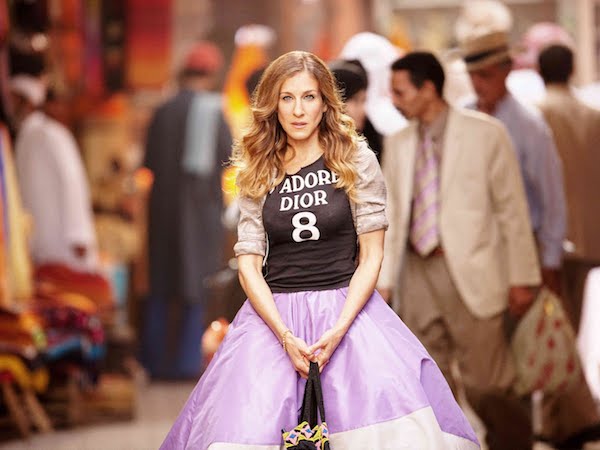 We know "Sex and The City" was all about shopping, but French-based artist Pierre Buttin makes the TV show's obsession with consumerism clearer than ever. Pierre created a 9-minute video of all the brands mentioned during the HBO series and wouldn't you know it: Vogue tops the list with over 36 name drops!
Martini lands in second place with 34, Yankees was mentioned 26 times, the Knicks came in at 25, The New York Times at 24 and Manolo Blahnik at 16. I found it most interesting that with only 16 mentions, #SATC made Manolo Blahnik a household name. Well done.
Check out the video here:
–

–
Cool! [Vogue]
Texas Woman Shows Off Incredible Three Story Closet, And We Want One!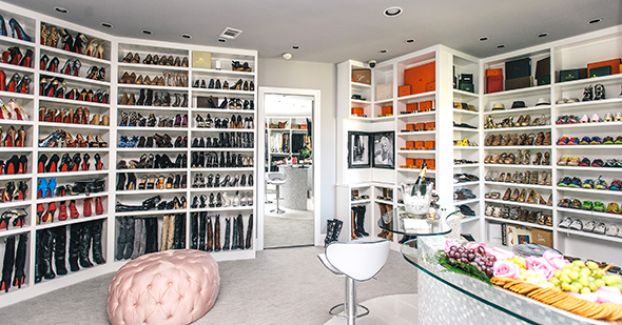 Everything is bigger in Texas, right? According to Theresa Roemer, that applies to closet space. Theresa has a 3-story, 3,000 square foot closet which she dubbed her "she cave." Love it!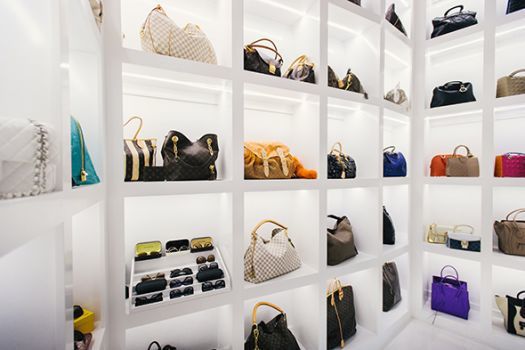 The stairs lead up to a floor full of shelving for handbags, jewels, perfume and shoes. The closet even has a spiral staircase and a champagne bar. My kind of closet!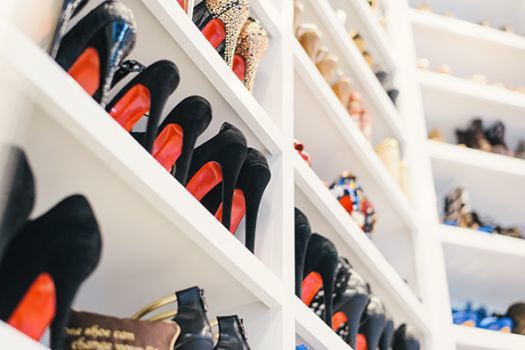 The price tag for this fabulous closet is $500,000. Hefty, right? But it's not all fun and fashion for Roemer: she also host fundraisers inside her closet. Maybe she'll host one to donate a similar closet to me? (Wishful thinking!) [Houston Chronicle]
Sale Alert: Get Up to 65% Off at The Outnet's Killer Summer Sale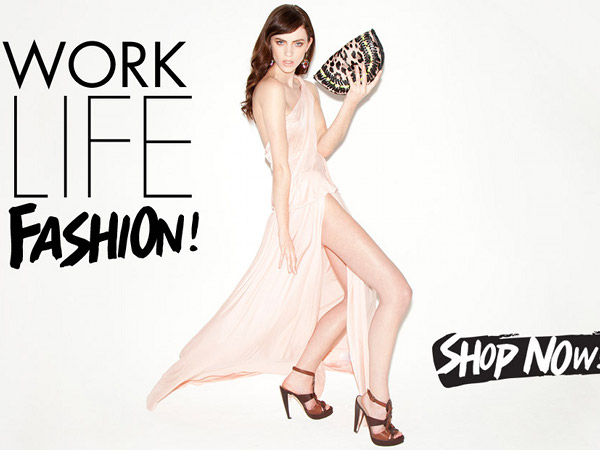 You guys know about The Outnet, Net-a-Porter's outlet site, right? Well, they're in the midst of the best summer sale known to man with an extra 65% off already reduced items from designers like Oscar de la Renta, Alexander McQueen, alice + olivia and so much more! Check out some pieces we love from the site below:
[show_shopthepost_widget id="181092″]
–
And shop the sale to your heart's content here. [The Outnet]
Fashionably yours,
Glamazon Jamiese
View Related Posts:
[fbcomments width="600" count="off" num="15"]