What I Wore: Silver Belle #SPSBrunch
Monday, June 2, 2014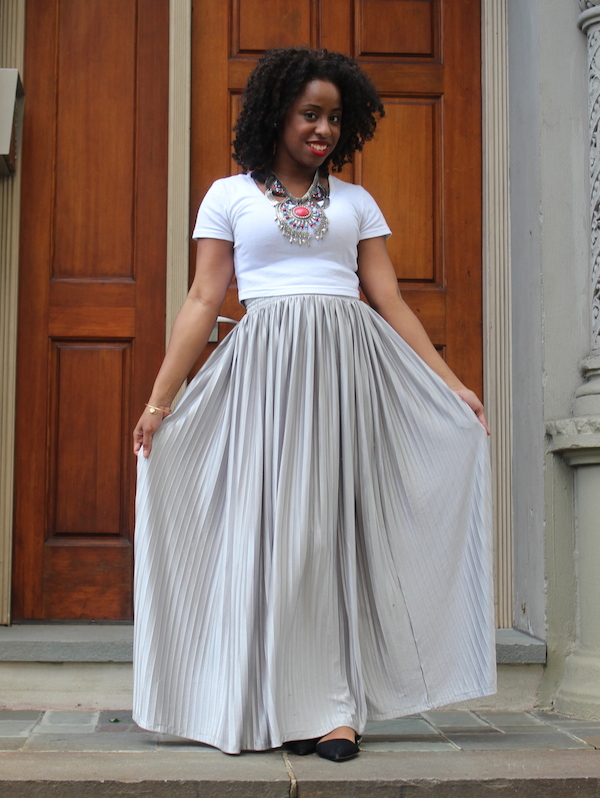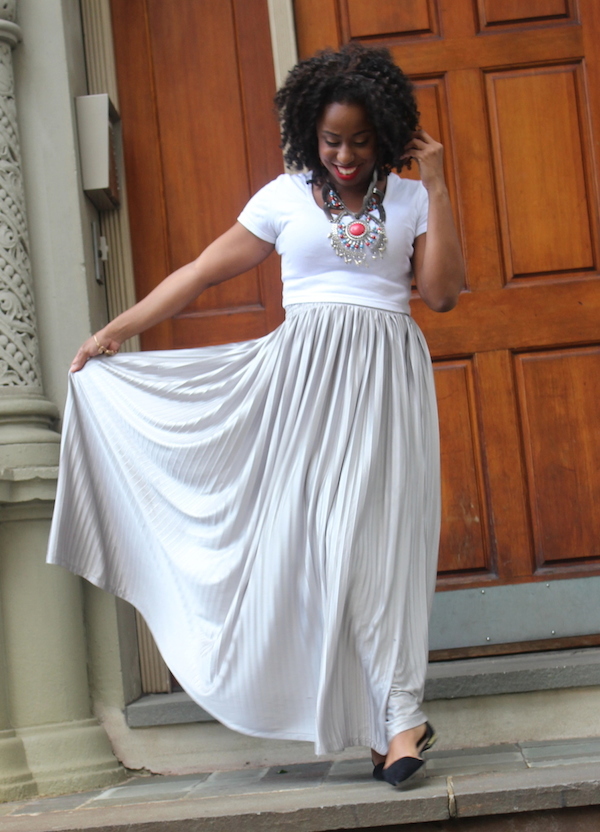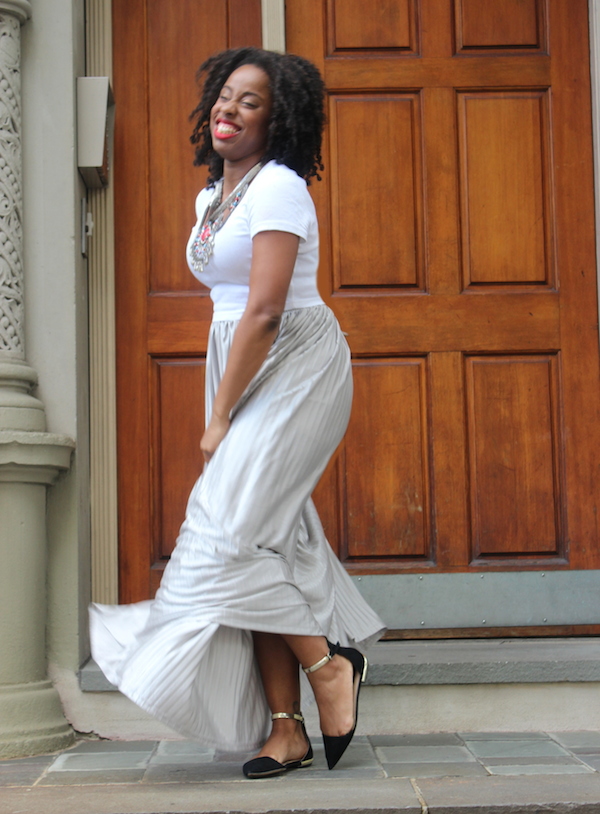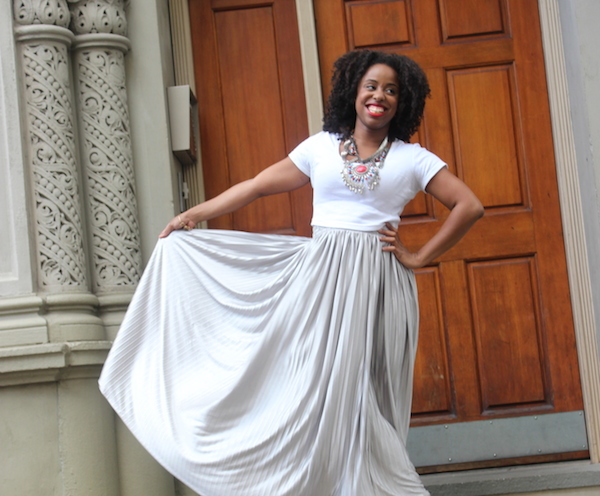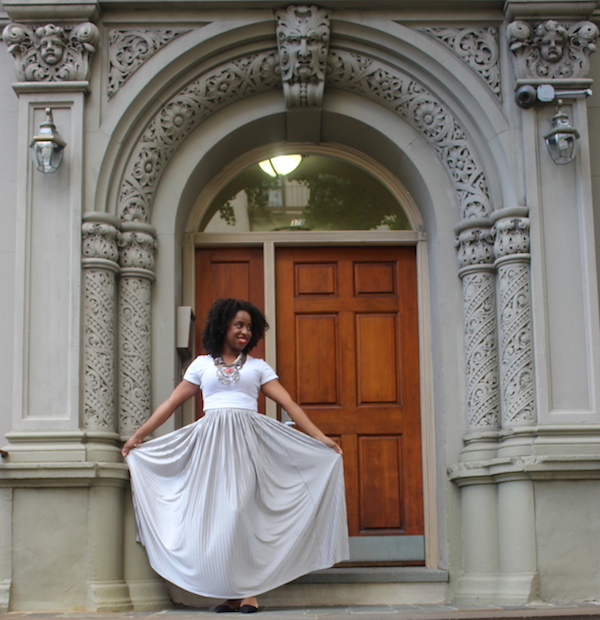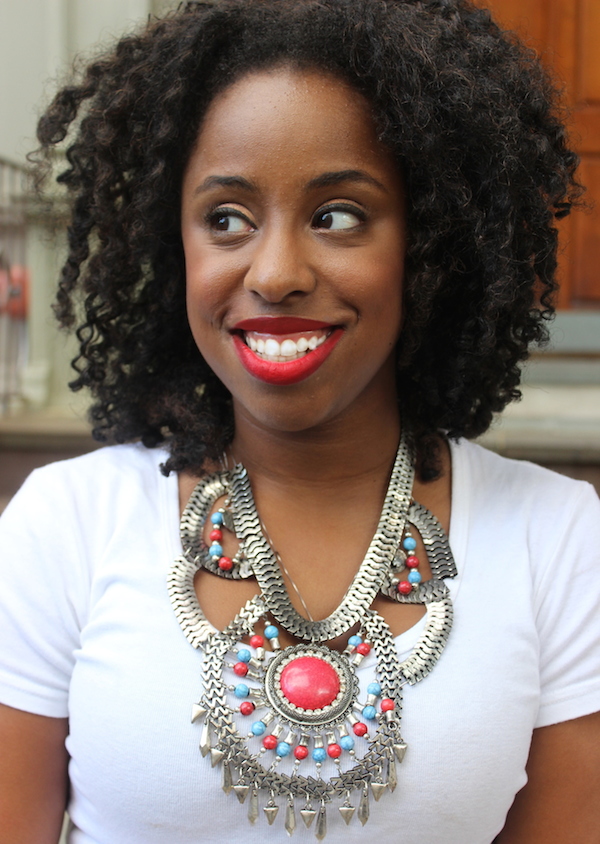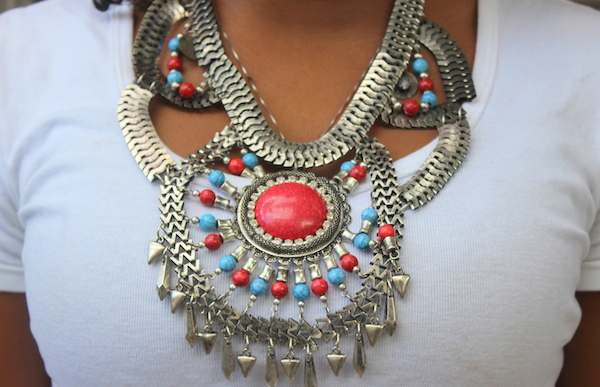 Top: Old but love this one | Skirt: American Apparel | Necklace: H&M (Old but love this one) | Flats: Zara | Lipstick: MAC Cosmetics
Glamazons,
Remember when I told you my uniform was a maxi skirt and a crop top in 2012? Well, not much has changed since two summers ago (Exhibit A: my silver maxi skirt and white crop top). Now the look is even more fitting because it reminds me of Brooklyn, and I miss the borough so much. (Sidenote: there's nothing like a Brooklyn summer. Super Sidenote: I know I only moved uptown but in New York City, people treat Brooklyn like it's lightyears away from Harlem).
Anyway, Harlem has its perks too like Chocolat Restaurant, one of my favorite brunch spots (get the salmon croquettes and grits! Or the red velvet waffles). I attended a "A Summer Protective Styling Brunch" there hosted by Klassy Kinks. My blogger bestie Christina Brown of LoveBrownSugar sat on the panel alongside Antoinette Murray the CEO of Haute Kinky Hair.
The conversation was informative and empowering: we talked about styling freedom (Christina is all for wearing your hair how you want as long as it's healthy) and we even found a way to stop post-pregnancy hair shedding (Antoinette recommends black tea rinses). As I may have mentioned, the food was delicious and we got an amazing goodie bag (with treats from Mixed Chicks, Nene's Secret and Shea Moisture) but my favorite part of the afternoon was seeing all the eclectic outfits and natural hair styles. What a beautiful bunch of women!
Check out a few Insta-shots of brunch: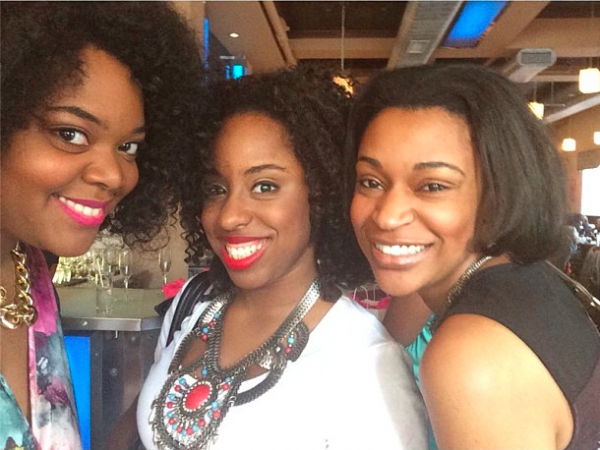 Me with Christina and Deena Campbell of Essence.com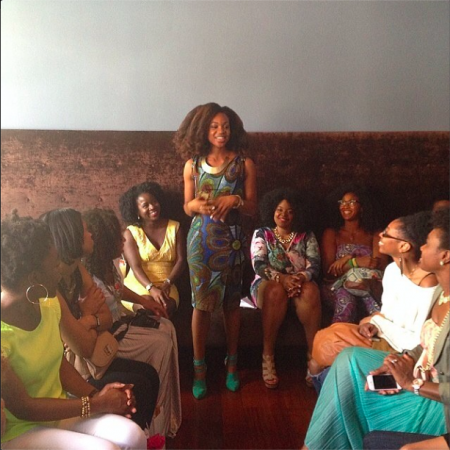 Klassy Kinks addressing the well-dressed crowd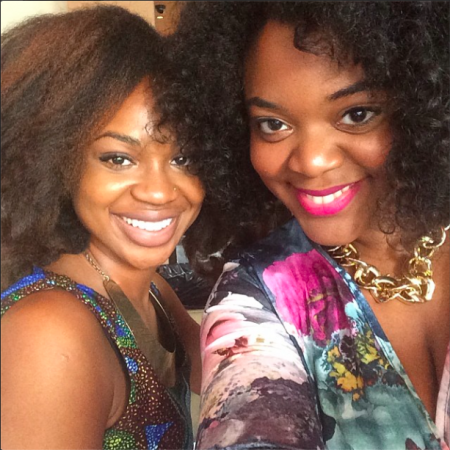 Christina and Klassy Kinks take a stunning selfie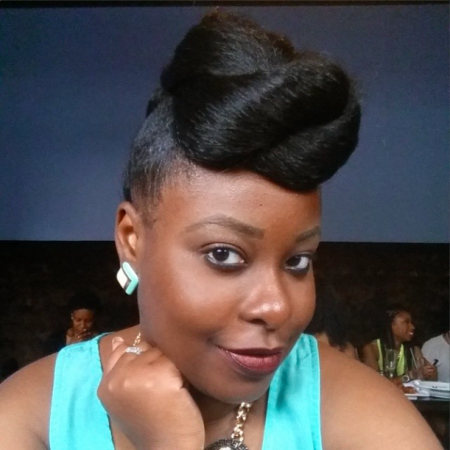 Vee had the most beautiful natural hair updo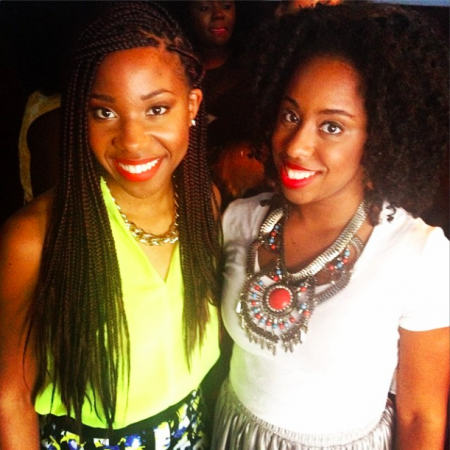 I met gorg makeup artist Retista, whose lippie was everything! She was wearing MAC Dangerous and Cherry lip liner. 
Too much fun! Are you into protective styling? And what do you think of my look?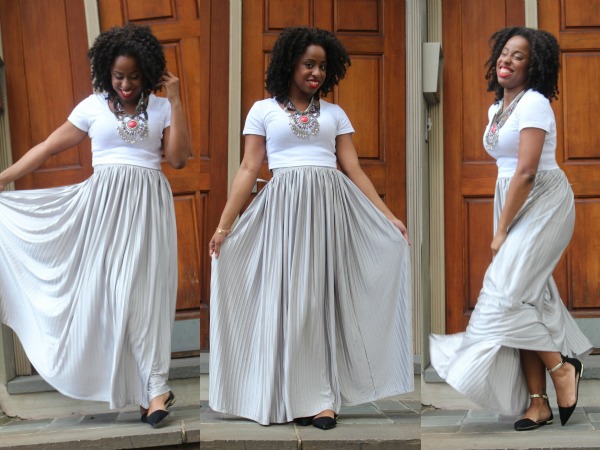 Tell me in the comments.
Kisses,
Glamazon Jessica
View Related Posts:
[fbcomments width="600" count="off" num="15"]