Glamazon Guide: What To Wear To Coachella #Coachella2014
Thursday, April 10, 2014
Glamazons,
Let me just get this out of the way: I'm jealous if you're going to Coachella. There, I said it. Seriously: Andre 3000, Nas and Pharrell? That's my husband, soul mate and my ex (respectively) at one festival. Best lineup ever.
And let's not even get into the fashion. Coachella is famous for street style which is basically an ode to cutoffs, crochet, crop tops, crossbody bags, combat boots, flower crowns, gladiator sandals and funky sunglasses. Brands create collections just for Coachella (Forever 21 is even having a party there…hosted by Azealia Banks…the invite to this amazing fete (dubbed #Cranechella) in my inbox made me tear up a little).
Anyway, it's the perfect time to pay homage to all things Californian with a breezy, Coachella-friendly wardrobe. Whether you're attending the festival or not, these outfits are perfect for outdoor summer festivities. Get into it!
Here are 7 fab outfit ideas for Coachella!
Trend-Conscious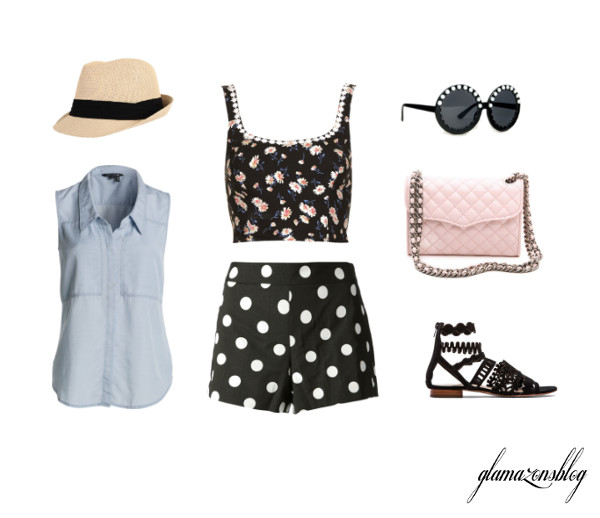 If you're the kind of daring dresser who likes to dive into trends headfirst, mix prints with a cool crop top and shorts. Throw an unbuttoned denim shirt on top for when it gets cool at night. And secure all your essentials in a cute crossbody bag. P.S. love those shades!
–
–
Uber Feminine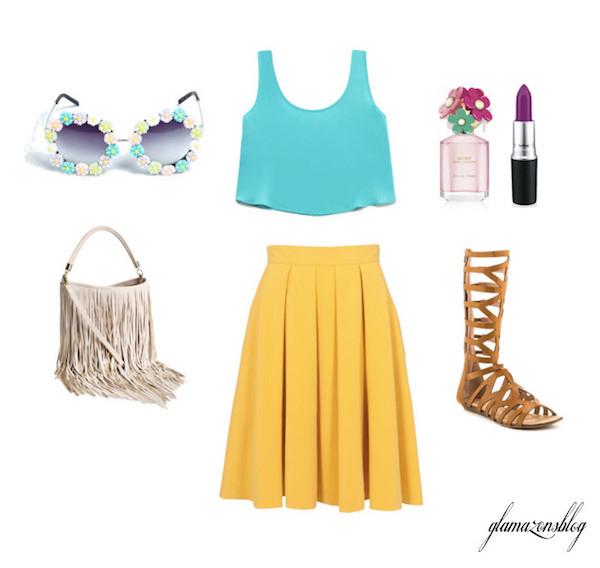 Are you more of a girly dresser like me? Despite what you may have heard, you can totally rock your midi skirts and bold lip! Colorblock with a midi skirt and a crop top. A crochet crossbody bag, flower sunglasses (only $26!) and tall gladiator sandals are your finishing touches.
–
–
A Little Flirty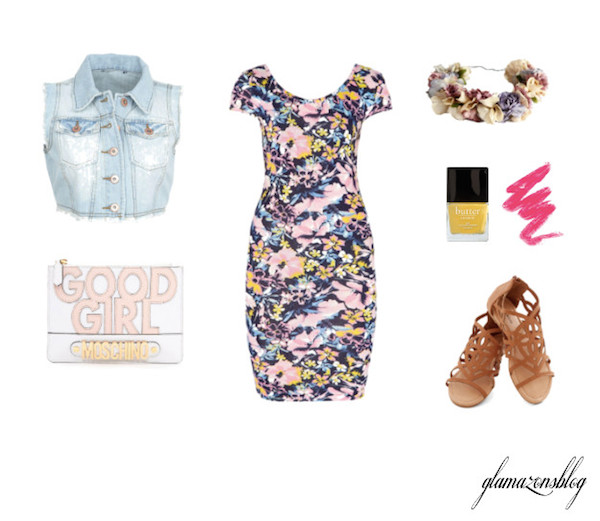 Heading to Coachella with your significant other? For your date at the festival, go for a sexy floral bodycon dress. Flats and a denim vest (layered on top) will keep you from looking overdressed. Add a flower crown and a Moschino "Good Girl" bag to make your look Coachella-friendly.
–
–
All Dressed Up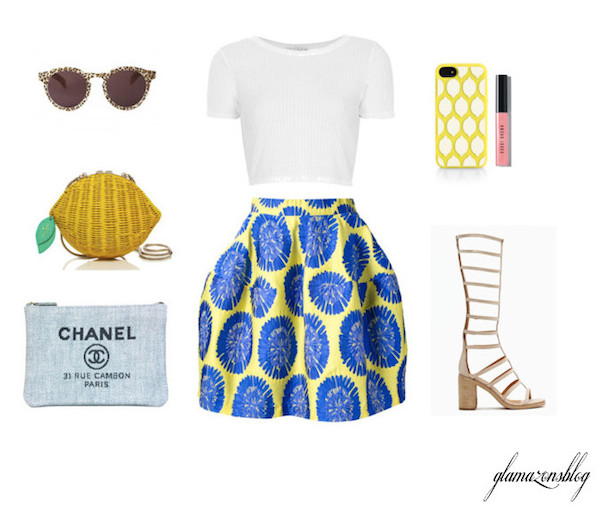 Your idea of a day at Coachella is making an appearance at one of the fashion parties and kiki-ing with beautiful people by a pool. Naturally, you want a dressier look to see and be seen. Go for a bold printed skirt, gladiator sandals (with a short heel), a denim clutch or a chic straw bag.
–
–
Casual and Luxe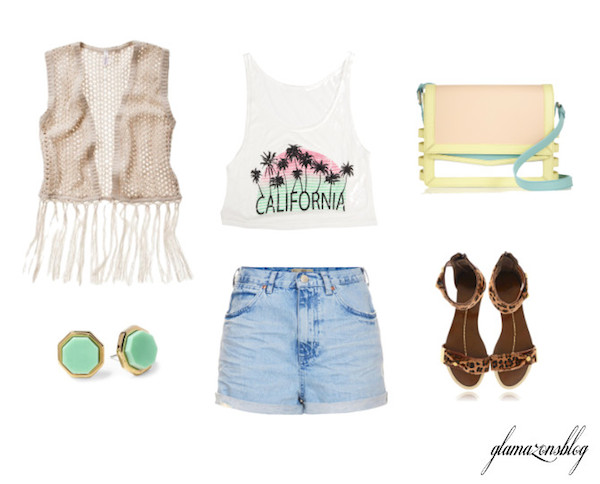 You're ready to hit all the concerts and parties (with beer in hand) and you want cute clothes that are comfortable enough to last all day long. Opt for a casual crop top, crossbody bag, high-waisted denim shorts and flats. A pair of bright studs and a fringe vest will add a stylish flair.
–
–
Super Sporty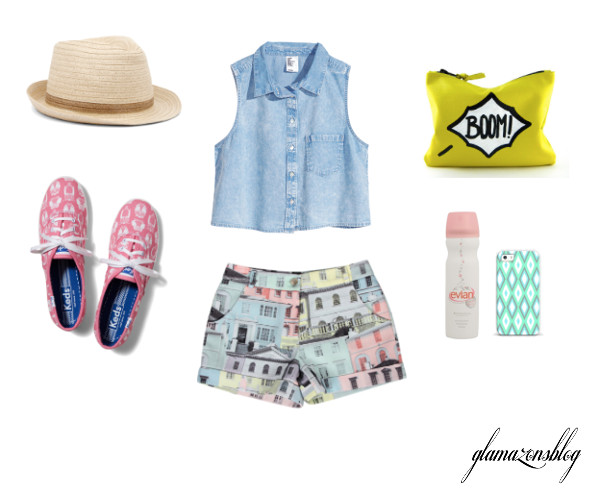 Sneakers and shorts more your speed? Rock a mixed prints combo with a fun bag (love this "Boom" moment) and a fedora to shield you from the sun. Plus Evian spray will keep you hydrated while you're out in the heat all day.
–
–
Simple and Chic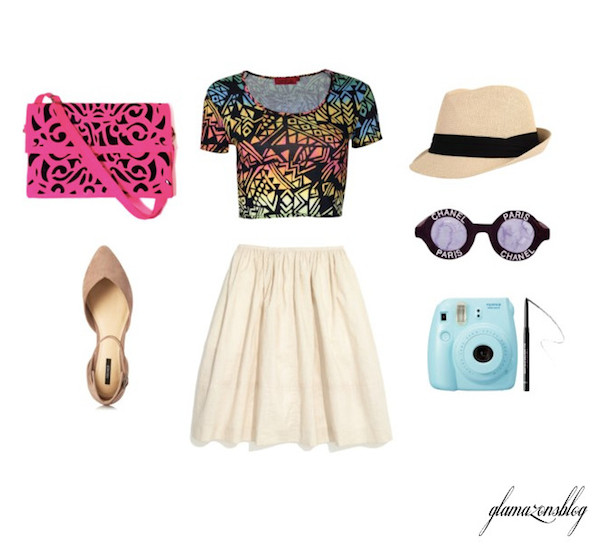 You don't like a lot of fanfare and just want to be comfortable and chic. I'd suggest a printed crop top, white skirt and sleek flats. A laser-cut satchel and designer sunglasses will rev up the glamour factor. Finally, throw on a fedora for a bit of edge and don't forget to bring a (color-coordinated) camera.
–
–
Get more Coachella inspiration from these Glamazons:
Cuteness!
Enjoy the festival if you're lucky enough to go. And please Tweet/Instagram pictures so the rest of us can live vicariously. :)
Kisses,
Glamazon Jessica
View Related Posts:
[fbcomments width="600" count="off" num="15"]