GLAM SCOOP: New Aldo Rise Collex, Lupita Nyong'o is People's Most Beautiful and 75% Off at Victoria's Secret
Wednesday, April 23, 2014
Hey Glamazons,
Hope your week is going fabulously well! While Glamazon Jessica recently caught the pre-screening of "The Other Woman,"  I have been spending my days shopping for a few must-have beauty products to get into the Spring spirit. At the moment, I am absolutely in love with all-natural products. Tea tree oil, organic lip gloss, and mineral blush galore! Ahh!
But I digress. Let's get into the latest fashion and beauty news, shall we?
Lupita Nyong'o Meets Alek Wek!
Remember when Lupita Nyong'o gave that incredible speech at Essence Black Women in Hollywood and shared that Alek Wek inspired her to see her dark skin as beautiful when she was younger? She said: "She was dark as night, she was on all of the runways and in every magazine and everyone was talking about how beautiful she was. I couldn't believe that people were embracing a woman who looked so much like me as beautiful." 
Alek even responded and was so flattered by Lupita's words! Well, People Magazine arranged a meeting between the two beauties and it's the best thing you'll see all day.
Check it out below:
–

–
I love that Alek told Lupita: "I love the genuineness you bring to your craft and just you as a young lady. Beauty should not just be accepted in one culture; it should be universal." Beauty comes in every color, and this proves it. They both are stunning. [People]
Solange Knowles Covers ASOS Magazine
Glamazons, this is a particularly drab Friday so imagine my happiness when I get wind that my two favorites have converged: I'm talking about Solange Knowles and ASOS, well, the magazine that is.
The two teamed up for a gorgeous shoot and a cover story where she reveals she's tired of her signature style.
On Beyonce's Work Ethic:
"I have never seen anything like it in my life, from anyone. It's absolutely insane. Now that she's become a mother, and the way that she's able to balance that, is so inspiring. If I am ever feeling I want to open up my mouth and complain about how hard I am working, I think 'Uhhh! Sit down!'".
On Switching Up Her Style:
"I might be having a little evolution in my style… it's been a lot more subtle. I had a bit of print fatigue, it's been a part of who I am for as long as I can remember. But you want to evolve and experiment – that's part of the fun and joy of being a woman."
True but I will miss her prints. The issue drops Monday! [Refinery29]
Ciara Poses for W Magazine
Pregnancy looks good on Ciara and she captured the moment through a shoot for W Magazine. In the stunning spread titled "Great Expectations," lensed by Carlos Serrao, she cradles her bump in a gown, a bodysuit paired with a leather jacket and even bares it in a crop top.
In the story, she opens up about her next album, parenting advice from Kim Kardashian and her relationship with Future.
On her body changing:
"It feels good to not have to wonder whether your abs are tight enough. I like not being so perfect."
On why she documents her pregnancy on Instagram:
"My mom and I don't have a lot of photos of my early years. So I decided we should document everything. This is one of those moments you can't repeat."
On her connection with Future:
"Music is a place where we have a very strong connection. We created 'Body Party', and that song created something else—and that's why we're here," she joked, touching her stomach.
On advice she received from Kim Kardashian:
"You don't know your child until they get here, you don't know their personality. There is a lot of learning to do. I loved that advice."
Ciara was styled by Ryan Hastings with hair by Cesar Ramirez for Mizani and makeup by Yolonda Frederick-Thompson for Make Up For Ever at Goldfinger Creative. Love this shoot! [Necole Bitchie]
Beyoncé Covers Time Magazine's Most Influential Issue
Congratulations are in order for Beyoncé! The superstar tops Time Magazine's Most Influential list, in which she's named a "titan" and praised by Sheryl Sandberg who says: "Beyoncé doesn't just sit at the table. She builds a better one."
She graces the cover in a bra and panty with a sheer jacket on top and pared-down makeup. Beyoncé joins President Barack Obama, Pharrell Williams, Serena Williams, Kerry Washington and Key and Peele.
Check out video of Beyonce talking about her biggest inspiration:
–

–
Love it. [Time]
Lupita Nyong'o is People Magazine's Most Beautiful Person!
This is certainly Lupita Nyongo's year! From taking home the statue at the Academy Awards to becoming the newest brand ambassador for Lancome, the actress has been on a magic red carpet ride, and isn't coming down anytime soon. Today, People Magazine named Lupita this year's most beautiful person! This comes as no surprise because not only is Lupita drop-dead gorgeous, but she's inspired women to embrace their unique beauty by sharing her story about growing to love the skin she's in.
Lupita wearing Monique Lhuillier
She expounded on that journey in People revealing that she used to see beauty as having "light skin and long, flowing, straight hair." But her mother "always said I was beautiful. And I believed her at some point," Lupita shared.
Lupita recognizes the significance of her landing the cover for girls who may also struggle with defining beauty on their own terms. She said: "I [am] happy for all the girls who would see me on [it] and feel a little more seen."
Not only is this well-deserved but it's opening the door for mainstream media to include all types of beauty, not just the standard. Check out behind-the-scenes video:
–

–
Love it! And Mindy Kaling, Gabrielle Union and Kerry Washington also made the list:
Stunning! [People]
Ebony Magazine Hires New EIC, Mitzi Miller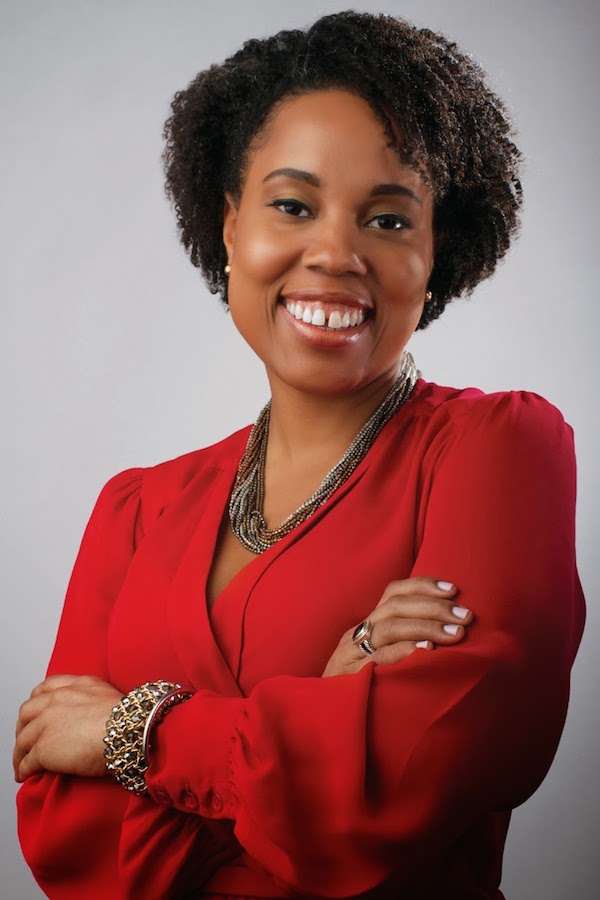 Changes are afoot at Ebony Magazine! The glossy announced the hiring of new EIC, Mitzi Miller, who formerly lead Jet Magazine.
Desiree Rogers, CEO of Johnson Publishing Company had this to say about Mitzi's new appointment: "Mitzi is a gifted editor with tremendous energy and passion, and her strong editorial background will catapult the EBONY brand to greater heights. We are thrilled to have Mitzi in our JPC family and are excited to see the new direction she will bring to the magazine."
Mitzi succeeds Amy Dubois-Barnett, who was EIC since 2010. "I am extremely humbled to be trusted with the responsibility of leading the number one African-American publication in the country," Mitzi said. "Amy Barnett is an exceptional editor, and I am honored to succeed her as editor-in-chief at EBONY. I am excited about all the possibilities as I assume my new role."
Friend to the Glamazons, Wendy Wilson, will now serve at the helm of Jet Magazine. No update on what's next for Amy Dubois-Barnett yet but she tweeted: "There is change afoot, fam… Change = good! #staytuned" and later, "Hi fam. Thank u SO much for the outpouring of love/respect! My four years at @EBONYMag were wonderful! I'll share more shortly. Xo." Check back for updates.
UPDATE: Amy Dubois-Barnett tweeted: "I'm a new Adjunct Professor of Management and Organizations at Kellogg School of Management, fulfilling a lifelong dream of teaching…" Congrats to Amy on the next chapter of her journey! [Ebony]
We're Loving Ostwald Helgason for Aldo Rise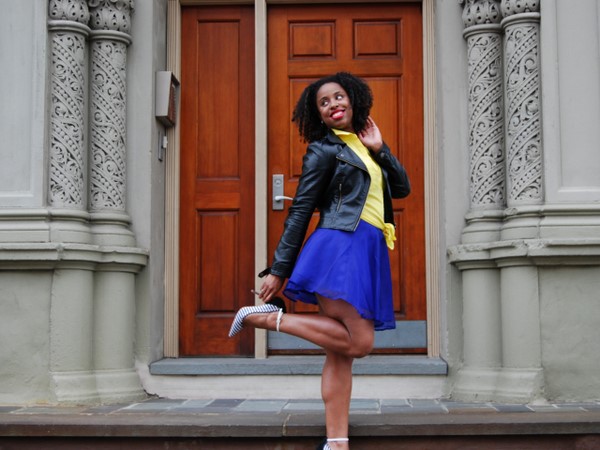 Glamazons, you know that we're huge fans of the Aldo Rise collections (there's Glamazon Jessica rocking the J.W. Anderson line) so we're super excited about the latest designer they've teamed up with London brand, Ostwald Helgason.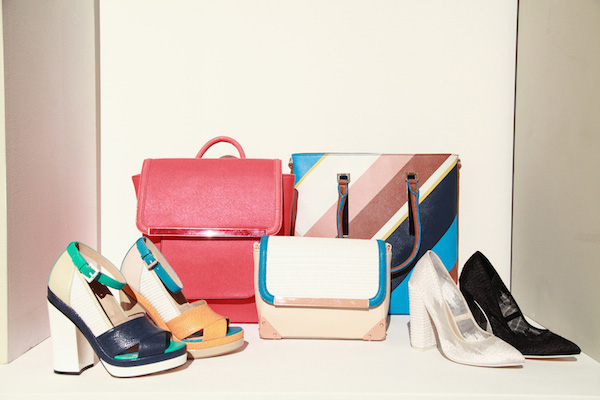 The result? Colorblocked satchels and totes, as well as pumps and sandals with chunky heels. The mix of colors is only rivaled by the mashup of materials like leather and raffia.  Shop the collection (which ranges from $65-$130) below:
–
–
How cute are these accessories! [Aldo]
Tina Fey is the New Face of Garnier
Tina Fey is certainly a 'Jane of all Trades.' Her latest move? She's teaming up with Garnier for a glamazing collaboration. Tina will star as the face of the Garnier Ultra-Lift Skin Collection campaign. The collection will feature a bevy of products, including an anti-aging cream.
Of the collaboration, David Greenberg, President of Maybelline New York, Garnier and Essie, had this to say: "Tina Fey has been an enormous success for us. Tina's personality, beauty and approachability resonate with our consumer and we are thrilled to keep her in the Garnier family."
The first ad will make way later this month. I doubt they will be anything less than stunning! [E!]
Get Up To 75% Off at Victoria's Secret
Glamazons, have you heard? Victoria's Secret is shutting down its apparel line. Sad I know, but what better time to stock up on some of their offerings at deeply-discounted prices? They're currently running a 75% off sale with coupon code: SPRING14. Check out our faves below and shop everything here.
–
–
Happy Shopping! [Victoria's Secret]
Keeping It Fashionable,
Glamazon Briea
View Related Posts:
[fbcomments width="600" count="off" num="15"]