Glamazon Guide: How To Style a Tutu
Thursday, April 3, 2014
Glamazons,
If my tutu post earlier this year proved anything, it's that not everybody thinks they can pull off a tulle skirt. I tend to disagree, and so do a ton of bloggers. In fact, tutus are pretty popular among the street style set and it's easy to see why. They're whimsical, feminine and reminiscent of our beloved Carrie Bradshaw.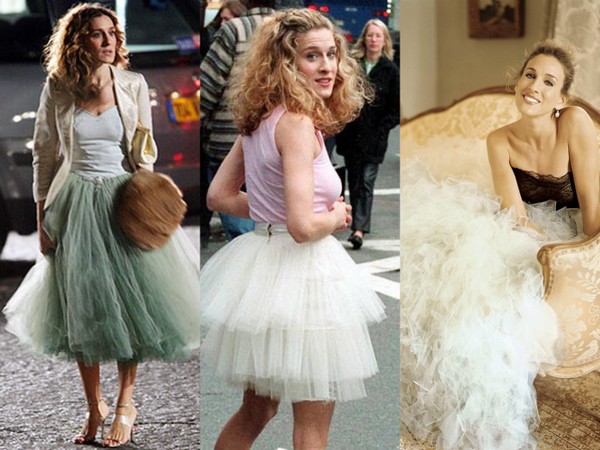 But how do you translate the trend into one you can actually wear? With some style cues from bloggers like Gabi Fresh, Channing in the City and Consider Me Lovely, and advice from my blogger bestie LoveBrownSugar, I came up with a few tips.
1. Pair your tutu with basics.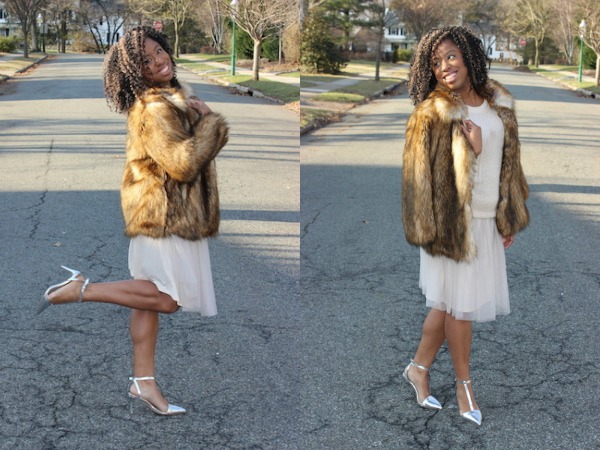 A tulle skirt is a bold statement so you don't want it to compete with the rest of your outfit. By pairing it with neutrals, you keep the attention on the skirt.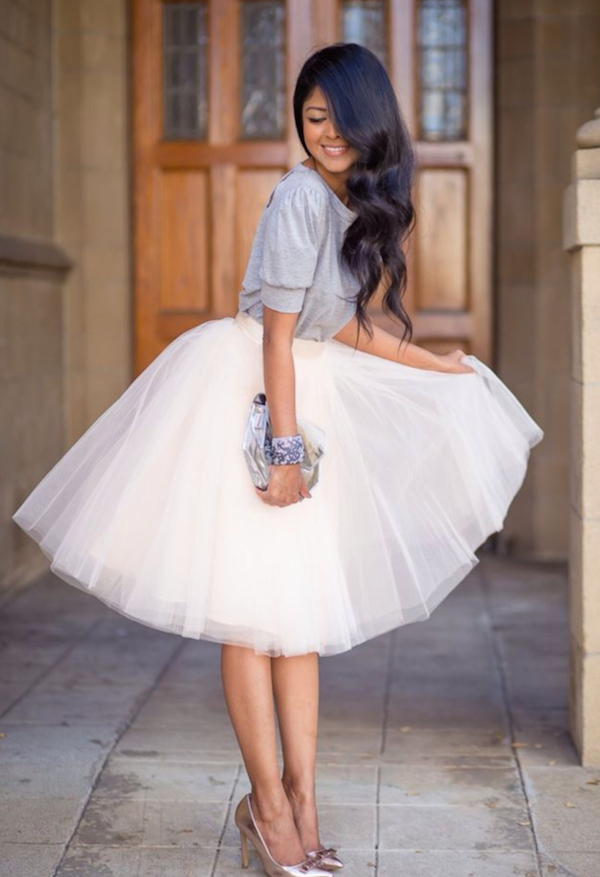 A gray shirt is the perfect compliment to a pretty pink tutu, spotted on Walkin Wonderland.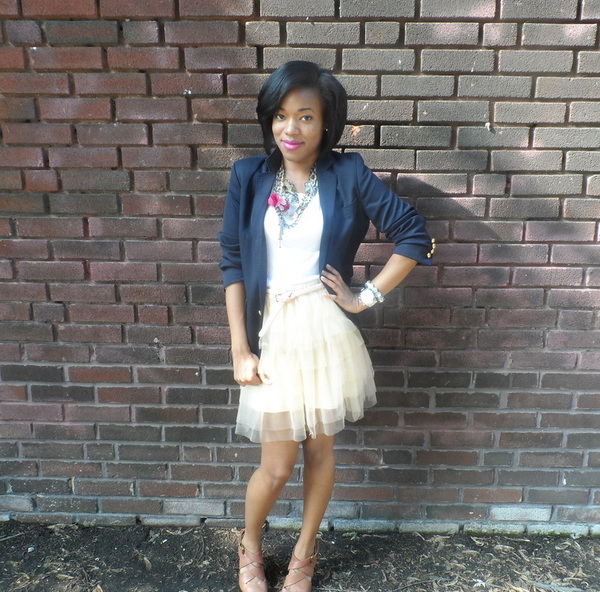 Channing in The City nails this look with a navy blazer and white top.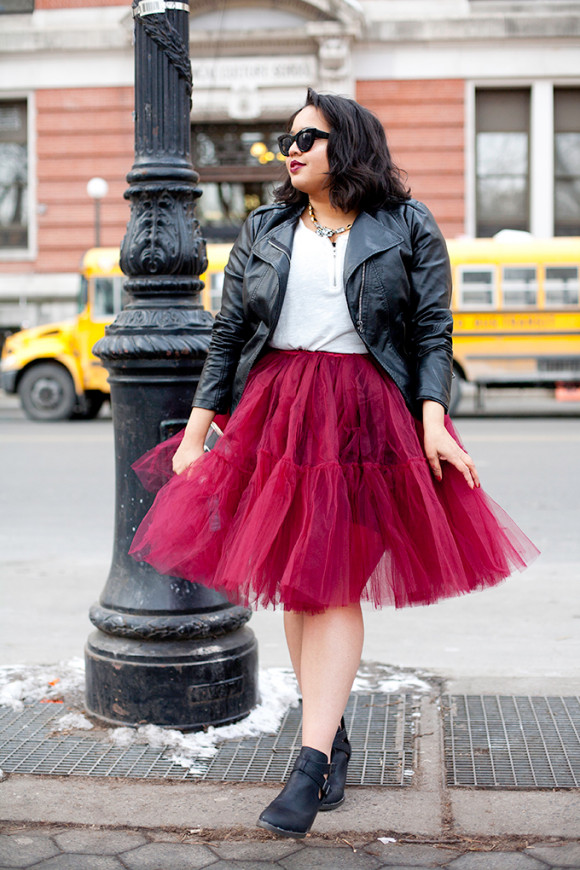 I especially love that Gabi Fresh paired her tutu with a leather jacket, a white tank and boots thus dressing it down and letting the tutu take the spotlight.
2. Choose a monochromatic tutu.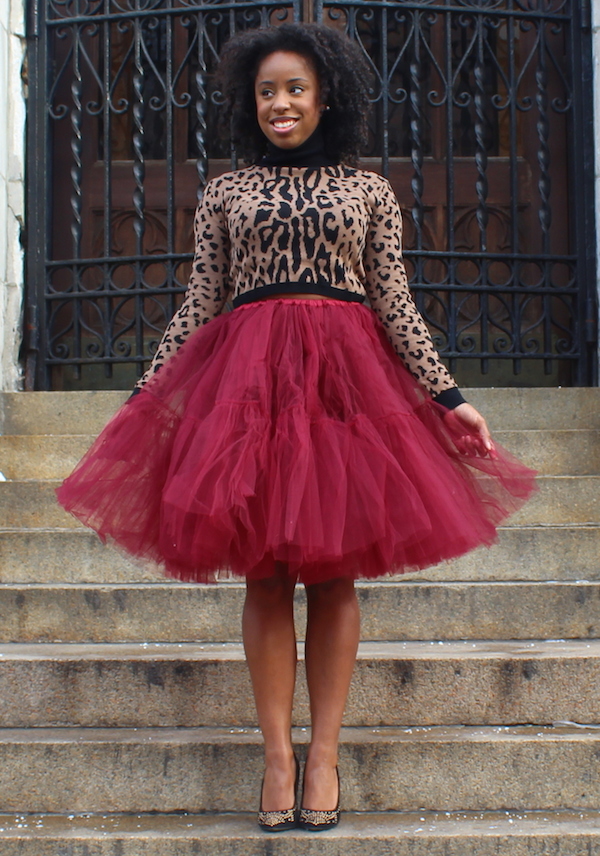 Since tutus are already so bold, get a monochromatic skirt. If the skirt is all one color, it'll keep the look from being too busy.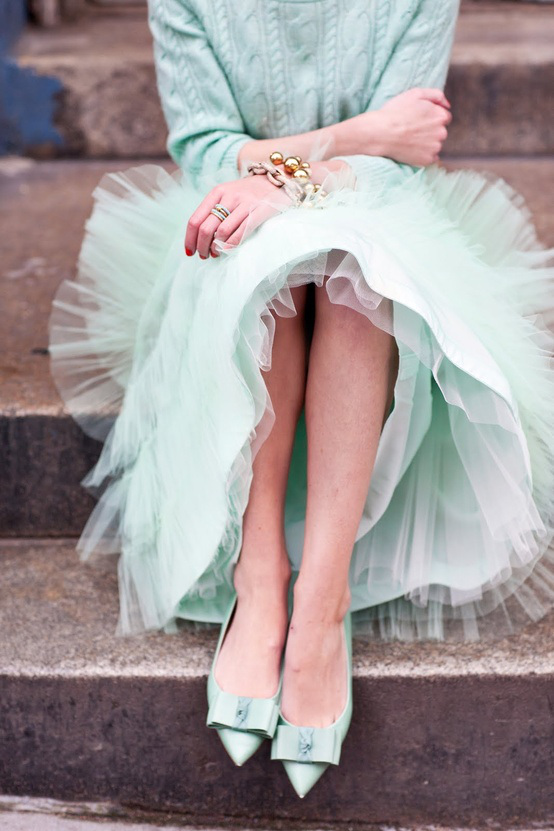 Here, the entire look is in a pretty shade of pastel which shifts the focus to the difference in texture (tulle vs. knits) as opposed to the difference in color.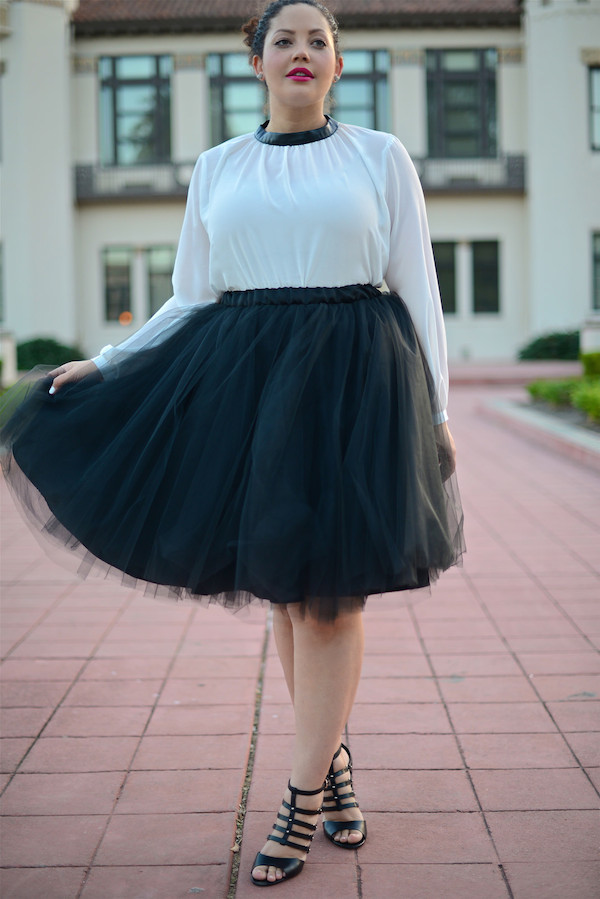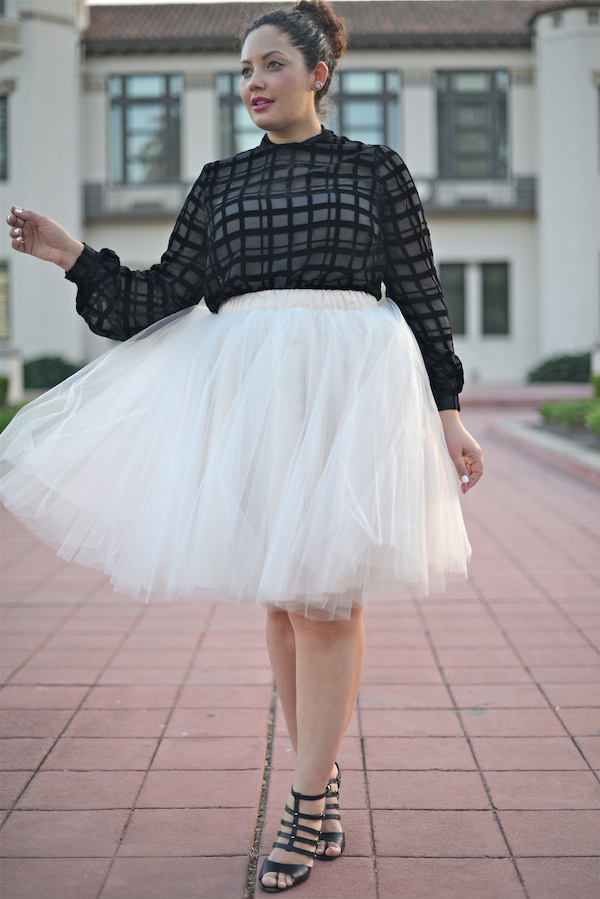 Girl With Curves is stunning in these two tulle ensembles, which feature contrasting colors in the chicest way possible.
3. Keep the accessories simple.
The accessories worn with a tulle skirt should be complimentary but not distracting. You can certainly go for a bolder shoe if the tutu is a subtle color (for example, a mint tulle skirt with red pumps) but if you're unsure, neutral pumps will never steer you wrong.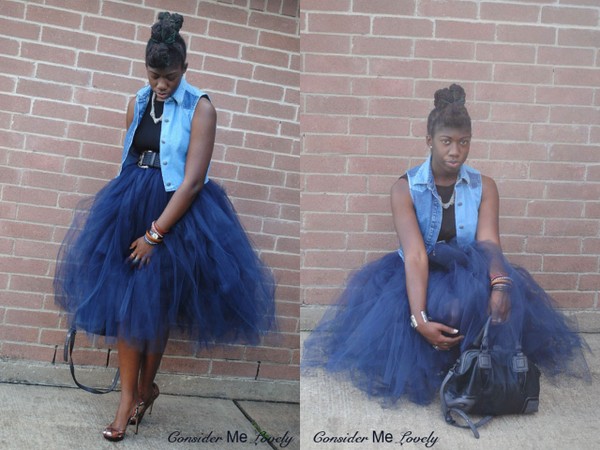 I love how Consider Me Lovely anchors her tutu skirt with a black bag and brown peep toe sandals.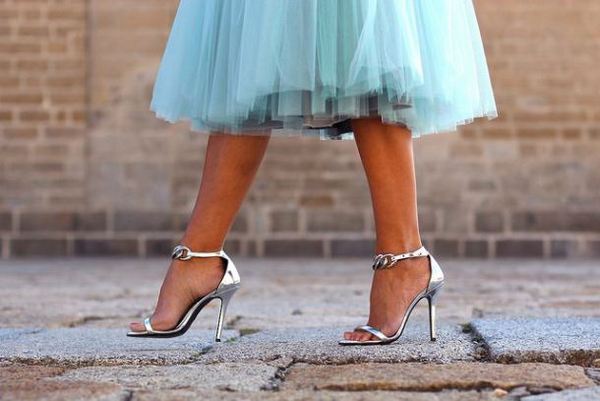 Silver accessories are the perfect accent for tulle skirts since they're neutral but still provide a bit of whimsy, as seen on Trendy Taste.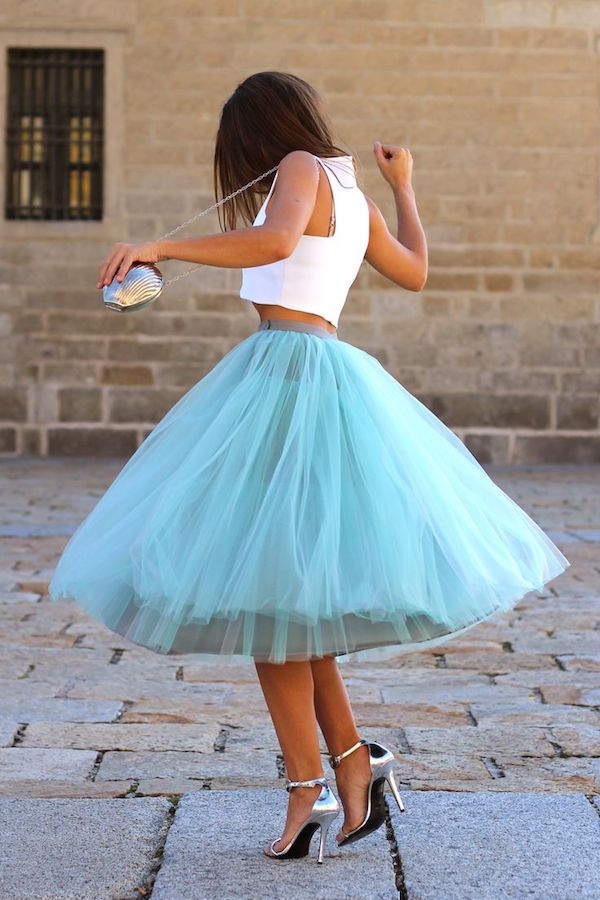 Shop some of my fave tutus here:
–
–
Would you wear a tutu, Glamazons? If so, how would you style it?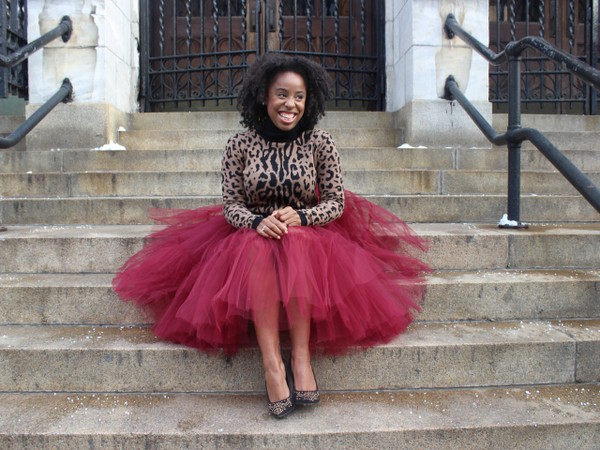 Kisses,
Glamazon Jessica
View Related Posts:
[fbcomments width="600" count="off" num="15"]