#CaribbeanCrawl: About The Vacation Hair That Survived Carnival
Tuesday, March 11, 2014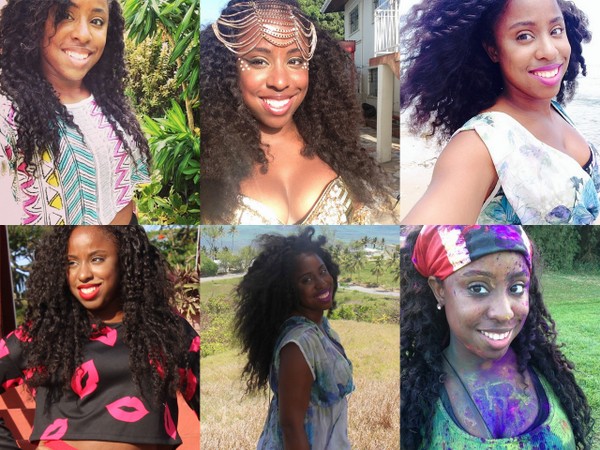 Glamazons,
So many of you had nice things to say about my hair during #CaribbeanCrawl (love. y'all!) so I wanted to dedicate a post just to my hair extensions. I tried out a new organic hair line for the trip, Echelon Hair, and was obviously super happy with the results.
I got Echelon Hair Coil Curly texture so it would blend more seamlessly with my natural textured hair. And I loved it when I saw it on Jessica White:
Upon receiving my Echelon Hair, I immediately noticed that the hair felt silky and the bundles (which I picked up in 14″, 18″ and 22″) were thick enough to cover my whole head.
But that's just scratching the surface on what I loved about the hair. For one, it was extremely versatile. When I started the trip, the curls were more defined and less voluminous: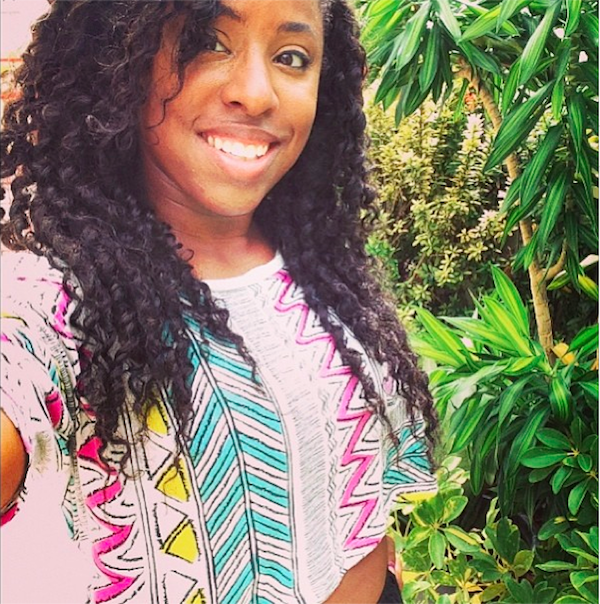 More defined curls in Trinidad
But Danielle of Style and Beauty Doctor had the genius idea of brushing the hair out which gave me a full, wavy look I just loved: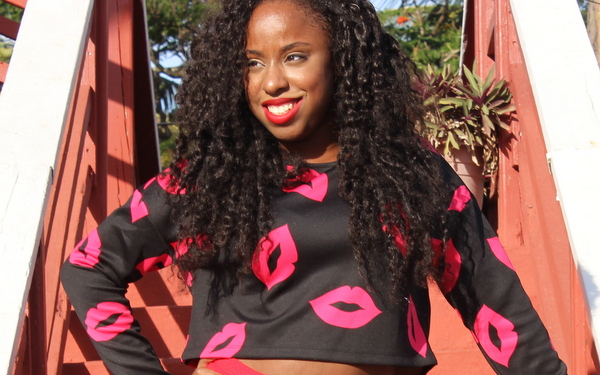 Brushed out and defined (after a braid out) in Tobago
Once the curls were brushed out, I had the option of wearing them as is or doing a quick braid out (literally, four braids across my whole head) for more definition: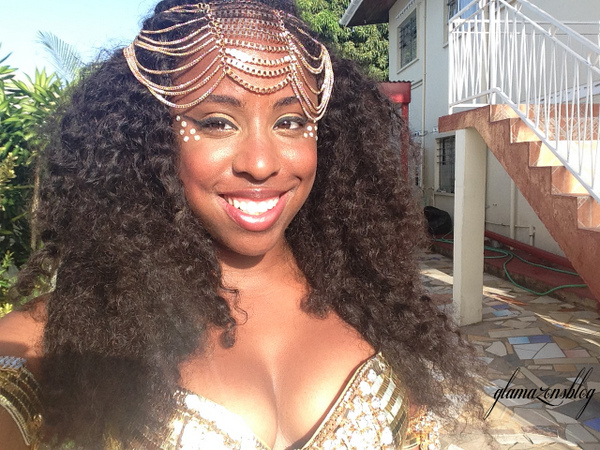 Brushed out and defined (after a braid out) for Carnival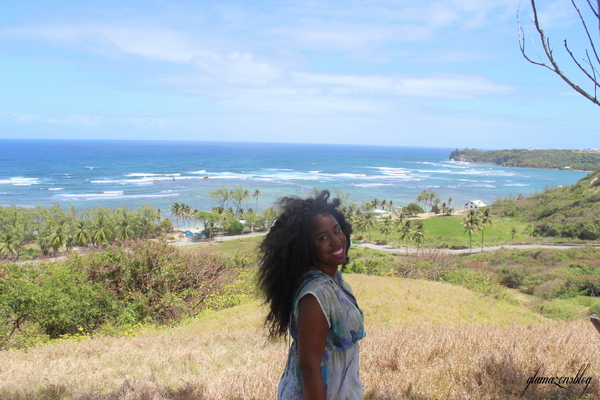 Brushed out with less curl definition in Barbados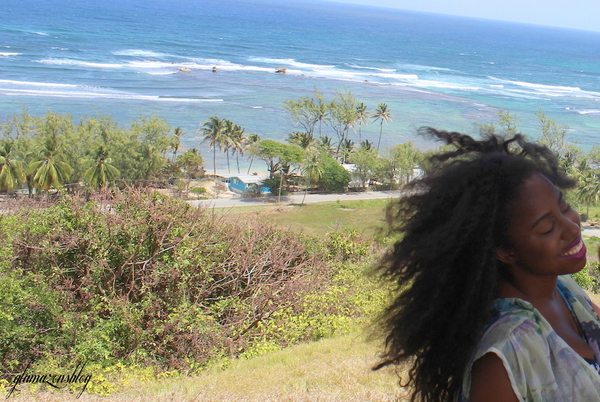 So pretty!
Secondly, my Echelon Hair was resilient. Over the course of the trip, I got paint poured on the hair at a Carnival fete: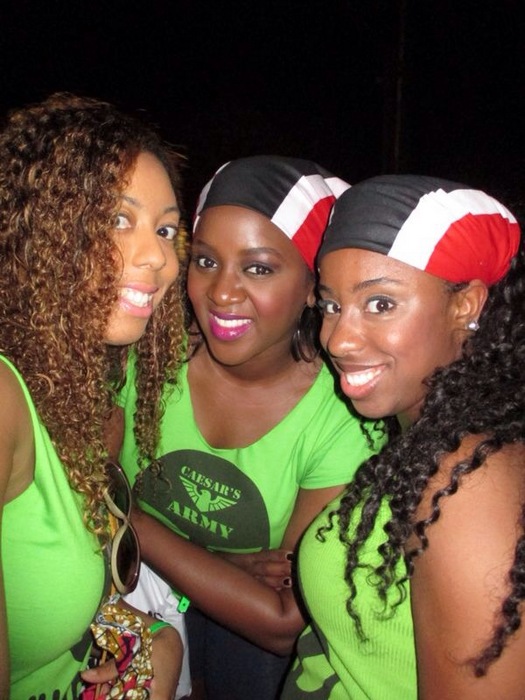 Before the paint at our first Carnival weekend fete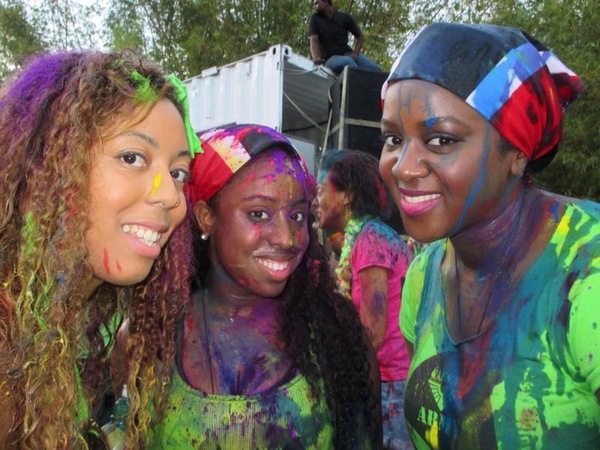 After the paint
And I swam in the ocean and in the pool: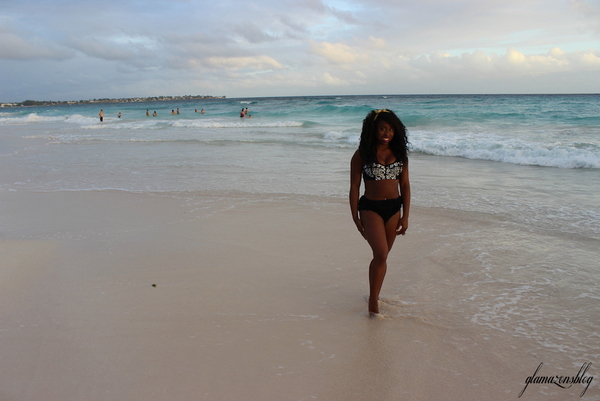 I even snorkeled: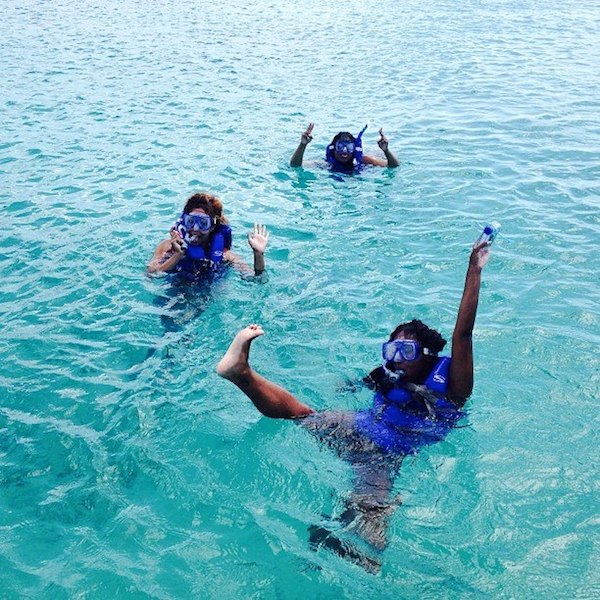 To go under water, I simply braided the hair in two braids (which I pulled into a bun). After swimming, I washed, conditioned (with Sienna Naturals leave-in conditioner) and detangled the hair. Amazingly, the hair held up until the end of the trip even with all my activities.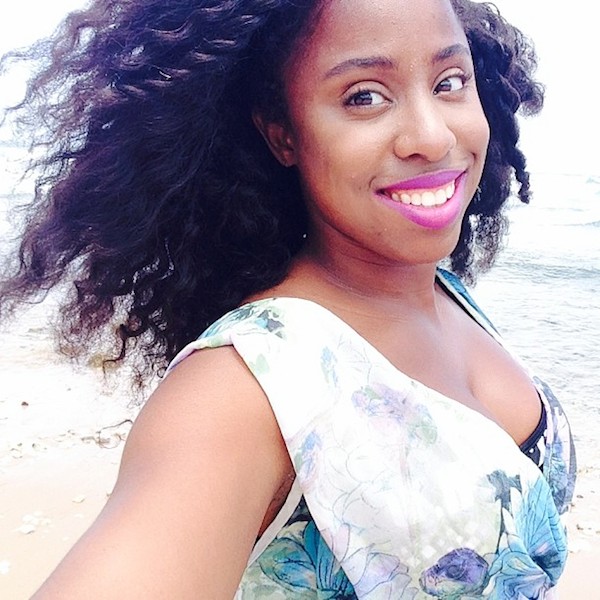 I would definitely recommend Echelon Hair in general but especially during vacation since it is fuss-free and easy to manage. I may get Kinky Straight next – it's gorgeous!
Have you guys tried Echelon Hair? What was your experience like? Share in the comments.
Echelon Hair Website | Facebook | Twitter | Instagram
*You can get a 5% discount exclusively for Glamazons Blog readers when you purchase the hair if you use code glamazon at checkout. Also, in billing details, when asked how you heard about Echelon Hair, you can choose Ms Andrews / Glamazons Blog.
**Big thanks to Nikki B. for styling it so well and at the last minute!
Kisses,
Glamazon Jessica
Disclosure: This post is sponsored by Echelon Hair. The opinions expressed herein are those of Glamazons Blog and are not indicative of the opinions or positions of Echelon Hair.
View Related Posts:
[fbcomments width="600" count="off" num="15"]