Paying It Forward: How Ameena Matthews is Changing Chicago's Culture of Gun Violence
Tuesday, February 4, 2014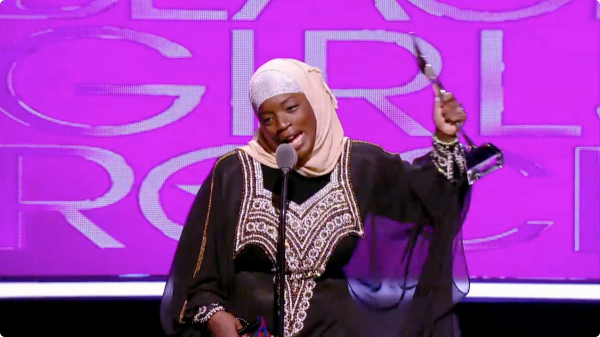 Glamazons,
I think giving back is the most fashionable thing a Glamazon can do, and that's why I'm constantly inspired by women who go out of their way to make a difference in their communities. On the "Black Girls Rock!" red carpet last year,  I was first introduced to Ameena Matthews. The former gang member turned community activist has dedicated her life to bringing change to the gun-stricken streets in Chicago's South Side.
It takes a particularly courageous and passionate woman to assume the role as a violence interrupter, stopping the cycle of violence by intervening through her organization, Cure Violence. Instead of just dismissing the violent youth in Chicago, Ameena connects with the subjects of her program and relates to their struggle of poverty and an education system that has failed them. She doesn't turn her back on them; she relates to them and encourages them to rise above the violence that plagues their communities.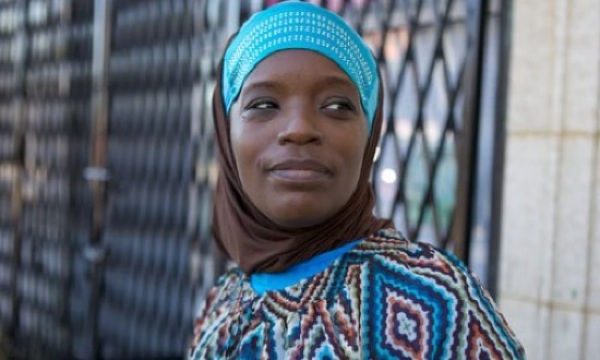 I was especially moved by Ameena's bravery and boldness. She goes into the "war zones" in her community and discourages violence using a three-step system. First, she interrupts the transmitters, then she identifies and changes their thinking and then, changes group norms. She recognizes the psychological root of violence and addresses it head on, often putting herself at risk in the process. That's courage!
Instead of complaining about the problems in her community, Ameena did something about it. And that really inspired me living in Harlem, and seeing a lot of the crime and violence that threatens our youth everyday. I realize that it's great to have support from the government but often, change doesn't come from the top down. It starts with everyday people like Ameena.
During the month of February, Coca Cola is honoring everyday people like Ameena for their commitment to better their communities and bring about change. They're asking that everyone nominate a youth who "Pays It Forward" for the next generation.
If you'd like to nominate someone who pays it forward, do so at Coke.com/payitforward. And stay tuned for the Coke Twitter chat, hosted by Steve Harvey, on February 6th.
Learn more about the program here:
–

–
How are you paying it forward in your communities, Glamazons?
Kisses,
Glamazon Jessica
Because a great mentor can make all the difference, Coca-Cola has teamed up with Steve Harvey to give two young people the apprenticeship experience of a lifetime. Visit Coke.com/PayItForward to nominate an aspiring youth and help pay it forward to the next generation. In addition, each winning youth gets a $5,000 scholarship to assist with his or her pursuit of higher education.

Disclosure: Compensation was provided by the Coca-Cola Company via Glam Media. The opinions expressed herein are those of the author and are not indicative of the opinions or positions of the Coca-Cola Company.
[fbcomments width="600" count="off" num="15"]