What I Wore: Lady in Red
Thursday, February 13, 2014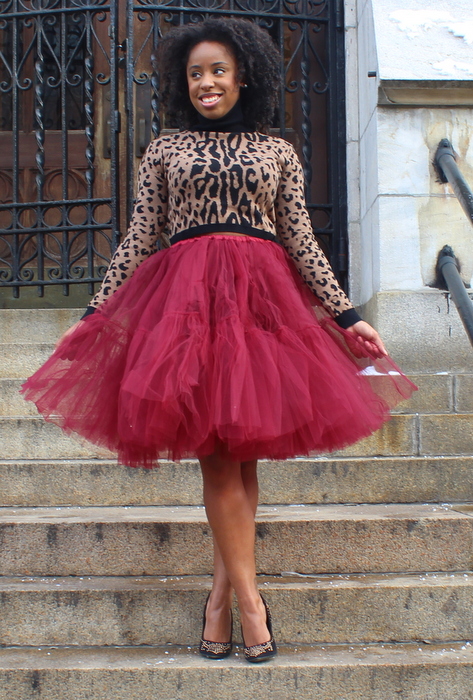 Glamazons,
You know what I love, more than anything, about New York City? The freedom. You can practically smell it in the air when you're walking through neighborhoods like The Village or Chelsea. You see it in the girl with rainbow-colored spiky hair strolling through Tribeca or the guy in lace-up boots and a man purse stomping through Meat-Packing. And it's contagious.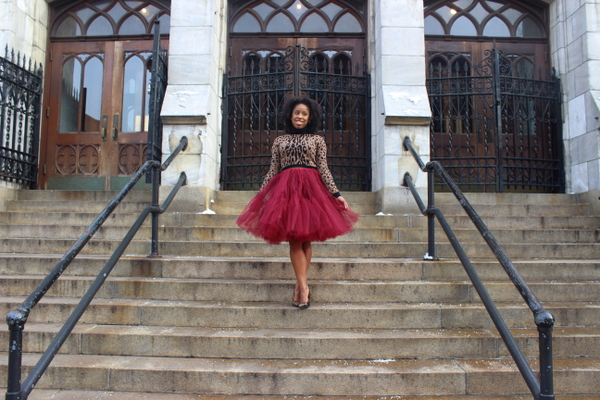 Before I moved here, I would never imagine wearing a tutu skirt…outside. Now, that seems silly because a big full skirt is so natural to me: it's the style that I love. When I was younger, it was all about blending in and wearing what everyone else deemed was acceptable: tees with a logo, fitted jeans, Timberland boots (which I always found painful…and I wear heels all the time) and the list goes on. And nothing's wrong with any of those styles (and I love looking back at the outfits I wore and thought I was so cute in). But I had to leave and grow up a bit to find a style that really felt like me.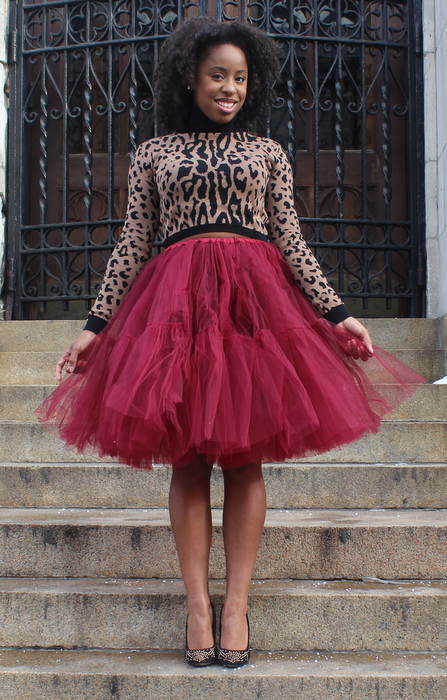 And what's 'me'? Well, I learned that my love of being a girl materialized in clothes that are super feminine (see: tutu skirts) but I also have a lot of attitude and bite in my personality (stay around long enough…you'll see it) which lends itself to edgy. Very Sandra Dee at the end of "Grease" if she was wearing a midi skirt instead of leather pants.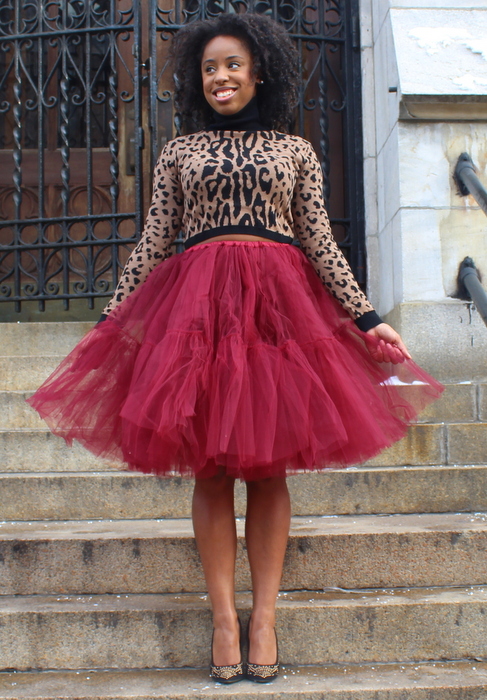 Anyway, I was wearing this the other day at Lincoln Center when I met up with a cutie that works near by. The first thing he said when he saw me? "Wow, is that a tutu? You're doing the most." Really? Because I feel like I'm just wearing what I love. Bye ashy.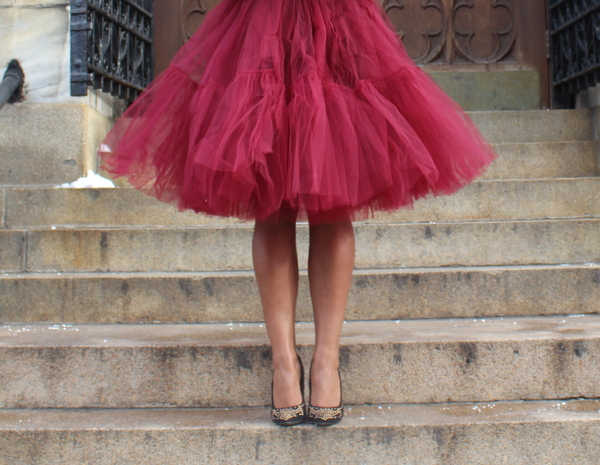 No really, I'm always randomly wearing tutu skirts (except when I'm in sweats) and it's just moi. I wrote for Essence once about changing how you dress for others, and I just don't feel the need to do that at this point in my life. Besides if he doesn't like tutus, we'd never work anyway. It's better to know that now because they're not going anywhere.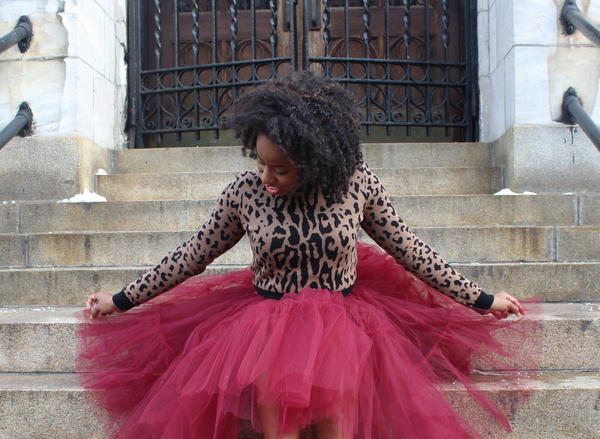 If I had things my way, I'd always wear full midi skirts, and leopard, and comfy heels everyday (except for the days that I want to wear sweats, of course). It may be over-the-top to some people but it feels like freedom to me.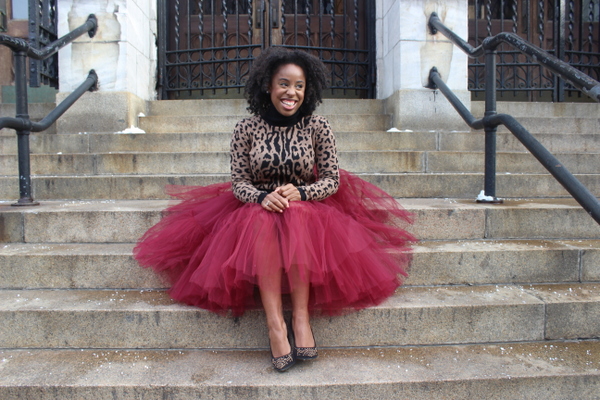 What do you think, guys? Do you have clothes that turn guys off a la Man Repeller? Do you wear them anyway?
Top: ASOS | Skirt: ASOS (sold out but here it is in navy, also love this one) | Shoes: JustFab
Kisses,
Glamazon Jessica
View Related Posts:
[fbcomments width="600" count="off" num="15"]