Try This: Cool, Non-Sappy Valentine's Day Nail Art from JINsoon
Thursday, January 30, 2014
Glamazons,
Have you heard people say nail art is dead? Bleh. I believe in nail art the same way I believe in fairy tales and rom coms with Matthew McConaughey. I'm never giving up on it, and Valentine's Day is just another opportunity to choose my nail art around a theme.
Now, you may not support the Hallmark holiday (and stay tuned for stuff to do no matter your relationship status) but I like to think pretty red and pink nails — with a 70s kind of ombre vibe — are above the whole cheesy, nauseating V-Day crap (i.e. teddy bears, chocolates, balloons, etc. Give me nails and shoes for V-Day and call it a night!).
Why? Because these nails would actually be cute any other day. And they're a fun way to treat yourself whether you have a Valentine or not (and they may last longer than those 'arranged' Valentine's Day dates…yes, I typed arranged. More on this later).
Jin Soon Choi, Founder of the JINsoon Nail Lacquer line and Jin Soon Hand & Foot Spas, came up with the adorable ombre nail art and she was nice enough to give us steps to recreate it at home. Get into it!
1. File and shape your nails in a natural square or roundish shape.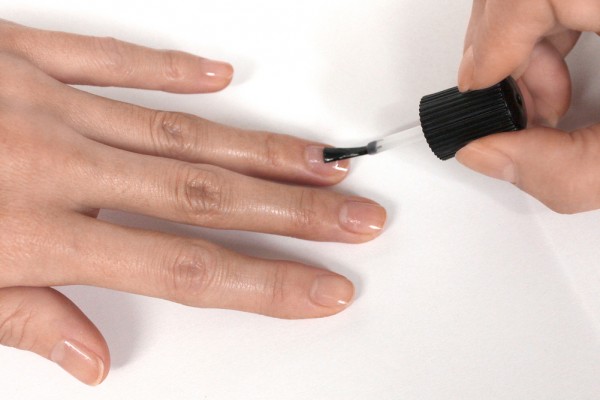 2. Apply a base coat like JINsoon Power Coat.
3. Apply a pink shade on the entire nail bed (here, Jin Soon gives you a sneak peek of Dolly Pink from her SS14 collection).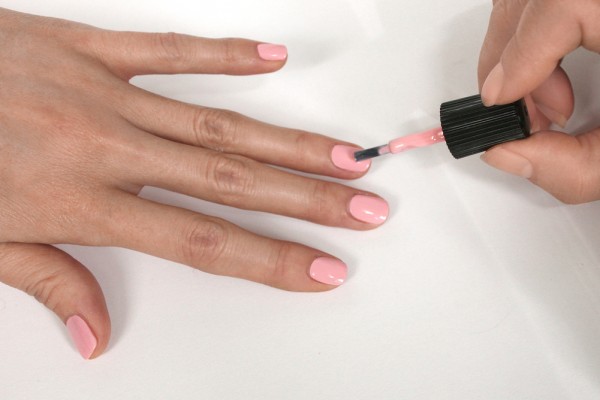 4. Apply JINsoon Coral Peony on one side of the nail, covering about 3/4's of the nail bed and ending in a subtle curve to create half of the heart shape. Then repeat on the other side, taking special care to intersect the two sides at the center of the nail.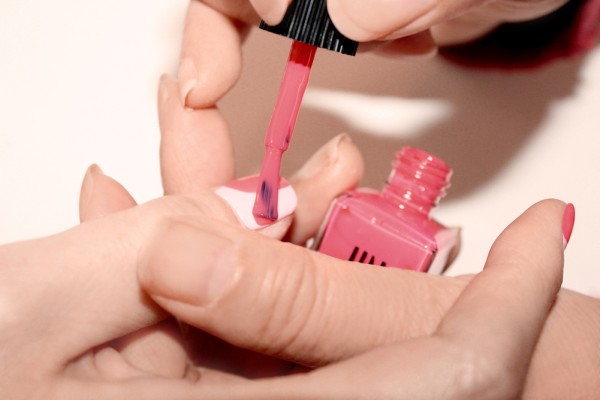 5. Apply JINsoon Coquette on one side of the nail covering about half of the nail bed and ending in the same subtle curve as you did when applying the Coral Peony. Repeat on the other side, again taking special care to intersect the two sides at the center of the nail.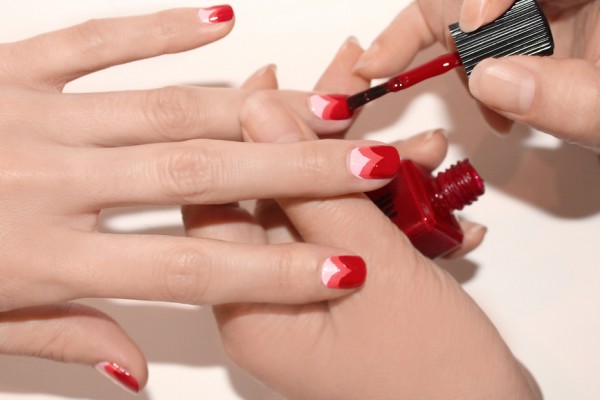 6. Finish with a high-shine top coat like JINsoon Top Gloss.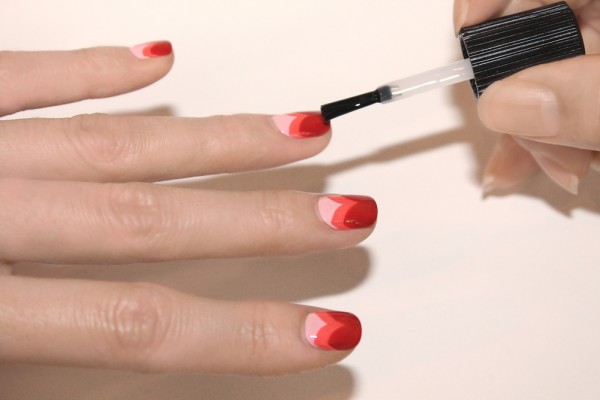 THAT easy! What do you think of the nail art, Glamazons?
And back to the whole rented Valentine thing, apparently, someone is charging single women to rent a Valentine. I'm not kidding. Is it ever that serious?
The pricing is as follows: $20 for friend zone, $40 for dating, $50 for romantic dinner and Instagram photo and $300 for Flipagram and two weeks of #WCW. *blank stare*
I'm all for a side hustle but I'd much rather just flaunt my fly nail art on Instagram. That's just me though.
Kisses,
Glamazon Jessica
View Related Posts:
[fbcomments width="600" count="off" num="15"]