#Fab4Holiday Day 9: Win the ENTIRE @NothingButHair Natural Hair Collection! #NothingButHair
Monday, December 9, 2013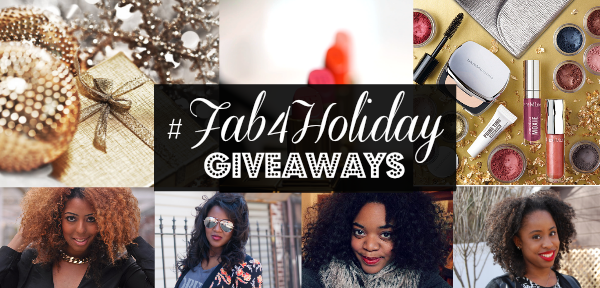 Glamazons!
Nothing brings me more joy than discovering a new line of products that actually works on my hair. I recently fell in love with Sofn'free's natural haircare product line, Nothing But.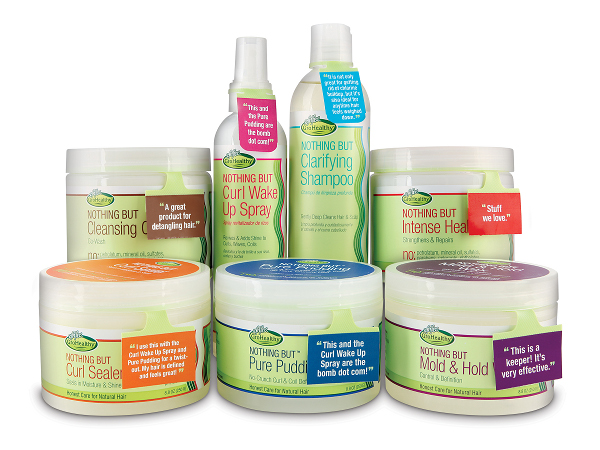 The line prides itself on ingredients, offering nothing but the essential oils and vitamins your hair needs. That means no petrolatum, mineral oil, sulfates, parabens, colorants or phthalates. They're honest with the consumer about what's in their products and I'm sorry, that's an absolute must for me. I work so hard on making sure my hair is healthy and flourishing so I need to know what I'm putting in it!
Just looking over their ingredient list I saw so many jewels from shea butter to jojoba oil to Vitamin E — all great for your hair!
Here's the rundown on what's available in their Nothing But Natural Hair line:
The clarifying shampoo gently removes deep-down dirt and buildup. I love that it's sulfate-free and safe for color-treated hair (like mine). Follow it with the cleansing conditioner to restore your hair's moisture.
The cleansing conditioner can be used alone or after the shampoo, like I said above. It cleans without suds and won't strip your hair of the nutrients it needs. It's also gentle enough for everyday use, which is totes amaze. I love it for detangling!
This healing mask is amazing when your hair is in need of some TLC (i.e. it's thinning, breaking and shedding more than usual). It penetrates the hair shaft to repair and strengthen damaged hair. It's especially great for naturals that are transitioning whose hair is weak around the demarcation line (where your relaxed and natural textures meet).
4. Pure Pudding
This pudding helps define your curls while softening your strands (so no hard, crunchy curls!). I love it for twist outs and bantu knot outs but it's also great for a wash and go.
For stronger hold and definition, the Mold & Hold is great for maintaining twists and even locks. It includes natural moisturizers like tea tree leaf oil and doesn't leave your hair flaky, which I detest.
Second and third-day curls, this is your savior. The wake up spray revives curls while adding moisture and shine. I spray, scrunch and go. Swear by this!
7. Curl Sealer
One of my faves in the line, the curl sealer locks in moisture, smooths frizz and helps your curls stay defined longer.
The collection is valued at $60 retail, but we're giving it away to FOUR winners for Free.99.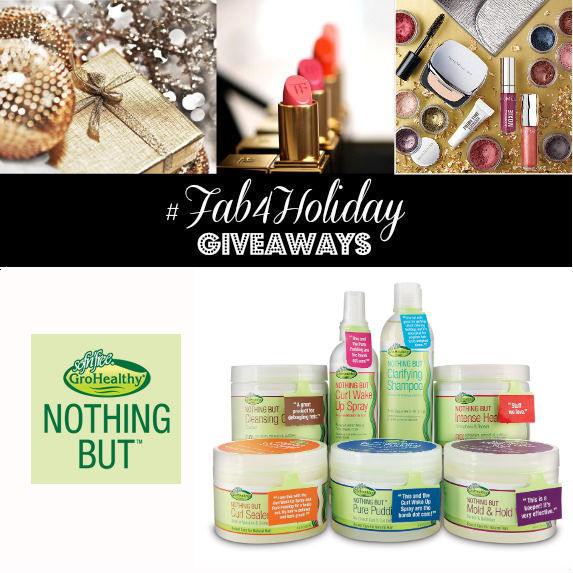 Fill out the widget below to win the entire 7-piece line:
The contest ends on December 23rd at 12AM EST. Good luck, Glamazons!
In the meantime, shop my faves from the line below:
–
–
And keep up with Nothing But on Twitter, Facebook and Instagram.
Kisses,
Glamazon Jessica
Disclosure: This post is sponsored by Nothing But. The opinions expressed herein are those of Glamazons Blog and are not indicative of the opinions or positions of Nothing But.
View Related Posts:
[fbcomments width="600" count="off" num="15"]