GLAM SCOOP: Gabrielle Union Covers Essence, Rihanna for MAC Viva Glam and Kerry Washington Wears Tracy Reese for SNL
Monday, November 4, 2013
Happy Monday, Glamazons!
I had such a great weekend dressing up in two different costumes (pictures to come!) and even attending my first hockey game (which was actually pretty amazing). While I was watching the Philadephia Flyers slaughter the New Jersey Devils, the fashion and beauty world was turning. Here's the latest!
Rihanna's The New Face of MAC Viva Glam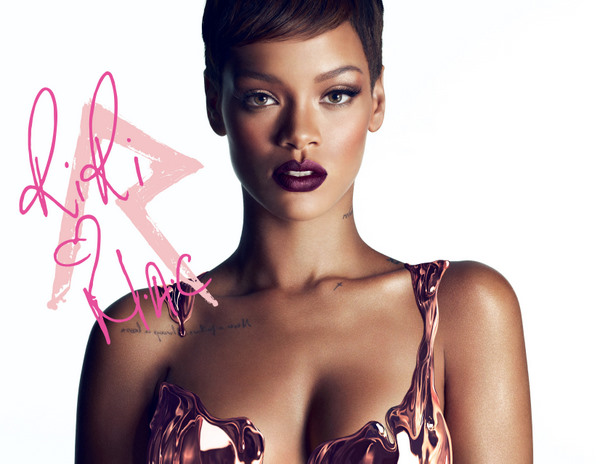 Rihanna for MAC Cosmetics is the gift that keeps on giving. After three stellar collections, the superstar and powerhouse beauty brand are teaming up yet again for MAC Viva Glam in January 2014.
You Might Also Like: First Look! Rihanna x MAC Cosmetics Holiday
All the proceeds from MAC Viva Glam lipstick go to the MAC AIDS fund which helps people living with the AIDS virus. Former spokesbeauties include Lady Gaga, Eve, Fergie and Nicki Minaj. We're guessing "RiRi Woo" may make a comeback. [Style and Beauty Doctor]
Gabrielle Union Covers Essence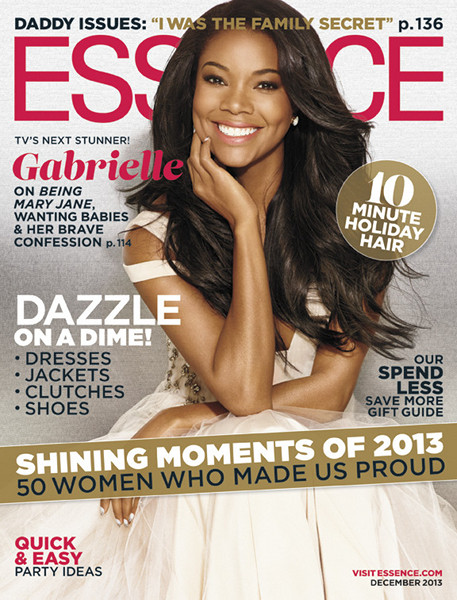 Since Gabrielle Union appeared on a panel at Essence Upfronts and is preparing for the 2014 debut of Being Mary Jane, it only makes sense that she cover the December 2013 issue of Essence Magazine. Styled by June Ambrose, Gabby wears a cream tulle gown on the cover. Inside, she opens up about auditioning for "Scandal," being a reformed "Mean Girl" and "Being Mary Jane."
On her "Scandal" audition:
"Going in for Scandal, Shonda [Rhimes] empowered every Black woman who came through her door. Even if I don't get the next job, or the next five jobs, I don't want to be treated less than how Shonda treated me. […] I was one of the last five or ten to audition…when Kerry got it, I congratulated her. Now after each episode, I'm leading the charge, like Gladiators, stand up! I'm obsessed with the show…"
On why she was a "mean girl":
"There's this intense desire for us all to be chosen by a man, or a job, or chosen for fame, whatever. But when you're in the public eye and you're not chosen, the rejection feels public. So to cover the wound, you attack the person who is chosen."
You Might Also Like: Gabrielle Union Speaks on Being a Mean Girl at Essence Women in Hollywood [Video]
On "Being Mary Jane":
"It would be easy to label Mary Jane a freak…but enjoying sex doesn't make you a ho. I hope [Being Mary Jane] widens the conversation. I hope people will be more forgiving of those who explore their sexuality unapologetically."
She also revealed that after she wasn't chosen for the lead role in "Jumping The Broom," director Salim Akil recommended her to Mara Brock Akil to star in "Being Mary Jane." That's a testament to the fact that rejection can open the door to an even greater opportunity for you. Love! The issue hits newsstands November 8th. [Huffington Post]
Shop/Donate to The Lip Bar at Indiegogo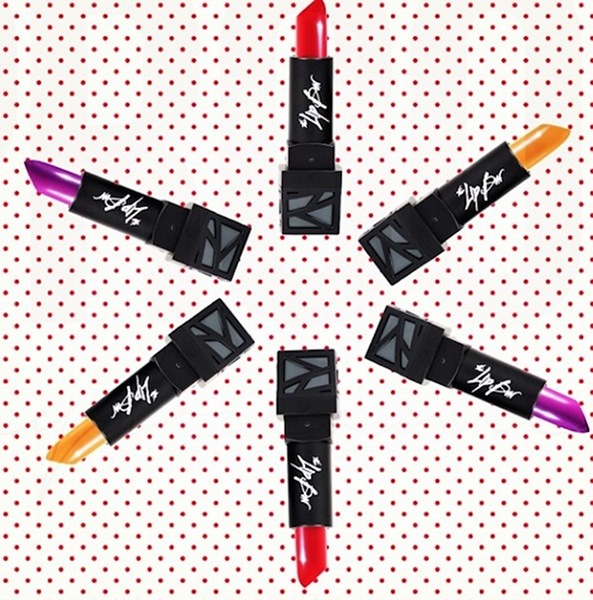 I always hear Glamazons complain about lipstick being too matte (so much so that I'm posting on the best ways to avoid caking and drying soon). In the meantime, check out The Lip Bar which infuses shea butter, avocado and jojoba oil in their lippies to moisturize and nourish your pretty puckers. They're currently running a fundraising campaign on Indiegogo to finance The Lip Bar Mobile Cosmetic Truck, which will take their gorgeous lippies on the road for an exciting, hands-on experience. [LoveBrownSugar]
How Fab is Kate Spade x Keds Holiday?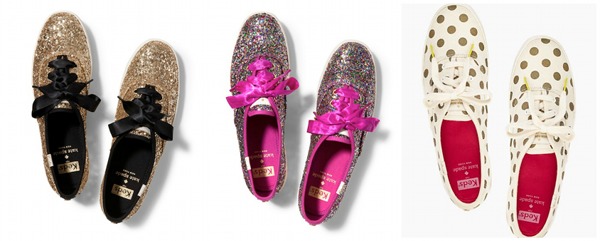 Glamazons, I'm suddenly having a thing for sneakers — not just any sneakers, but glitter sneakers. Paired inexplicably with materials like plaid and denim. Doesn't everyone need a pop of glitter? As always, the Kate Spade x Keds collaboration delivers everything I could ever want. Their latest collection includes sneakers covered with pink multi glitter, gold glitter and gold polka dots. Shop them below before they're all gone!'
–
–
Obvs, I need them all. [StyleBlazer]
The Christian Louboutin Secret Sale is Happening Now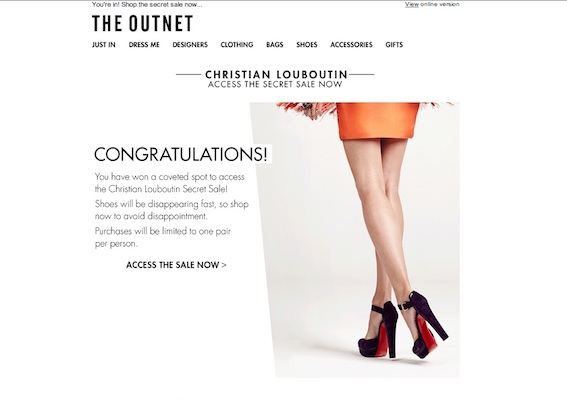 And no, I wasn't picked. But given that I should be saving already won a gift certificate and I attend the sample sale every year, I'm okay with passing this one up. Anyway, the top editor at SheFinds got lucky and, along with the select few who were chosen to shop the sale, she may be picking up Loubies for $375 as we speak.
You Might Also Like: I Won a Gift Certificate to Christian Louboutin — What Should I Get?
Did any of you get picked? If so, I'm jealous. [SheFinds]
Sessilee Lopez Looks Perfect in Marie Claire Italy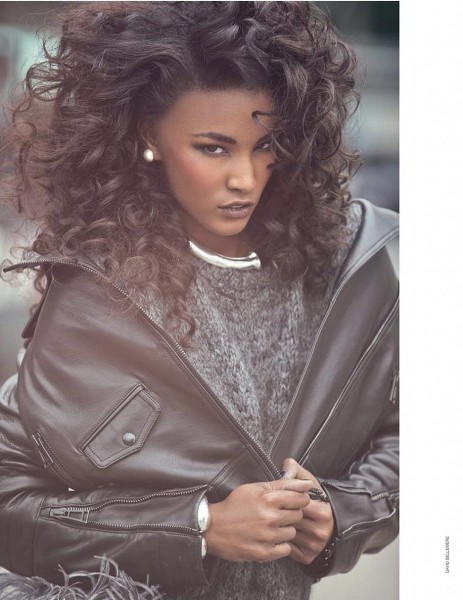 She looks so perfect in fact I'm no longer angry about the freezing cold winter temperatures. Sessilee Lopez makes outerwear look damn good.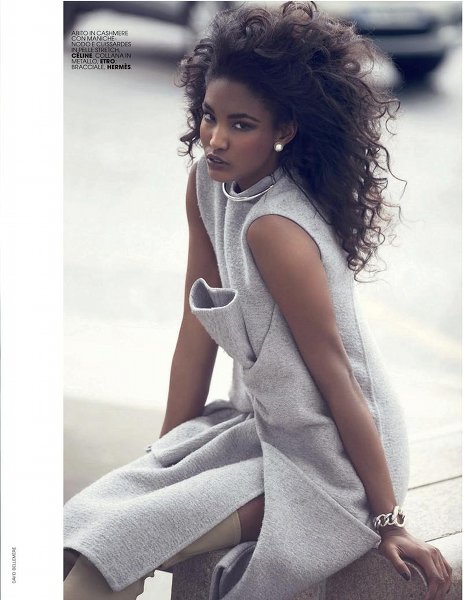 The supermodel poses in grey knits, boyfriend coats and leather for the spread in Marie Claire UK Magazine, entitled "Grey Light."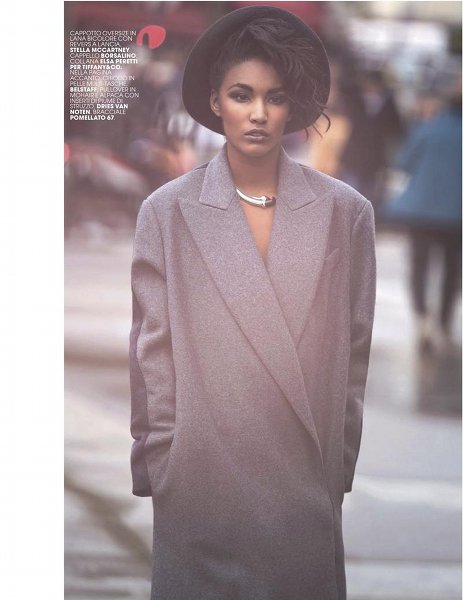 She's photographed beautifully by David Bellemere and styled by Elisabetta Massari.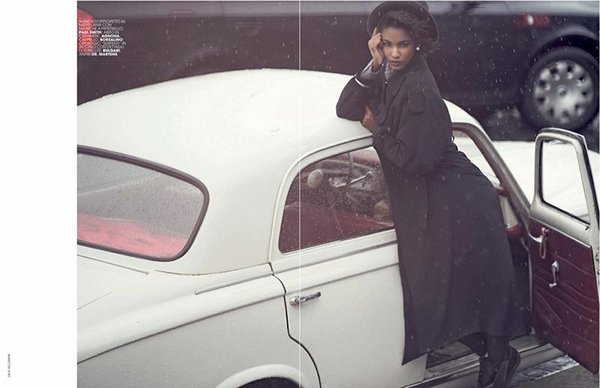 But what sends me is the hair coiffed by Maxime Mace and the stunning face beat by Regine Bedot. Brilliant! [Beauty is Diverse]
ATL Glamazons, Win Tickets to See The Best Man Early!
You guys already entered to win "The Best Man Holiday" soundtrack and "The Best Man" DVD giveaway, right? If so, what are you waiting for? Enter here.
And if you're in ATL, you're in for another treat: you can win tickets to see the movie early (next Wednesday, November 13th, to be exact). 10 winners will score 2 tickets each. How awesome is that! Head over to Lexi With The Curls to enter. [Lexi With The Curls]
Kerry Washington Wears Michelle Obama's Tracy Reese Dress on SNL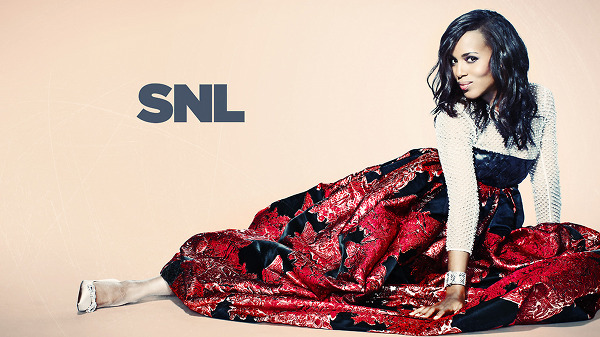 Did you guys tune into Saturday Night Live this week? Kerry Washington hosted the show and was as hilarious and adorable as you'd imagine.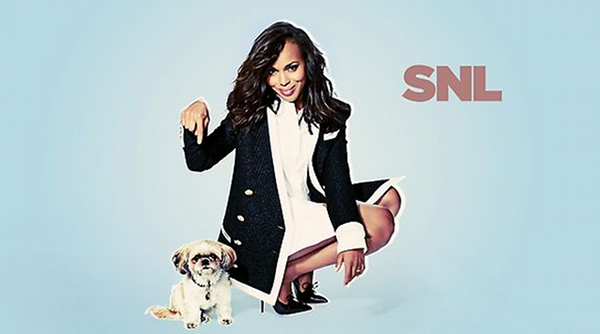 Hey Josie!
She dressed up as Oprah, Beyonce and Michelle Obama in one skit to poke fun (and bring attention to) the controversial fact that SNL employs no black female comediennes.
For her Michelle Obama moment, she wore the same Tracy Reese embellished lace floral frock that Mrs. O donned for the March on Washington 50th Anniversary:
Tracy Reese said she's honored that Kerry wore her dress: "Of course the Michelle Obama skit was my favorite," she told Fashionista. "I am so honored that my design was chosen to illustrate a symbolic moment of the First Lady's style."
If you want to join Mrs. O and Kerry, the dress is still available below:
–
–
And check out the skit here:
–

–
Loved it! [Fashionista]
Until tomorrow!
Kisses,
Glamazon Jessica
View Related Posts:
[fbcomments width="600" count="off" num="15"]