A Day in The Life: Cocotique Fall Brunch PLUS A Look Inside Their Latest Box
Friday, November 22, 2013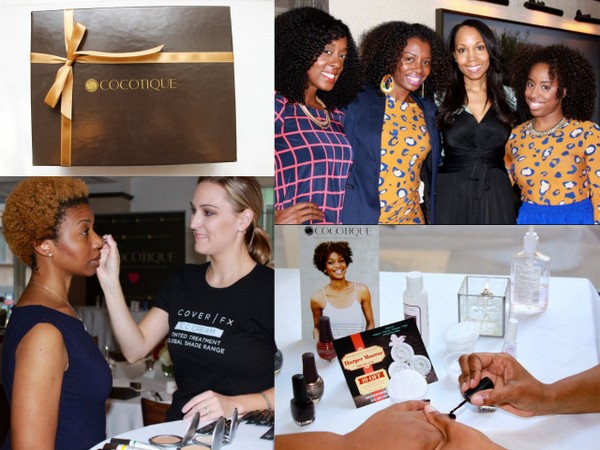 Glamazons,
I'm kind of late to the beauty box party. My bathroom shelves overflow with beauty products I review for this here blog, so I thought: what am I going to do with a shipment monthly? Besides let it collect dust?
But I have to admit the idea is pretty genius. Rather than waste coins on products that you don't end up falling in love with, beauty boxes offer samples that you can try without guilt or a major investment. They can also expose you to brands you've never heard of, and would have never discovered otherwise.
So how do you choose which box is worth the monthly rate? Well, I always look for a curator that has experience in fashion and beauty, and Cocotique is one of my picks. The founder, Dana Hill, has a background in fashion/beauty public relations and she knows how to spot a stellar beauty brand. Case in point? She loves Cover FX as much as I do.
I knew I was in for a treat when she invited me to a brunch and afternoon of pampering at the swanky National on Lexington.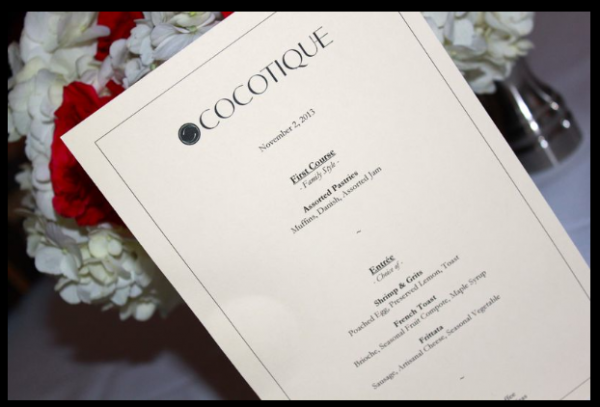 While there, I caught up with my faves Kela of Kela's Kloset, Renae of In Her Shoes, Candice of Chic Busy Mom and Cocotique founder Dana Hill: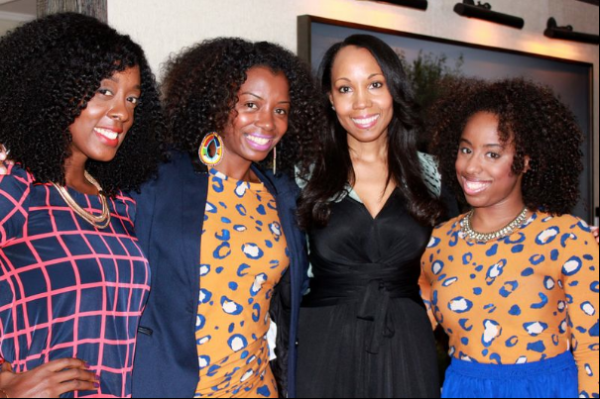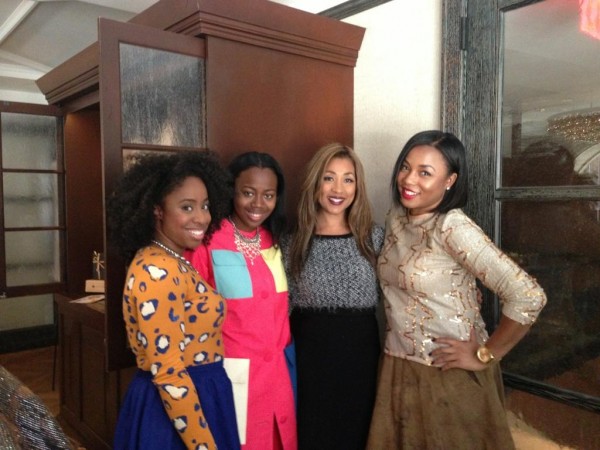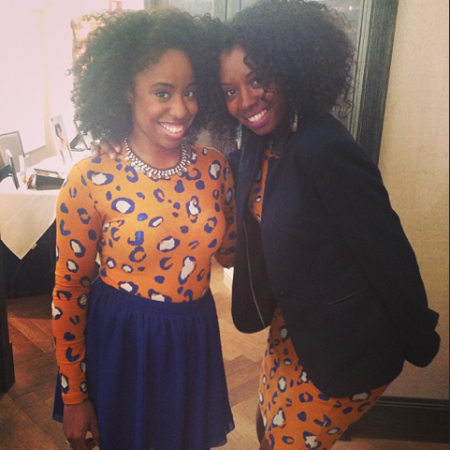 Love that Candice and I wore the Phillip Lim for Target leopard dress two different ways!
Attendees got makeup touch-ups by Cover FX and I snagged more goodies including the CC cream (more on this later) and concealer: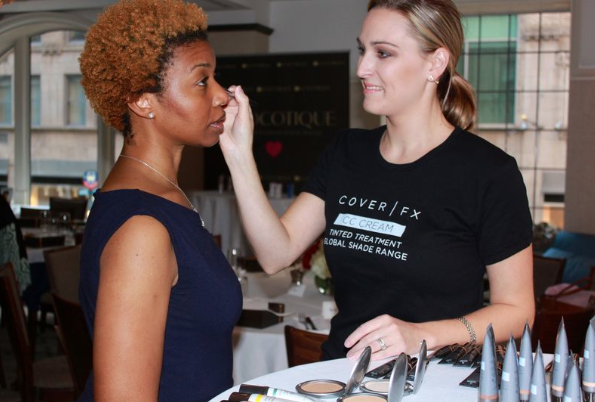 And there were skin consultations with Dr. Heather Woolery-Lloyd from Specific Beauty: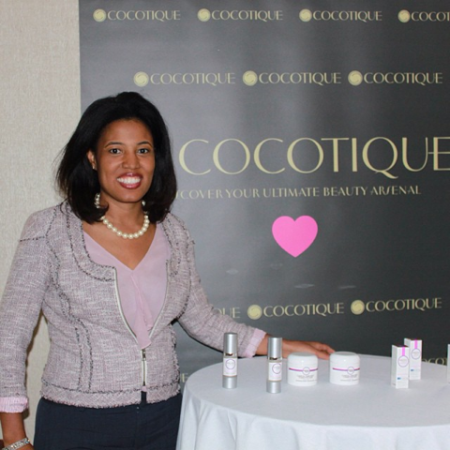 And mini-manicures and massages from Harper Monroe Mobile Spa available: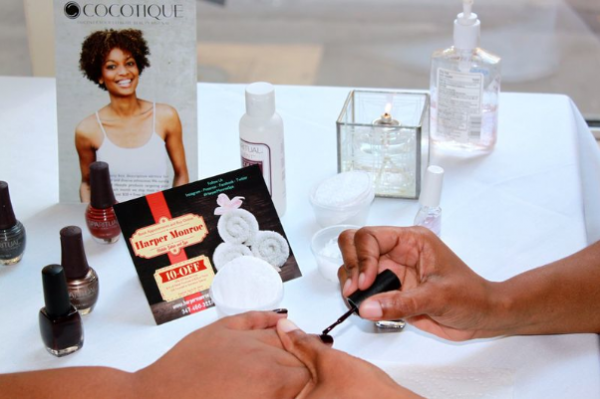 My favorite part of the event was I got a chance to walk away with my very first Cocotique box.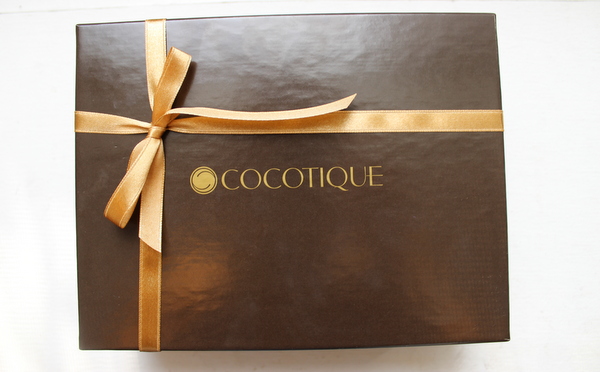 Isn't she pretty?
Inside, I found: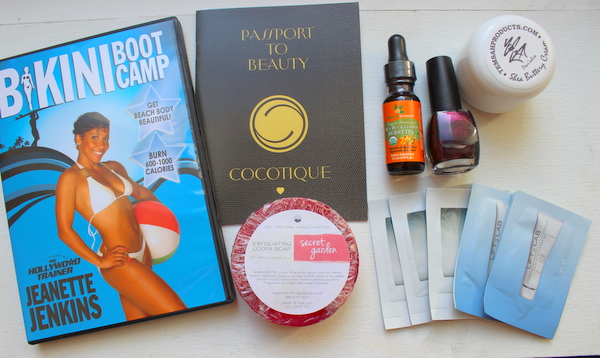 –Lift Lab Purify & Clarify Daily Cleanser and Lift & Moisturize Daily Cream
–Motives for La La Nail Lacquer
–Heartland Fragrance Exfoliating Loofa Soap
-$10 off Harper Monroe Mobile Salon (with a purchase of $20 or more)
–SeabuckWonders Sea Buckthorn Berry Oil (to be used topically on skin/hair or internally as a dietary supplement)
–Temsah Products Shea Buttery Cream
-"Bikini Boot Camp" DVD with Jeanette Jenkins 
I can't wait to try LiftLab (I've heard great things), the exfoliating soap and shea butter cream. I'm also excited to try the oil, which I read nourishes your skin, hair and nails. Plus they include a nail polish color you'll actually wear (love Lala's sultry, glimmery purple!). Stay tuned for reviews.
Another reason I love Cocotique's box is the fitness DVDs. Those are about $20 alone, so you know you're getting a deal by snagging one alongside all these great products.
Are you into beauty boxes, Glamazons? Which one(s) do you subscribe to?
Kisses,
Glamazon Jessica
Image Source: Instagram/Jones
View Related Posts:
[fbcomments width="600" count="off" num="15"]