Scandal Fashion Recap: Olivia Pope's Burberry Spring 2013 White Coat, Lululemon Work Out Gear and Prada Twin Pocket Tote
Friday, October 4, 2013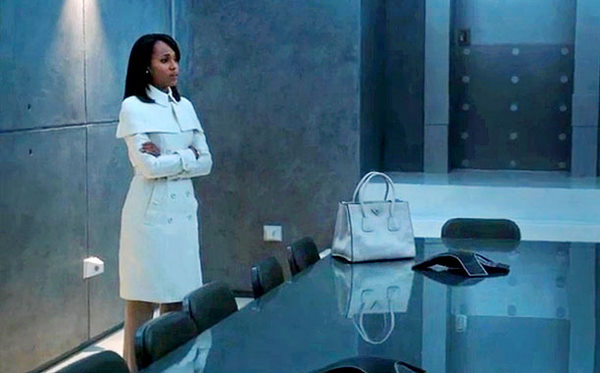 Glamazon Gladiators, "Scandal" is back and so is all of Olivia Pope's amazing fashion!
[Spoiler]
O.P.A. and Olivia Pope's friends at the White House navigated the worst crisis in "Scandal" history — Liv's name leaked to the press as the President's mistress. And I can't even begin to wrap my head around who is behind the leaked name!
Anyway, this is the first "Scandal" episode that brought me to tears (that scene with Mellie, Olivia and Fitz did it for me). And even in her moments of despair, Liv still managed to look fashionable.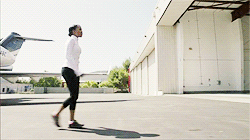 For that epic scene with her Dad, Liv wore a Lulu Lemon Spring 2013 Free To Be Bra, Forme Jacket and Run Inspire Crop II Pant: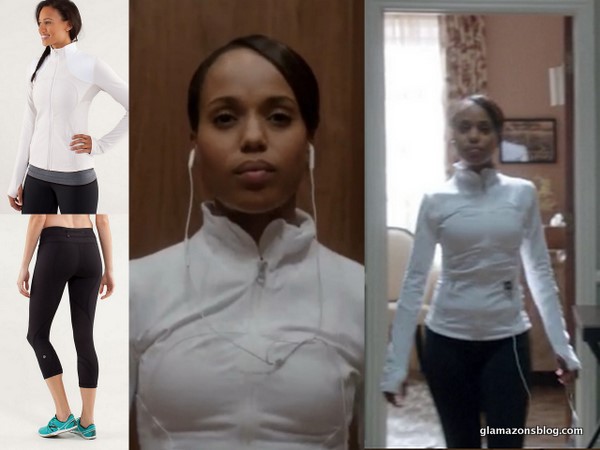 Snag the look for less below:
–
–
My heart broke when Rowan scolded Liv for falling in love with the President. But he couldn't keep them apart: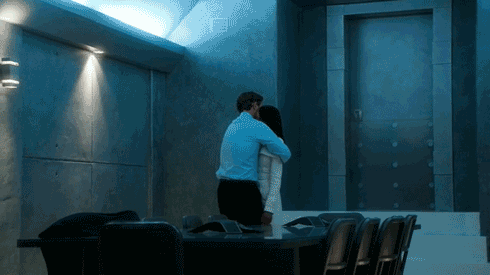 When Liv met with Fitz and Mellie, she wore that same Spring 2013 Burberry caped trench coat from the Season 3 promo: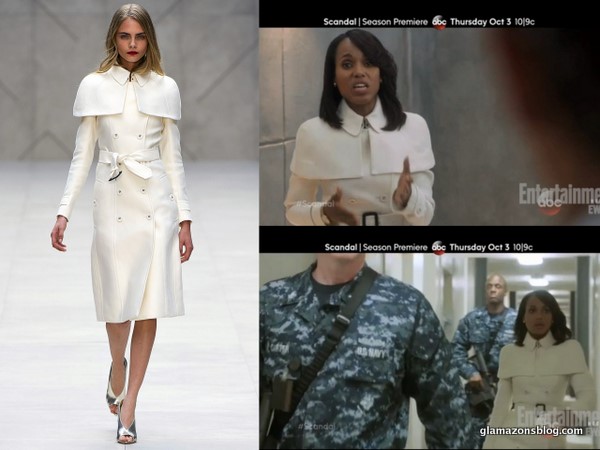 Get the look for less here:
–
–
She paired it with brown Armani Collezioni pants and her beloved Prada twin pocket tote. She accessorized with a Movado rose gold watch: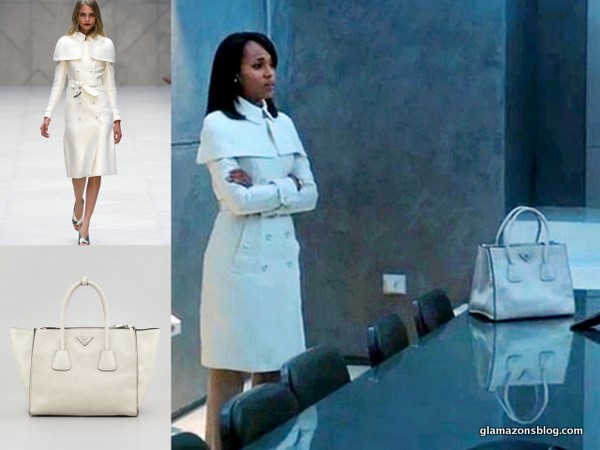 Steal her look and get her exact tote here:
–
–
When OPA and Cyrus fixed the situation for Olivia, Glamazons, I was screaming! But Liv was not happy.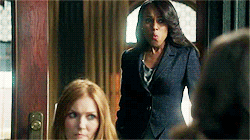 To confront OPA for naming that poor intern as the mistress, Liv wore an Escada pleated cutaway jacket and grey pants.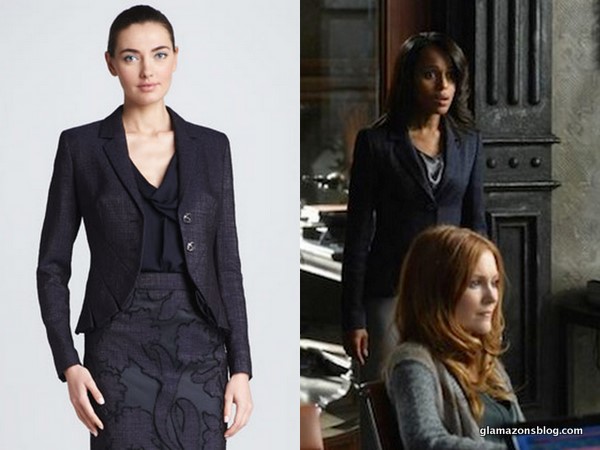 She paired it with a Giorgio Armani Spring 2013 silk cowlneck shell top, that's actually a repeat from Episode 220 "A Woman Scorned". Get a similar one here.
Get similar pieces:
–
–
Finally, Liv tried to win back her clients over the phone wearing a Ralph Lauren Black Label "Glenn" blazer: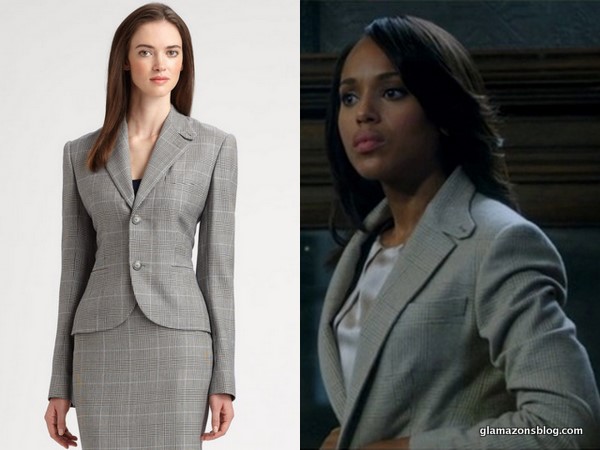 Get a similar blazer here:
–
–
Whew! What an episode, Glamazons.
What was your favorite part? Here's mine: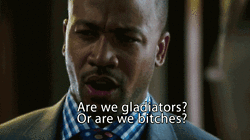 Tell 'em, Harrison. Are you ready for things to go "nuclear" next week?
*P.S. We dressed up as Olivia Pope to watch the show last night. Here are me and LoveBrownSugar's looks (she's the maternity version of Liv lol!):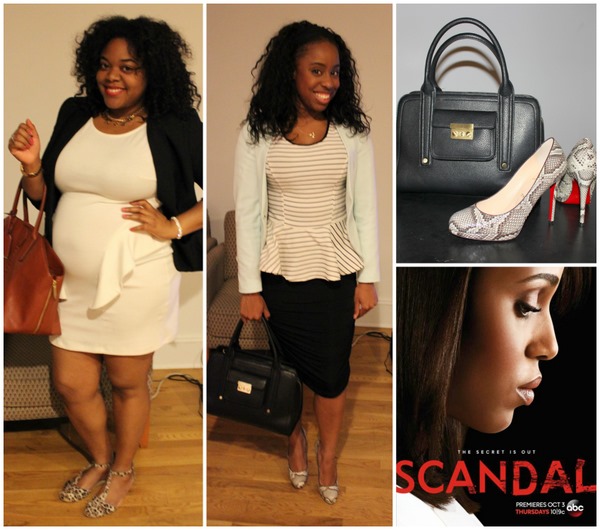 I wore Olivia Pope-worthy accessories: my black Prabal Gurung for Target bag and snakeskin Christian Louboutin pumps.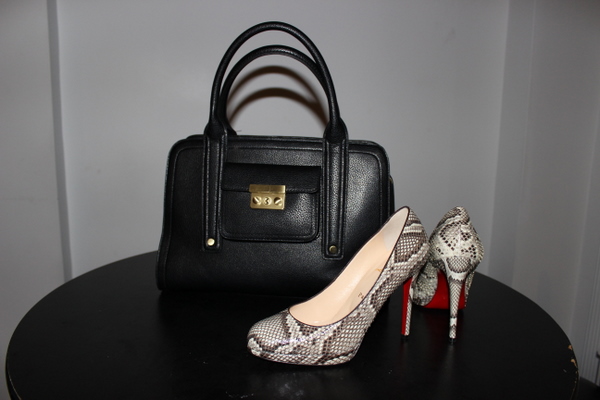 LOL! Good times.
Want more "Scandal" style? Check out all our Olivia Pope fashion posts here.
Kisses,
Glamazon Jessica
GIF Source: Scandal Moments Tumblr
View Related Posts:
[fbcomments width="600" count="off" num="15"]