What I Wore: Bada Boom
Friday, October 25, 2013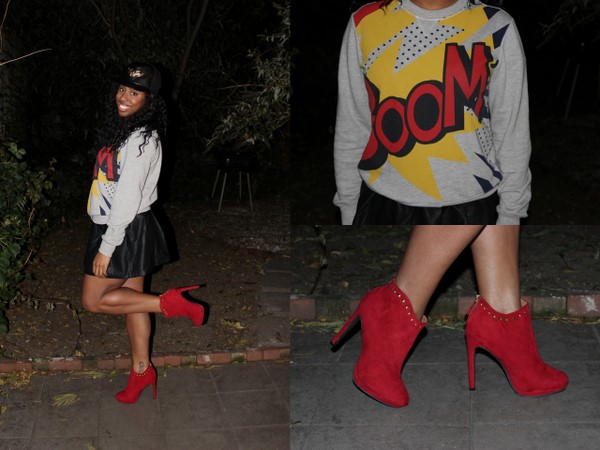 Glamazons,
The prize piece of the Phillip Lim for Target collection — the'Boom' sweatshirt — is now my favorite clothing item of the moment. I'm usually so excited to share my clothes with you guys that I shoot them before I even wear them. But I'm gonna keep it real: I've already worn this a hundred times (and may be wearing it now, lol).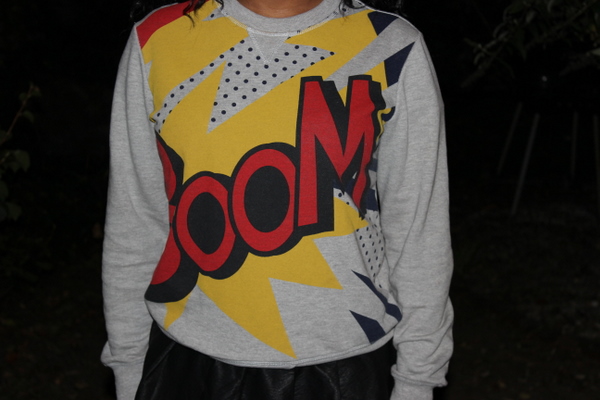 With its soft cotton material, vibrant yellow and red color and trendy 'Boom' graphic, the sweatshirt manages to be comfortable, sporty and glamourous at the same time.
I've worn it to see my sister's Homecoming game (she's a cheerleader!) and to go to dinner with my friends from college — places you'd totally expect someone to wear a sweatshirt.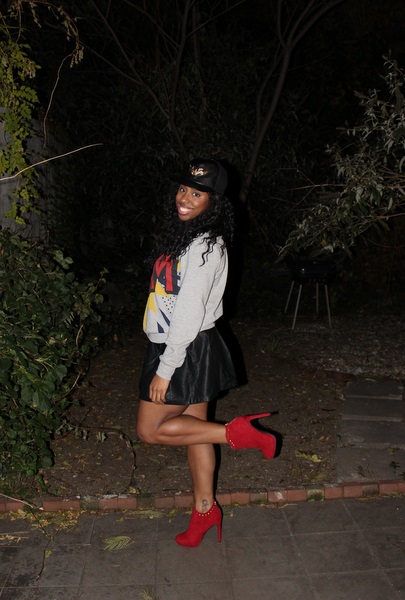 But the great thing about the new sweatshirt trend is you can dress it up and wear it out on the town. I'm serious. Remember when I dressed up the Prabal Gurung for Target first date print sweatshirt with a skirt and neon sandals? Same deal.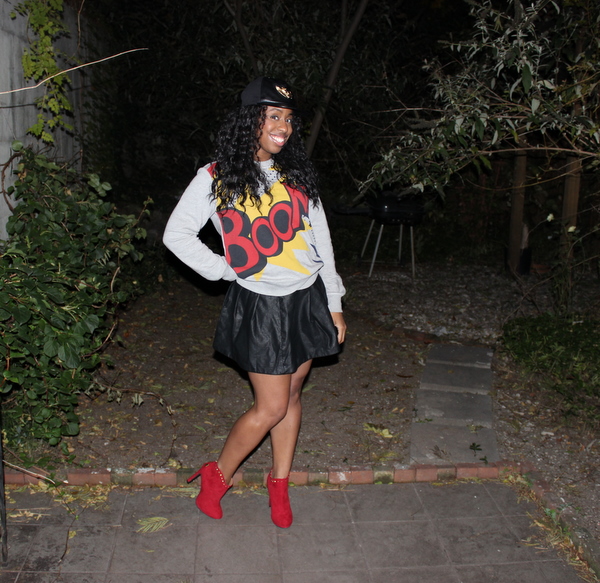 I rocked the 'Boom' sweatshirt with an Urban Outfitters leather skirt and Target red booties (also worn here).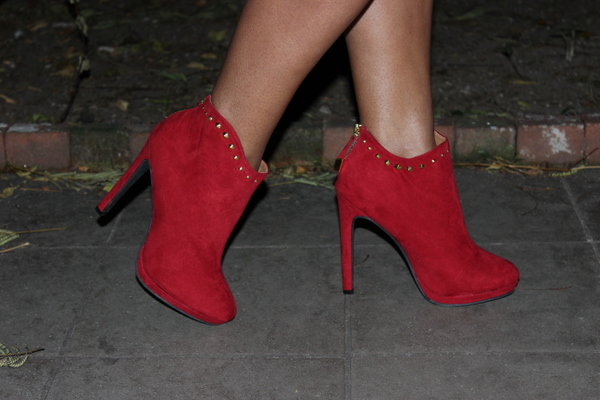 And I threw on the Rihanna for River Island cap I scored at the Rihanna concert. Casual glamour at its best.
Check out my fave sweatshirts of the moment here:
–
–
I love this look because it's feminine, which is true to my style, but also very effortless and cool. And the cap adds a bit of edge.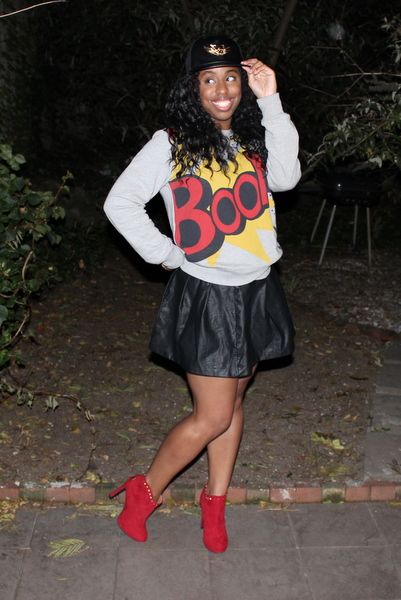 Sidenote: whenever I put this cap on, I suddenly turn into this tougher, edgier version of myself, it's hilarious. My friend thinks a little bit of Rihanna's badassness rubs off on me but since I'm from Jersey, I say I'm channeling one of my favorite TV characters Tony Soprano (RIP James Gandolfini). You could totally see me at the head of a mob family, right? Don't answer that.
Anyway, the title of this post — and my newfound bossy attitude — is a tribute to my love for Tony and all things tough and North Jersey-ish.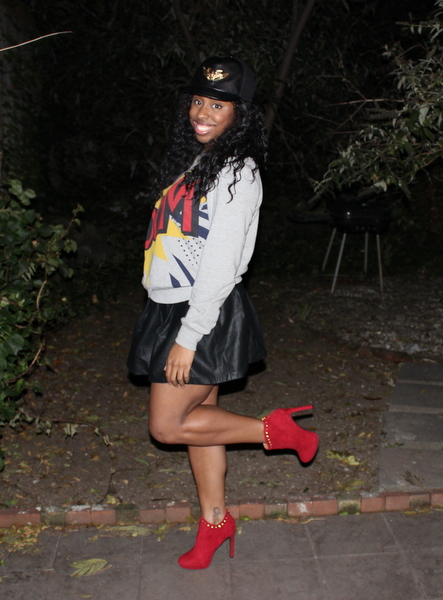 Bada bing bada boom!
Get my look below:
–
–
Kisses,
Glamazon Jessica
View Related Posts:
[fbcomments width="600" count="off" num="15"]