Last Minute Halloween Guide: 10 Costumes You Already Have in Your Closet
Tuesday, October 29, 2013
Glamazons,
Halloween is right around the corner and if you are anything like me, you are frantically trying to think of an outfit to wear to join in on the fun.
No need to stress: you can pull together these ten fab costumes with items you already have in your closet. Or at the very least, items you'll actually wear after. We promise!
Get inspiration with these 10 costume ideas below:
1. Flapper
Why not channel the 1920s for your costume?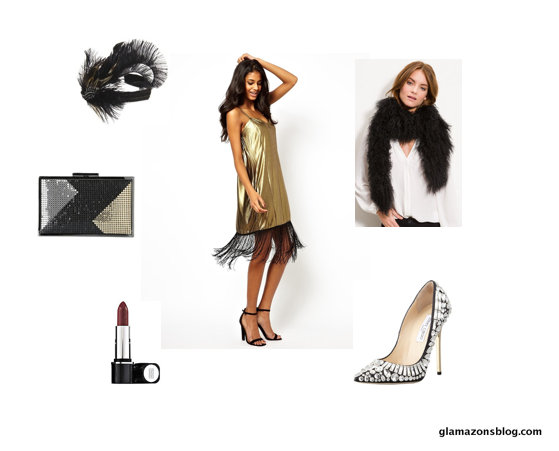 Take a cue from such divas as Josephine Baker and Coco Chanel and push the envelope with heavy makeup, bold accessories and risque silhouettes. All you need is a fringe dress, headband and something (faux) fur.
–
–
2. Twiggy
What else are you going to do with those bold lashes you haven't worn yet?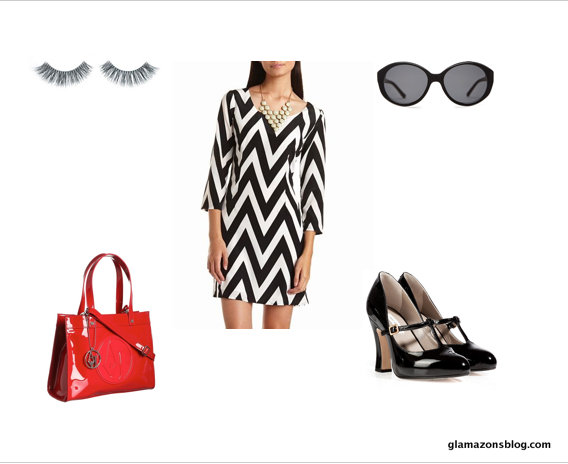 As the signature face of the '60s, Twiggy ushered in a whole new mod era with boxy, highlighter mini-skirts, patent leather go-go boots, colorblocking, and circle frames. If you have something mod in your closet, pull it out! Throw on a pair of oversize shades and luxe lashes, and slick your hair back. Done and done.
–
–
3. Diana Ross
Diana Ross was the undisputed queen of fashion in the '70s.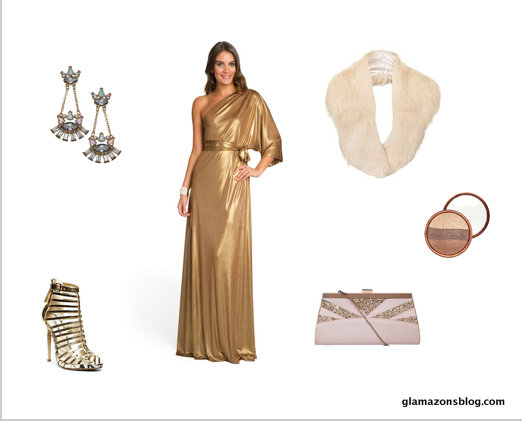 From her metallic gowns and dazzling pantsuits to fur stoles and floppy hats, she never played it safe when it came to style. Dig in the crates for that fancy glittery gown you bought for a formal gala or dance, and only wore once. Throw in dazzling, over-the-top accessories (and if you feel like making a purchase, a big, curly wig) and you're good to go.
–
–
4. Clueless
As if! We know you have a plaid skirt, knee-high socks and platforms just collecting dust at the bottom of your drawer.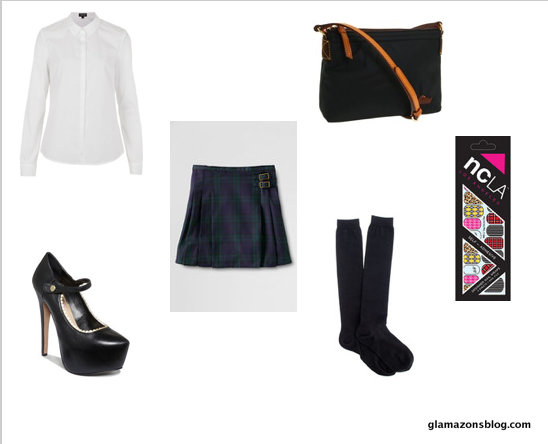 Pull them out for a costume that pays homage to "Clueless" fashion: a look that was chic, preppy and decidedly '90s. Oh! And there are "Clueless" nail wraps courtesy of NCLA that will help your cause. Bonus points if you go around quoting the movie all night. "You're a virgin who can't drive."
–
–
5. Cat
If Michelle Obama cosigns it, a cat is surely the move for Halloween.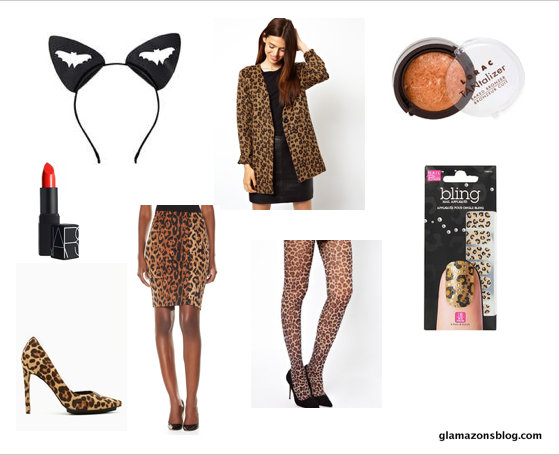 Think about it: it's a great excuse to throw every leopard piece you have on without feeling any shame. No, seriously, between the cat ears and leopard nail stickers that are currently trending, why not go for this classic Halloween look? You'll be the chicest person at the party.
–
–
6. Soldier
Since all-camo-everything is the official look of the moment, being a soldier is a no-brainer.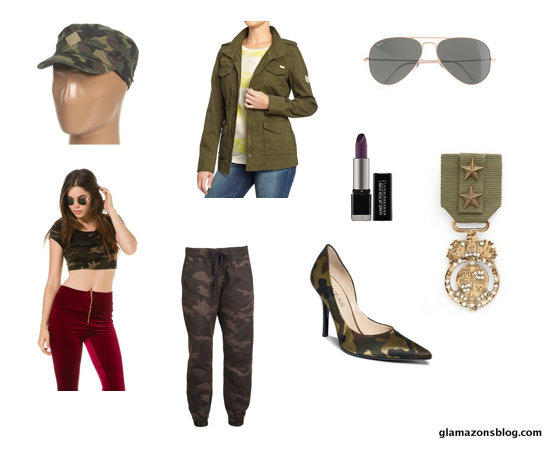 And not just any soldier – we're talking a soldier in Destiny Child's army or maybe you can channel Rihanna during the "Hard" era. Add some sex appeal with a crop top and camo pumps, and go over-the-top with accessories like an army green hat, aviator shades and a military-inspired pin. A dark lip will add just enough edge.
–
–
7. Minnie Mouse
Those cool mouse hats you see at every store? Perfect opportunity to create a Minnie Mouse costume.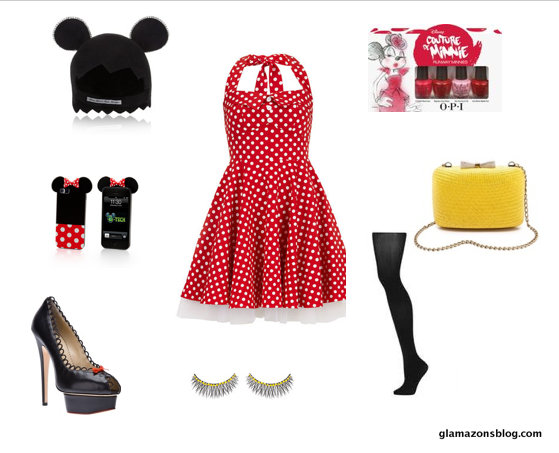 All you have to do is pair it with a red and white polka dot dress (bonus for tulle poking out from the bottom), bows galore, black tights and don't forget the dramatic lashes. Since Minnie's colors of choice were red, black, white and yellow, throw in a yellow purse or shoes to bring the look together.
–
–
8. Little Red Riding Hood
You knew that red hooded cape coat would come in handy!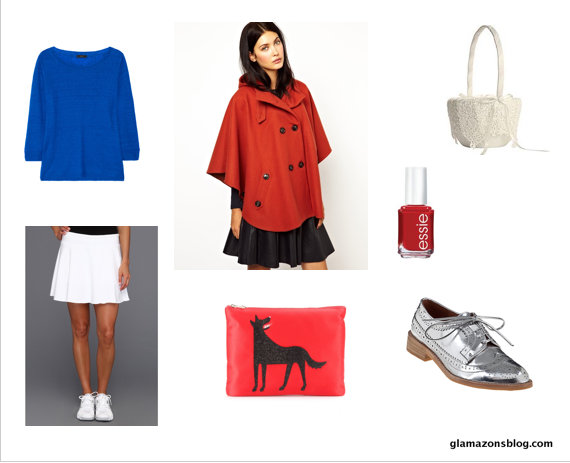 Pair that with a bright blue sweater and white flirty skirt and you've got "Red Riding Hood" down. Metallic oxfords add a stylish flair and if you really want to blow folks away, Charlotte Olympia has a few Red Riding Hood-themed accessories (like that to-gag-for wolf clutch) that would be perfect for this costume. Finally, an old white basket from around the house is your finishing touch.
–
–
9. Burglar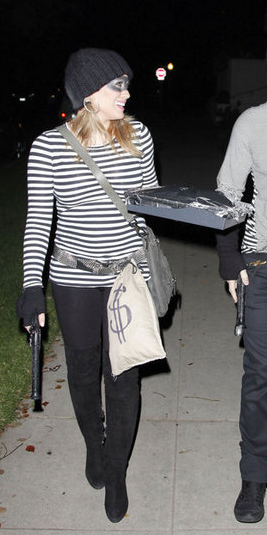 Let's be totally honest: those black and white striped dresses reminded us of burglars anyway.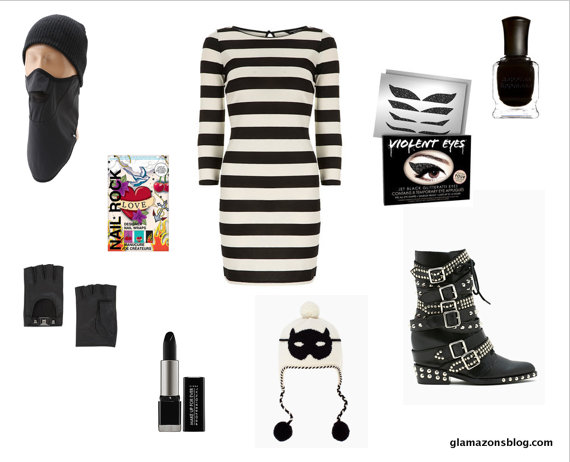 So why not don your ebony and ivory bodycon dress for the costume? This season's studded combat boots will fare well here as will fingerless gloves. You can buy a face mask or poke holes in a sleep mask to get this look. And as for burglar beauty, opt for a smoky eye, black lipstick, nail stickers with tattoo designs or black nail polish.
–
–
10. Football Player
Since jerseys are a thing, it makes perfect sense that you'd explore the option of being a football player for Halloween (but you'd wear pants. Not everyone can do it like Bey).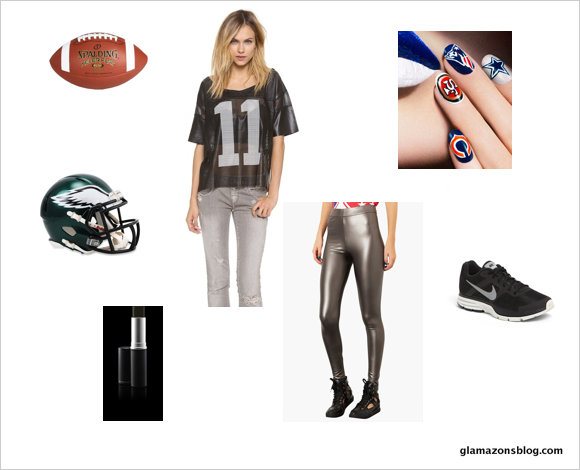 Style your jersey with metallic leggings and running sneakers for a standard football look, then add face paint and Covergirl's NFL nail stickers for some pizazz. If you're really ambitious, add on a football and/or helmet to complete your look.
–
–
Hope this helps!
You Might Also Like: Glamazon Guide: 5 Easy Celebrity Halloween Costumes
What are you dressing up as for Halloween?
For more Halloween from our blogger buddies around the web, check out Lexi with The Curls' Halloween costume ideas for girls with big, curly hair, Style and Beauty Doctor's Makeup Forever Halloween makeup roundup and LoveBrownSugar's list of the 4 best YouTube makeup tutorials for Halloween.
Keeping It Fashionable,
Glamazon Briea
View Related Posts:
[fbcomments width="600" count="off" num="15"]