A Day in The Life: Essence Upfronts with Gabrielle Union, Iman and More!
Thursday, October 10, 2013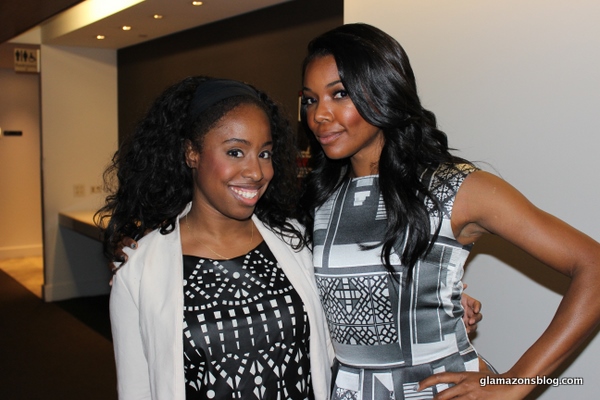 Glamazons,
I knew when I got the invite for Essence Magazine's first-ever Upfronts breakfast, it was going to be incredible. The highlight of the event was a Smart Beauty 7 panel moderated by Mikki Taylor and featuring Iman, Bethann Hardison, Gabrielle Union and Patrice of Afrobella. What a lineup! I was honored just to be in the same room as these women.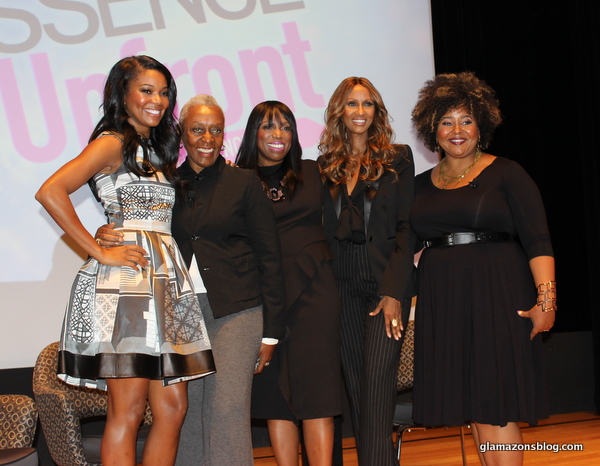 The panelists spoke on everything from racism in fashion to the natural hair movement. Here are a few of my favorite quotes:
On Black Women and Confidence:
"You have to look in the mirror and love what you see before you present yourself to the world." – Afrobella
"If beauty is in the eye of the beholder, let the beholder be you." – Iman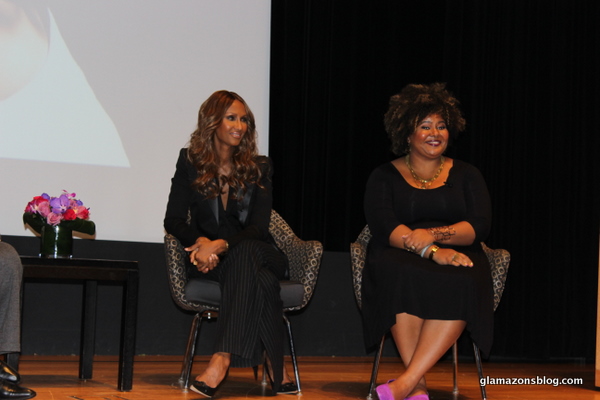 On Plus Size Women in Fashion
"The large size women — the ones I've known in the world all my life — they have confidence. Anyone who's not confident just isn't confident. She could be thin. But large size women don't need to be adorned by this little bullcrap world that we consider the fashion industry. They are it, to me. [When I casted "Rip the Runway"] the curvy girls were the best models. They are so confident." – Bethann Hardison
On Black Women's Relationship To Their Hair:
"[According to Essence's survey] Black women rock 6-10 textures and up to 75 different hairstyles over the course of one year." – Mikki Taylor
"Hair is an accessory. You'll see Asians with dreadlocks, black girls with Afros. You can use hair to be whatever you want to be." – Iman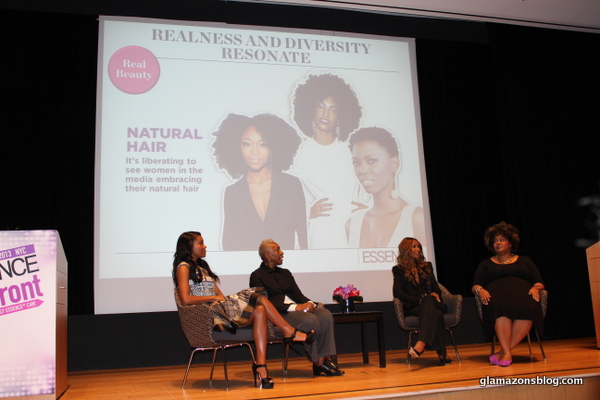 On The Natural Hair Revolution:
"We don't have to purchase someone else's hair in order to be seen as acceptable. We have been able to take back our own power. It really started online for me. I created my blog because I didn't see a reflection of myself." – Afrobella
On Black Women Wearing Weaves and Dying Their Hair Blonde:
"I remember when black girls started to have weaves. I was there the day that started. And then, when black women started to dye their hair blonde, oh my God, that conversation: 'What are they doing? Who are they trying to look when they have blonde hair?' Now, it's very normal." – Bethann Hardison 
"No, it's not normal. It was a brouhaha when I changed my hair to blonde for a movie and [I received] questions about my character and my blackness! I was like, 'umm, I thought that it was pretty clear that it was for a job.' But even if it wasn't for a job, it'd be my choice. It feels like my choice — or what they thought was my choice — to be somehow closer to white reflected on everybody."  – Gabrielle Union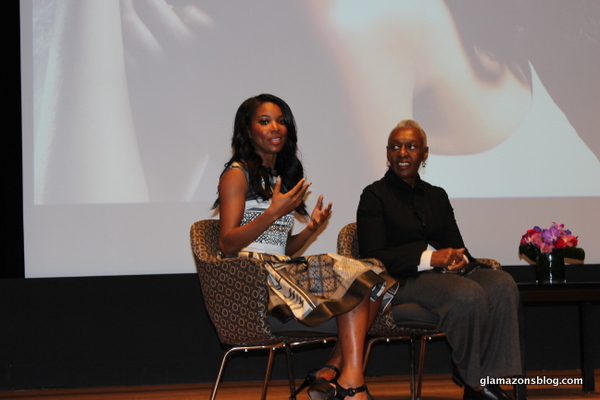 On boycotting Celine:
"Celine hasn't used black models since the brand's inception. If that's [head designer Phoebe Philo's] aesthetic, she can keep her aesthetic and I'll keep my money." – Iman
On racism in fashion:
"I want to see change. Don't buy if they don't play. If they don't show us, don't support them." – Bethann Hardison
"In 2013, it shouldn't be the case that seeing a black face on the runway is a Rosa Parks moment." – Gabrielle Union
–
Iman also revealed that she had to mix foundations to get makeup that would compliment her skin when she first started modeling. And when she was working on Vogue's Millennium Cover (below), she weaved in locs for the shoot so our different hairstyles and textures would be represented.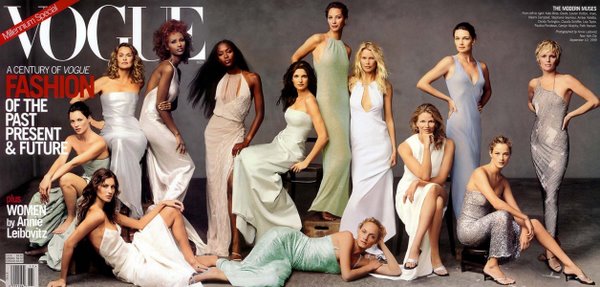 She's my hero, ya'll.
The panel was accompanied by exciting announcements from Essence staffers. Look out for the 20th anniversary of Essence Festival next year (and an even more amazing #NolaCrawl here on the blog), the Essence Street Style Awards hosted by June Ambrose, a new Essence Women Who Are Shaping The World Conference and a ton of panels and mixers from the Essence Love & Relationships crew.
Check out more pictures from the event: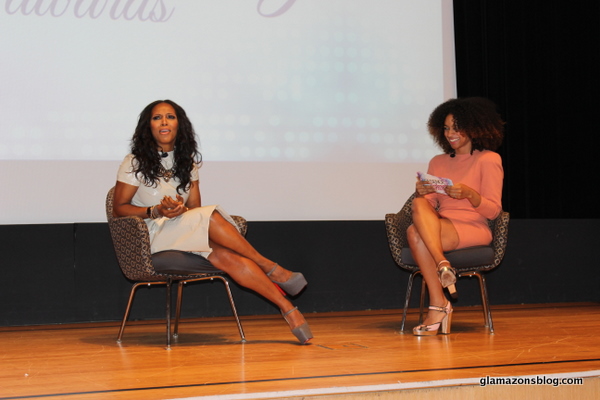 Essence Online Fashion Editor Celia Smith announced the Street Style Awards with Celebrity Stylist/Designer June Ambrose. June is hilarious!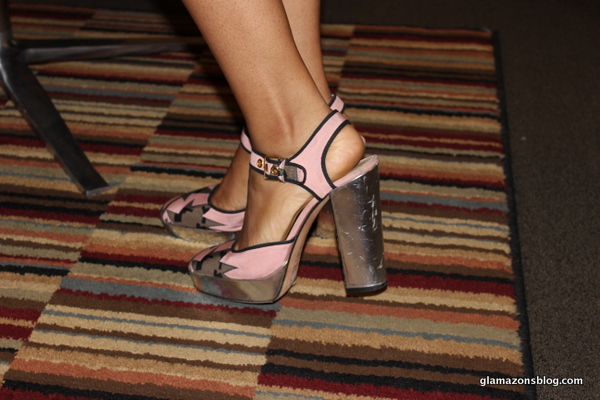 Check out Celia's gorg Miu Miu shoes!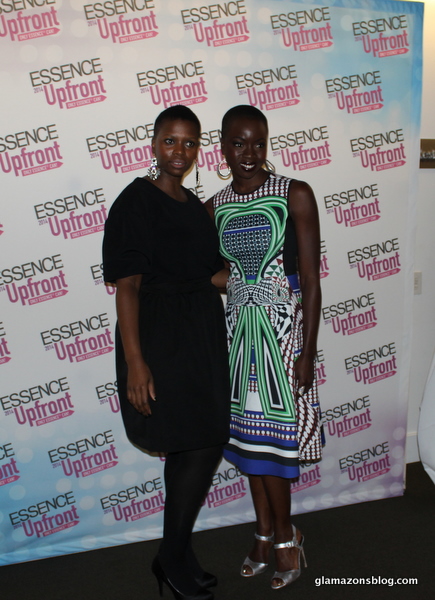 The amazing Danai Gurira from "The Walking Dead" was there. Loved her dress!
Viola Davis' beautiful Essence cover. Look at that TWA!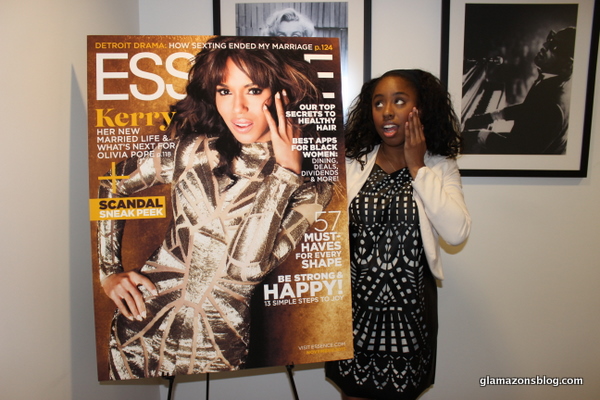 Me being silly and channeling Kerry Washington next to her Essence cover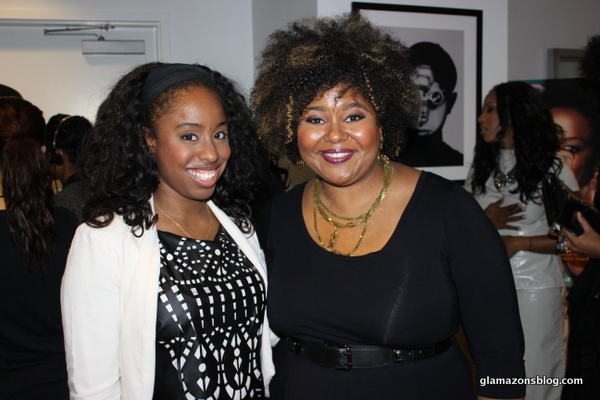 I was so happy to see Afrobella on the panel, representing for brown beauty bloggers. She did us proud!
Lived for Michelle Obama's quote about Essence. You guys know I teared up!
–
I love how Essence is growing as a brand and am super excited for the magazine's future under the leadership of Vanessa Bush. Can't wait for the 20th Essence Festival and their first-ever Street Style Awards. What are you most excited about in Essence's 2014 lineup?
Kisses,
Glamazon Jessica
View Related Posts:
[fbcomments width="600" count="off" num="15"]