The SheaMoisture Products I Need To Make It Through Fashion Week #NYFWCrawl
Thursday, September 5, 2013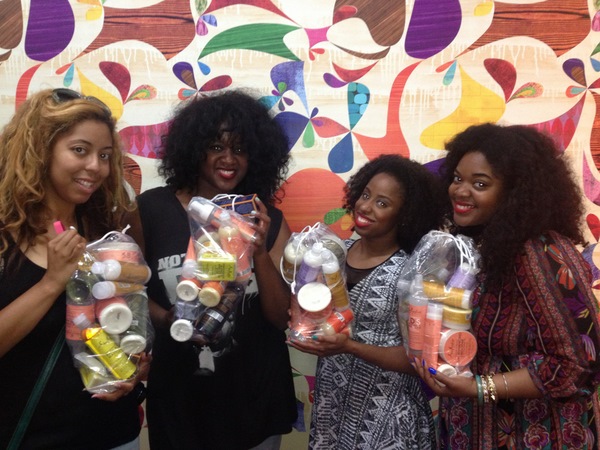 Glamazons,
I've told you this a million times already, but New York Fashion Week is really like running a marathon in heels. It comes with an impossible schedule filled to the brim with runway shows, backstage appointments, parties, luncheons, shopping events and so much more. And while you're allowed to sweat and let your hair frizz up at real athletic marathons, during New York Fashion Week, you have to look fabulous at all times.
That's why I NEED products in my beauty arsenal that I know I can rely on. I fell in love with a few skincare and hair finds from SheaMoisture during the #NolaCrawl and I just knew they'd come in handy during Fashion Week. Here's what I'm using to survive the #NYFWCrawl!
1. SheaMoisture Coconut & Hibiscus Hold & Shine Moisture Mist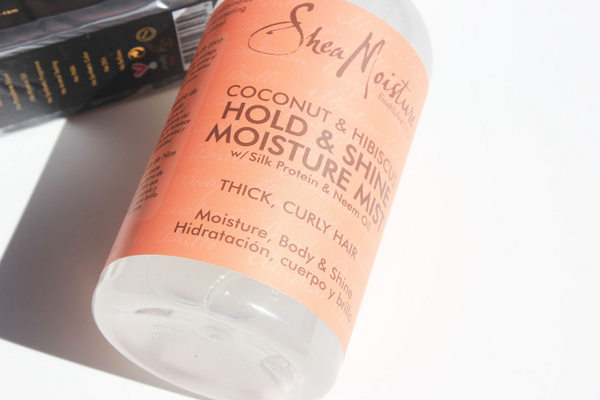 I'm rocking curls this Fashion Week and the New York humidity (and perspiration from running around from show to show) is my sworn enemy. This product helps tame frizz and maintain my curls while moisturizing my hair. Love!
2.SheaMoisture Coconut & Hibiscus Frizz-Free Curl Mousse w/ Silk Protein & Neem Oil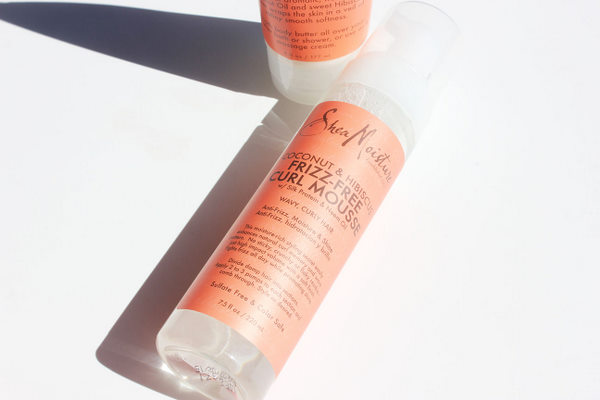 More help in the battle against frizz! This controls my curls while keeping them intact whether I'm rushing to an event or melting into a pool of sweat on the subway. While most mousses are drying, the silk protein and neem oil in SheaMoisture mousse hydrates my hair and keeps it healthy.
3. SheaMoisture Coconut & Hibiscus Body Butter w/ Gluten-Free Vitamin E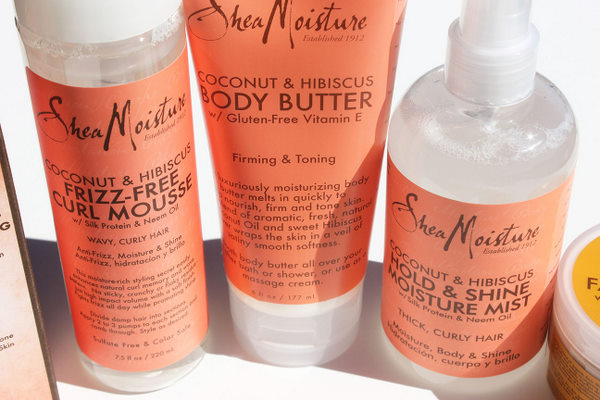 When you've got your legs out in a tutu skirt and platform heels, there is no place for ashiness! Since I'm on the run all day, I need a moisturizer that I don't have to keep re-applying. SheaMoisture Coconut & Hibiscus body butter is strong enough to last all day long and it smells amazing.
4. SheaMoisture African Black Soap w/ Shea Butter Bar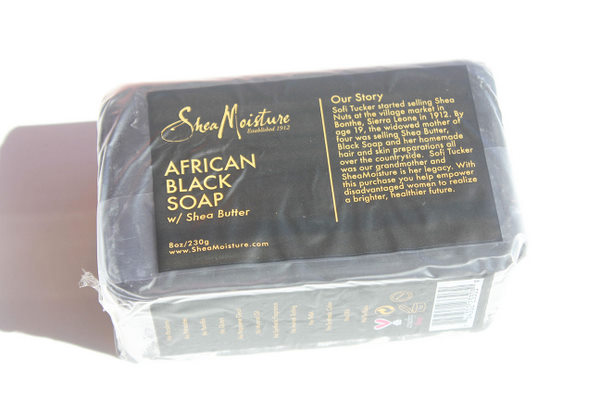 Inevitably, I break out by the end of Fashion Week. Blame the lack of sleep, awful eating habits (I subsist on fruit bars and trail mix) and stress. I always turn to SheaMoisture African Black Soap to treat my blemishes. Added bonus? The shea butter is ultra-moisturizing.
5. SheaMoisture Coconut & Hibiscus Spot Correcting Serum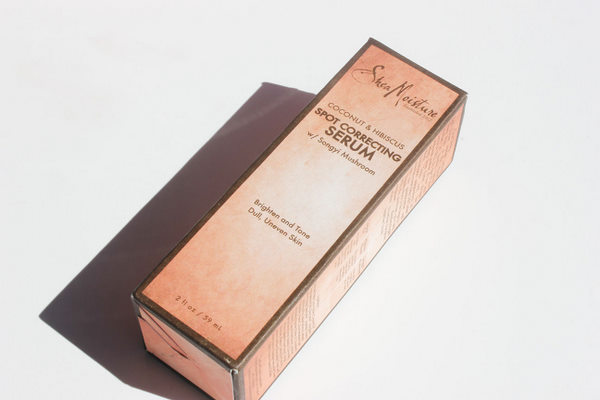 Along with breakouts, comes dark spots. I am so terrified of them that I always use SheaMoisture Coconut & Hibiscus Spot Correcting Serum to create a bright, even skin tone without a flaw.
6. SheaMoisture Raw Shea Butter Damage Repair Hair & Scalp Serum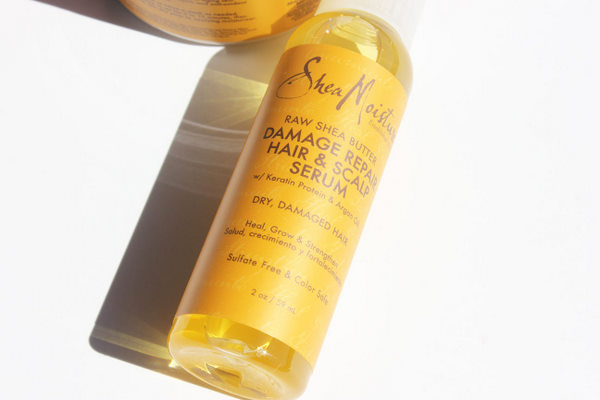 After New York Fashion Week, I'm in desperate need of some TLC. I massage the SheaMoisture Raw Shea Butter Damage Repair Hair & Scalp Serum into my scalp to soothe it and strengthen my hair. It brings my strands back to life!
7. SheaMoisture Olive & Green Tea Body Scrub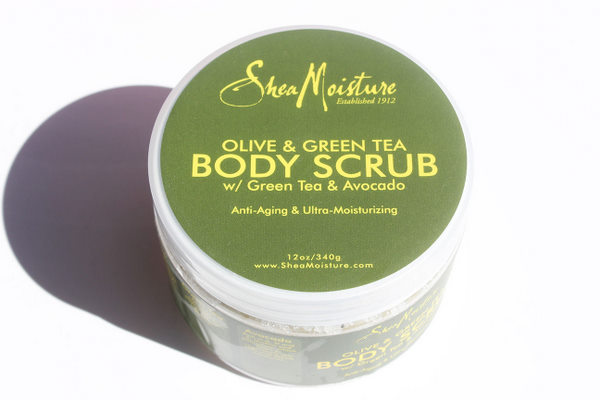 You guys know how much I love SheaMoisture body scrubs. It's like a spa in a jar. Once Fashion Week is over, I make sure to light some candles, play Sade and scrub my body head-to-toe with their body scrubs. I can't tell you how soft my skin feels after. Giving scrubbing a try? Check out my scrubbing tips here.
8. SheaMoisture Raw Shea Butter Facial Mask w/ Frankincense & Myrrh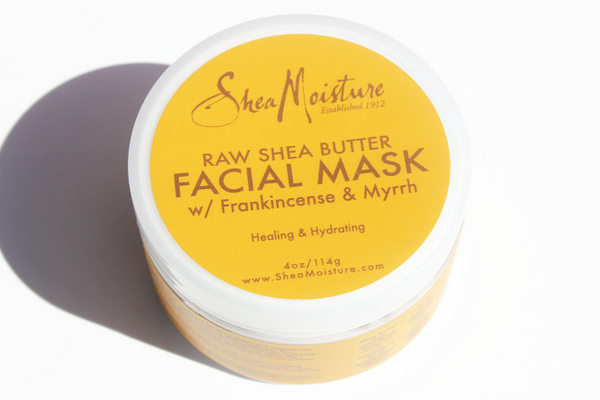 I always joke that I age five years after every Fashion Week. To get that youthful look back after it ends, I'm all about facial masks. SheaMoisture Raw Shea Butter Facial Mask is the best. It hydrates my skin while giving me a natural glow. Swear by it!
Love what you see? Enter to win the full SheaMoisture #NYFW Survival kit here:
–
a Rafflecopter giveaway

–
Good luck, Glamazons! I will announce a winner next Monday, September 15th.
In the meantime, shop my favorite SheaMoisture finds here:
–
–
Kisses,
Glamazon Jessica
Image Source: Style and Beauty Doctor
View Related Posts:
[fbcomments width="600" count="off" num="15"]