#NYFW Backstage Beauty: Rebecca Minkoff Spring 2014- Braided Updo
Monday, September 9, 2013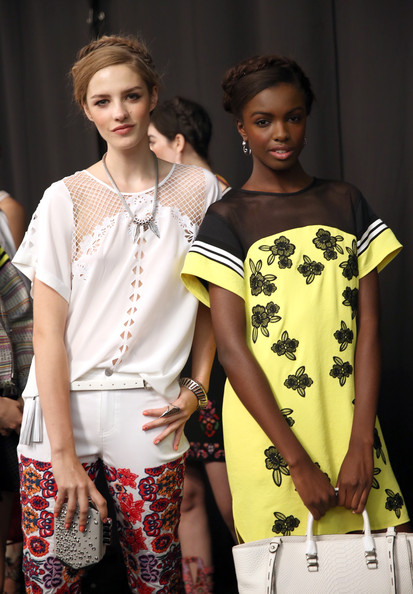 Glamazons,
When the crowd wasn't rocking out to the tunes of Janelle Monae at Rebecca Minkoff's Spring 2014 runway show (Glamazon Jessica was there so more on that later!), they were soaking up glamspiration from the models' easy, breezy pinned-up braids.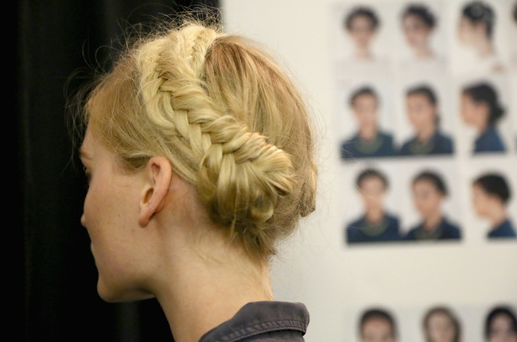 TRESemmé Stylist Jeanie Syfu drew inspiration for the look from an old photo of human rights advocate Bianca Jagger and the talented Mexican painter Frida Kahlo in Mexico.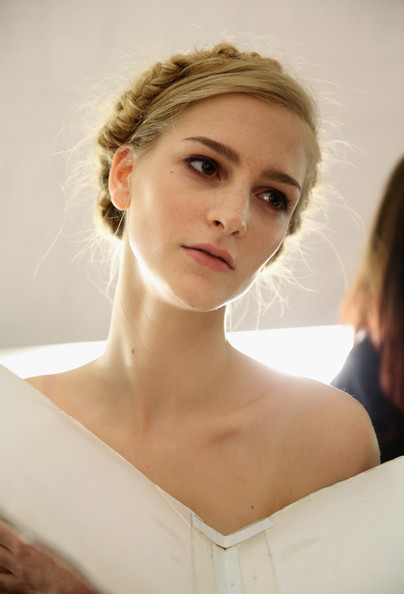 Both ladies were rocking braided updos in the photo so Jeanie created a wearable, textured style inspired by them that's purposely imperfect for a modern finish.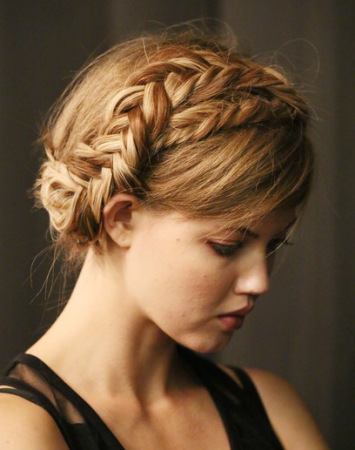 We don't want to keep the glamspiration all to ourselves so we're sharing step-by-step directions to help you get the look: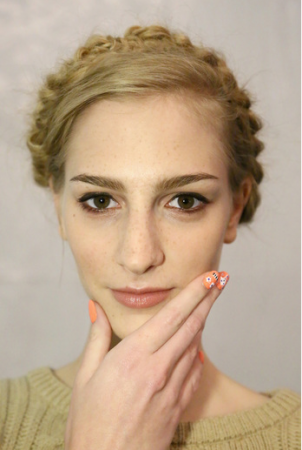 Prep damp hair with TRESemmé 24 Hour Body Foaming Mousse and rough dry

Create a messy zig-zag side part, from the hairline to the center of the nape and clip to separate

From the heavier side of the part take another zig-zag section behind the ear and clip, to create three separate sections

Back brush hair for texture and create a ponytail in each section, positioned behind the ear

Tease lengths of hair and spray lightly with TRESemmé 24 Hour Body Finishing Spray

Create a 4-strand braid with each ponytail and fasten with an elastic

Wrap braids around the top of the head, tucking the end of the braids under and fasten with bobby pins

Finish with TRESemmé Fresh Start Color Care Dry Shampoo for a matte undone look
Shop the TRESemmé products that were used to create this boho-chic updo:
Make sure you have the following tools handy to help you get the look:
-Teasing brush
-Clips
-Blow dryer
-Small clear elastics
-Bobby pins
-Hair pins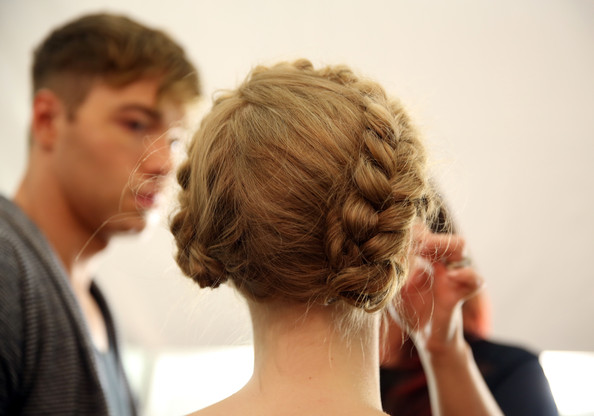 What do you think of the look, Glamazons?
xo,
Glamazon Margo
View Related Posts:
[fbcomments width="600" count="off" num="15"]