Enter To Win $200 To JustFab and Vote for Glamazon Jessica in Their Facebook Contest!
Tuesday, September 24, 2013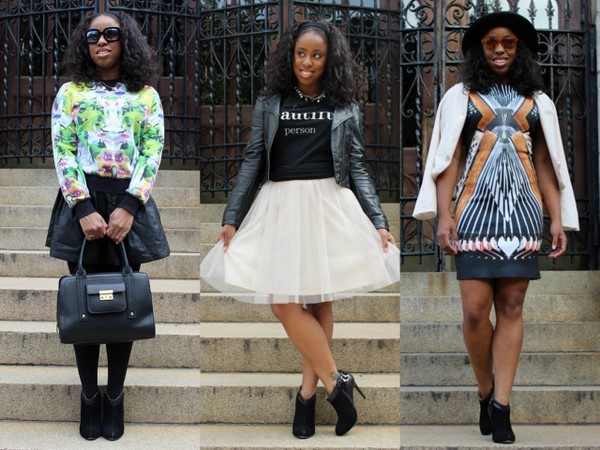 Glamazons,
You know very well my shoe obsession and my deep, all-encompassing love for JustFab (and if you don't know, see my looks here, here and here). So though I almost never participate in contests, I had to say yes when they approached me about participating in a "1 Boot, 3 Trendsetters" competition on their Facebook page. Three bloggers were asked to style their 'Margaux' booties three different ways, and you know I live for a pair of shoes I can dress up or down!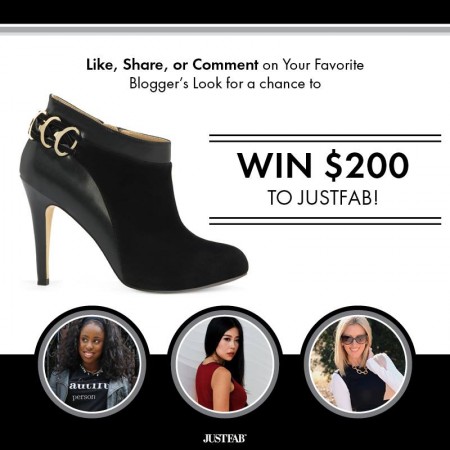 The best part about the competition, if you participate (which you can simply do by liking this pic), you're automatically entered to win $200 to JustFab. And at $40 a pop, $200 can get you a lot of beautiful Fall boots.
Good luck, Glamazons, and thank you much for the support. xoxoxo!
Also, check out the other style bloggers featured – they're pretty dope: The Stylish Housewife and Good, Bad and Fab.
I'll have info up on my looks next week! AND if you're so in love with those gorg suede and leather 'Margaux' booties with the gold metal detailing and don't want to wait until the contest is over, snag a pair here.
Kisses,
Glamazon Jessica
View Related Posts:
[fbcomments width="600" count="off" num="15"]