What I Wore: Picasso, Baby
Friday, August 16, 2013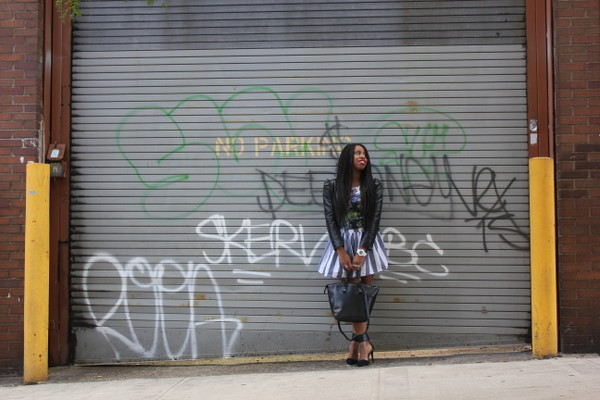 Glamazons,
I've been listening to  Jay-Z's "Picasso, Baby" on repeat these days and I can't help but laugh at the line "Yellow Basquiat in my kitchen corner/Go ahead lean on that ish Blue, you own it." Seriously, I crack up every time I hear it.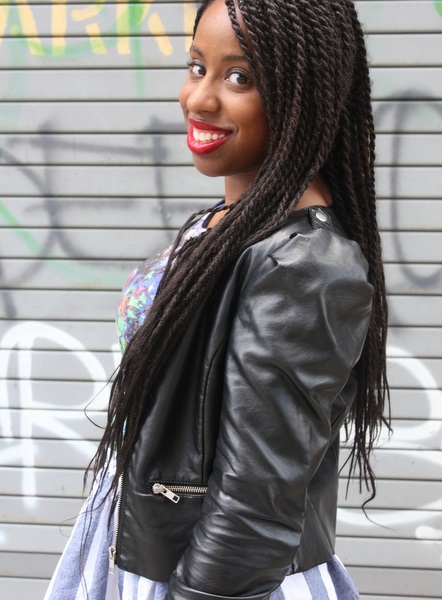 It's pretty adorable that Blue has no idea the worth of the painting she's leaning on. She's just being an adorable, precocious toddler. And it makes me chuckle because I never got away with leaning on my Dad's paintings (or pretty much entering the living room) as a child.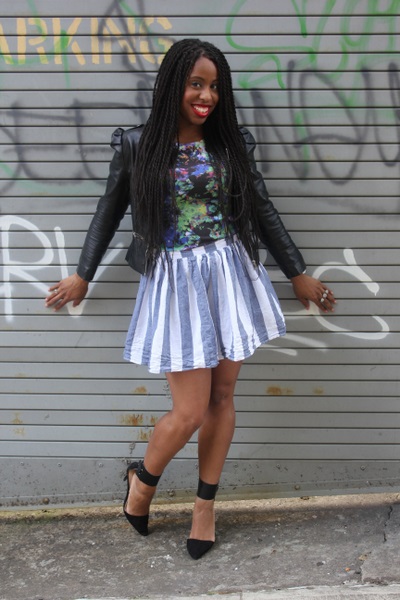 Instead of Basquiat paintings, I lean on graffiti painted on buildings in Harlem. It's where my girlfriends and I hang out while chatting, figuring out what restaurant/party to hit next or people-watching as the most lively, eccentric folks walk by.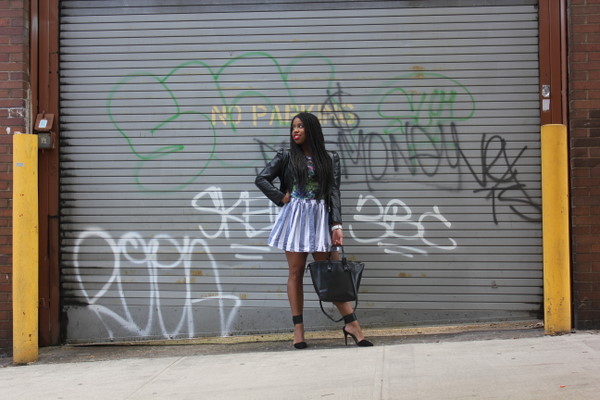 Not nearly as renowned and celebrated, but I love it just the same. Graffiti gives the city character. And it's home to me.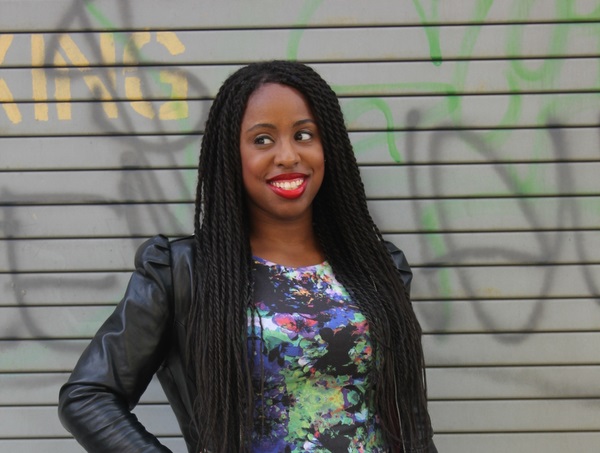 Inspired by all the creativity in the air, sometimes I get a little daring with my outfits. Like this watercolor print top (actually a dress) and striped skirt peppered with a red lip and leather accessories.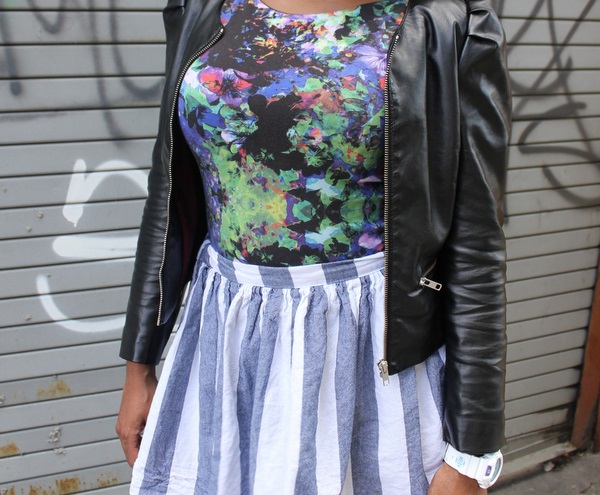 So many people complimented on the outfit when they walked by. Harlem loved it!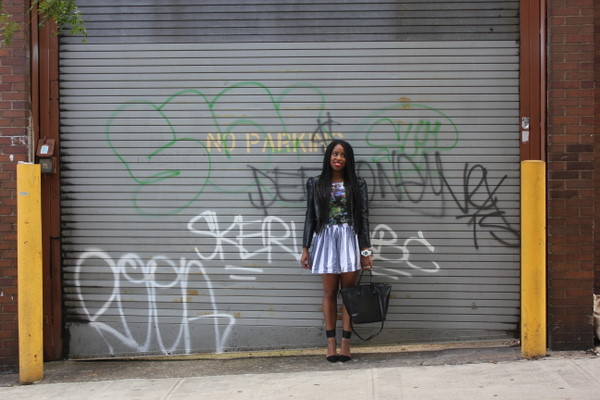 And when Harlem approves, you know you look good.
Oh, what a feeling!
Dress (worn as a top): H&M (Old) | Skirt: American Apparel | Shoes, Bag: Zara (Old) | Jacket: H&M (Old) | Lippie: MAC Cosmetics Ruby Woo | Watch: G-Shock (Similar)
Since most of the pieces are old, shop similar finds here:
–
–
Kisses,
Glamazon Jessica
View Related Posts:
[fbcomments width="600" count="off" num="15"]