Glamazon Guide: What To Wear To Essence Music Festival (For Day, Night, Poolside and on Bourbon Street!)
Wednesday, July 3, 2013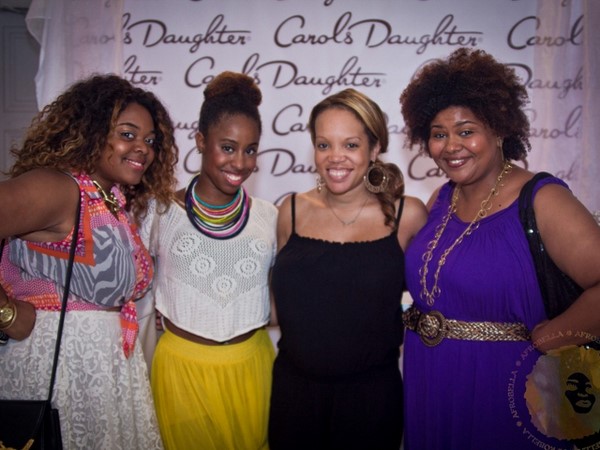 Glamazons,
You know when I get excited, I can barely hold it in. I squeal, shimmy, dance and even run around the room when I'm super geeked about something. What has me dancing in my seat while I should be working today? The fact that in a couple of days, I'm headed to Essence Music Festival.
Yes, I go every year, but that doesn't take away from the amazingness of it. I mean, what is better than seeing Beyonce perform, eating incredible spicy Louisiana food and dancing until the sun comes up on Bourbon Street? Nothing at all.
Add to that I'm hosting a blogger crawl this year (#NolaCrawl) with some of my favorite bloggers so I get to hang out with my readers, go to the hottest events, try out the top hair, makeup and skincare products and chronicle it all here for you guys. Again, is there anything better?
Reader Avantia shares my excitement. She hit me on Twitter saying:
Hey! I forgot to ask, do you have a post on Glamazon for music festival fashion ideas? EMF, Made in America or anything outside, really. I read your posts all the time, really love them! Thx!
What a sweetheart! How about I start with Essence Music Festival and cover Made in America Festival closer to Labor Day? By the way, I can't wait for that either!
OK, I jump at the chance to plan outfits and pack for trips so this was an extra treat for me. And in addition, to the music festival part of #EssenceFest, I included some looks for nightlife from white parties to walks down Bourbon Street.
Let's get to it!
DAY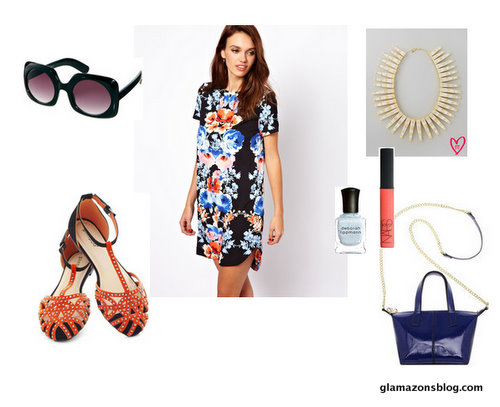 For daytime walks sightseeing in the French Quarter or walking through the convention center, comfort is key. A breezy dress (because boy, it gets hot!), comfy flats and a tote bag to carry your camera, water bottle and makeup bag will do the trick.
–
–
DAY PARTY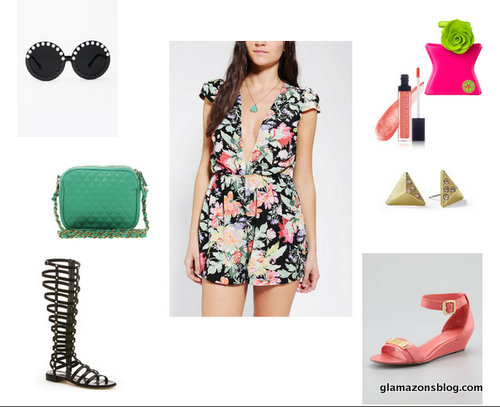 If you are hitting up one of the many day parties during #EssenceFest, you'll want a funky yet cool and comfortable look. A printed romper with trendy accents like gladiator tall sandals is perfect. I love a quilted cross body bag because they're hands free and can hold all your essentials.
–
–
DAY PARTY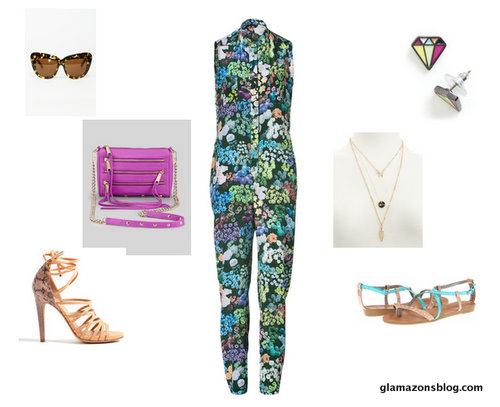 Let's say you're hitting up a day party and want to stunt in your heels. Then right after, you end up walking around for food and in desperate need of flats. Choose a look like this floral jumpsuit that works great with heels or flats, and carry the shoes you're not wearing in a cute bag.
–
–
DAY TO NIGHT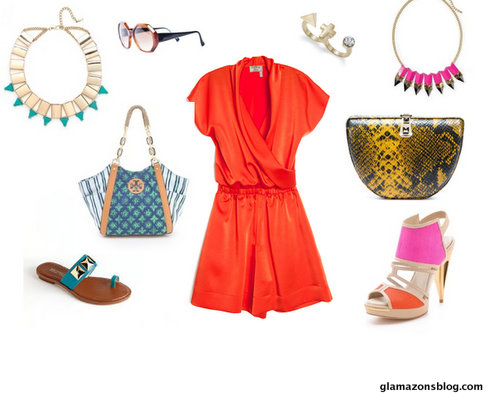 The thing about Essence Music Festival is that it's quite possible that you'll hit the Convention center, grab food in the French Quarter, wander over to Bourbon Street during the afternoon, do the Wobble at like 3pm, dance until 5, grab dinner and before you know it, it's time to head over to the Superdome to catch your favorite indy artist in one of the lounges and you have two seconds to dash in the hotel and change. (Obviously, this has happened to me.)
So I try to come prepared with double duty looks that can work from day to night. It's pretty easy to take a romper and dress it down for day with flats and a tote then jazz it up for night with sandals, a clutch and bold jewelry. Done and done.
–
–
NIGHT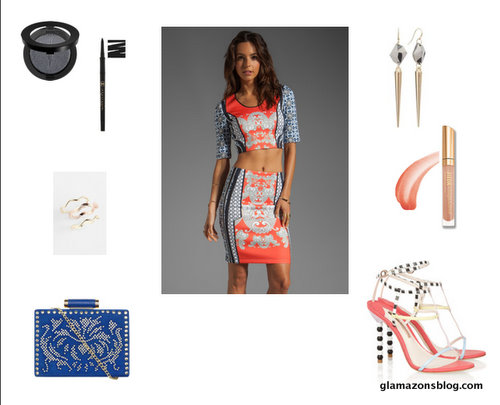 Headed to the concerts and then one of the famous star-studded parties? Get fancy in a cute crop top and pencil skirt set, bold heels and dramatic makeup. Storm!
–
–
WHITE PARTY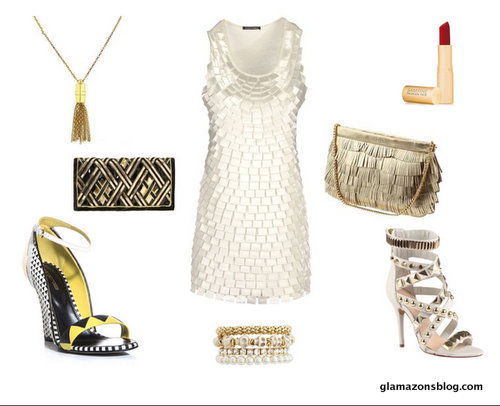 There seems to be a white party every year, I promise you. If you're going this time around, grab a sexy little white dress and pair it with neutrals like gold accessories or go colorful with standout heels and a bold clutch.
–
–
BOURBON STREET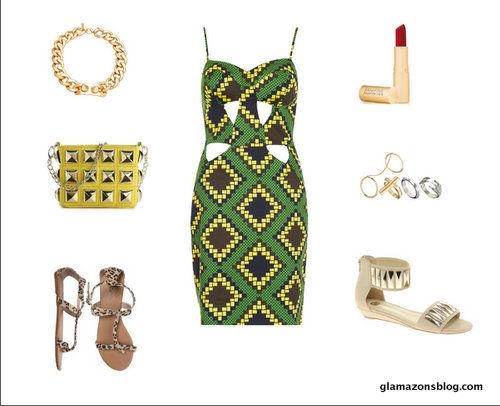 Bourbon Street is unlike anywhere else in the world. Yes, you can go at night and get your life, but dress like you're headed to the club, and you'll be uncomfortable the whole time. For Bourbon Street, you want to be sexy yet casual. Rock a fun dress or romper, always wear flats (seriously…you're walking up and down the street in and out of bars) and throw on a crossbody bag that's easy to hold onto. Trust me on this.
*Since Bourbon Street is such a necessary stop during your #EssenceFest experience, I'm giving you two looks.
Shop look #1 here:
–
–
And get into look #2 here: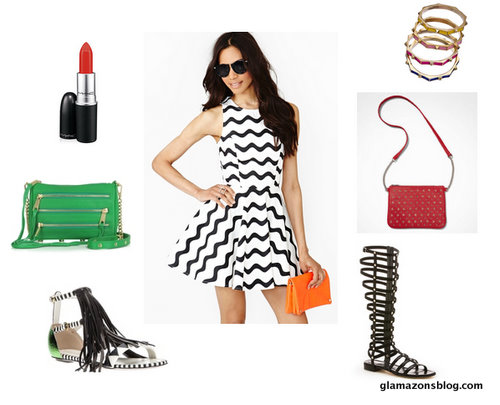 –
–
POOLSIDE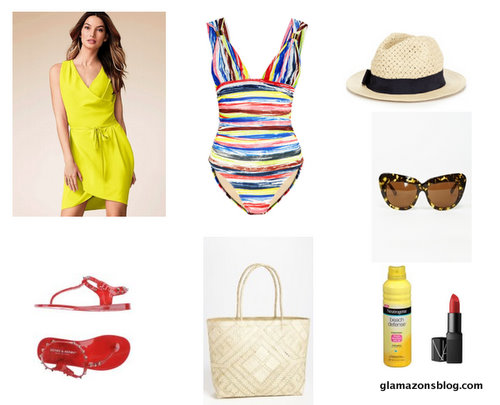 I can't tell you how happy I was when I saw the hotel I'm staying at has a pool! I'm all about luxuriating by water, especially in humid New Orleans. If you're planning on kicking it poolside during the festival, at your hotel or someone else's, here's a cute look to wear for the occasion:
–
–
Hope this helps!
Are you headed to New Orleans for Essence Music Festival? Tell me in the comments. Planning your trip? Check out some fun things I love to do in the city here.
Kisses,
Glamazon Jessica
Image Source: Afrobella
View Related Posts:
[fbcomments width="600" count="off" num="15"]