What I Wore: A "Beautiful Person"
Monday, July 22, 2013
Glamazons,
I love being one of the voices on the internet that celebrates the fact that beauty comes in various forms. Growing up, it was all about fitting one standard: one hair texture, one size, one shape, one skin color and age. That's completely changed. Women are learning to define beauty on their own terms and embrace what they love about themselves even when they don't see it glorified in ads and in magazines.
I didn't always feel beautiful but now I've learned to love my body (my hair, my skin, my eyes, my size – I love being small!) and also, to be proud of the fact that I try to be a good person. There's so much value in striving to be a beautiful person from the inside out – that kind of beauty never fades.
But even though I'm in a great place in terms of self love, a Glamazon can always use a reminder. Enter: my H&M "I'm a beautiful person" shirt. Just in case anyone forgets. :-)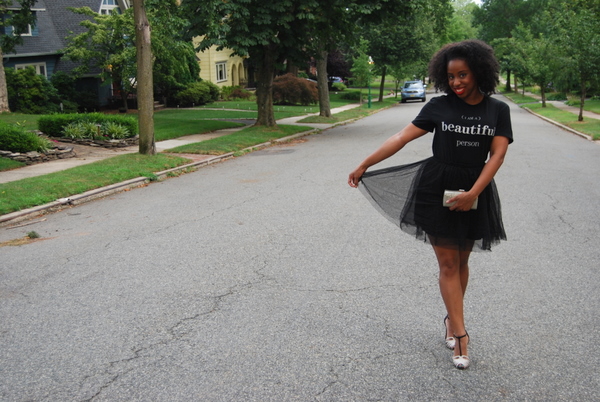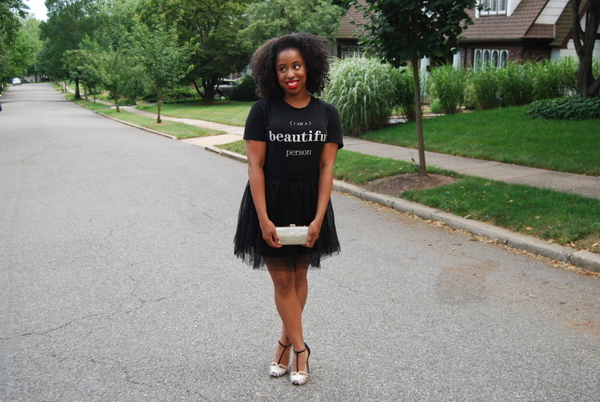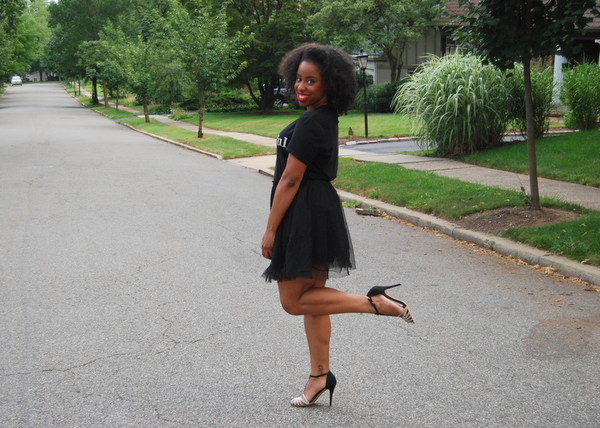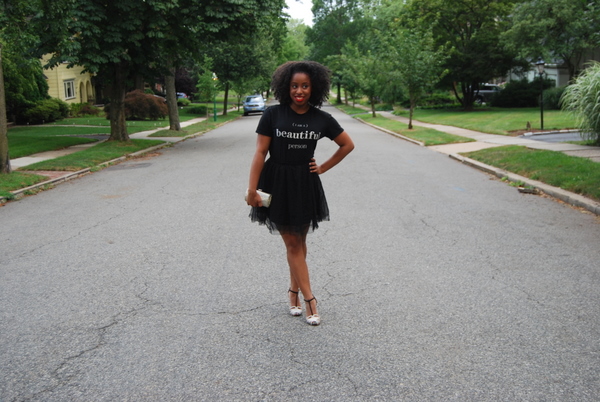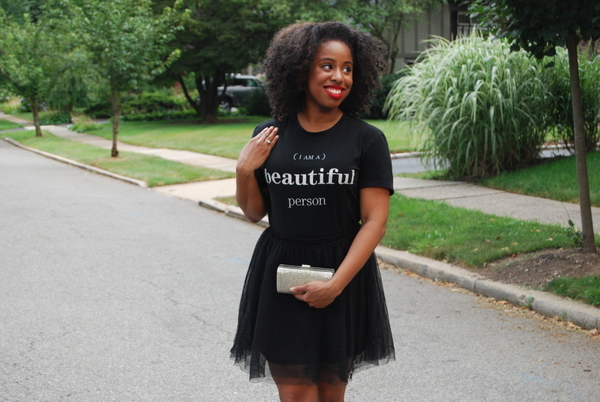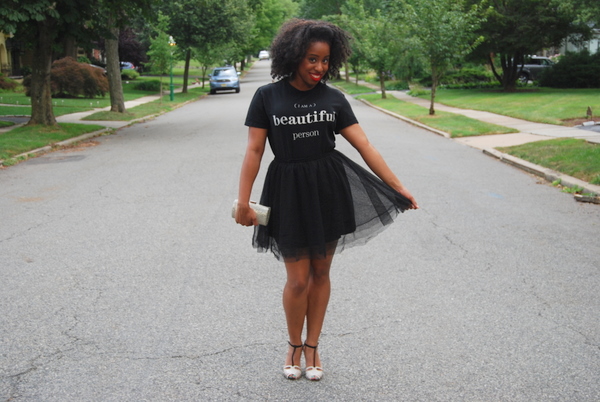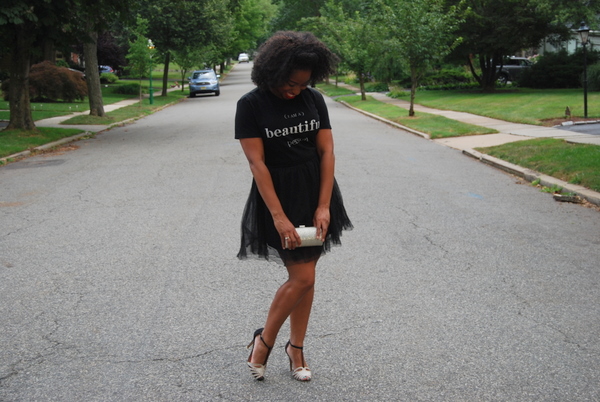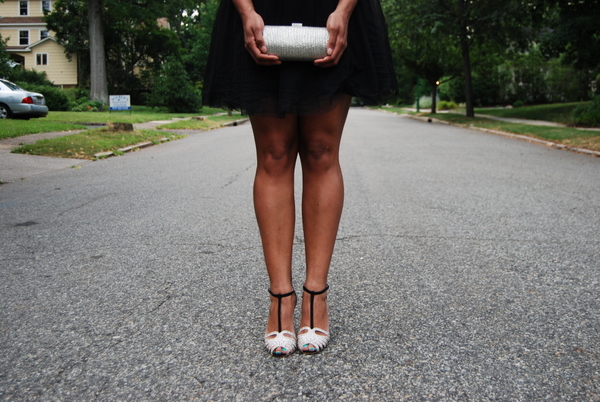 What do you think of my look?
Shirt: H&M (Old) | Skirt (Actually, it's a dress, lol): Forever 21 | Clutch: Similar | Shoes: JustFab ("New Orleans" Style)
Kisses,
Glamazon Jessica
View Related Posts:
[fbcomments width="600" count="off" num="15"]