GLAM SCOOP: Kerry Washington Gets Married, Prince Covers V Magazine and Janelle Monae's New 'Do
Wednesday, July 3, 2013
Glamazons,
Fourth of July is almost here! You know what that means right ladies? Time to rock your best red, white and blue ensembles and fire up those grills! Still picking out an outfit? Check out our guide on what to wear on July 4th.
In the meantime, while you're waiting to watch those beautiful fireworks shrew across the sky, here's the latest scoop!
Kerry Washington Gets Married!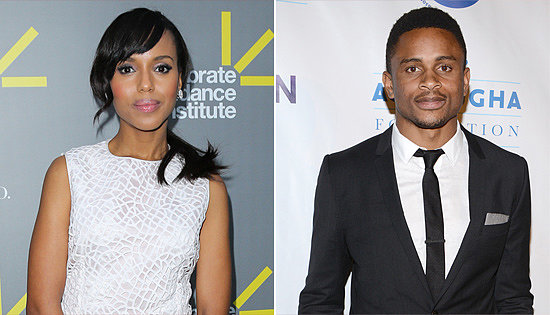 Sorry, Fitz, Olivia Pope is officially taken. According to POPSUGAR, who obtained a wedding license, Kerry Washington, 36, quietly wed San Francisco 49ers cornerback, Nnamdi Asomugha, 31, in a ceremony in Blaine, Country, Idaho on June 24th. Allegedly, the Vanity Fair August 2013 covergirl has been dating Asomugha since last summer. Talk about keeping a secret!
The two share a passion for politics (Asomugha has participated in the Clinton Global Initiative every year since 2009) and acting (he appeared on "The Game" and "Friday Night Lights"). So cute! SN: how hilarious is it that people are already calling the UC Berkeley grad "Brolivia Pope"?!
Two things: 1- I can't wait to see her wedding gown. Do you SEE how beautiful she looks in white?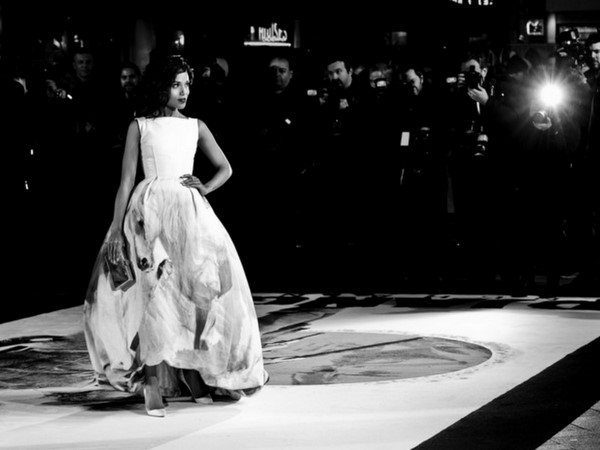 And 2- Vogue Magazine needs to pick this up and get an exclusive for their cover story. You're welcome. [POPSUGAR]
Prince Rocks V Magazine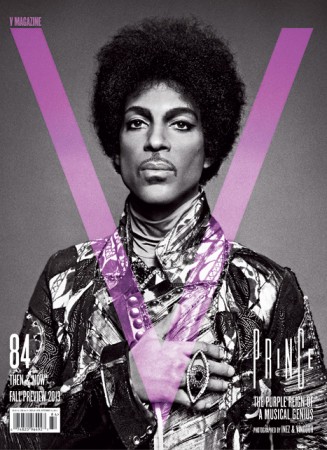 At 55 years young, icon and sex symbol, Prince looks better than ever in the summer issue of V Magazine.
Check out a few quotes from the story:
On whether or not he owns an iPhone:
"Are you serious? Hell, no."
On his favorite song:
"Which one of your children do you like the best? Music comes from the same source. It's all the same thing."
On performing after all these years:
"People come to see us 50 times. Well, that's not just going to see a concert — that's some other mess going on. This music changes you. These people are not being satisfied elsewhere by musicians, you feel what I'm saying? It's no disrespect to anyone else, because we're not checking for them. But we don't lip synch. We ain't got time for it."
Lovin' the 'fro, Prince!  [Us Magazine]
Rihanna Rocks Barely-There Dress at Chanel Haute Couture Presentation
Never one to shy away from pushing the envelope, Rihanna turned heads and raised a few eyebrows yesterday at Chanel's Fashion Show in Paris when she showed up rocking a barely-there white shirt dress.
Although this look is a little too provocative for me personally, I must say RiRi looks amazing! What do you think, Glamazons? [Glamour]
Stop what you're doing, and shop Topshop's amazing sale!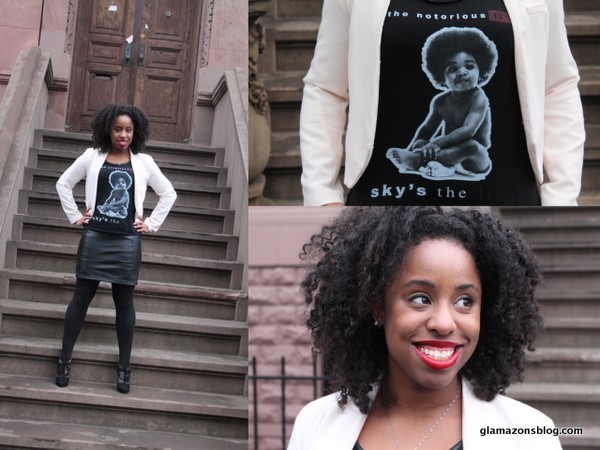 Get ready to shop 'til you drop, Glamazons! There's a big sale happening at TopShop right now! And on top of that, you can take an additional 30 percent off the sale price. Need I say more?
You won't regret it, I promise. Don't believe me? Check out Glamazon Jessica looking fly in this black leather skirt from Topshop. You can totally grab her skirt and so much more. Have fun, ladies! [Topshop]
Taylor Swift Debuts New Fragrance Commercial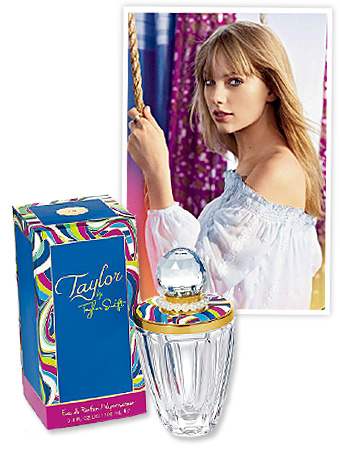 Taylor Swift's newest fragrance, Taylor, is finally here! And it's the perfect blend of hydrangeas, peonies, vanilla, tangerines and cashmere musk.
In a press release, Taylor said: "Taylor by Taylor Swift is a mix of a lot of things — it's sweet, it's sophisticated, it draws you in — it's really my way of translating classic, yet modern, into a perfume.
Taylor is available now at Macy's and ULTA Beauty. Check out Taylor's new commercial below:
–

–
Are you planning on picking up Taylor's latest fragrance? – Glamazons
Check out Janelle Monae's New 'Do!
Yes, you read that correctly. Covergirl Janelle Monae is rocking long hair in her new music video, "Dance Apocalyptic."
And even more shocking, she's not wearing a pantsuit! Double gasp!
Check out the new video below:
–
–
What do you think the Janelle's new 'do? [Clutch]
Have a fabulous Fourth of July!
Smooches,
Glamazon Princess
View Related Posts:
[fbcomments width="600" count="off" num="15"]