GLAM SCOOP: Kate Middleton Fans Crash Jenny Packham Site, Jay-Z Collabs with Barneys and First Look at Butter London Makeup!
Wednesday, July 24, 2013
Happy Hump Day, Glamazons! I was invited to an event yesterday celebrating Lala's new gig with Caress (deets coming!) and feel like I am so behind. I even missed "Catfish," which is my Tuesday staple. I'm catching up on that and this week's fashion and beauty news now. Let's get to it!
Kate Middleton Wears Jenny Packham, And Their Website Crashes
Unless you've been living under a rock, you know that this week marks the arrival of the Royal Baby, Prince George Alexander Louis of Cambridge. And like a true Glamazon Mom, Kate Middleton had her hairstylist meet her at the hospital, freshen up her 'do and then emerged looking flawless (and mysteriously snatched) in a blue polka dot Jenny Packham dress.
The dress, assumed to be a tribute to Princess Diana's polka dot dress when Prince William was introduced to the world like Simba from "The Lion King," was designed by Jenny Packham. As soon as that little tidbit was made public, their e-commerce website crashed from all the attention. Crazy, right? The most mind-boggling part of all: the dress wasn't even for sale. Tragic.
I'm not rushing to buy the dress, but that glorious blowout? I need that in my life. [Fashionista]
Are bridal bikinis a thing?
Recently, while scrolling through Facebook instead of working, I came across my friend's pictures from his recent wedding on the beach. He and his wife were pictured hugging in the water and she was wearing a fancy white bridal-looking bikini. I immediately thought: wait, is this a thing?
Chrissy Teigen thinks so. The swimwear model and John Legend's soon-to-be wife designed a line of bridal bikinis for Beach Bunny Swimwear, an idea she conceived while planning her honeymoon in the Maldives with Legend: "I want to wear a bathing suit for my husband that makes me feel sexy. I know other women feel the same way, so I was inspired to design a line."
The swimwear, which hits stores in September and is modeled below by Kate Upton, includes bridal flourishes like Swarovski crystals and Chantilly lace. "While the swimwear had to be eye-popping as well as functional for honeymoon travel, it also needed to stand apart from other styles on the beach," she says. "So we added a little humor!" The humor she speaks of? The word "Bride" is printed on the bottom of the bikinis. Love it!
Def snagging one of these bikinis…as soon as I find a groom. Ahem. [The Knot]
Fall in Love with Kate Spade x KEDS New Collection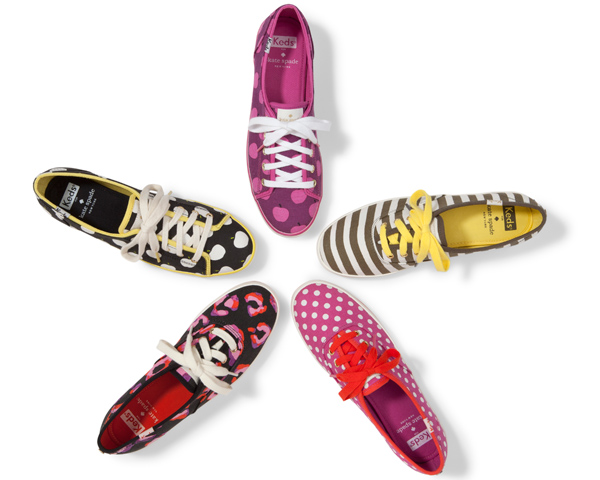 Remember we were all having heart palpitations over Kate Spade's collection with Keds this summer? There were those amazing pink pointy sneakers and polka dot styles that everyone had to own. Well, there's a Fall line coming out August 1st. *does the jig*
The polka dots are back alongside leopard prints, apple patterns and stripes with supercool color combinations. They retail at $75 each at Keds.com, KateSpade.com, Kate Spade New York boutiques and Nordstrom. I'll take one of each. [Elle]
Gabrielle Union Goes Blonde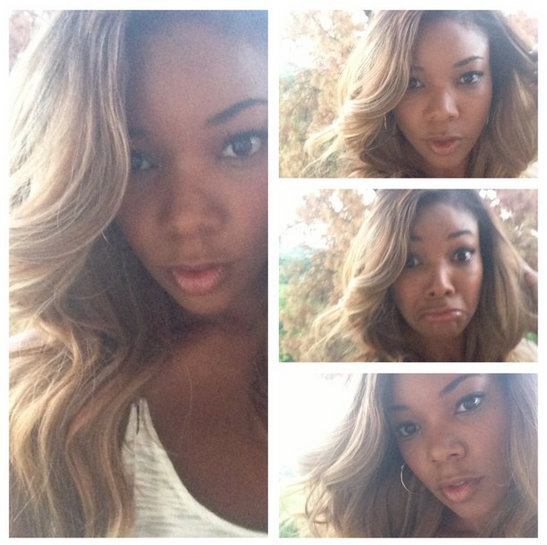 Nothing makes you happier than a change of color when you're bored with your everyday style. Just ask Rihanna, who recently went grey because she was so bored. And I can relate: I'm itching to dye my 'fro with this healthy hair color system as soon as it gets bigger. Gabrielle Union must be in the same boat. She debuted blonde hair today on Instagram and we are in love!
Her golden tresses are luscious and wavy, and the color compliments her gorgeous brown skin. What do you think of her new look? [Gabrielle Union Instagram]
First Look at Butter London's Makeup Line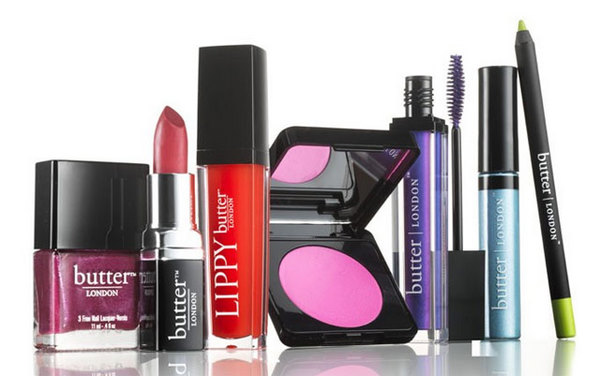 Yay! Butter London Makeup is here! The brand, whose nail polish we adore, is launching a colorful range of cosmetics on August 1st on Ulta.com and ButterLondon.com. It will include cream eye shadow, blush, mascara and more. Check out the full collection at the link. What are you picking up first? I have a strong, intense need for the 'Abbey Rose' blush. Gorgeous! [SheFinds]
Jay-Z's Next Collab? Barneys!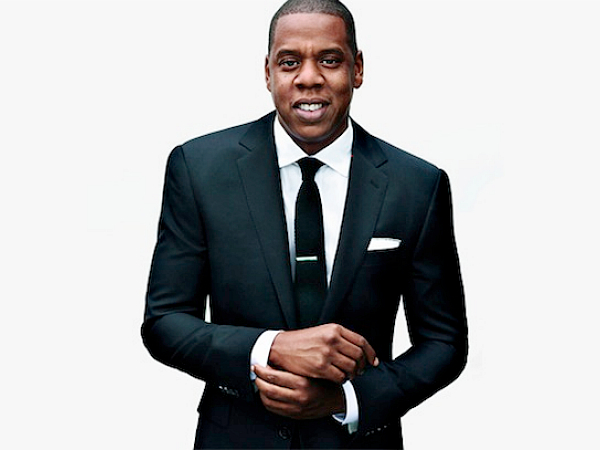 Jay-Z fans can look forward to a guaranteed Christmas gift: their favorite rapper may be designing the Barneys holiday workshop a la Lady Gaga and Disney in years past.
WWD reports that the new Dad has been in not-so-confidential talks with the retailer over a possible holiday collaboration. We're sure there will be plenty of Tom Ford. [Vogue UK]
Until tomorrow!
Kisses,
Glamazon Jessica
View Related Posts:
[fbcomments width="600" count="off" num="15"]