GLAM SCOOP: Public Exhibit Lets You Touch Natural Hair, Pat Cleveland for Zac Posen Resort and Sarah Jessica Parker Designs Shoes!
Thursday, June 6, 2013
Glamazons,
Is the weather hot enough for you, yet?
I'm looking forward to refreshing myself from the day's heat with an event tonight, a private tasting of Owl's Brew (a tea crafted just for cocktails). Intriguing, right?
For now, let's chat about the latest fashion and beauty tea, shall we?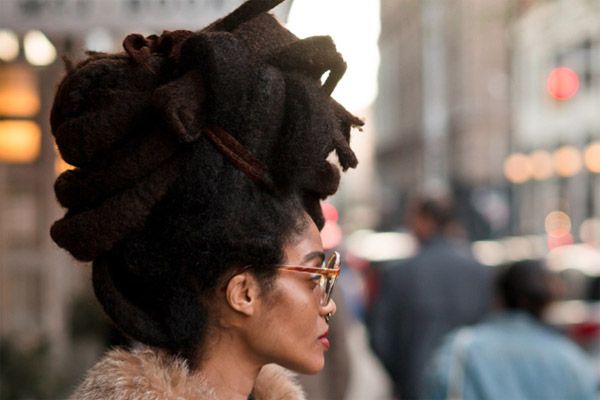 -I have to admit: I love twirling my natural curls. And I let people I love (i.e. my parents, siblings, boyfriend, niece) touch my hair if they want to. But strangers? Umm…nope.
I usually tell people "oh, it's oily" so they'll stay away but honestly, that hasn't even stopped the super fascinated hair-touchers. As it turns out, there's an interactive public art exhibit taking place in New York City's Union Square today (and on June 8th) just for those touchy-feely strangers presented by Un-Ruly. It's called "You Can Touch My Hair" and allows visitors to touch various textures of black hair on living subjects from 2pm to 4pm (RSVP here and get more info here.). Would you ever participate in this? – Huffington Post
-You guys know I've actually had dreams of visiting Coco Chanel's apartment in Paris and petting Karl Lagerfeld's cat, Choupette (who he says he wants to marry…lol) as he and I walk arm-in-arm up those famous stairs.
Well, Rihanna is living the dream, literally, as she just shot an editorial for Lurve Magazine at the famous apartment at 31 Rue Cambon. No, I'm not jealous at all. – Rihanna Instagram
-Talk about generational beauties. Jada Pinkett-Smith poses with her mother, Adrienne Banfield-Jones, and daughter, Willow Smith, in the new issue of Redbook Magazine. Don't know if you guys remember but I met Jada's mother at the 2013 BET Awards and loved how warm and genuine she seemed. Can I join the family?
Jada opens up about her love for Will and how the two find magic in everyday moments in the new issue. – Clutch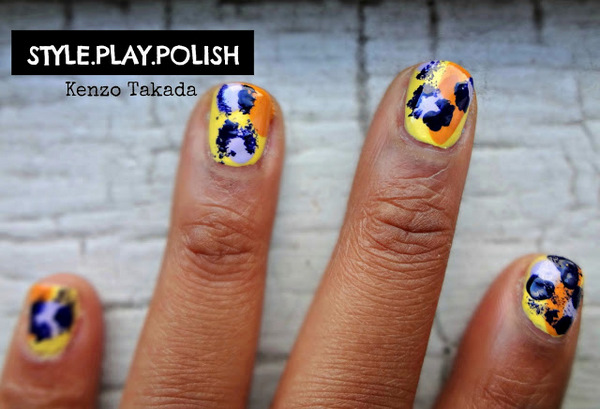 -Guys, you know the Kenzo leopard print of my dreams that everyone's been spotted in from Beyonce to Brandy? Well, the gals at LoveBrownSugar came up with an easy way (I swear, four steps!) to recreate the print on your nails. Doesn't get much cooler than that. – LoveBrownSugar
-Speaking of Beyonce, she sure doesn't miss a day of work! The "Mrs. Carter Show" performer, who recently announced that she's NOT expecting, has a new commercial for L'Oreal's Infallible collection coming out. Love her sleek ponytail and red lip from the above sneak peek! The commercial plays clips of "Standing On The Sun," which is randomly my new favorite song (strictly for the reggae breakdown). Can't wait to see the finished product. – Vibe Vixen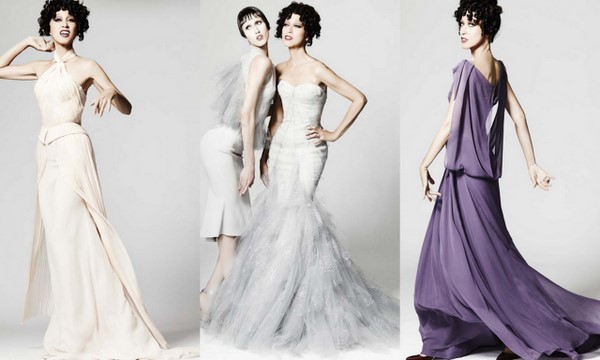 -The inimitable Pat Cleveland and her gorgeous daughter Anna model Zac Posen's resort collection. I'm in awe of Zac's incredible tulle gowns and floral cocktail dresses…and the fact that the mother/daughter duo look like twins (those Cleveland genes!).
Zac is just as obsessed: "I was really proud to be shooting mother and daughter Pat and Anna Cleveland. It was a magic moment. It felt so iconic. I felt like we were expanding for the public the age range of how fashion is shown today. […] It's a part of fashion history having Pat, and it represents the age range of the actual customer." – Fashionista
-Today is just so epic. Why, you ask? Well, it marks the 15th anniversary of "Sex and The City" and also, the day its star actress Sarah Jessica Parker announced to the world that she's designing shoes (and bags, and trenches).
Remember how much Carrie Bradshaw loved shoes (she actually spent her entire columnist salary on it and almost lost her house because of it)? I'm pretty sure the coincidental timing is a sign that SJP's shoe line is going to be brilliant. Oh and one small detail: Manolo Blahnik is helping her. SATC fans everywhere are smiling.
Carrie, err, Sarah Jessica Parker told Vogue: "Because I got to play that role, I wore a lot of shoes, and by default I learned an enormous amount. It's hard to"—no pun intended—"walk away from that."
Love it! No launch date yet but the shoes will range from $200 to $300, which is way less than what Carrie spent on them. – Vogue
Kisses,
Glamazon Jessica
View Related Posts:
[fbcomments width="600" count="off" num="15"]