5 Things Nobody Tells You About Being Natural (That You Kind of Need To Know)
Wednesday, June 19, 2013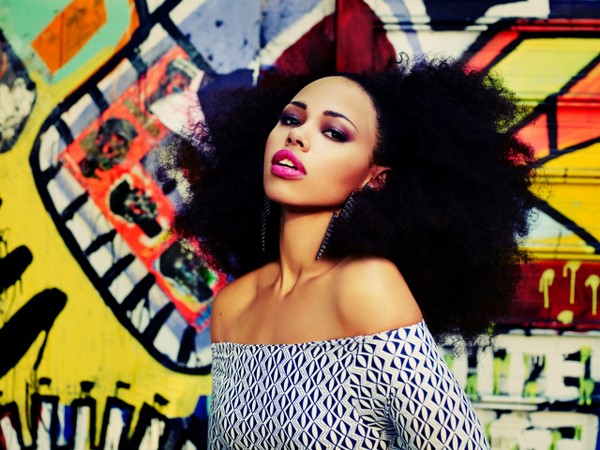 Glamazons,
I've become sort of the go-to person among my family and friends for natural hair questions. And I love it! As an older sister, I'm pretty used to exploring, discovering things and sharing them with my loved ones. I get satisfaction when my information is helpful to one of my cousins/friends who are overwhelmed with the task of learning how to manage their natural texture. I love it mainly because I remember when I was in their position, trying to figure it all out and in need of a helping hand.
When doling out advice, I try to give them the bare bones honest truth. I figure they need a complete 360 degree picture about what going natural entails. That means I'm very forthcoming about the challenges (and I offer solutions) so they can be as prepared as possible when styling their hair.
Over the almost three (!) years I've been natural, there are several things I struggled with that don't get discussed regularly among naturals. Let's chat about them now, shall we?
5. I Love Afros But I Need Protective Styles

The natural women you see in product ads and on television (hello, Tracee Ellis Ross) often wear their hair in a beautiful, billowing 'fro that blows in the wind and is reminiscent of '70s carefree glamour (hello Diana Ross). But hunny, when you're growing out your hair from a big chop or just want to strengthen your strands, it's time to tuck that 'fro away (just for a little while!). A protective style is ideal.
As I explained to my cousin, styling and manipulating your hair everyday is going to lessen your chances of retaining length. There are so many protective styles to choose from (here are a few that are great for summer). And there is still plenty of time to let your 'fro fly…in moderation.
4. About That Moisture Life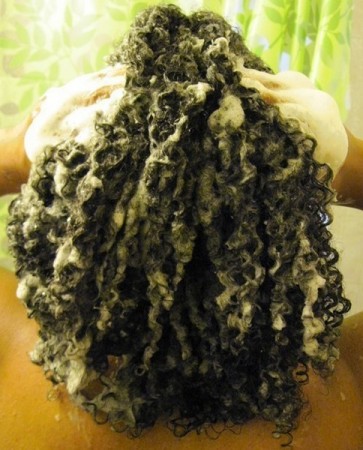 Every texture is unique but one thing we all need is moisture. After I big chopped, I was shocked by how much my hair craved oils, conditioners and masques, since I avoided these things like the plague when I was relaxed. Now, I slab on conditioner and my hair loves me for it.
I also am sure to wash my hair with cleansing conditioner instead of shampoo that contains sulfate so my hair isn't stripped of essential oils it needs to stay healthy. If you're transitioning, know you'll need way more moisture than when you were relaxed and a couple pumps of Olive Oil spray did the trick.
3. Single-Strand or Fairy Knots, The Bane of My Existence
The first time I heard about knots was from this meme: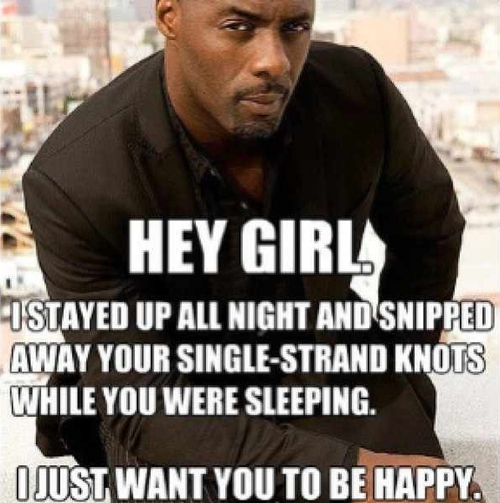 I had no idea what Idris, ahem, whoever created this, was talking about. Now, I know very well. These knots (referred to as single strand knots or fairy knots) are tiny balls that form when our curly ends coil up so much they actually tie a knot around themselves. Some naturals never experience these, but they literally drive me insane.
You can avoid them by sealing your ends with oil (I use coconut), stretching your ends, covering them up with a protective style or just snipping them (which I do in times of distress but don't necessarily recommend).
2. Accidental Dreads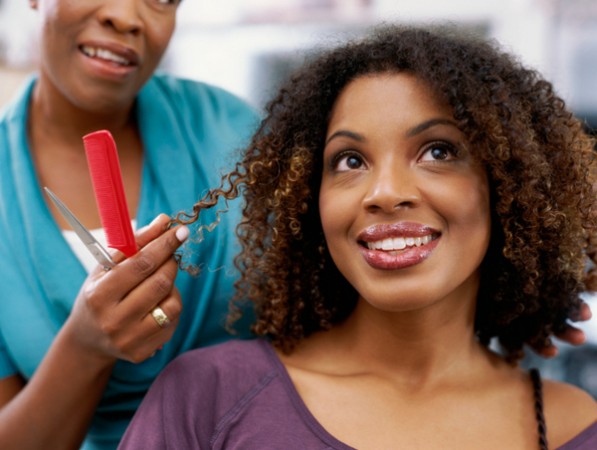 Yes, you read that right. No one talks about this but some of the gorgeous 'fros you see out there may have surprises toward the crown of the head: dreads. They form organically when your hair is significantly tangled and a clump of tangled hair starts to create one massive dread. The longer you wait to detangle it, the harder it is to separate your curls.
Detangling is not for the faint of heart (I'm posting all about it soon) but as a rule of thumb, I avoid dreads by detangling once a week. To do so, I saturate my hair with conditioner, separate it into several sections and using a wide tooth comb and starting at the end of my hair, I slowly comb through working my way up to the root. It's a time-consuming, arduous process but it's much better than having to cut off a wad of hair that I let tangle into a dread, right?
1. Shrinkage is Real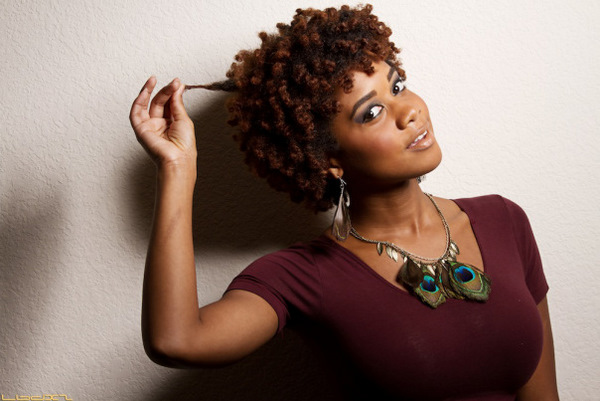 Before I big chopped, I noticed that natural hair looked longer straight than in an afro. I didn't make a big deal of it until I went natural myself. Now that I've seen a hundred length tests (where naturals pull a curly strand out to test how long it is), I realize that shrinkage is not a game. I experience it most from a wash-and-go; three hours of air drying later, my hair goes from mid-length to a TWA (teeny weeny afro) state. It's insane!
To avoid that, I regularly stretch my hair without using heat. I am a firm believer in braid-outs, twist-outs and Bantu knot-outs but I've also learned that top knots can stretch my hair beautifully (and umm, don't require much work). My hair is almost perpetually in a stretched state since natural hair that isn't stretched is more susceptible to breakage at the spirals of the hair shaft.
Whew! That's it for now. I hope you found some of this info helpful, Glamazons.
New naturals, what other questions do you have about managing your hair? Veterans, what do you wish someone told you about caring for natural hair? Let's discuss!
Kisses,
Glamazon Jessica
View Related Posts:
[fbcomments width="600" count="off" num="15"]