GLAM SCOOP: Massive Zara Sale Happening Now, Beyonce's L'Oreal Commercial is Here and Sneak Peek of Kelly Rowland's New Video
Friday, June 21, 2013
Glamazons,
Friday is here and so is the first official day of summer! I don't know about you, but my week has been insanely busy. So much to do, so little time! And this weekend shows no signs of slowing down.
Anyway, let's talk about two things that always seem to put a smile on my face: beauty and fashion. Here we go!
Stop What You're Doing, and Shop This Massive Zara Sale!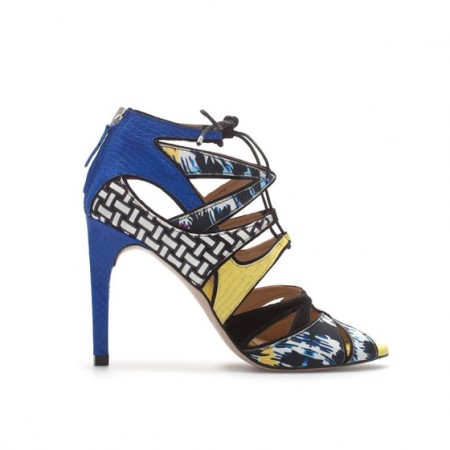 Zara's incredible summer sale begins today and we may or may not have already bought 2 pairs of shoes…and a bag…and a necklace. Get your entire life over at Zara's e-commerce site (and stay tuned for even more markdowns!) [Zara]
Michelle Obama's Bangs Still Get People Talking!
I can't believe we're still talking about Michelle Obama's bangs. As you may or may not know, the First Lady is currently in the process of growing out her blunt trim. And during her speech at the G8 summit in Belfast on Monday, folks seemed to be distracted by her new side-swept bangs and immediately voiced their disapproval via Twitter:


What's the big fuss about? I think Michelle looks fabulous! And her outfits during that entire trip were amazing. Do you agree? [Huffington Post]
Forever 21 Launches Street Style Blog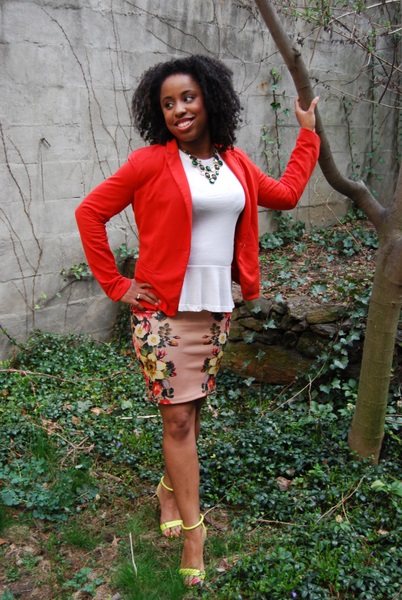 More than I love spending my days and nights shopping Forever 21, I love seeing how people piece their clothes from the mass retailer together! Forever 21 must love it too because they're celebrating street style in a new blog.
The site, called "21st street," allows you to click on fashionable street style photos and shop the pieces for less at Forever 21. Of course, that wouldn't be necessary for street style pictures from this blog, since we love Forever 21 and already wear it as you can see in Glamazon Jessica's look above, lol. [21st Street]
Rachel Zoe is Expecting Her Second Child!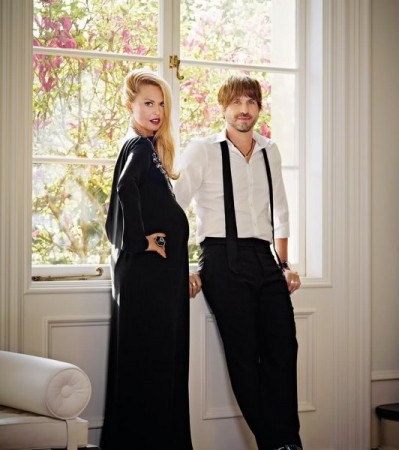 Mahj news for Rachel Zoe! Sources are telling Us Weekly the hilarical stylist and fashion designer is pregnant with her second child. Rachel's rep had no comment on the pregnancy, but it looks like she's going to need some new maternity clothes soon! Maxi dresses, anyone? [Glamour]
Alexander McQueen releases first fragrance in 10 years!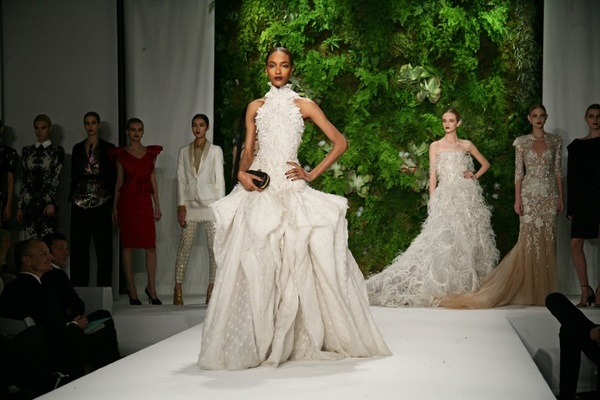 Alexander McQueen has everyone jumping up and down with excitement following the announcement of a fragrance deal with P&G.
This is the first fragrance deal for luxury brand in 10 years. The late founder, Lee Alexander McQueen, released two fragrances through YSL Beauté: "Kingdom" in 2003 and "My Queen" in 2005.
P&G Prestige Vice President Luigi Feola told WWD: "We believe it's probably the most prominent brand that is not yet playing in the luxury beauty market. Alexander McQueen brings a unique perspective to the P&G Prestige portfolio. It is a tremendous privilege to partner with Alexander McQueen and to bring this incredible brand to beauty."
No release date has been set but you can rest assured that we'll keep you posted! [Bella Sugar]
Jourdan Dunn is Gorg in Allure Magazine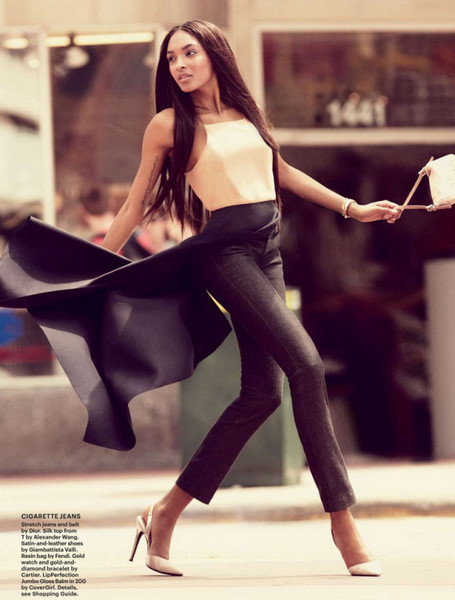 Jourdan Dunn looked glamazing sporting denim duds in her new shoot, "The Happiness Jean," for the July issue of Allure Magazine. The British supermodel posed for her life in Juicy Couture, Louis Vuitton and DKNY to name a few!
I don't know about you Glamazons, but I think I might've just found the inspiration I needed to rock a denim bustier! What do you think of Jourdan's latest shoot? [Beauty is Diverse]
Kelly Rowland Releases The Teaser for "Dirty Laundry" Video
Kelly Rowland posted a sneak peek for her new "Dirty Laundry" video and we already love the visual.
From Kelly's dark lips to silhouettes of her famously long legs, she looks gorg even as she sings about a painful relationship from her past. They say the best revenge is looking good, right?
Check it out below:
–

–
Love it! [MTV]
Jennifer Lopez Gets a Star in Dior
What's more glamourous: a star on the "Hollywood Walk of Fame" or a Dior white and pink ball gown? Jennifer Lopez knows how to make a memorable fashion statement, channeling Carrie Bradshaw in a ball gown with a simple white top and dramatic full pink skirt for this landmark moment in her career. We're pretty obsessed. [Styleite]
Beyonce's L'Oreal Commercial is Here!
Beyonce is stunning in a sleek ponytail, all white ensembles and a bright lip for her new L'Oreal Paris Infallible lipstick commercial. I lovelovelove the instrumental for "Standing in the Sun" playing in the background. Check it out below:
–

–
As I told my friend Michelle today, I already know all the choreography to that song from Bey's "The Mrs. Carter Show" tour. Seriously. Can't wait to see her perform at Essence Music Festival this summer! In the meantime, what do you think of the commercial? [YouTube]
Until next week!
Smooches,
Glamazon Princess/Glamazon Jessica
View Related Posts:
[fbcomments width="600" count="off" num="15"]