Exclusive: Ursula Stephen's Tips on Straightening Natural Hair PLUS Motions Straight Finish Review
Wednesday, May 1, 2013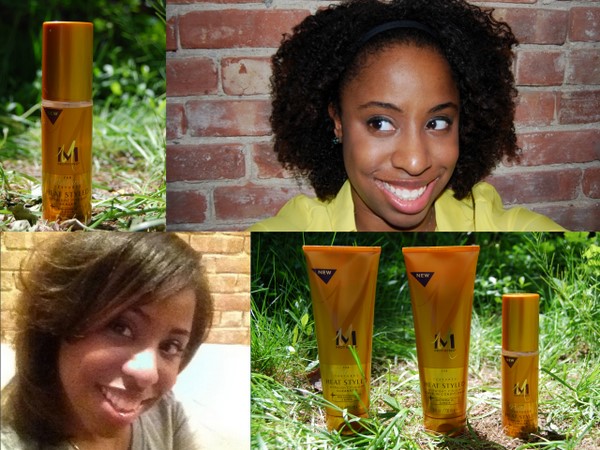 Glamazons,
I was so anxious to straighten my natural hair for the first time since my big chop. Afterall, it had been two years since I even put heat on my hair! I had so many questions: would my hair be thick and shiny? Would it frizz up and revert back to curly against my wishes? Would straightening it forever mess up my curl pattern? I was in distress thinking about the possibilities.
Luckily, two things put my mind at ease: my incredible hairstylist Jawara and my products: Motions Straight Finish collection which make straightening a super-easy 3-step process.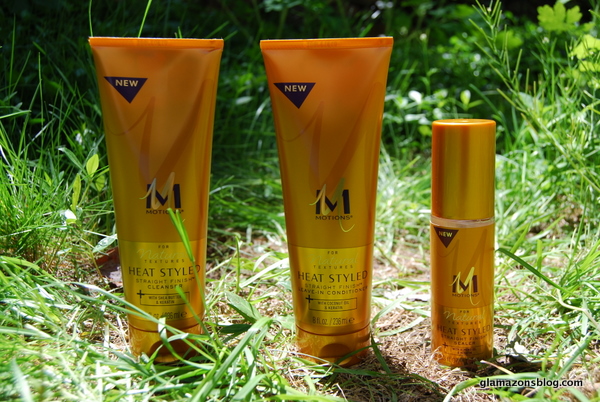 I heard about the products through Ursula Stephen, who we interviewed here.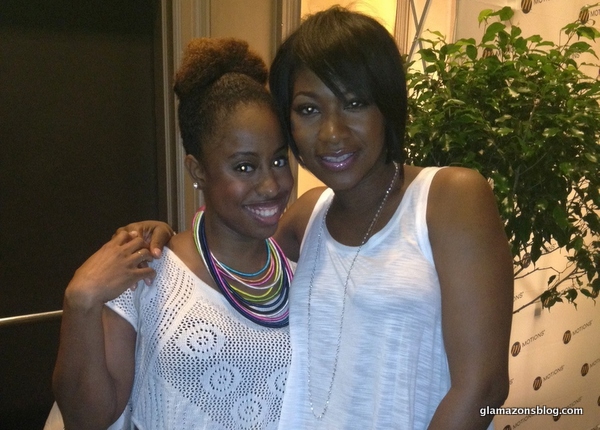 The stylist behind Rihanna's gorgeous strands gave me the scoop on straightening natural hair when I asked her for advice on a new summer style.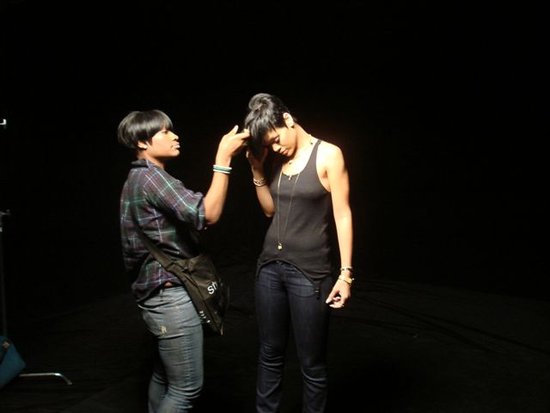 Here's what she had to say:

"This season is all about versatility. So many natural girls want the option of straight styling their hair and I think a sleek, chic look is on-point for the summer. If you have the right products, you don't have to reserve your straight style for the cooler months. Motions just introduced a new 3-step line called Straight Finish. It's a cleanser, leave-in conditioner and sealer that work together to prep, protect and seal natural hair for straightening ease. Best part is, after one wash you bounce right back to your curls and, in my experience, less heat is required to straighten the hair when you use the three products together. Try it!"
Glamazons, hair rule of thumb: if Ursula cosigns it, I'm giving it a try. (Seriously, I didn't even rock my top knot without her seal of approval).
The collection, which includes a cleanser, leave-in conditioner and sealer, aids in straightening while nourishing and strengthening your hair. Though it contains SLS, the ingredients are generally moisturizing and fortifying.
The cleanser contains shea butter, soybean oil and keratin protein: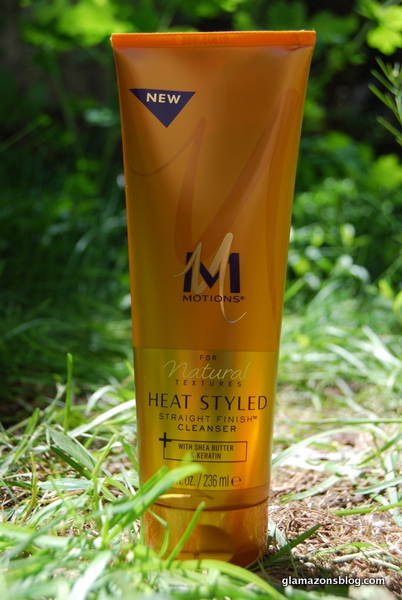 The conditioner boasts coconut oil and argan oil: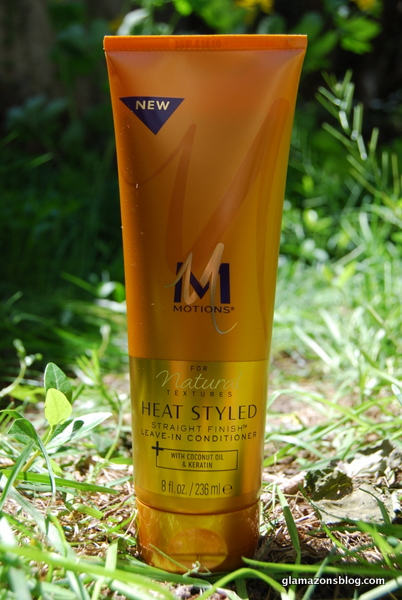 The sealer includes argan oil, sweet almond oil and keratin protein: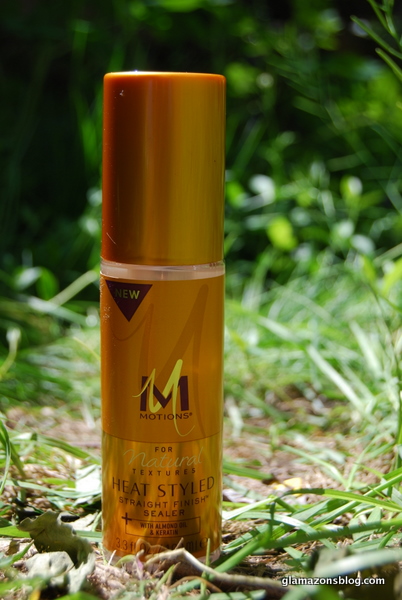 I loved the effect on my hair! The cleanser left my hair feeling clean and moisturized while the conditioner made my strands soft to the touch and protected them against the heat of the blow dryer and flat iron.
Finally, I used the sealer to help my strands come out as straight and shiny as possible and it worked amazingly well. My hair, which is longer than its ever been (!), had lustre and moisture and I was amazed at how straight it was. Oh and frizz was a non-issue, even though it was super windy outside.
Check out my hair after the blowdry before a trim: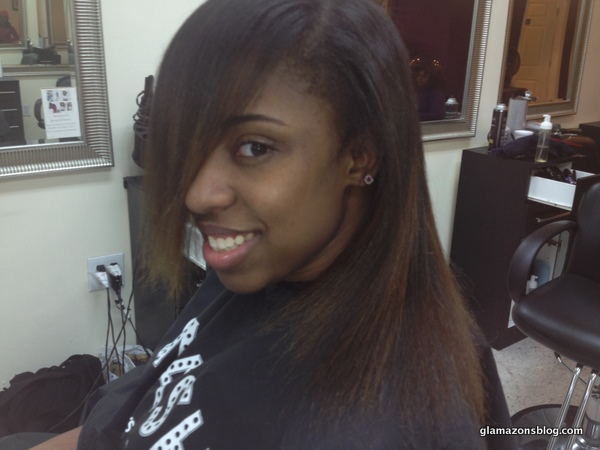 And here's me showing off my finished look: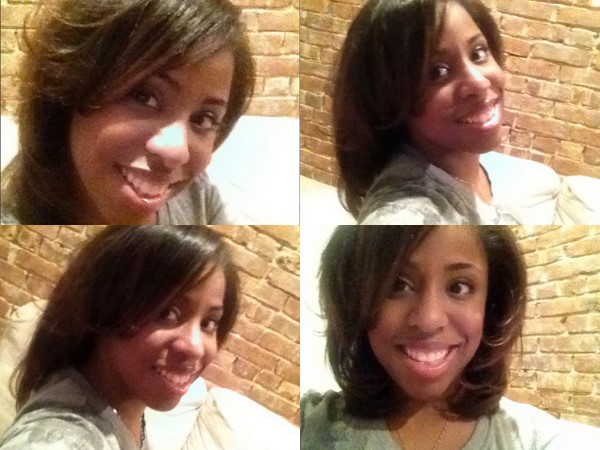 I adore this style! I'm all for straightening your hair if you do it with the right products. Motions Heat Styled Straight Hair Finish collection is a great option for nourishing and protecting your strands in the process.
Since I never hate to keep the goodies to myself, I'm giving away 5 sets of Motions Straight Finish products. Yes, you read that right. Five!
Here's how to enter in 3 easy steps:
1- Follow @Ms_Andrews on Twitter and @msandrews on Instagram.
2- Share this giveaway post on Twitter using the hashtag #curly2straight.
3- Leave a comment below telling me how often you go from curly to straight.
That's it!
I'll announce a winner on Monday, May 6th. Good luck, Glamazons! I promise you'll love it.
UPDATE: A winner has been announced and this giveaway is no longer running. Thanks to all who participated.
If you want to shop on your own, pick up Motions Straight Finish at Target, Walmart and drugstore.com.
Kisses,
Glamazon Jessica
Photos: Makeda Saggau-Sackey.
View Related Posts:
[fbcomments width="600" count="off" num="15"]