What I Wore: Just Fab 'Cartagena' Snakeskin Yellow Sandals
Friday, May 17, 2013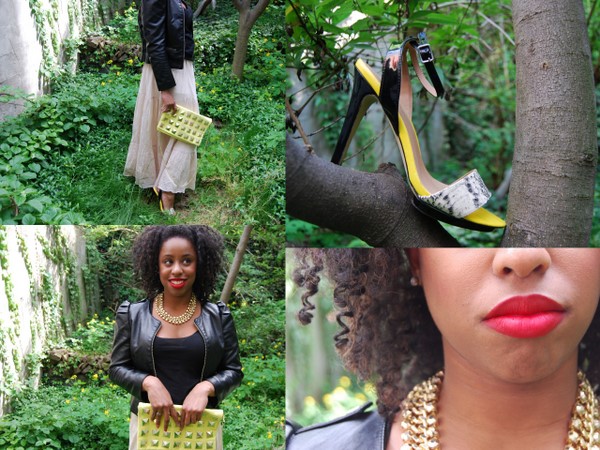 Glamazons,
When it comes to style and life, I'm pretty much all over the place. My moods (which also inspire my outfits) never fit neatly into one box, which is why New York City is the perfect place for me to be right now. Somedays, I have a lot of sass and want to traipse through the meat-packing district in sunglasses and studded heels. Others, I'm clutching my pearls and remembering to cross my legs and fold my arms in a midi length dress at Lincoln Center. On off days, I'm letting the wind blow through my 'fro in a sweeping maxi dress as I glide through Prospect Park in Brooklyn.
For this outfit, I just kind of threw everything on for one delightfully mixed look. I wore an Anthropologie chiffon maxi skirt and an H&M collarless leather jacket: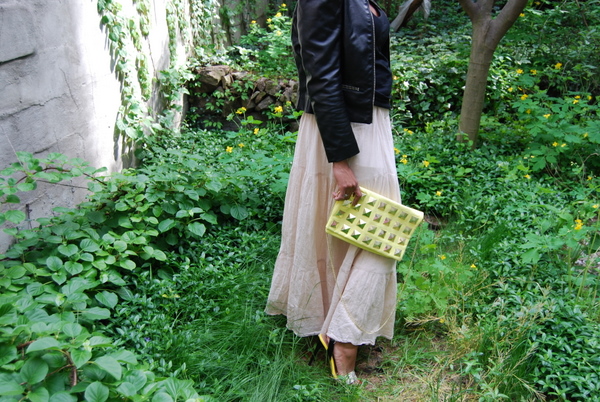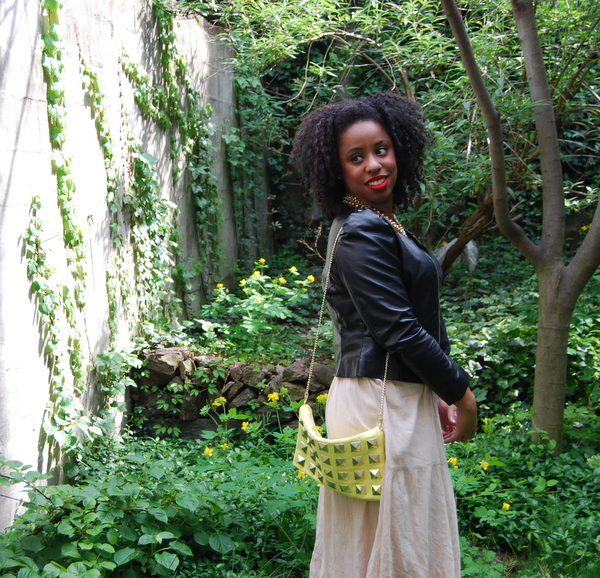 With my beloved gold studded yellow chain purse: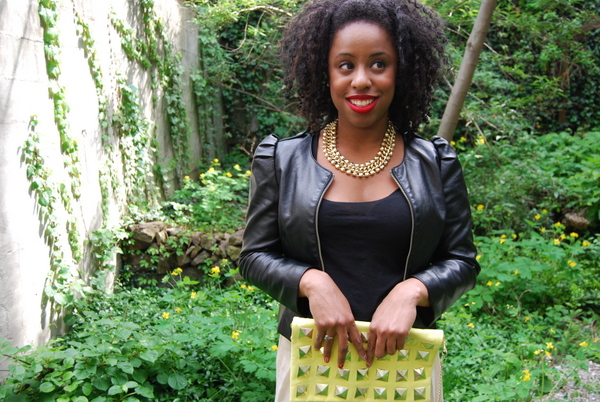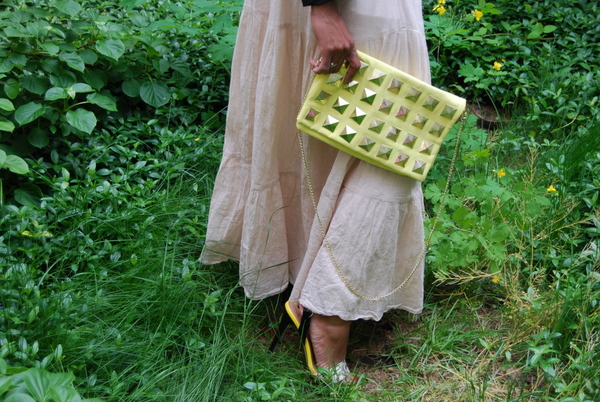 And a bold gold choker necklace and MAC Cosmetics 'RiRi Woo' on the lips: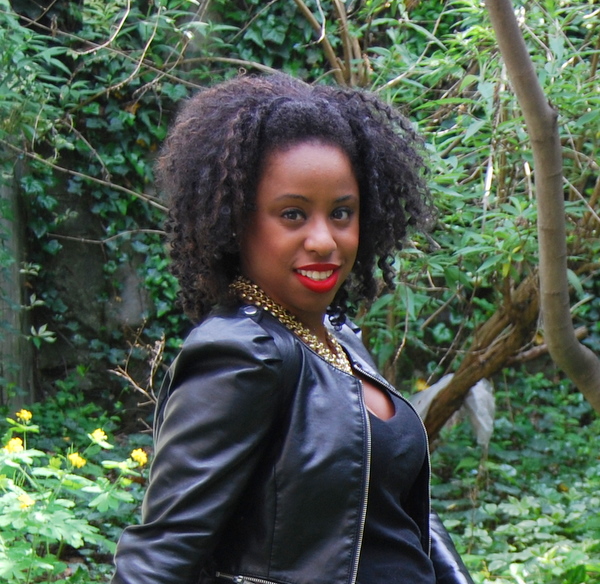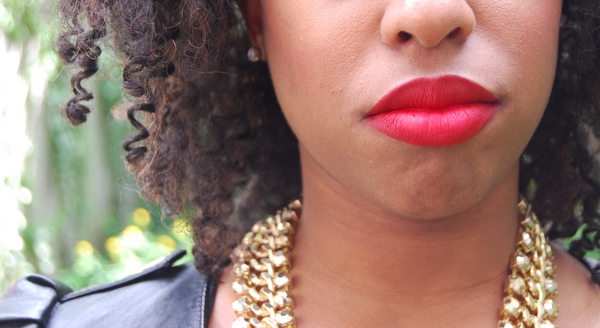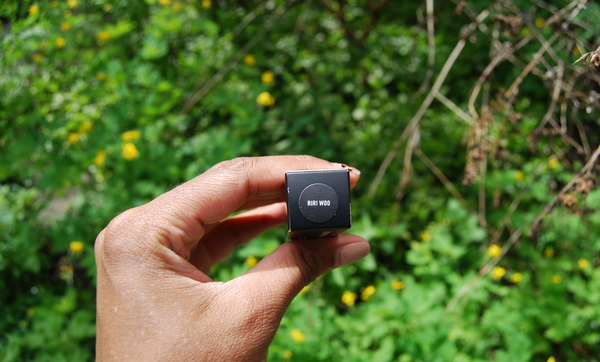 And my favorite piece of all: Just Fab 'Cartagena' snakeskin yellow sandals: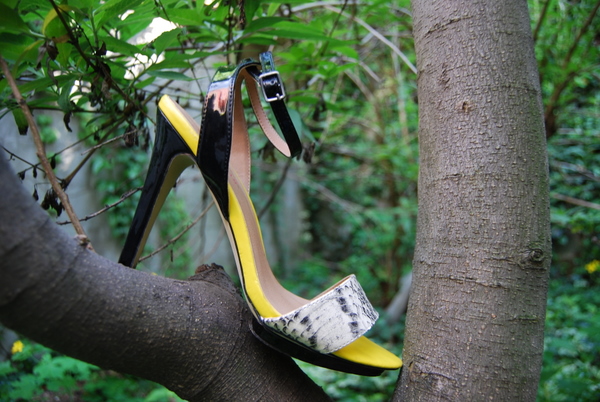 They bring all my style inclinations together. The single toe strap and ankle strap create the prettiest, most classic shape. The snakeskin and patent leather are super trendy and edgy. And finally, the yellow gives it a vibrant, playful vibe.
I'm so excited for all the possibilities of mixing and matching these shoes with my wardrobe. I see a navy and yellow look in their future. How would you wear them?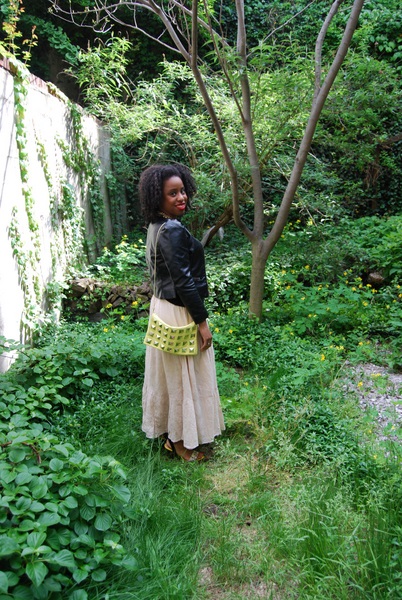 So there's my outfit: Boho, edgy, ladylike, sexy, tough, as if all my favorite neighborhoods in New York were crammed together on one street. The mix might not make sense to anyone else, but to me, it's perfect.
What do you think of my look, Glamazons?
Get it here:
Leather Jacket: H&M (Similar) | Skirt: Anthropologie | Necklace: H&M (Similar) | Shoes: Just Fab | Lipstick: MAC RiRi Woo
OH! And great news for my fellow shoe lovers: JustFab is having an amazing "Girls Night In" sale, just in time for my birthday. Not helping my shoe addiction, le sigh. Here are the deets:
-The sale starts TODAY (5/17) at 10 AM PST and ending TOMORROW (5/18) on 11:59PM PST.
-Shoppers can buy 1 pair of shoes and get 40% off the next pair using the promo code GNIBOGO40.
-The styles must be $39.95 and the discount is eligible on multiple item purchases.
Shop here if you're in the US and here for Canada. 
Be sure to come back here and tell me what you got!
Kisses,
Glamazon Jessica
View Related Posts:
[fbcomments width="600" count="off" num="15"]