A Day In The Life: AJ Crimson BB Cream Launch Party PLUS Letoya Luckett, Adrienne Bailon and Alexandra Burke's Commercial
Monday, May 13, 2013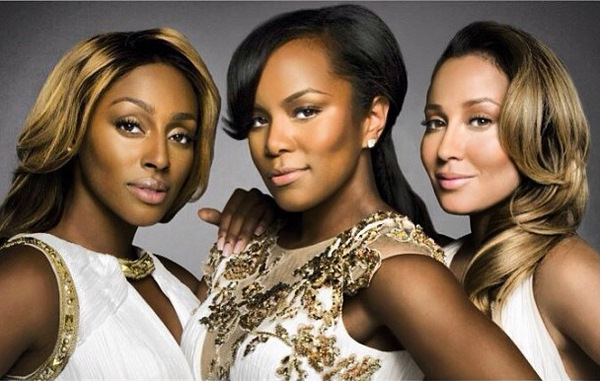 Glamazons,
I try to keep my skin flawless and go makeup-free like Kelly Rowland. But on nights when I need to glam it up a bit, I take extra caution not to look "cakey." Truth is, we all know that even the best Instagram filter can't fix a bad foundation. Thus I am always on the hunt for a great product. You can just imagine my excitement when I was invited to sample a new beauty discovery: the AJ Crimson BB Cream Collection.
The intimate champagne toast was held at the stunning Shoreham Hotel in Midtown New York City and attended by the Who's Who of the beauty industry. At the fancy fete, we were treated to demos of the BB cream (I loved it!), we viewed AJ's sizzling hot commercial (below) and mingled with other guests.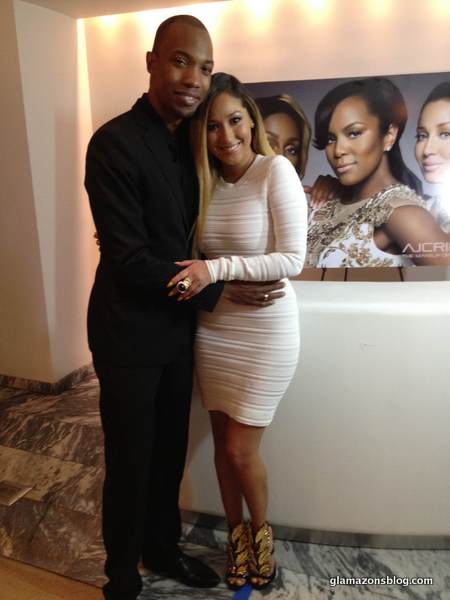 I even spotted one of AJ's celebrity ambassadors Adrienne Bailon, in a pair of ridiculously hot Giuseppe Zanotti X Kanye West black and gold heels.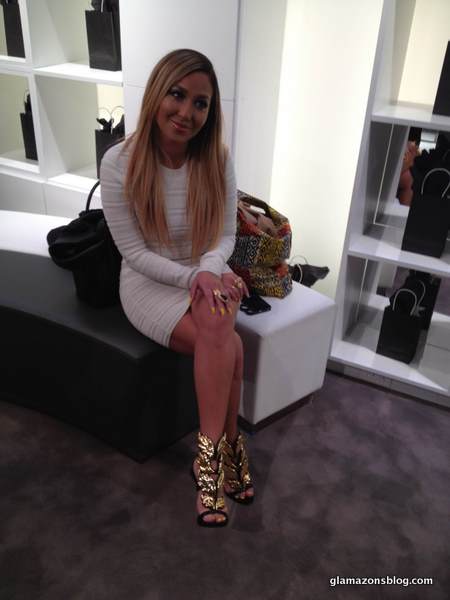 She was slaying!
I sat down with the man of the hour, AJ Crimson, for a quick chat about what makes his products different, how he selected his ambassadors and what beauty means to him.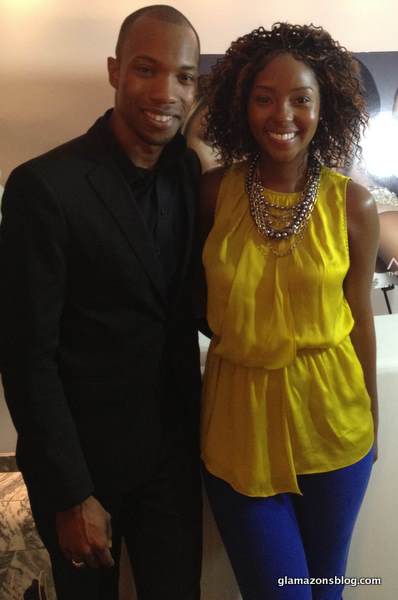 Check it out!
Glamazon Makho: Congratulations on your BB cream launch tonight! How are you feeling?
AJ Crimson: I don't know what I feel! It's so crazy because I always have this weird anxiety about putting events together and wondering if people are going to like the product. Is the set up going to be nice? You walk into an empty space and it's like what do you do to make it pop and make it you?
GM: I think it came together beautifully. Your campaign is called "Beauty Is" so talk to me about what "beauty is" to you?
AJ: Beauty is… AJ Crimson. It's all about simplicity and just being able to see yourself. It's also dreams, it's aspirations, it's reality, I think it's being able to take a dream and make it bigger than what it really is. In terms of a product, it's about being self confident. It's being able to look in the mirror and not see makeup but see yourself.
GM: That is exactly why I love the product. I can see myself, my face in it. It's wonderful! What do you think separates your product from every other product that it's in the marketplace?
AJ: We made our product better. I don't feel some kind of way about saying that. When you look at other BB creams, they were a re-interpretation of a tinted moisturizer. I didn't want to play off a gimmick. I wanted to highlight what makes BB so great. BB has all these wonderful skin properties but it has no coverage. [With other products] You could see what you were still trying to cover.
GM: I see. It kinda defeats the point of wearing makeup.
AJ: Right! So what we are doing is BB plus D as in difference. I am in it to make a difference. My mark is going to be taking a product or trend that was only available in three shades and offering it to every woman that I work with — from the lightest to the darkest! And having these women get involved in the conversation. So that's one thing about my brand that separates me from the rest. I am in it to be a global brand.
GM: Explain what you mean by global brand.
AJ: Well, we are starting out with having the product online right now. You can get it on AJCrimson.com and we ship to most places around the world. Moving forward, you will see it in London and parts of Asia and hopefully in Africa as well. I mean why not? Why wouldn't it be there?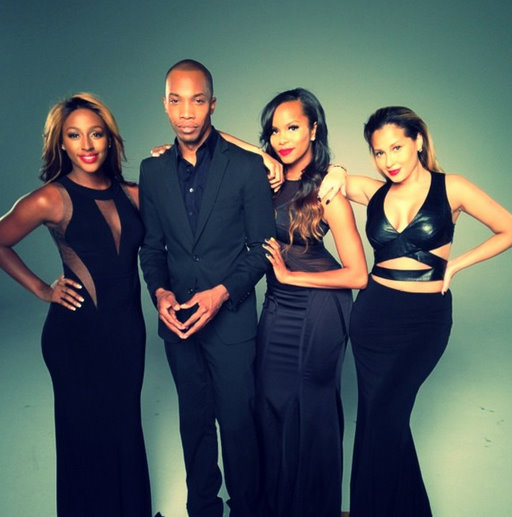 GM: Love it! Let's switch gears for a second and discuss the women that you selected in the AJ Crimson commercial and campaign: LeToya Luckett, Adrienne Bailon, and Alexandra Burke. How did you select those gorgeous girls?
AJ: The funny thing is I have had this vision for this AJ Crimson beauty brand for a good 3 or 4 years [Editor's Note: AJ mentioned starting his beauty line in an interview with us in 2010!]. You know I started with Kissable Couture but even then, the focus was always on lips.
When I decided to go into skin, I thought: who I would have for this? LeToya has always been such staple in my life and she is one of my best friends. I have known Adrienne since she was seventeen and we have always just supported each other in everything we have been doing. I have known Alexandra the least but it's always awesome when we see each other. It was only natural for me to reach back and ask my friends if they wanted to participate. And it doesn't hurt that they are beautiful!
That's the truth! Check out the breathtaking commercial:
–

–
And stunning images from the campaign: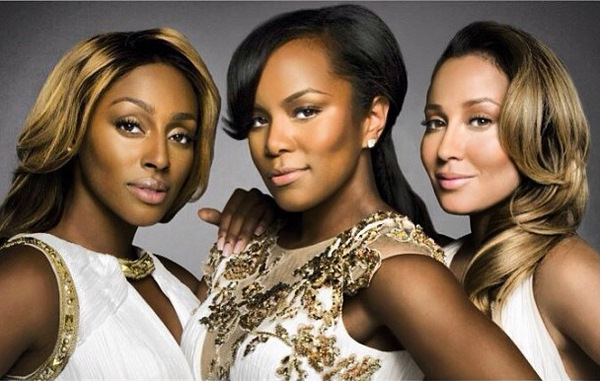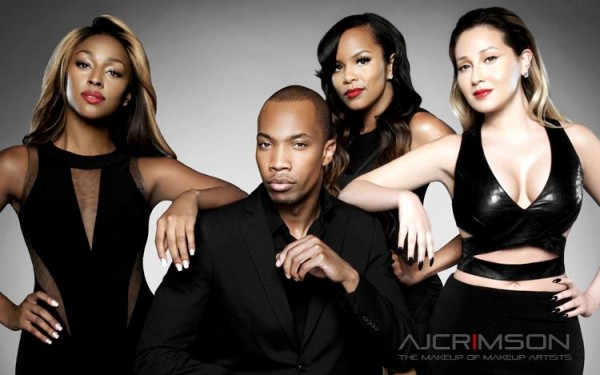 After chatting it up with AJ Crimson, I spotted celeb makeup artist Sam Fine who looked absolutely impeccable (his blemish free skin, it was sooo incredibly smooth!):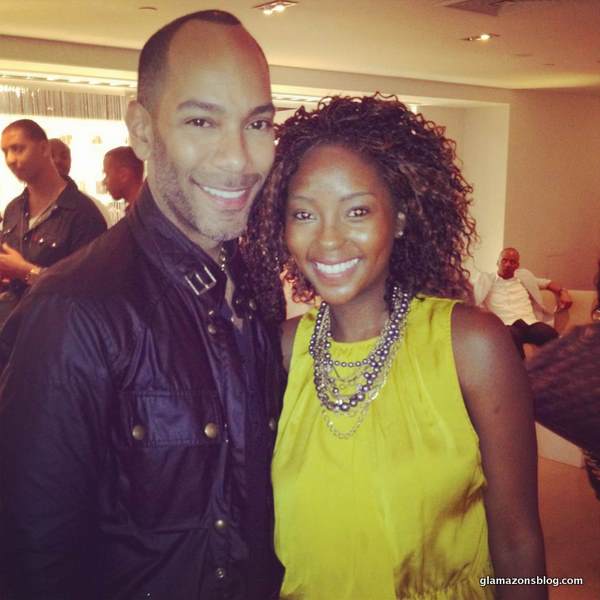 And I gave a brief video testimonial about how FAB the BB cream product is: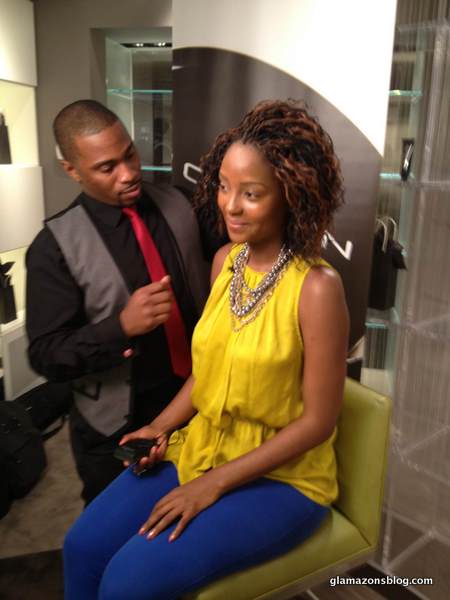 I promise you, Glamazons: I told the truth, nothing but the truth so help me God. This product is ah-ma-zing!
I also got an opportunity to kiki with the investors behind the AJ Crimson BB cream. David Gaito from ORA Cosmetic Laboratories previously lived in South Africa with his beautiful wife Ofra, so we had an immediate connection. Glamazons, you know any friend of the continent is a friend of mine!
All in all, I had a blast and found my new favorite BB cream in the process. Congrats to AJ Crimson on his first makeup line and a successful event.
What do you think of his new BB cream? Have you tried it? Head over here to pick it up!
xo,
Glamazon Makho
View Related Posts:
[fbcomments width="600" count="off" num="15"]