Scandal Fashion Recap: Olivia Pope's Burberry White Trench Coat, Ralph Lauren White Sheath Dress and Saint Laurent 'Thorn' Pumps
Friday, March 29, 2013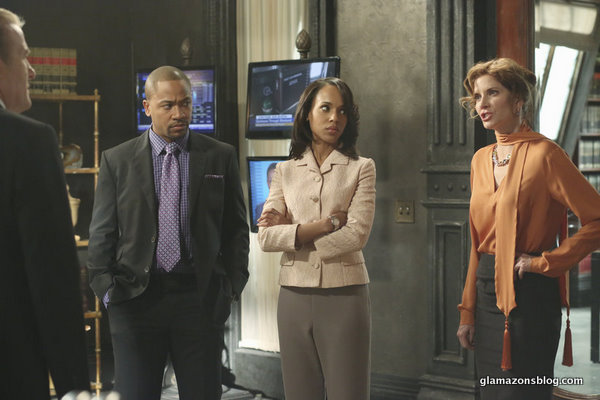 Glamazons,
Am I the only one STILL in recovery from the latest episode of "Scandal"?
SPOILER ALERT:
In Episode 217, "Snake In The Garden," we see Olivia and Jake finally seal the deal with a kiss, Cyrus and Mellie talk some sense into the new Fitz and the whole political world implode when Jake tells Fitz that CIA director Osborne is the mole and Osborne ends up dead at the end of the episode from an apparent suicide. As it turns out Jake actually killed him and he wasn't the mole afterall. *head explodes*
#Whoisthemole? We have to survive another week to find out next Thursday in Episode 218, "Molly, You in Danger, Girl!" (And I won't even begin to get into that preview. Lord help us all if something happens to my dear Queen Mother Olivia).
In the meantime, can we talk about Ms. Olivia Pope's fashion this week? She wore her signature winter white so much this episode that Jake even mentions it: "I like…how you always seem to be wearing white" he says. Fitz never recognized Olivia's fashion moments. 2 points for #CreepyJake.
In last night's episode, Liv began work on the case of Hollis' daughter's kidnapping in a Dolce & Gabbana peach jacket from the Spring 2013 delivery: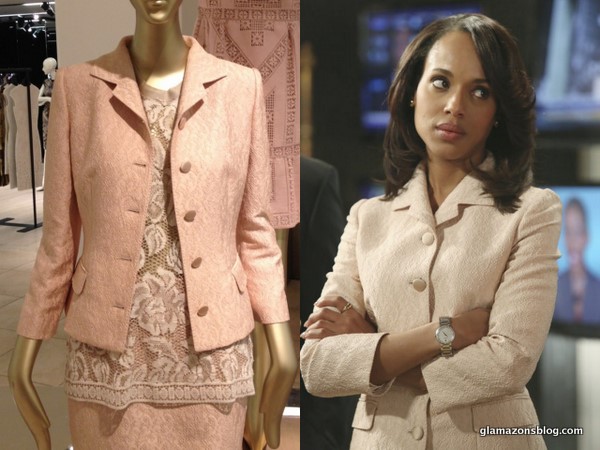 Get her look here: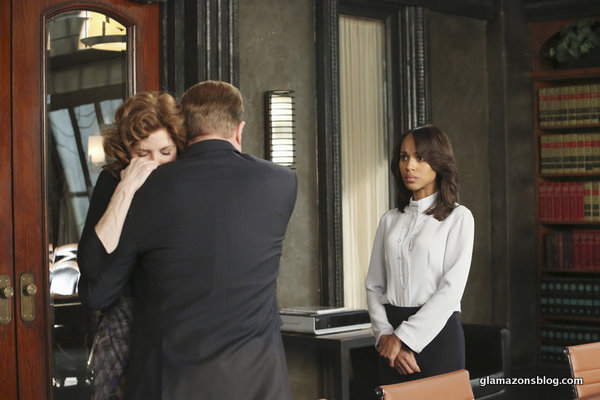 Queen Mother Pope watched Hollis, aka the Devil, comfort his fourth ex-wife in an Armani sky blue blouse and Ippolita Sterling Silver Rock Candy Lollipop Station Necklace in blue topaz.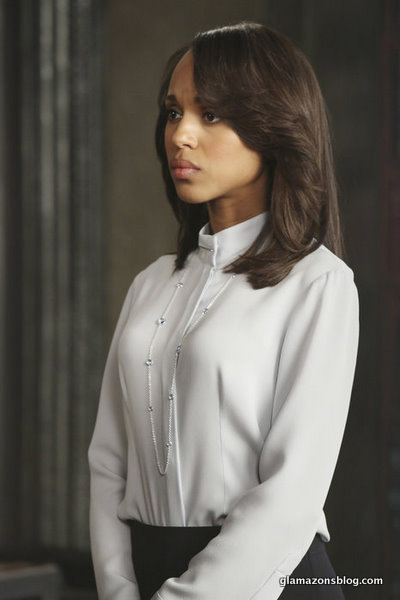 Get her necklace here:
And similar blouses here:
Livvy saved the day and rescued Hollis Doyle's daughter, Maybelle, in a Burberry classic white trench coat.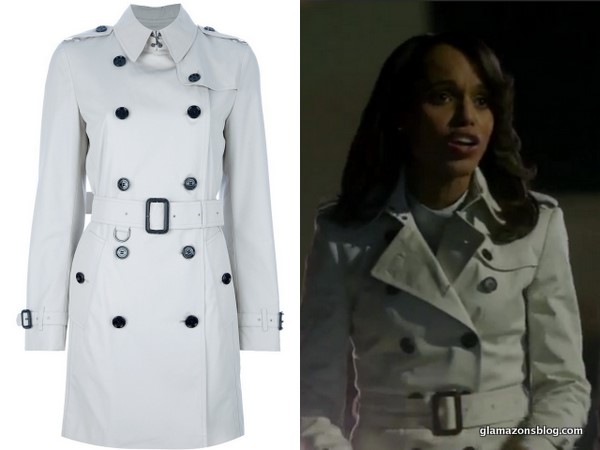 Grab her coat below:
And shop similar trenches:
Liv got ready for a date with Jake in a Ralph Lauren white sheath dress with a faux wrap neckline and cinched waist: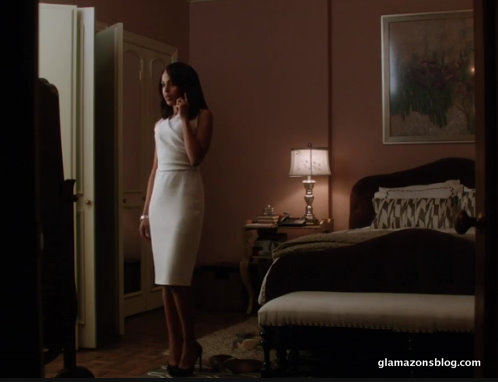 Steal her look with these finds:
While asking Cyrus about Fitz on the phone, Liv switched to these gorgeous Saint Laurent 'Thorn' Pumps: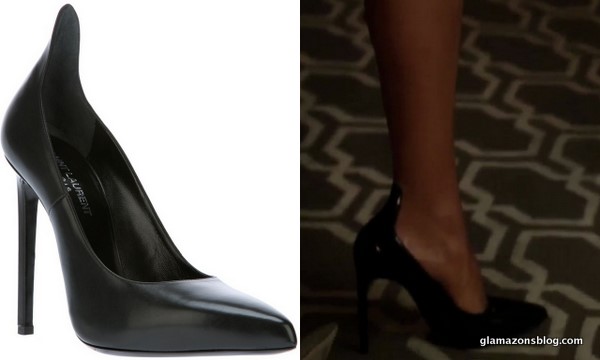 Pick those up here:
Too bad she never got to wear that amazing dress on her date because she cancelled on Jake. But she did get to kiss him before he left. Swoons!
I'm off to watch the episode again here and gag over that "magical thighs line" from Mellie: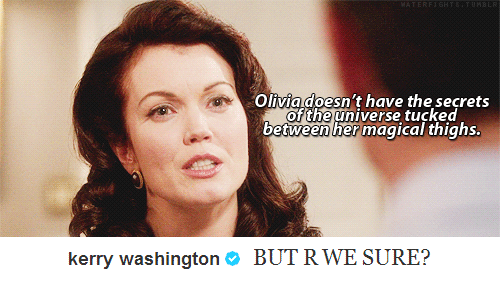 LOL at Kerry Washington! So white is the key to making men fall desperately in love with you? Duly noted.
For a breakdown of the plot, check out Luvvie's hilar recap here. And leave a comment with any more Olivia Pope fashion requests and I will do my best to find them for you. What'd you think of the episode, Glamazons?
Want more "Scandal" style? Check out all our Olivia Pope fashion posts here.
Kisses,
Glamazon Jessica
Photos: Scandal Pinterest, ABC. GIFs: Scandal Moments Tumblr.
View Related Posts:
[fbcomments width="600" count="off" num="15"]