#NYFW Style Roundup: What I Wore
Friday, February 15, 2013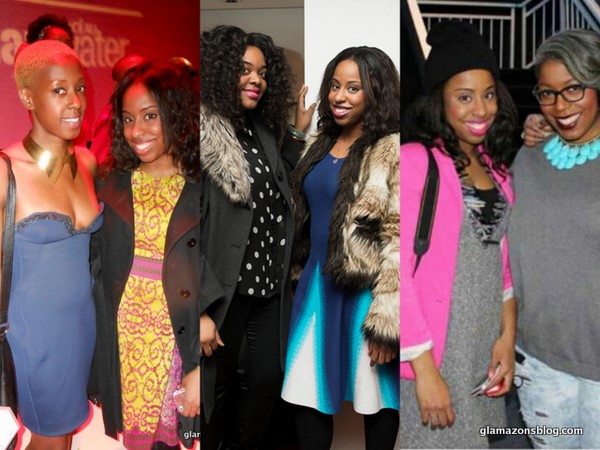 Glamazons, I always joke that New York Fashion Week is like running a marathon. I wouldn't trade my job for the world and though it is super fun and exciting, it is not easy being on your feet reporting, interviewing, writing and networking literally from morning to dusk ten days in a row.
Every Fashion Week, I say that I age like five years (LOL!) but I also surprise myself by persevering and fighting through exhaustion and even meltdowns to get through the week. That happened when I hurt my ankle one year (SMH) and this season, when I got a cold from my adorable niece on day 1 of NYFW. Ugh the horror!
I lost my voice and did all the front row and backstage interviews sounding like a frog. Add a snowstorm to the mix and it was nothing but God that helped me get through the week and get all my work done. And the support of my wonderful friends, my roomie who brought me meds and Gatorade, my boyfriend who listened to all my moaning and complaining (especially when a PR girl literally told me off backstage…ugh) and my family who is always encouraging and praying for me.
With everything going on, I wasn't able to shoot official outfit posts but I did spot these snaps of my outfits from around the web. Check them out: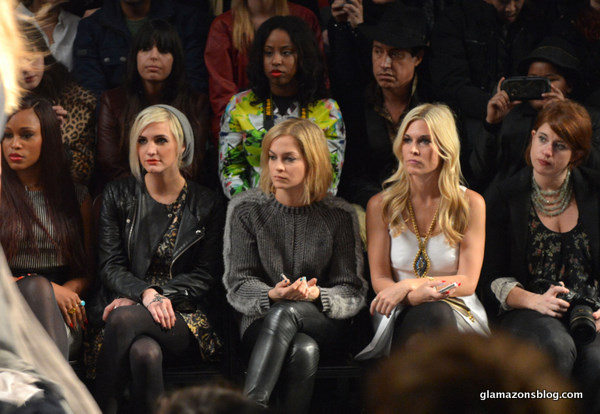 I ended up sitting behind Eve and Ashlee Simpson at the Nicole Miller show in my new favorite Prabal Gurung for Target sweatshirt in First Date print. Bought it just in time for the inclement weather!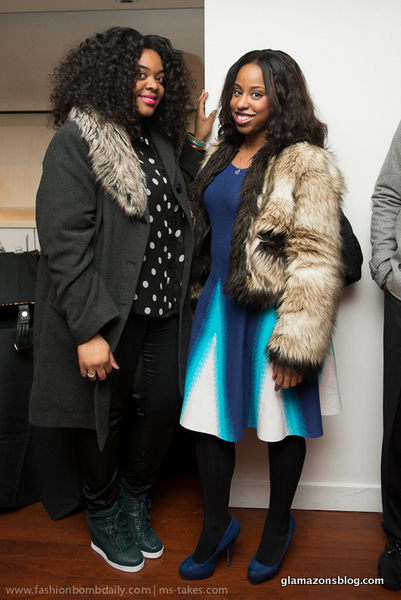 I caught the Laquan Smith presentation with blogger buddy Christina of Love Brown Sugar in an Issa Spray Paint Dress, Lanvin for H&M fur coat and cobalt blue Aldo pumps.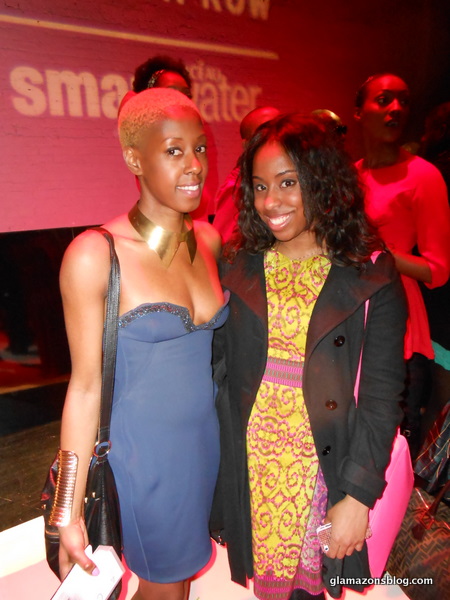 I headed to the Apollo Theater for Harlem's Fashion Row presentation in a Nanette Lepore Balinese Dance Dress and my H&M neon pink satchel.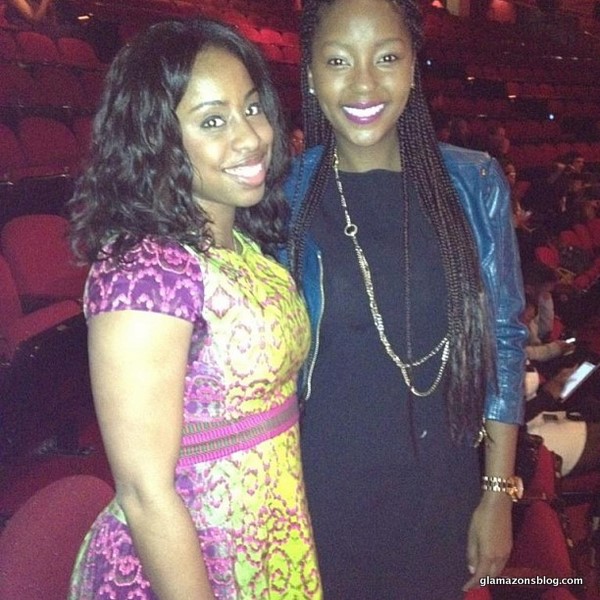 I also ran into beautiful Glamazon Makho who covers events for us. She's amazing!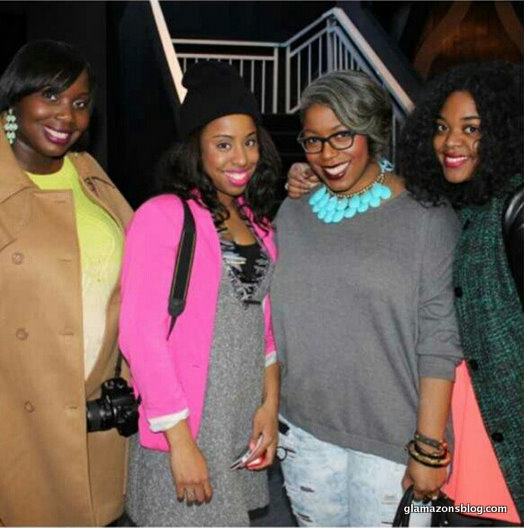 I caught the DKNY show and then headed to Lincoln Center, where I ran into my blogger boos (from left to right): Stylish Curves, Gorgeous in Grey and Love Brown Sugar in an H&M pink blazer, an Anna Sui for Target tweed dress and MAC Cosmetics "Girl About Town" lipstick.
What do you think of my looks? Which is your fave?
Kisses,
Glamazon Jessica
*Thanks Gorgeous in Grey, Makho Ndlovu and Fashion Bomb Daily for the snaps!
View Related Posts:
[fbcomments width="600" count="off" num="15"]