What I Wore: Nanette Lepore Balinese Dance Dress and Prabal Gurung for Target Neon Sandals
Thursday, February 28, 2013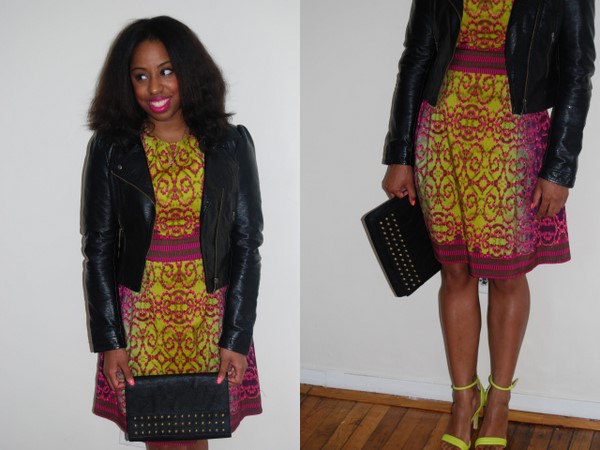 Glamazons,
When people say if you can make it in New York, you can make it anywhere, they are not kidding! New York City is all about survival from fighting through the rush hour crowds on the subway to the shady landlords who don't care if your apartment falls apart (as long as your rent's on time) to the high cost of living and struggling job economy. It is NO joke.
Growing up, I was the sweetest, most sensitive girly girl.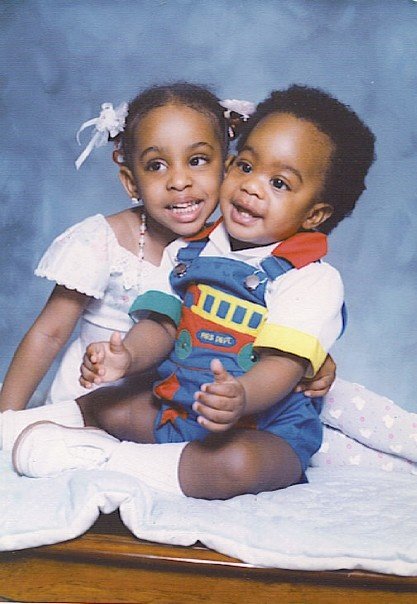 I would cry at the drop of a dime and my feelings were hurt so easily (my Dad would have to console me for hours if I got teased, bless his heart!). But you never know how tough you are until you are faced with challenges and New York City has truly shown me I can survive and thrive anywhere.
I like to think that balance of tough and soft translates into my personal style. Like under my edgy and no-nonsense exterior, that sweet little girl is still there.
Afterall, I still love frilly dresses and bright colors and pink — but I've just toughened those pieces up a bit since my days in pigtails.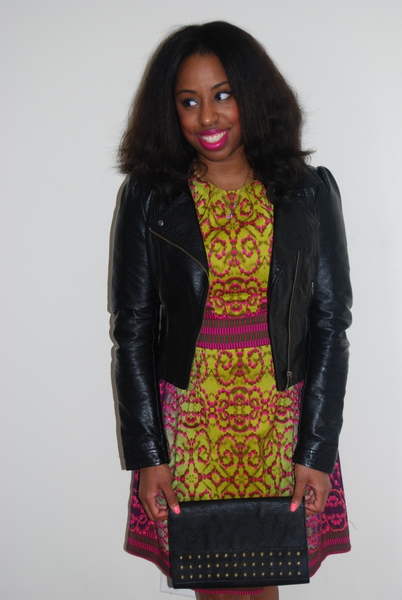 This outfit I shot during New York Fashion Week is quintessential me: an H&M leather jacket and studded clutch, the girliest Nanette Lepore pink, lime and purple Balinese Dance Dress and my fave Prabal Gurung for Target neon sandals.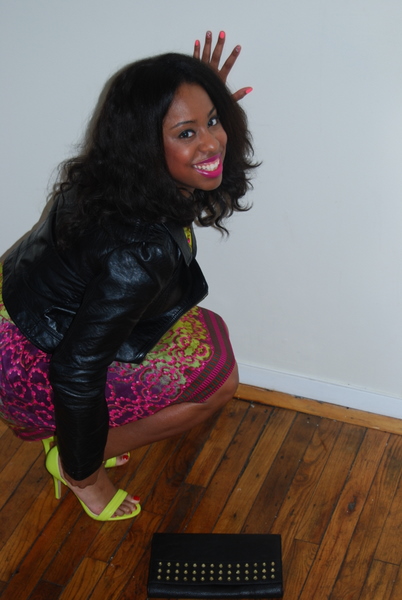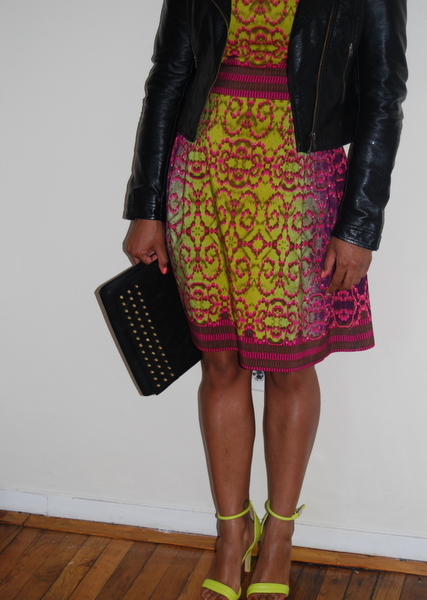 My pink nail art, blown-out True Indian Hair and MAC "Girl About Town" pink lippie are glamorous add-ons.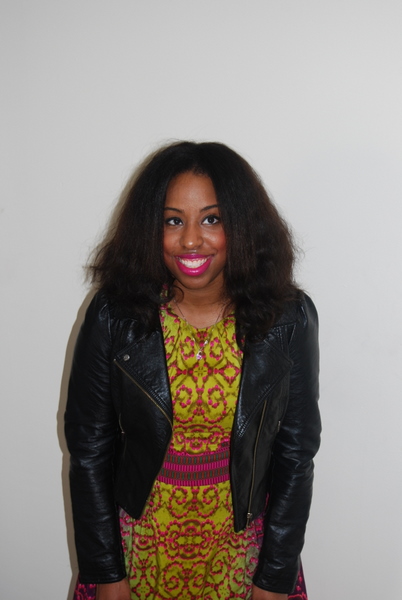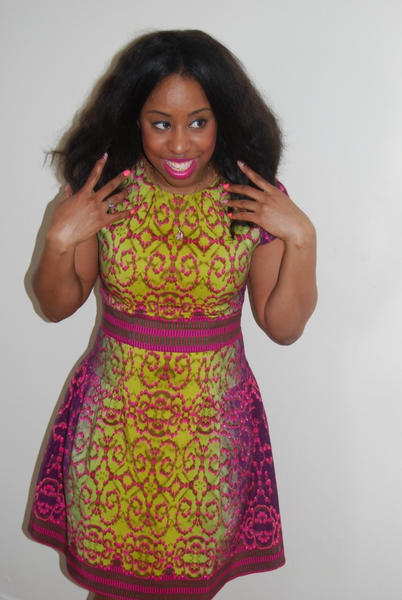 Still sweet, but with attitude.
What do you think of my look?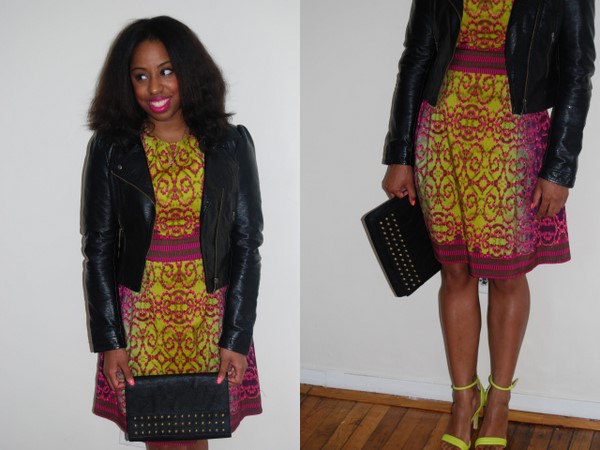 dress: Nanette Lepore (rent it here); shoes: Prabal Gurung for Target; clutch: H&M; jacket: H&M (similar); lipstick: MAC.
Kisses,
Glamazon Jessica
Photos: PhotosbySand
View Related Posts:
[fbcomments width="600" count="off" num="15"]