GLAM SCOOP: Fashion's Night is Over, Michelle Obama's Hairstylist Johnny Wright Talks Bangs and Shingai Shoniwa for Mizani
Wednesday, February 27, 2013
Glamazons,
Happy Wednesday! Hope your Hump Day is perfect. I'm still sore from that Bikini Zone Surfset Fitness class last night (whipped me into shape!) but am getting ready to shoot an outfit post and attend BET's "Rip The Runway" show taping tonight. Fun!
In the meantime, here's the latest fashion and beauty news:
-We called it: Fashion's Night Out is dunzo! You might recall our post listing five reasons why it could end and that day is finally here. The official statement says it's going on "hiatus" for budget reasons:
"The sponsors of the event—Vogue, the Council of Fashion Designers of America, and NYC & Co.—made the joint decision to go on hiatus so retailers and designers can focus their budgets on projects that are more in line with their specific objectives, rather than a big event on one night in September."
But we all know the angry deranged well-dressed mobs and the fact that no one actually spent money probably contributed to this decision. Do you think it's a good one, Glamazons? I've had a blast from hanging out with Teyana Taylor to partying with Solange so I have to say I'm going to miss it (mobs and all, lol). – Racked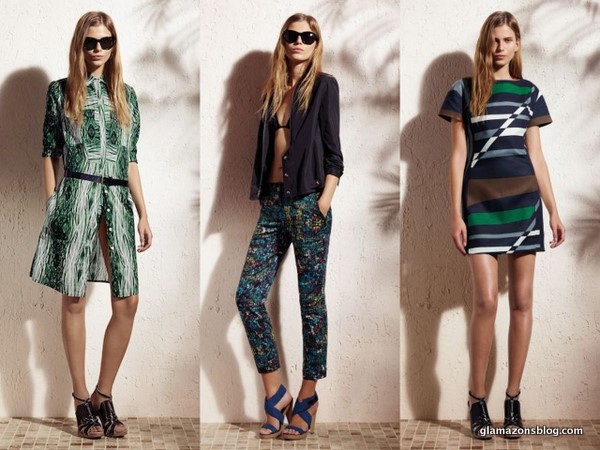 -The designer collabs keep coming! Off the heels of their collab with Narciso Rodriguez, Kohls is unveiling their latest collection for DesigNation designed by Derek Lam.
Derek Lam is brilliant at creating classic, minimalist separates with an elegant and refined vibe. The collection delivers on his signature look — but with prices in the $36-88 range. And the dresses, skirts and swimwear have a bright, tropical twist as the collection is inspired by Rio de Janeiro. Stay tuned for a post on the pieces I want the most from the line in stores April 5th. – Fashionista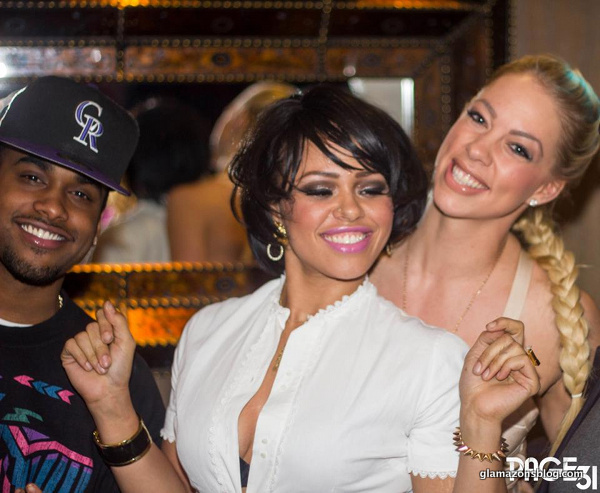 –Elle Varner (who sings my faaavorite song, "Refill" – yes, I know I'm late) debuted a new look this week, trading in her luscious curls for a short 'do. She's adorable in pretty much any look but can I vote for that full wonderful 'fro to come back in all it's glory? This is so corporate banker to me rather than fashion-forward singer. Do you guys like it? – The YBF
-Speaking of hairstyle changes, Our First Lady Michelle Obama's bangs were the talk of inauguration weekend. Most people loved it while some like Karl Lagerfeld thought it made her look like a "news anchor."
The YBF got an exclusive with the man behind the look: Johnny Wright, who has been laying Mrs. O's shiny, life-giving hair for the Gods since President Obama was a Senator in Chicago. He had this to say about bang-gate:
"It was a collaborative effort. The First Lady said she wanted to do something different. But we didn't think it would make that big of an impression! Some people loved it and some people hated it and that's what's great about it." […]
"It's very challenging to work with the first lady. She has an extremely busy schedule and we do travel very often. And with all of the work she does, I think its very important for her to look good. It is my contribution to America. I'm a part of making her fell good and making her feel comfortable. And all of that has impact how she does her job."
And America loves you for it, Johnny. – The YBF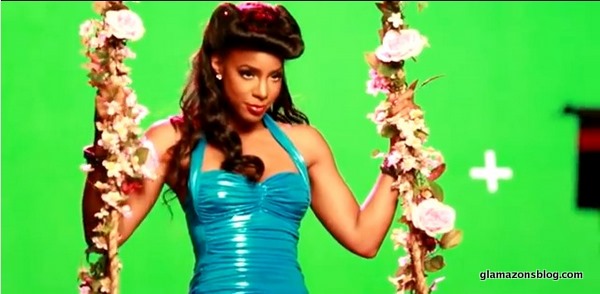 –Kelly Rowland is drop-dead gorg in the behind-the-scenes clip for her "Kisses Down Under" video. She is giving pin-up vixen realness, is she not? The beauty is hosting "Rip The Runway" this evening and I can't wait to see all her outfit changes (of course, I'll give you the deets as it tapes).
—

—
For now, what do you think of this sneak peek at her new video? – Vibe Vixen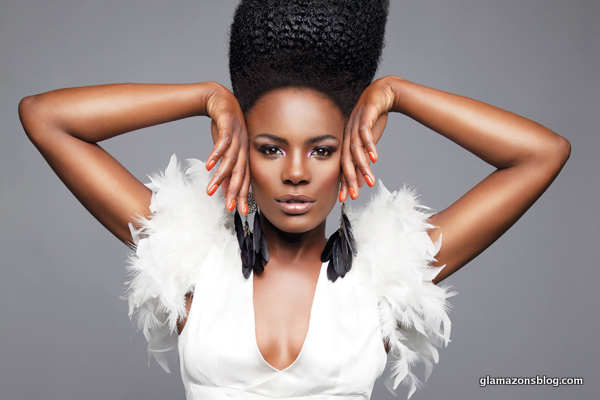 -My hairspiration Shingai Shoniwa just got tapped as the face of Mizani. I couldn't dream up a better collaboration! Shoniwa, who fronts the band The Noisettes, truly makes hair her accessory with all her inventive, unique natural hairstyles. Add to that her daring fashion picks and beauty moments and you've got a style icon in the making.
Shoniwa had this to say about teaming up with Mizani:
"I'm a huge fan of Mizani's products and its philosophy. I love to experiment and I'm constantly changing up my style, so the Mizani range is perfect for me." 
Can't wait to see their photoshoot which will run in online and print campaigns.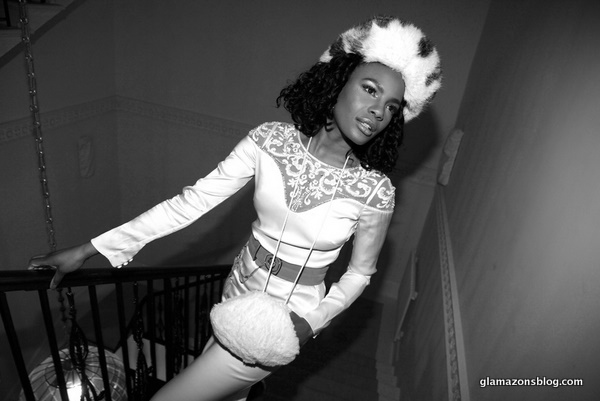 She is forever serving so I know it'll be great. – Clutch
-Shameless plug: I'm so, so excited about a feature I wrote for Vibe Magazine. I did a Spring shoe story called "Happy Feet" about caring for your toes in the season's hottest (and sometimes painful) heels. I am a Vibe fanatic – I've been reading it as long as I can remember so to see my name on the page is unreal. Just a testament to what God can do when you let him order your path. I hope you guys will read it and let me know what you think.
Until tomorrow!
Kisses,
Glamazon Jessica
View Related Posts:
[fbcomments width="600" count="off" num="15"]