What I Wore: Prabal Gurung for Target at the Essence Black Women in Hollywood Luncheon Presented by Lincoln
Monday, February 25, 2013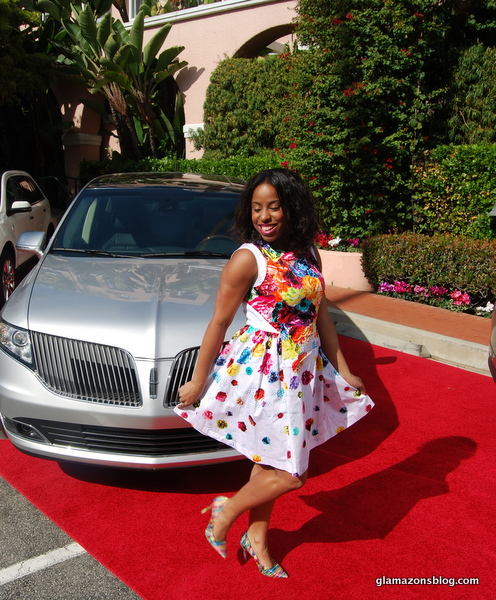 Glamazons,
Last weekend was like a dream come true! I headed to L.A. for the Essence Black Women in Hollywood luncheon presented by Lincoln as a guest of the Lincoln Motor Company. Fancy, right?
When I got the invitation, I immediately knew what I was going to wear. (Isn't that what every girl thinks of first? LOL!).
The prestigious event, held by Essence Magazine to honor extraordinary black women in Hollywood like Jada Pinkett-Smith, Halle Berry, Jennifer Hudson, Viola Davis and Zoe Saldana, is a highlight of Oscar season. I remember poring through pictures of past years and thinking that the energy in the room feels so warm and loving and beautiful — so not Hollywood.
To be in the room with some of my heroes was like a fairy tale for me. And I totally got swept up in the sisterly, loving vibe of it all. This year's honorees included Gabrielle Union, Alfre Woodard, Mara Brock Akil, Naomie Harris, Quvenzhané Wallis and Oprah Winfrey. So you know I had to dress to impress Queen Mother Oprah!
I went for the main dress from the Prabal Gurung for Target collection in Floral Print. From the lush floral print to the festive bright colors to the formal A-line skirt, I couldn't have found a more perfect dress for the luncheon.
The question then was the shoes: should I pair it with my beloved Prabal Gurung for Target neon sandals or printed pumps?
I thought of two things. One: what would Olivia Pope do? OK I'm joking but not really. She's my current fashion obsession and she usually goes for demure and elegant looks (umm, did you see her Escada black and white gown this week?!) and the printed pumps were the more sophisticated of the two IMO.
Secondly, I feared someone else might wear the same dress! Afterall, Target was a sponsor, which I found out walking into the event, and the dress is so popular and right now. So I wanted to mix up the prints a bit in an unexpected way to add my own personal flair.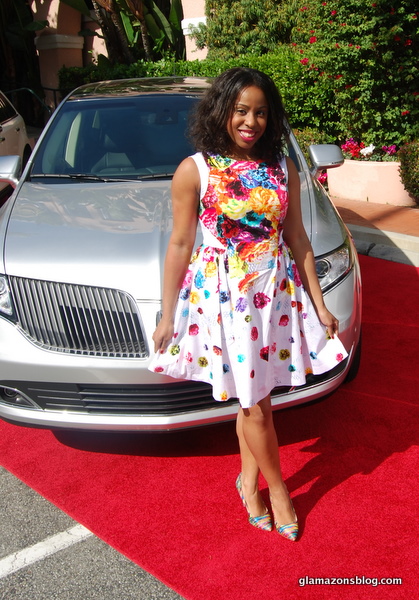 The dress was the perfect match for the gorgeous car, the Lincoln MKZ, which I rode to the Beverly Hills Hotel in luxurious style, Glamazons.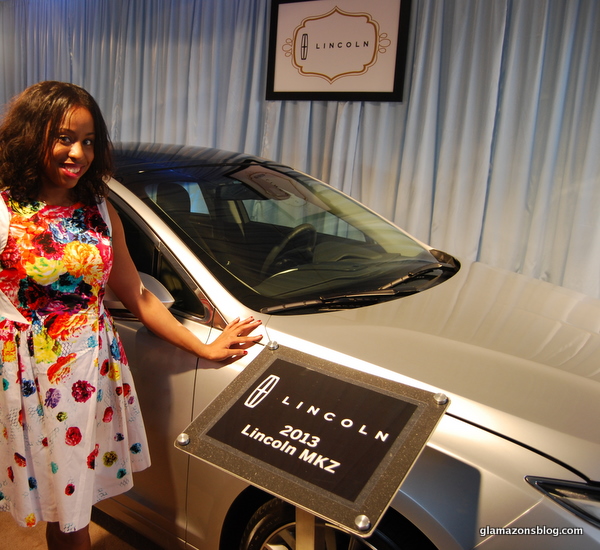 Besides the smooth ride, the 2013 luxury midsize sedan has a roomy interior and a retractable roof for when you want your hair to flow in the wind like Beyonce. Check out more of the features here.
I gagged when I learned Naomie Harris, Alfre Woodard and Quvenzhane Wallis  also rode to the event in Lincoln cars because how crazy is it that I'm in the same ride as them? A huge upgrade from my usual Metro Card or cabs that pass me by on the street as I run desperately after them, smh. What do you think of the car? Isn't it pretty?
Once inside,  it was kind of hilarious that several people from Target stopped me about the look asking if I was working for the brand. I'm like, no I just shop there and obsessively so if there's a new collection, LOL.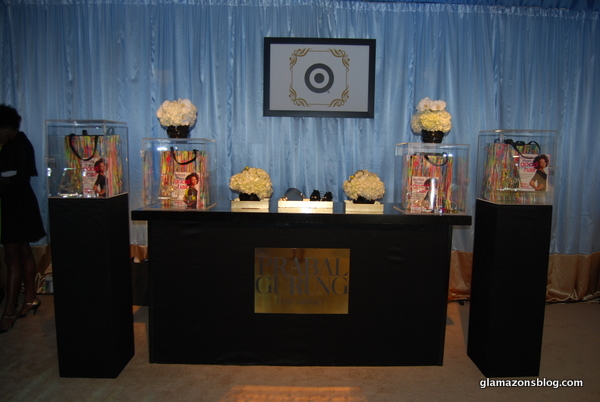 And then, I found the Prabal Gurung for Target booth and felt like I was in fashion heaven.
I snapped a picture with all the Prabal Gurung for Target girls wearing the whole collection. I swear the way to my heart is through prints and neon!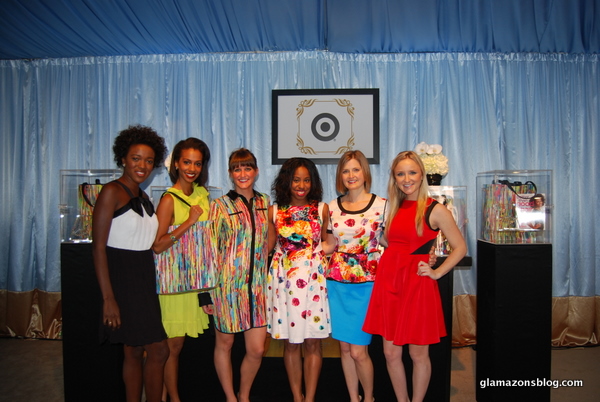 And to think I was shy to wear pieces that stood out like this in high school. Now I can't get enough of the bright colors and girly prints. And I'm not ashamed to say it!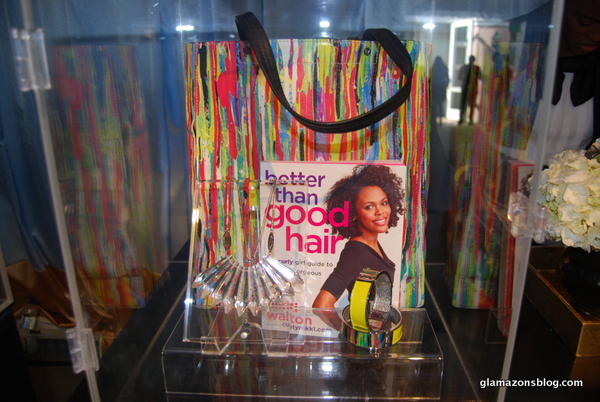 At the booth, they gave away Prabal Gurung for Target earrings and bracelets, which I happily added to my outfit. Boom!
And they gave away Curly Nikki's "Better Than Good Hair" which I can't wait to dig into.
So many goodies and that was before the celebrities from Sanaa Lathan to Oprah herself started pouring in! More on that later.
For now, what do you think of my look?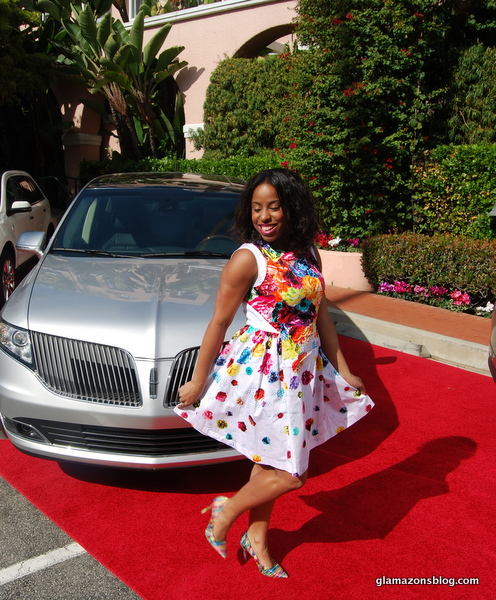 Kisses,
Glamazon Jessica
View Related Posts:
[fbcomments width="600" count="off" num="15"]