Video GLAM: The Glamazons Featured On Dream Chasers Web Series (Season 2, Episode 2)!
Wednesday, January 30, 2013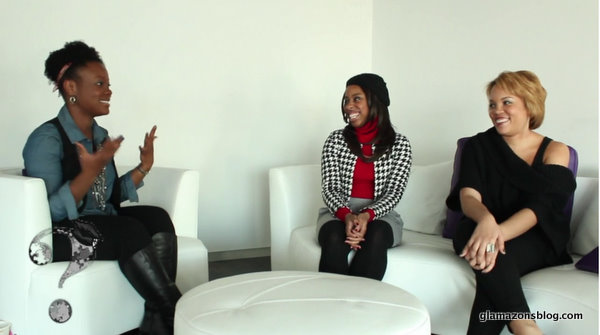 Hey Glamazons,
I'm so excited to share this video with you! Glamazon Andrea and I sat down for an interview for the Dream Chasers web series on ButNowWhat.com. But Now What is an amazing site for recent college grads (and seniors) that provides them with priceless advice and inspiration as they make the transition from undergraduate life to adulthood.
The Dream Chasers webisodes feature young professionals who have accomplished a few of their goals to serve as inspiration for recent college graduates who are on the road to realizing their own dreams. Some accomplished folks we love like stylist and blogger Chris Law and DJ CEO have been featured, and we're so happy to join the illustrious list of Dream Chasers.
We sat down with the site's founder, Watchen, and talked all about our journey from small-town girls to assistants at The Magazine to style bloggers. Check it out here:
—

Dream Chasers (Season 2, Episode 2): The Glamazons from But Now What on Vimeo.
—
Hope you enjoyed!
There are even more inspiring stories at ButNowWhat.com so check it out! Huge thank you to Watchen, Naiquan and The Dream Chasers team for including us.
Kisses/xo,
The Glamazons
View Related Posts:
[fbcomments width="600" count="off" num="15"]