My New Obsession: My Forever 21 Notorious B.I.G. Tank PLUS How I Wore It
Tuesday, January 15, 2013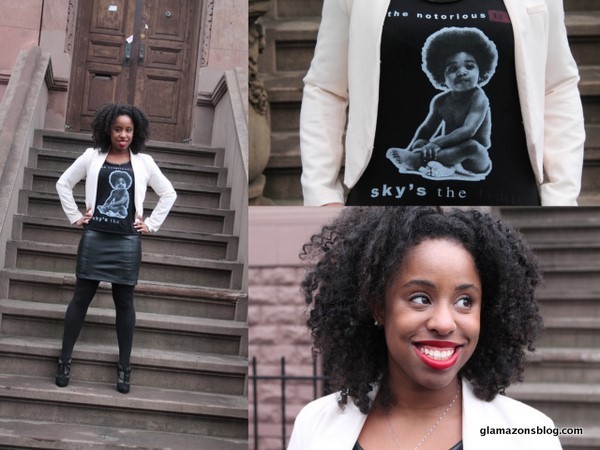 Glamazons,
You guys might not know this but I loooove rap. I was the kid who knew every word to my favorite rappers' songs, had my wall plastered with posters from Word Up! Magazine (remember that?) and popped hundreds of tapes because I played them so often (I can't tell you how many times I've bought certain albums. It's truly sad). If I hadn't serendipitously ended up in fashion, I had every plan to be a hip hop journalist like Sanaa Lathan in the movie "Brown Sugar."
I wanted her life.
Alas, I snagged a job as a fashion assistant and never looked back, but I still love it when my rap and fashion-loving worlds collide. Like when I randomly meet Common at work and think back to the many hours I spent listening to Like Water for Chocolate. Or when I do a post on Nas' fashion in his latest video and laugh at the fact that I've heard Illmatic so much I could perform every song a cappella just off of memory.
That's why I literally tripped over myself to get my hands on my latest acquisition, a Forever 21 Notorious B.I.G. tank that's so dear to my heart. It features the album cover from Ready To Die, an album that I've bought several times, had stolen from me, stolen from my brother (umm…sorry) and played incessantly.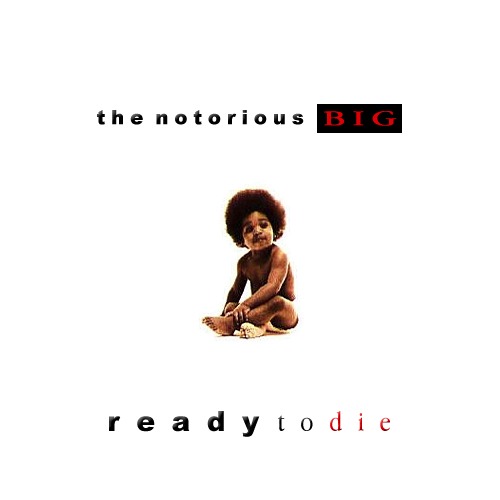 The tank has the font from the original album cover, a picture of the adorable little boy who flanked the album cover and an inscription "Sky's The Limit."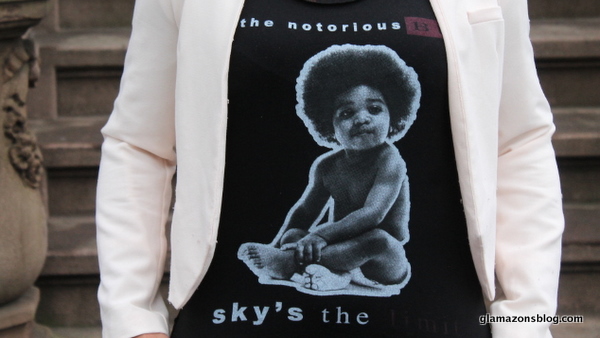 Since I'm a long way from the overalls and Guess t-shirts I wore when that album came out, I decided to dress up my Biggie tank with a Topshop leather skirt, Forever 21 white blazer, Christian Louboutin booties and red lipstick.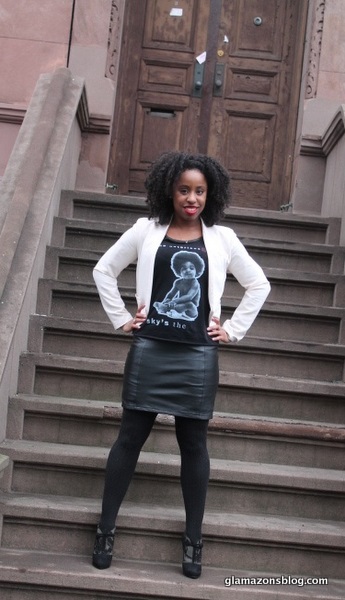 Yeah it's not the typical way to wear a tank with an album cover (you'd normally see it paired with jeans and sneakers with a few holes in it for "character") but I like it. The contrast between dressed-up basics I'd wear to work or to an event in the city and the casual tank is fun to me.
What do you think of my look, Glamazons? If you like it, pick it up here:
And for old times sake…
—

—

*Unfortunately, the tank is sold out but you can pick up some Biggie oversized shirts here:
Kisses,
Glamazon Jessica
View Related Posts:
[fbcomments width="600" count="off" num="15"]