WIN IT!: Clear Scalp & Hair Beauty Therapy Ultra Shea Collection
Thursday, November 15, 2012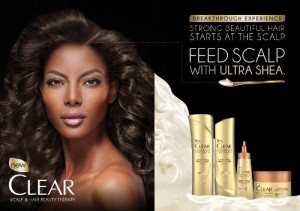 Confession: I may have really great, clear skin (thank Jesus for these great genes of mine!) but this goodness definitely doesn't extend to my scalp. No matter the season, it's just dry no matter what. So, I always have to give myself scalp treatments. Sooo annoying!
I refuse to use those stinky medicated shampoos (I mean, Neutrogena T-Gel works, but it smells so bad!) so I'm always on the hunt for something that will not only help to alleviate my dry scalp but also leave my strands soft, smooth and (most importantly) not fade my hair color. Enter Clear Scalp & Hair Beauty Therapy Ultra Shea Collection!
I was lucky enough to receive the line for testing and I will admit that I gave it the side eye. I mean, was this stuff really going to alleviate my dry scalp while also leaving my strands super soft and easy to style? (Because you know I love to wear my hair fried, dyed and laid to the side.) But yes, it did all of that and then some! Here's the run down on the products: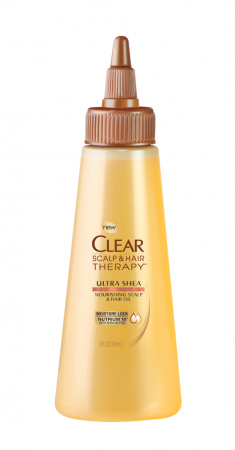 Nourishing Scalp & Hair Oil ($5): A light, non-greasy oil that soothes and nourishes the scalp. I like to use this on my scalp to fight the itchies, but it can also be used on wet hair. It also works as a great moisturizer should you need to add a bit of moisture to dry ends.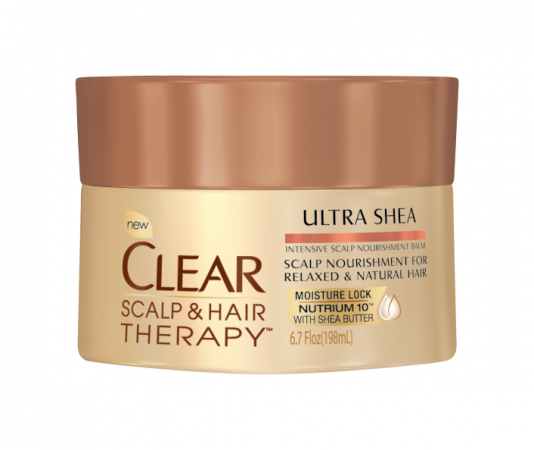 Intensive Scalp Nourishment Balm ($5) : I'm not really a fan of traditional hair grease, but this stuff is so light I consider it to be more like a balm than anything. When applied directly to the scalp, it nourishes and seals in moisture for soothing dry scalp relief. (But, I'll go ahead and admit that I cheated a bit by also using this stuff on my ends as well before blow drying to help seal in moisture. Worked great!)

Cleanse & Nourish Shampoo ($5) : This is a great shampoo that helps to remove all product build up, so you can use even if you don't have a dry scalp! It was kind of thick when I squeezed it out of the bottle, so I automatically assumed that it was going to be heavy. But lo and behold, the formula was just right for my naturally curly strands in that it added just the right amount of moisture without drying them (or my scalp) out.

Smooth & Nourish Conditioner ($5) : Extremely light, I applied this to my strands and let sit for about 5 minutes before rinsing. It left my hair super soft, smooth and easy to detangle.
Each product in the line contains Nutrium 10 Moisture Lock, which is a nourishing complex enriched with shea butter and natural oils.
Now that you're chomping at the bit to figure out how and where you can get these products, here's the great news: we've got 5 sets to giveaway! Yes, you read that correctly: 5 lucky Glamazon readers will win the entire Clear Scalp & Hair Beauty Therapy Ultra Shea Collection. To win, all you have to do is:
-Follow us on Facebook & Twitter
-Send us a tweet telling us why you deserve to win these products using the hashtag #ClearScalp
And for those of you Glamazons that want to just purchase it now, you can nab these fab products at a local drugstore nearest you now!
Here's to a clear, healthy and nourished scalp, Glamazons!
xoxoxo
Glamazon Andrea
View Related Posts:
[fbcomments width="600" count="off" num="15"]