A Day In The Life: Ursula Stephen's Birthday Party with Taraji Henson, Rihanna and More!
Tuesday, November 13, 2012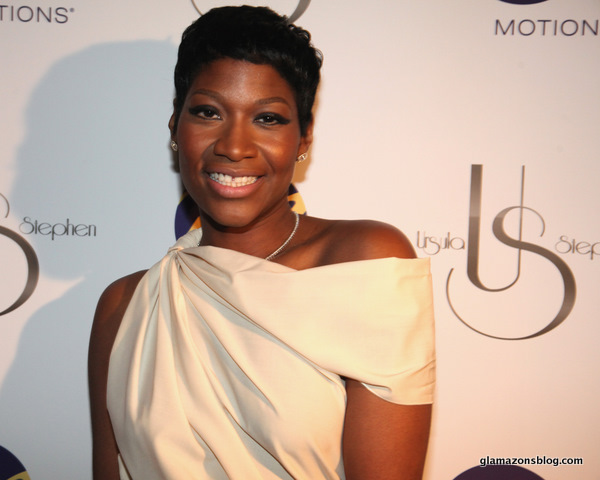 Glamazons,
Last week Thursday, every blogger and editor I know headed downtown in the snow (Nor'easter? What Nor'easter?) to toast the birthday of one of my favorite hairstylists, Miss Ursula Stephen.
Of course, you know The Glamazons love us some Ursula (we interviewed her here) because she's hilarious and sooo down-to-earth…AND she just happens to be the genius behind Rihanna's phenomenal coif.
Yes, Ursula created the short black asymmetrical cut that got everyone's attention during Rih's "Good Girl Gone Bad" era…and pretty much every look Rihanna has rocked ever since.
Urs is also the Global Ambassador (fancy!) for Motions so she's our go-to girl for product recommendations and hair questions. (Seriously, when she cosigned my top knot at Essence Music Festival, that's when it became my signature style. I don't commit to a hairstyle without the Ursula seal of approval).
So of course, her birthday party, which was sponsored by Motions, had to be an event. For the occasion, Ursula took over the swanky club Boudoir downtown wearing the most amazing white dress and her signature black cut.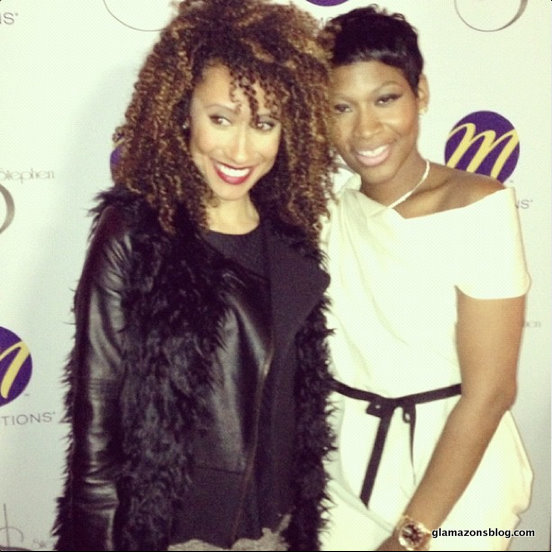 The crowd of extraordinarily beautiful people, including honorary Glamazon and Teen Vogue's new Beauty and Health Director Elaine Welteroth and my blogger faves Love Brown Sugar and Gorgeous in Grey, danced to tunes spun by DJ Kiss. I actually interviewed DJ Kiss for a recent article and not only is she sweet and charming, she is amazing on the 1's and 2's. She had the entire crowd dancing in heels all night long!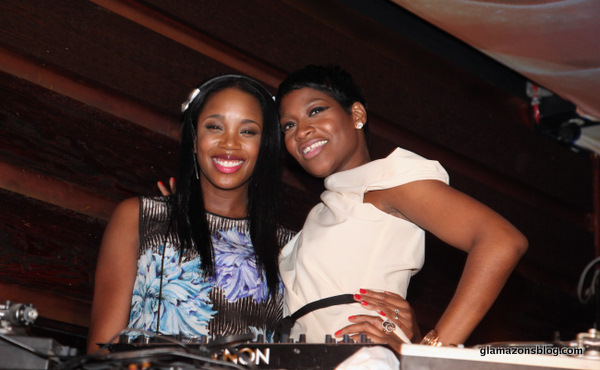 That is…when folks weren't scanning the room for a celebrity sighting.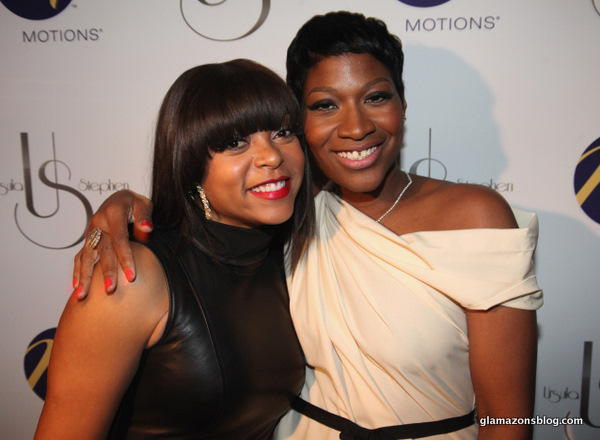 There were plenty of stars to see like the lovely and gracious Taraji P. Henson (who I literally just saw at Black Girls Rock!) who looked fab in a leather dress that hugged every curve. Werrque!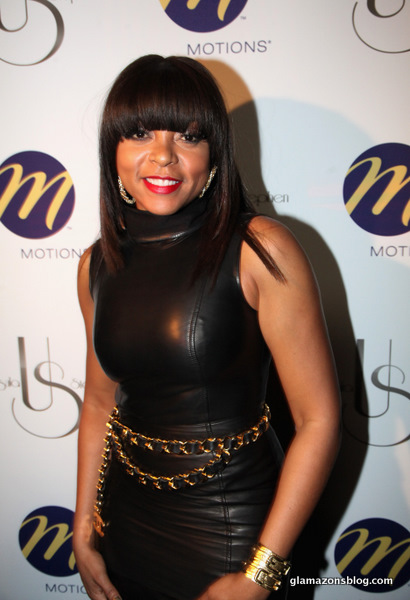 But the star sighting of the night went to Rihanna, obvsi, who showed up in Chanel shades (rockstar life!) and was immediately whisked to VIP.
Rih loves her some Ursula (how could she not! Urs keeps her hair laid) so it was so sweet that she came out to support her.
Of course, it made everyone's night to party with Rihanna who was fresh off her Victoria's Secret appearance and sporting her Old Hollywood waves.
Aren't they all gorgeous?!
All in all, the night was fabulous and Ursula had a blast celebrating a new year of life. Happy birthday Urs and thanks to Motions for the invite!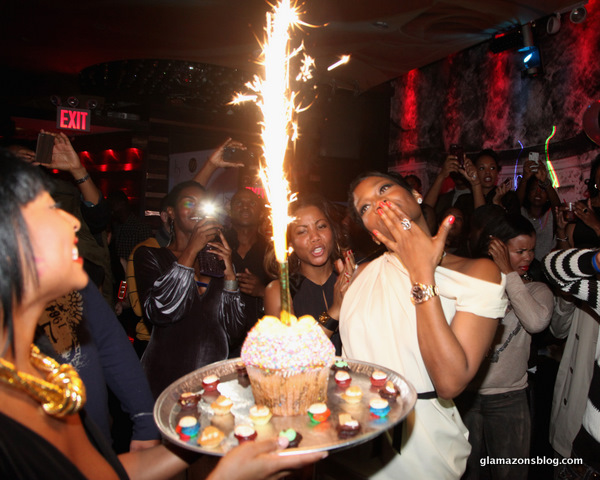 Check out more pictures below:
Kisses,
Glamazon Jessica
Image Source: Ursula Stephen's Instagram/Motions
View Related Posts:
[fbcomments width="600" count="off" num="15"]