A Day In The Life: Rihanna's Unapologetic 40/40 Release Party
Wednesday, November 21, 2012
Whoa, what a week Rihanna had! After performing through her ambitious #777tour (7 countries in 7 days) and doing damage control for bad publicity from 150 angry journalists on the plane, Rih still had a reason to celebrate. The gorg superstar hit the 40/40 club in Manhattan to toast the release of her 7th album, Unapologetic (which I love!).
Of course, I had to be there for the festivities — and you know it was epic if I actually made it out of my house into the bitter cold November air.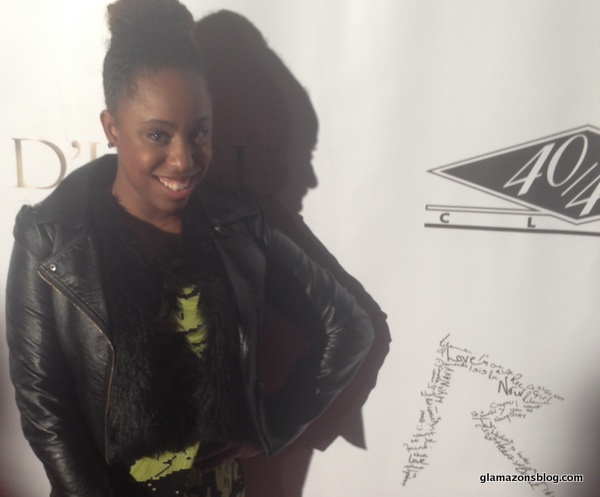 After celebrating my blogger sis LoveBrownSugar's new nail polish (more on that amazingness later), we headed uptown to the 40/40 venue along with our girls Gorgeous in Grey, Divas and Dorks, Danielle of Rhapsodani, Jihan of Accessories Queen and PR maven Sandrine Charles. Before we even made it over to 40/40, we met the hilarious Kid Fury who informed us of a business casual dress code. Say what?!
We headed there anyway (me in my wedge boots with no shame) and thankfully, skipped the line down the block and got ushered to the press entrance. There, the funniest thing happened.
So we spot Olivia and Jennifer on the red carpet posing together and enjoying their reality TV star fame. As we compliment Olivia's hair (always LAID for the gods!), a staffer asks us "umm, who are they?" HOT MESS. You're telling me there's no reality TV star picture dictionary for them to reference? Fail.
Since they didn't even know Olivia and Jennifer were "stars," I moseyed right up to the red carpet and took a few flicks. For all they know, I'm on a TV show too!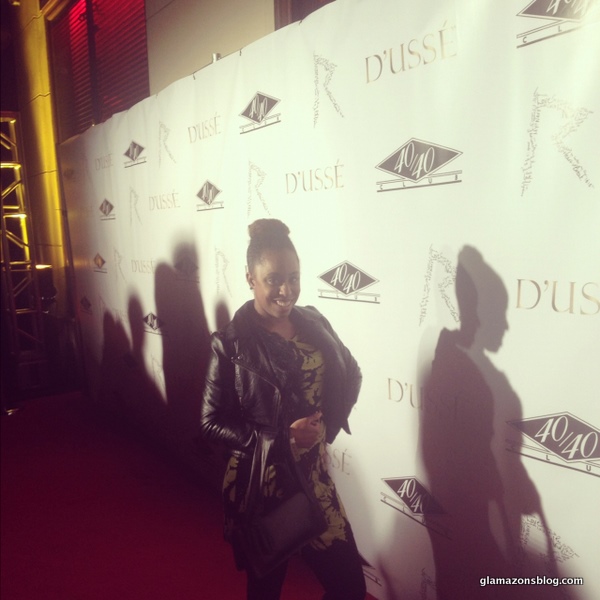 I wore a Tibi black minidress with a neon floral print and my Maison Martin Margiela for H&M glove clutch that I'm holding up for the world to see.
Then, I walked into the club and up the stairs to a cute room full of well-dressed rockstar-looking people. There, I spotted Tyson Beckford, Gloria Govan, J. Cole and wait for it, wait for it, Jay-Z (for the second time this year!).
But obvsi the person to see was Rihanna who strolled in right before the party was over in an oversized black leather pantsuit and superhot plum lips. Why is she so beautiful?
What confuses me is how this woman looks like she hasn't performed for seven days straight…all while drinking profusely and failing to sleep or eat.
Instead, she looks like she was getting Snow White-worthy beauty rest in a chamber somewhere before she woke up and spent nine hours at the spa then made her way to the club.
I haven't as much as shimmied in a week and a half and I look wayyy more tired than her.
I'm sure the journalists stuck on Rihanna plane, or #Rihanna150, look a haggard mess as well. SN: their tales totally sound like Fashion Week to us (working, no eating or sleeping) but add stomping around the city around in heels and take away international destinations, free plane rides and having a superstar serve you drinks.
Anyway, apparently, Rih winked and smiled at my friend Chris Law which is great though I would've loved if she kiki'd with us, let us take photos for her Instagram page and gave us the secrets to getting a skinny, curvy frame (especially before Thanksgiving, sigh).
Still it was another fab night in the city and though Rih might not be fun to tour with, she's amazing to party with!
What do you think of her look, Glamazons? Are you loving her album?
Check out more pics from the night below:
Kisses,
Glamazon Jessica
View Related Posts:
[fbcomments width="600" count="off" num="15"]